What can I say about JoAnn and Ralph? I just adore these two! From the first moment their inquiry came through my website, I got excited about their wedding. Maybe because my own husband is also named Ralph (not a very common name these days!), I felt a special bond and connection with this amazing couple. JoAnn's smile lights up an entire room, and Ralph is hilarious, bringing out JoAnn's gorgeous smile every time. Their wedding was just beyond words, and I can't wait to show that to you soon.
Today we have their engagement portraits, which were taken in Central Park over the summer. The weather was perfect, JoAnn and Ralph were adorable and cute and looked amazing, and the whole session was so much fun. I am giddy to share them with you!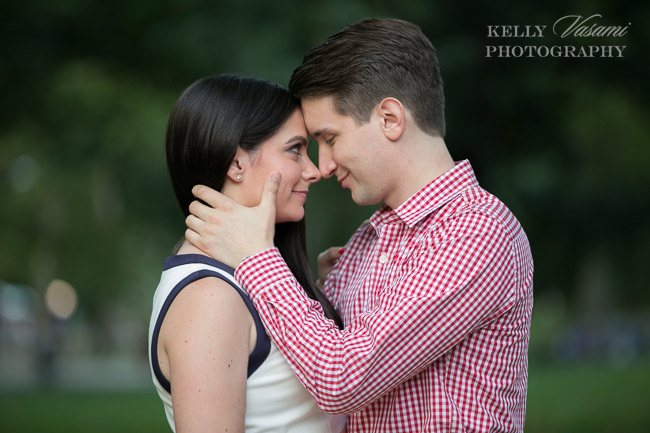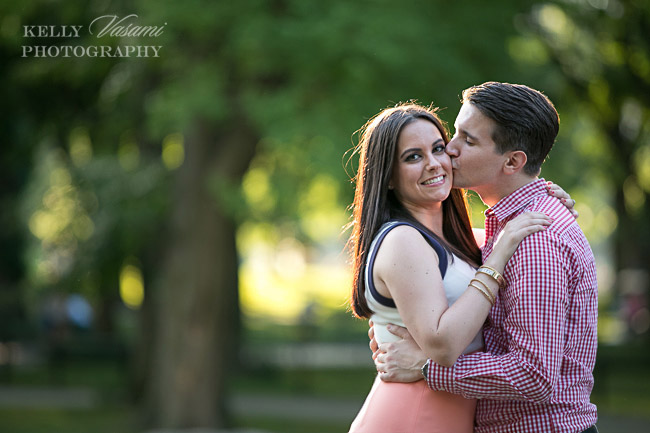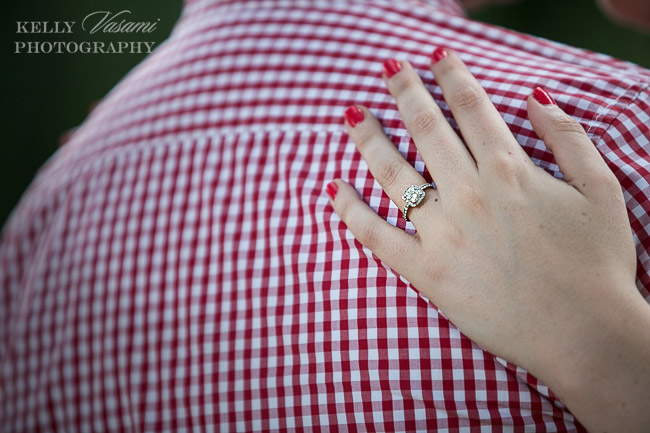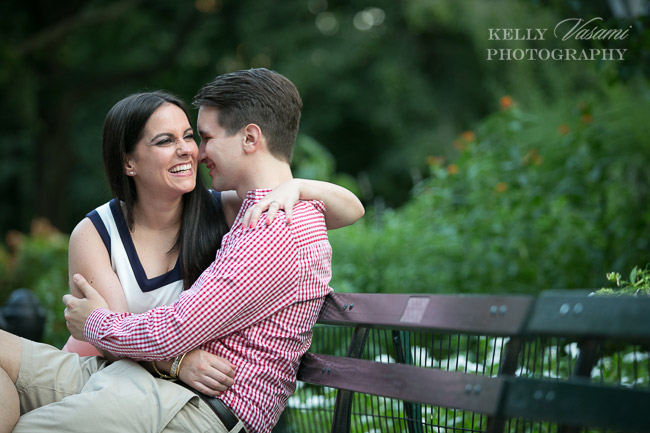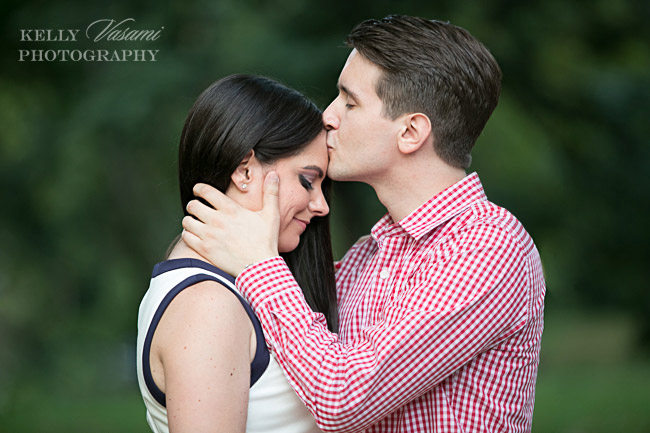 I love when couples have their engagement portraits turned into an album! One of my very favorite products is the guest book album filled with the engagement portraits. JoAnn and Ralph went with a beautiful leather-bound 8×8 album for their wedding guests to sign at the reception (see below). It's such a fun way to show your guests the photos from your engagement session, as well as have a photo album that also functions as a fun interactive guest book from your wedding day.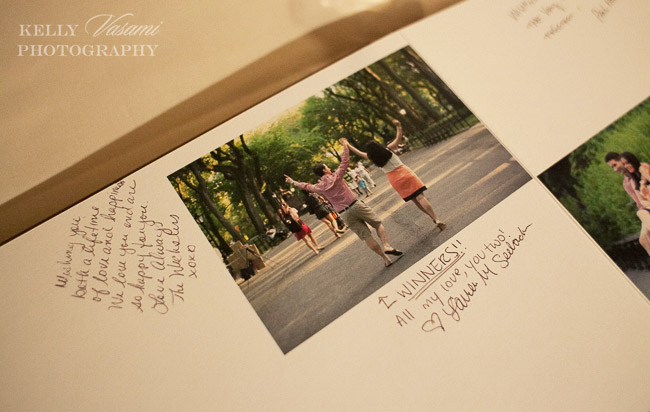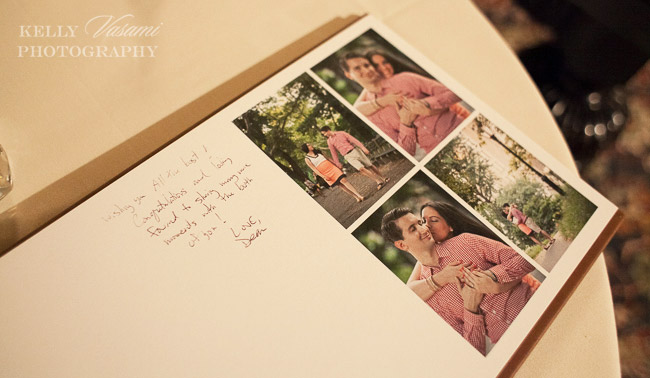 JoAnn and Ralph – you guys are the best! Can't wait to see you both again soon! 🙂