I have some wonderful weddings to catch up on, and first up is the lovely wedding of Erica and Brad. They had a beautiful wedding at Mamaroneck Beach and Yacht Club in June. Their bright pink and kelly green wedding colors were so fun, fresh and vibrant! Enjoy some of the photos from their perfect day: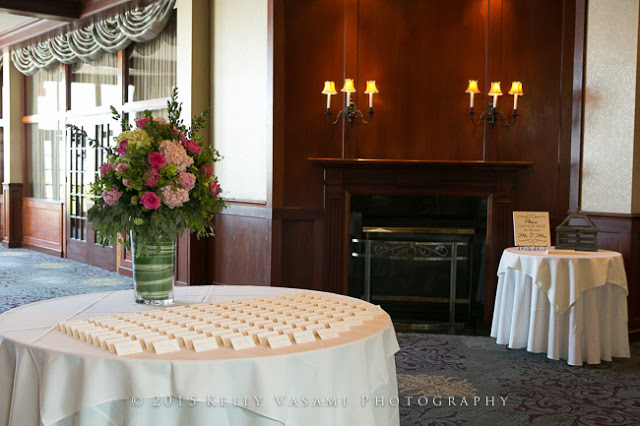 I love these fun champagne glasses that Erica selected for each of her bridesmaids. And, of course, shout-out to the polka dot straws 😉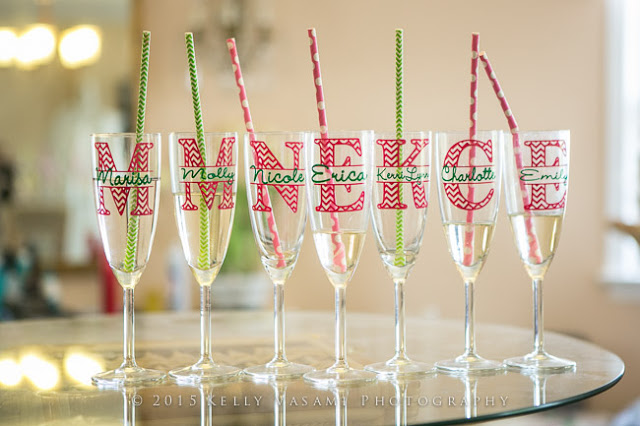 Erica's beautiful Kate Spade bridal shoes, and her gorgeous bouquet by Blossom Flower Shop in White Plains: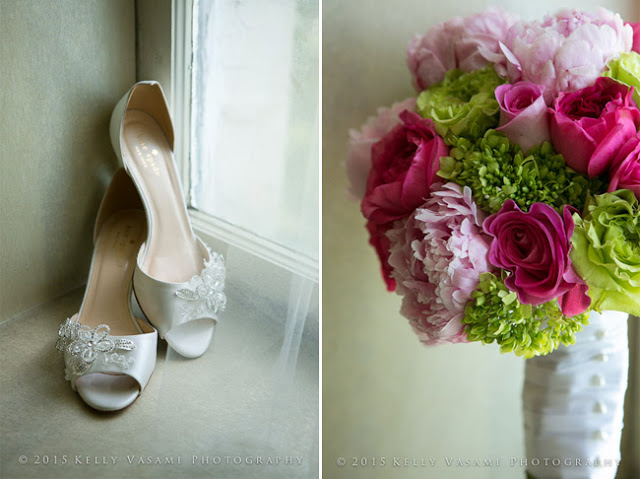 How fun are Erica and her bridesmaids? I love these beautiful green bridesmaid dresses her girls are wearing! We had such a good time posing in different locations on the grounds of Mamaroneck Beach and Yacht Club. I was happy to be working alongside Jen Cassaro and her fantastic team of videographers from Masterpiece Wedding/Jen Cassaro Productions. If you are considering a videographer for your wedding, you should absolutely give Jen a call!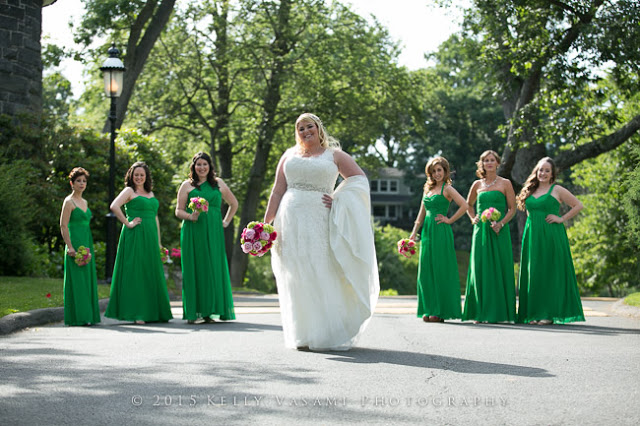 Thanks to the talented J.C. Carley who came along with me for this wedding and got some great shots of the guys pre-gaming before the wedding, including this fun one below: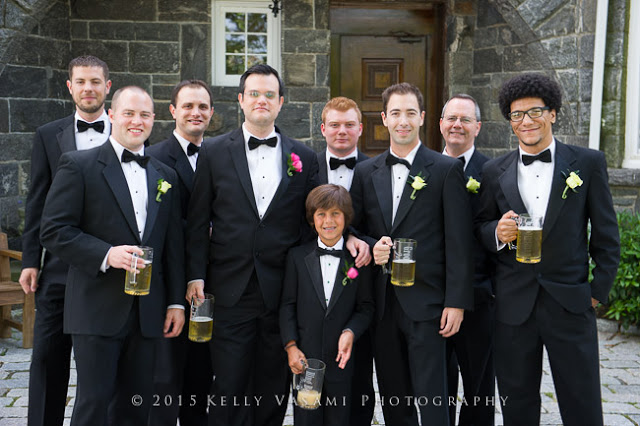 I love this anxious and excited first look that Erica had on her face as Brad was waiting for her at the end of the aisle: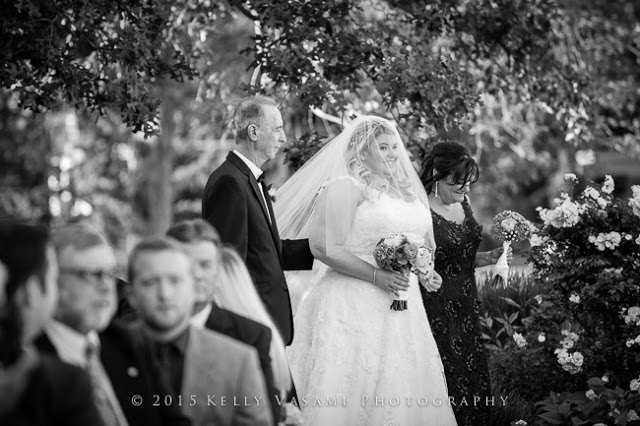 After the ceremony, we enjoyed seeking out this beautiful sunlight for some portraits of the new Mr & Mrs!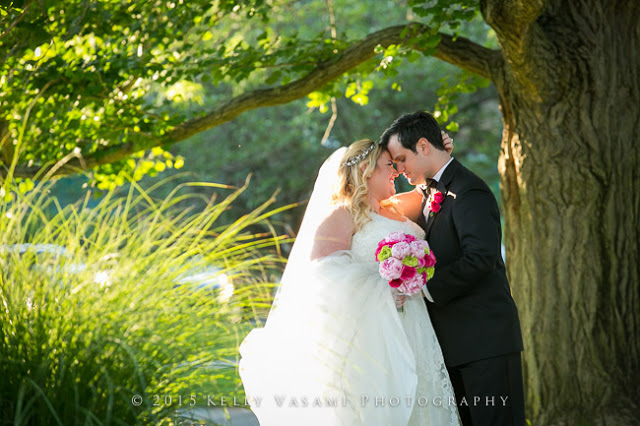 The reception was absolutely breathtaking, as was the gorgeous cake from the always-amazing team at Lulu's Cake Boutique in Scarsdale. Click over to their website and be prepared to drive right over to Scarsdale for a taste! 🙂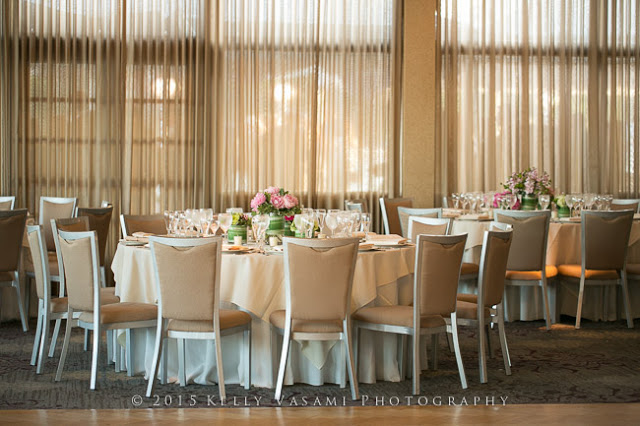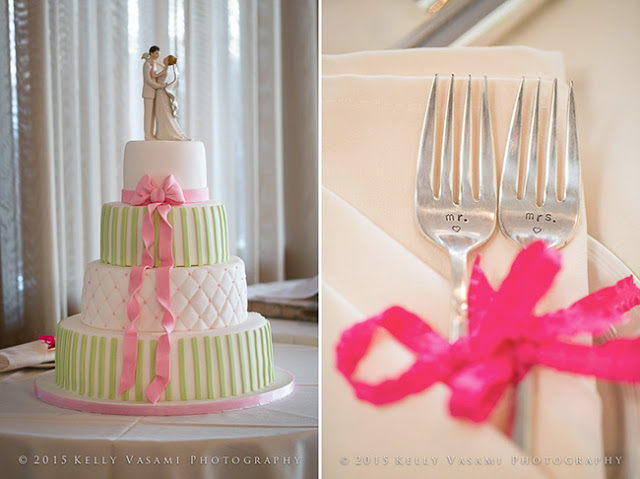 The lovely newlyweds enjoyed their first dance, followed by a New Orleans-style cake pull, where all the lades who are important in Erica's life pulled a charm from the cake and had their "fortune" read, based on the charm the pulled from the cake. Such a fun and unique tradition!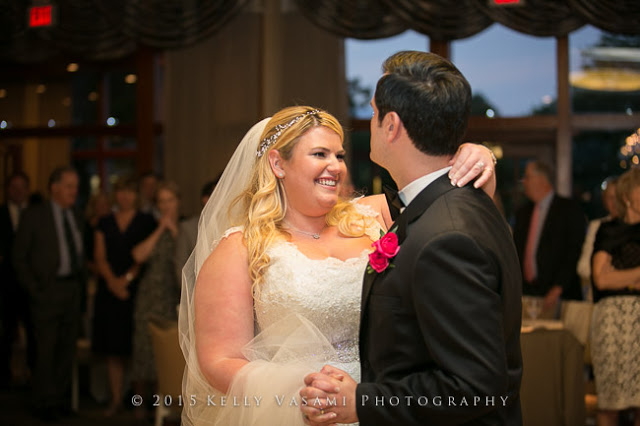 Congratulations Brad and Erica! You had a fantastic wedding and I was honored to be a part of your wedding day at Mamaroneck Beach and Yacht Club.