Julie and her family have been dear friends of ours for years. I was delighted and honored when Julie asked me to photograph her October wedding. The wedding will take place on an amazing horse farm in Chester County, PA (where I always enjoy shooting because it's where I was born). Julie and Rick had their engagement portraits taken on the farm, and it was great to get the lay of the land – I'm even more excited about their wedding after seeing the gorgeous setting!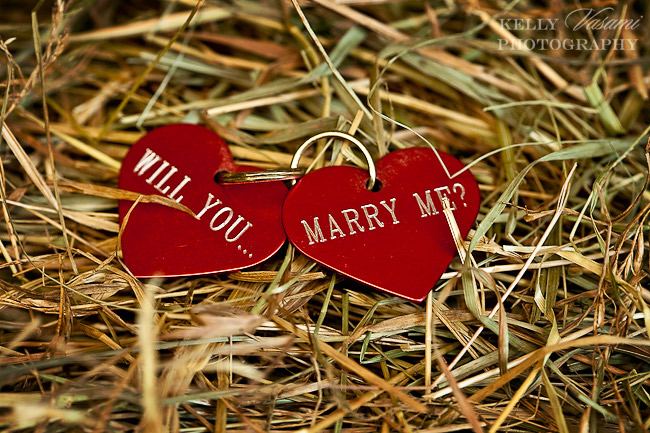 Julie and Rick along with their dogs, who helped in the engagement using the tags above – isn't this the cutest idea?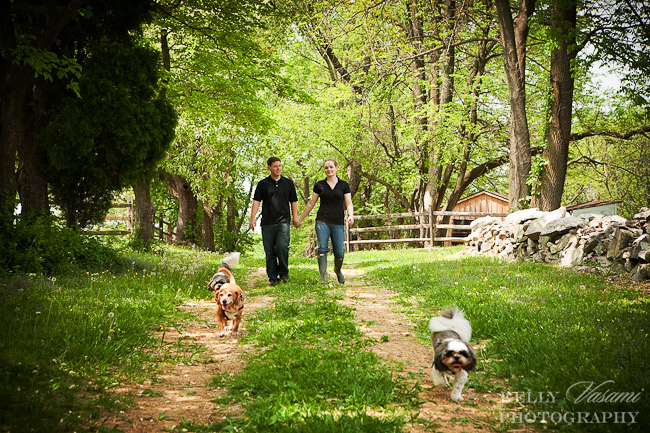 Happy Birthday shout-out to Julie's horse, Beau (left).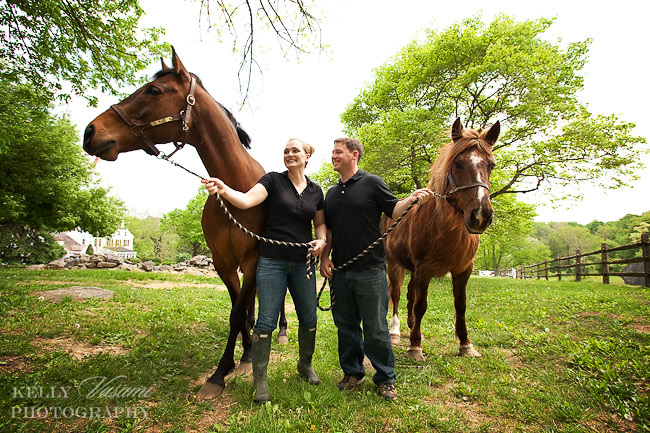 One of my favorites from the session. The ponies in the background had been stalking me earlier, but eventually found me uninteresting.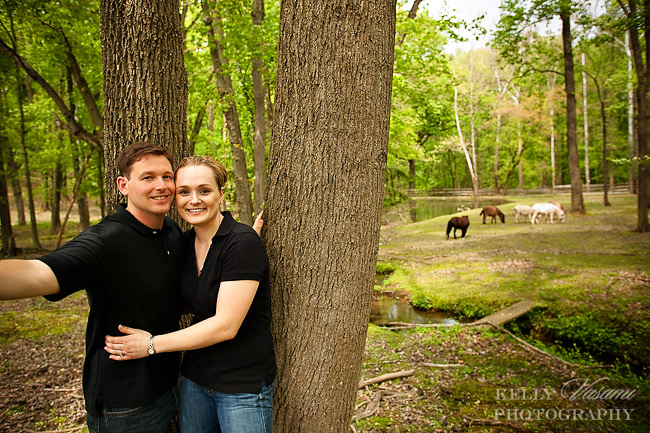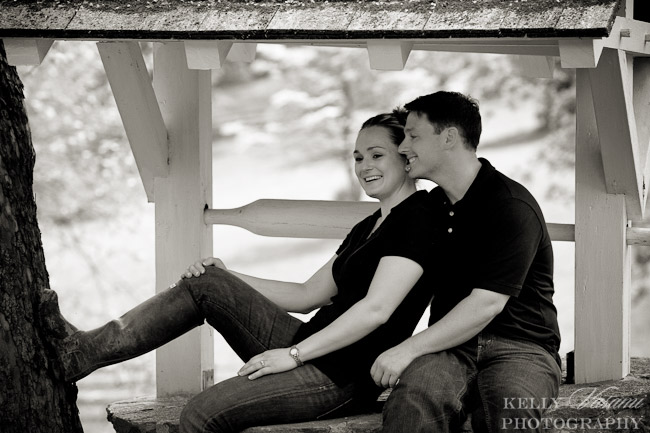 LOVE the Hunter wellies.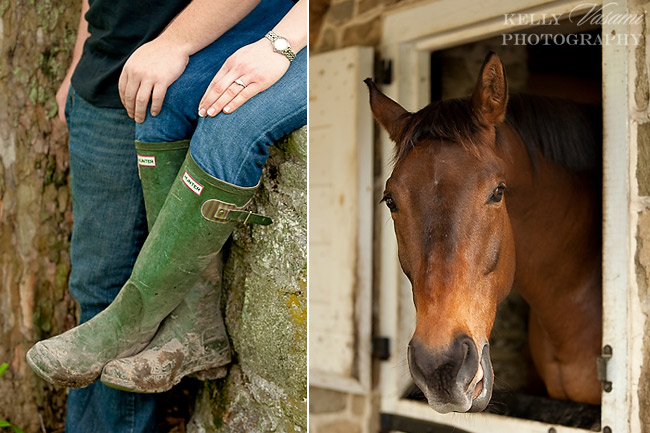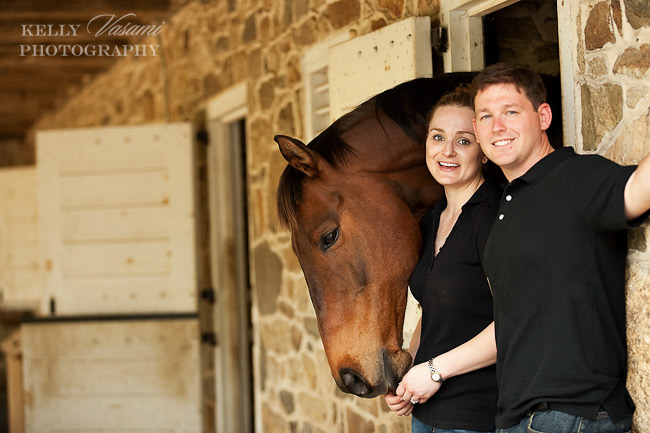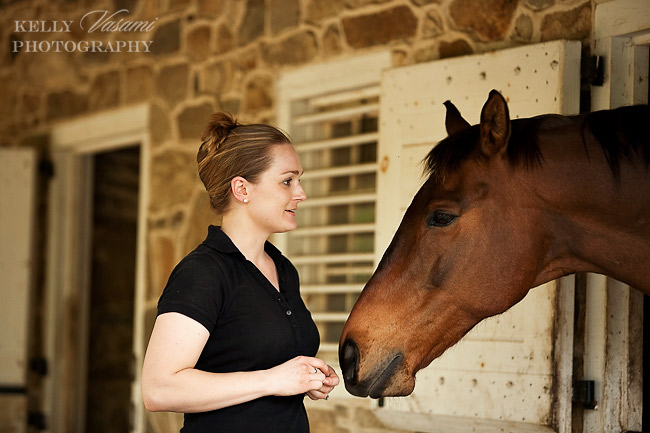 I love these two shots of Julie and Beau. He is a beautiful horse, and Julie is going to make a stunningly gorgeous bride!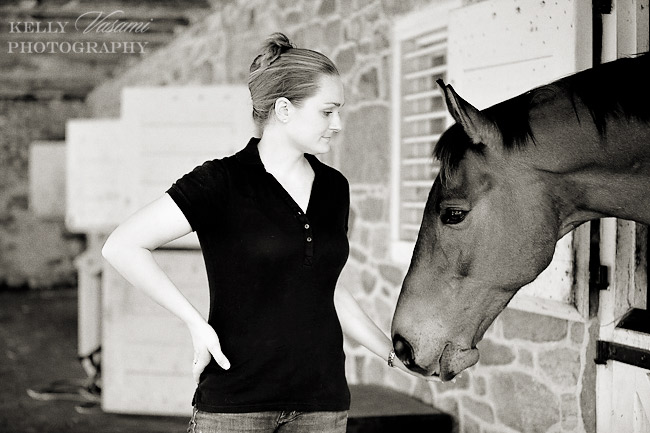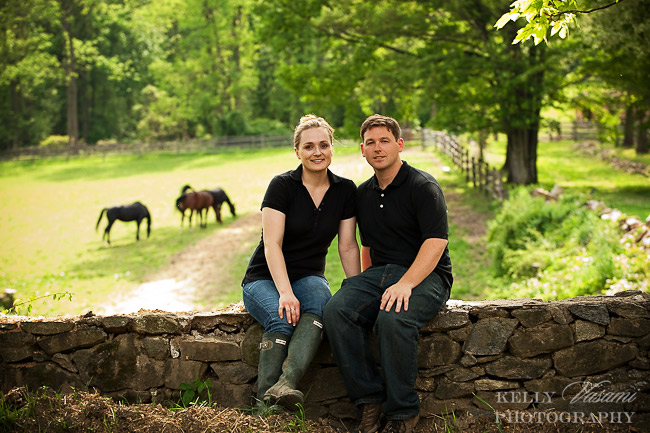 Julie, it's always great seeing you and your family. Rick, it was so much fun getting to know you better and I am so excited to photograph the two of you on your wedding day!