What's the best job in the world? Photographing a newborn baby.
What's even better than that? Photographing TWO of them!
I recently had the pleasure of photographing this beautiful set of newborn 6lb twins. One boy, one girl, both absolutely gorgeous and perfect in every way: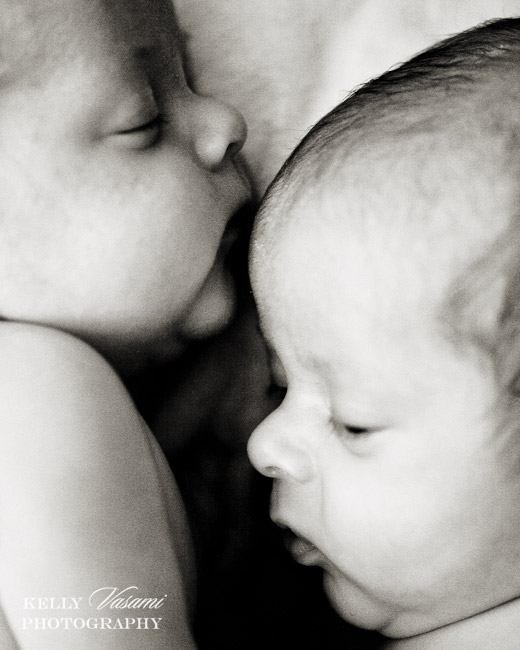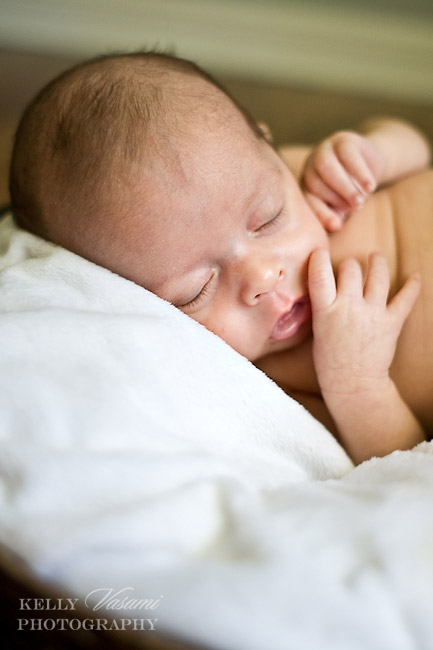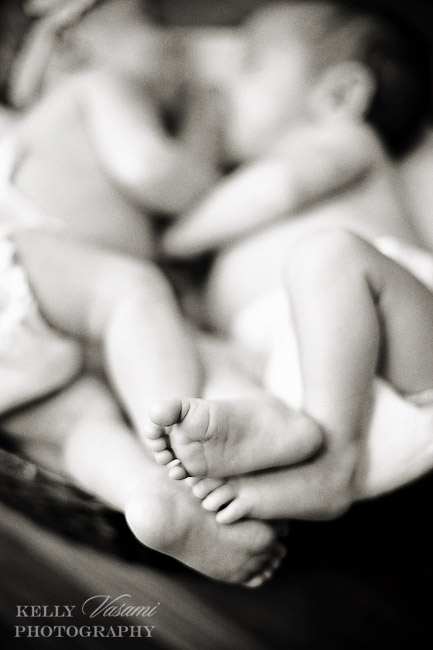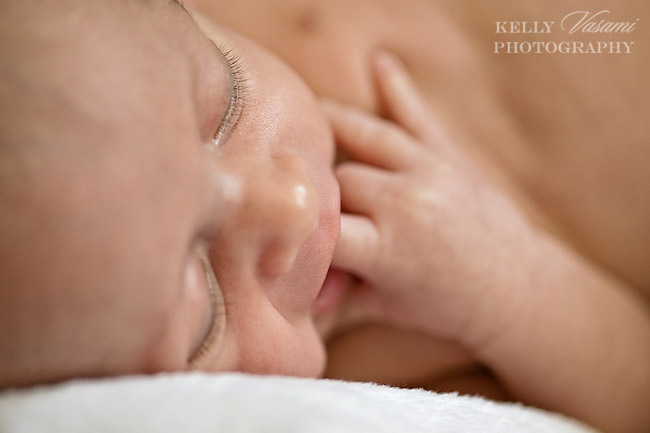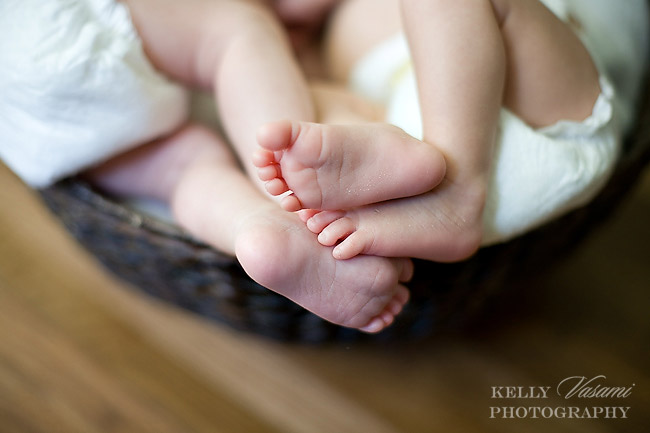 I think he's checking out her adorable little headband, possibly wondering why he didn't get one too.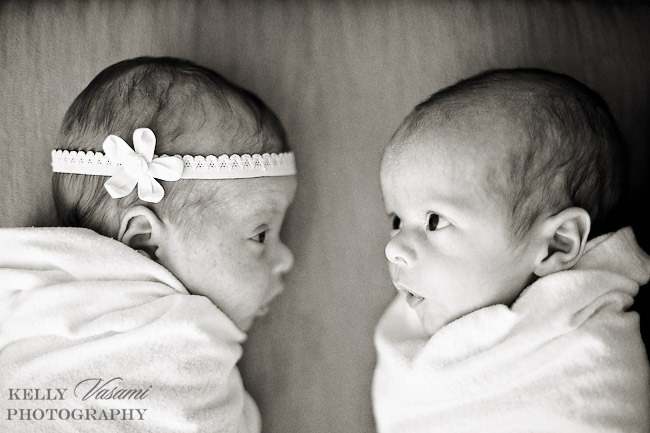 Both so tiny in Dad's big hands: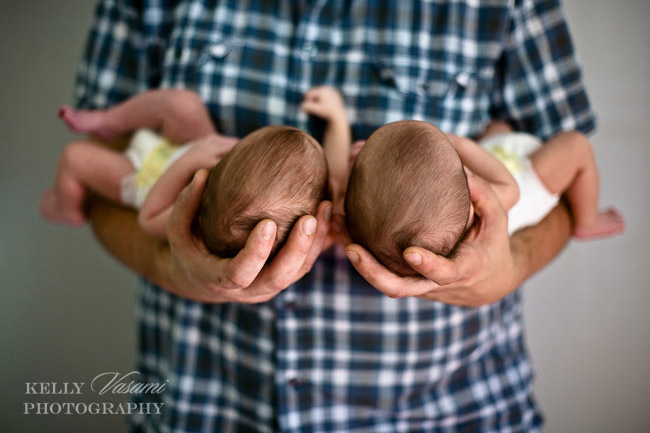 And so peacefully sleepy in Mom's arms: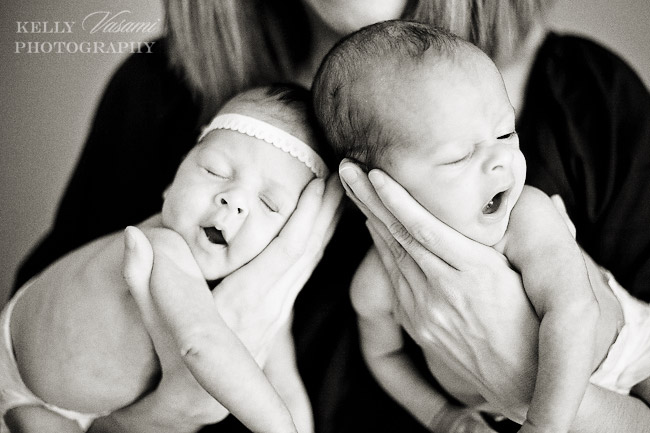 I hope you enjoy this little break from wedding pictures, as I've been lucky enough to photograph two more newborns since this session. Wedding posts will be back in full force soon, you might remember that October is my favorite wedding month! (I was an October bride myself, so I'm a little biased) Also, a BIG fun announcement is on the horizon here at Kelly Vasami Photography – stay tuned to this blog for more details! 🙂