It's no secret that I always love October weddings and have a special bond with my October brides. Megan and Bill were referred to me by another fantastic October bride, Eileen. Eileen and Megan are cousins and Megan hired me based on Eileen's recommendation (thanks Eileen!). I knew Megan had to be a fantastic bride based on the fact that's she's Eileen's cousin, but when I heard her wedding date (October 23rd), I was even more excited – 10/23 is my own wedding anniversary!
The Rolls Royce waiting in front of Megan and Bill's home was a beautiful sight on a crisp fall morning.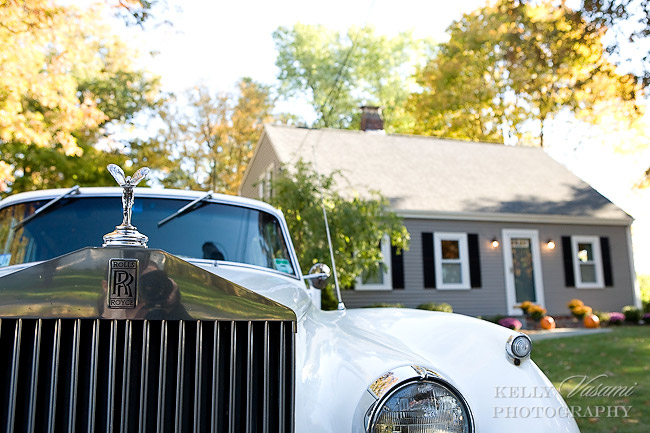 While we didn't meet face to face until the wedding day, I felt instantly at ease with Megan and her warm loving family and all of her sweet bridesmaids. This beautiful bride is calm, cool and collected as she gets ready for her big day!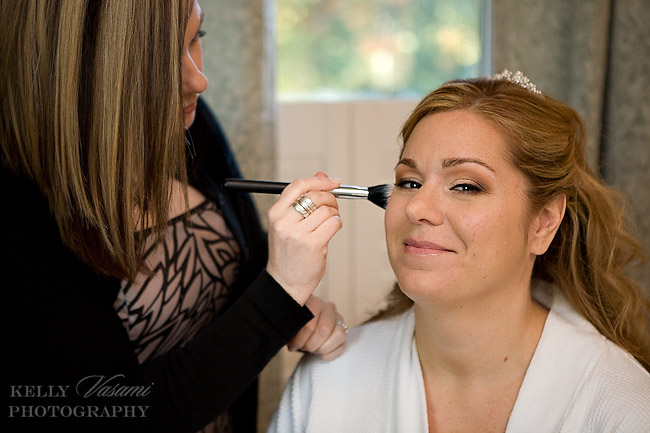 I snuck upstairs to photograph the dress and as I ascended the staircase, saw how Megan's gorgeous dress was naturally framed by the doors, windows and walls.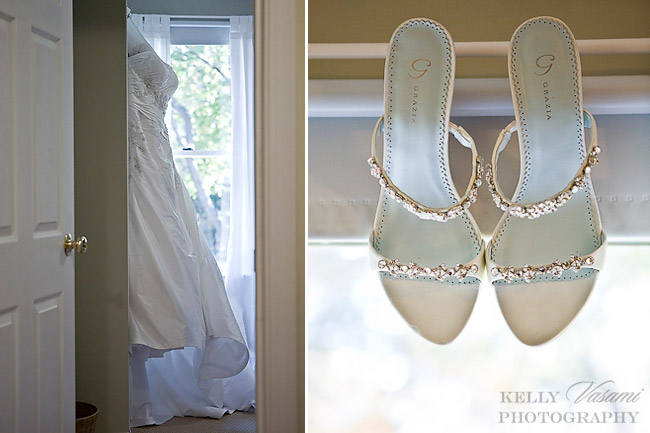 The macro lens and I are very good friends when it comes to photographing the wedding rings.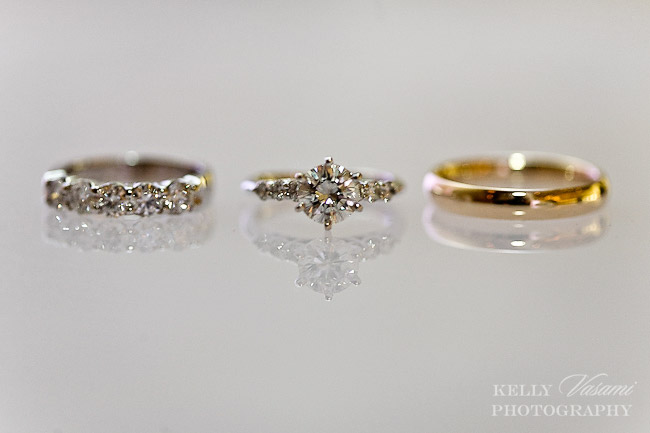 We were then off to the church for the wedding Mass (as in, a catholic ceremony, not Mass as in Massachusetts. Well, that too actually…).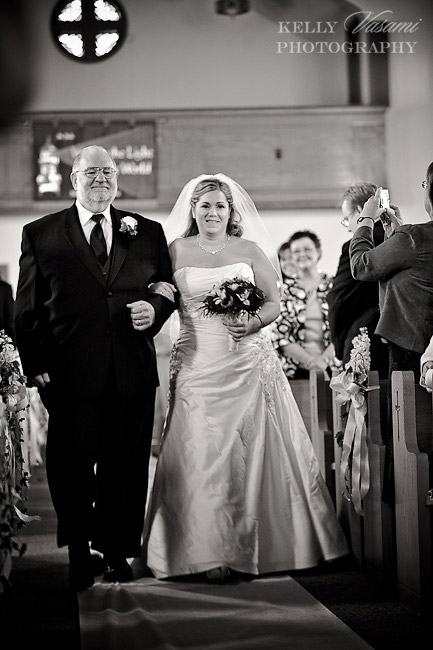 Love to capture the sweet little looks that occur between the couple as they sit at the altar.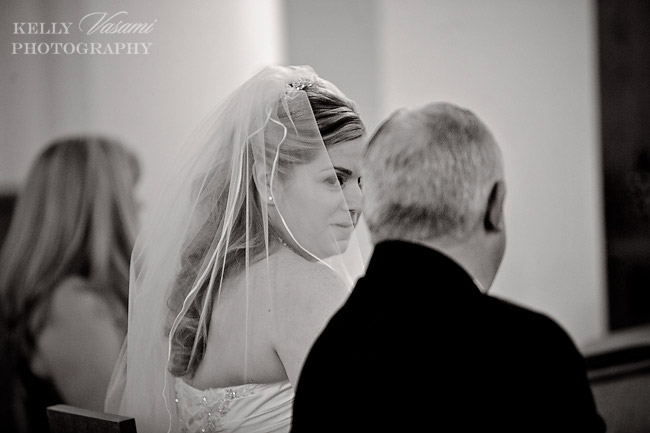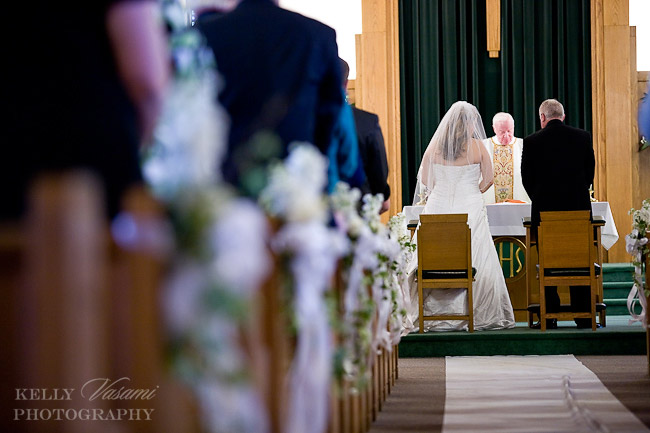 Married! Look at the huge grins on both Megan and Bill's faces!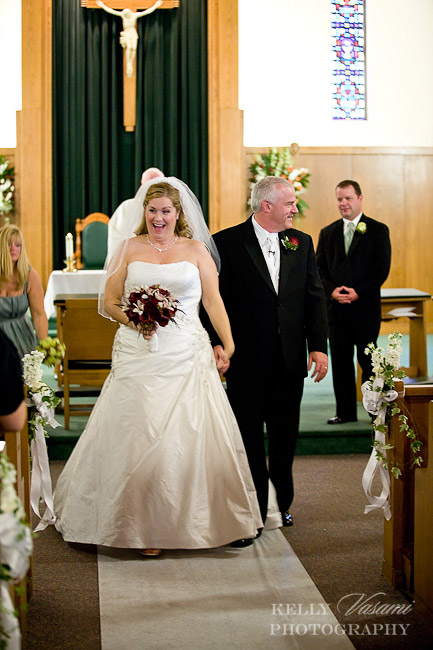 The wedding reception was held at the beautiful Lake View Pavilion in Foxborough, MA.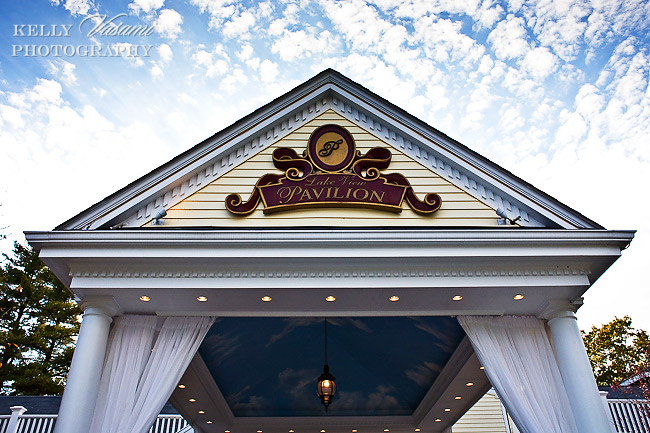 Megan and Bill were all smiles, and were just so natural and relaxed together.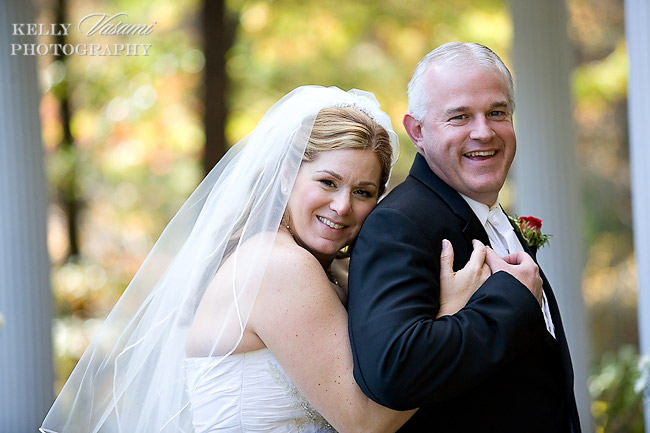 I don't usually show many bridal party formals on this blog, but this one was really a favorite. Great looking group and amazing autumn background = "blogworthy".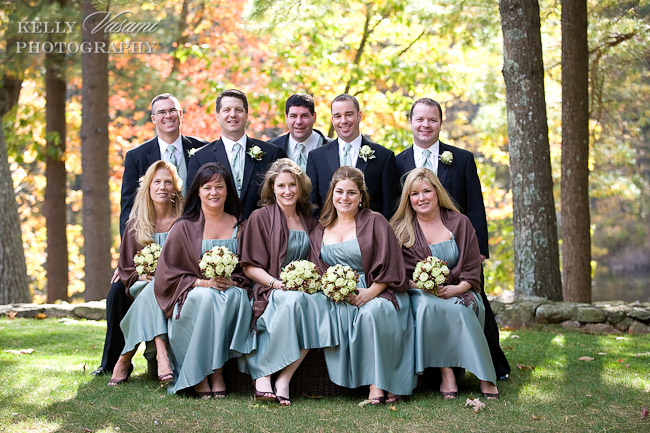 I loved the decor inside the Lake View Pavilion. The sparkling chandelier is the centerpiece of the room, and the draped fabric is so elegant.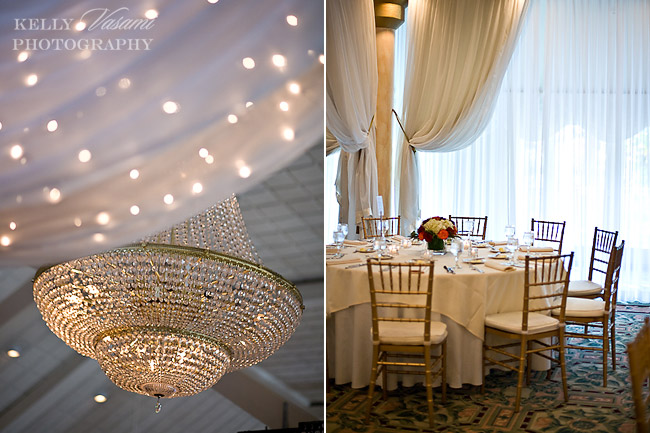 Amazing-looking cake and beautiful flowers? Check!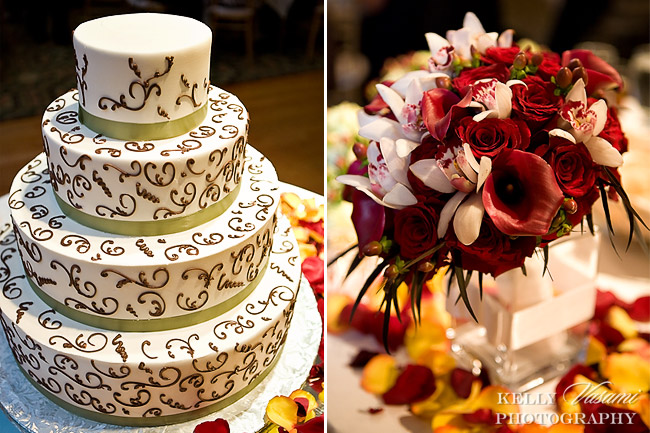 The strong spot lighting on the dance floor made for beautiful first dance pictures.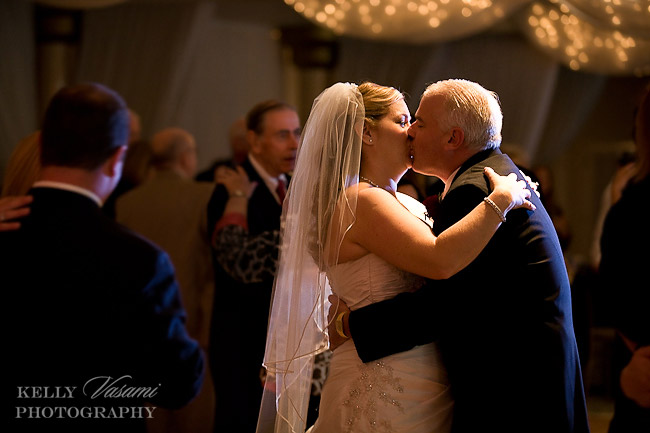 I'm always looking for a new or different angle when shooting something that happens at every wedding.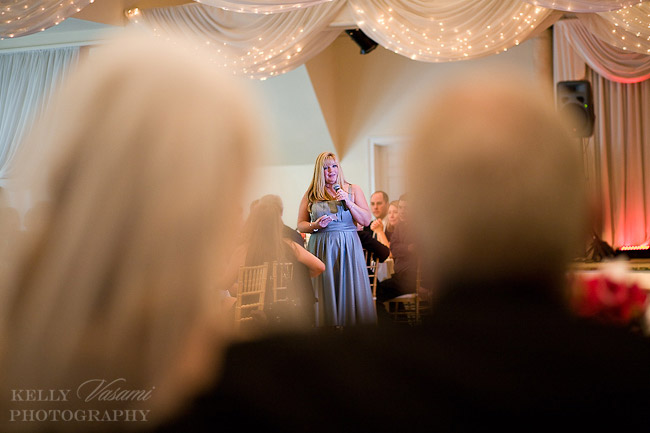 Cheers!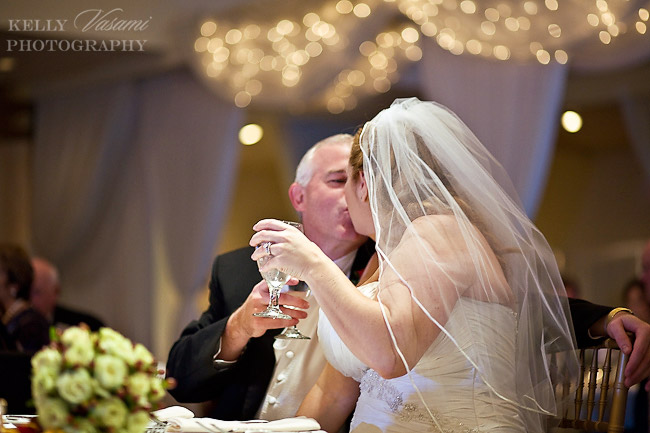 Megan's parents were so sweet together on the dance floor.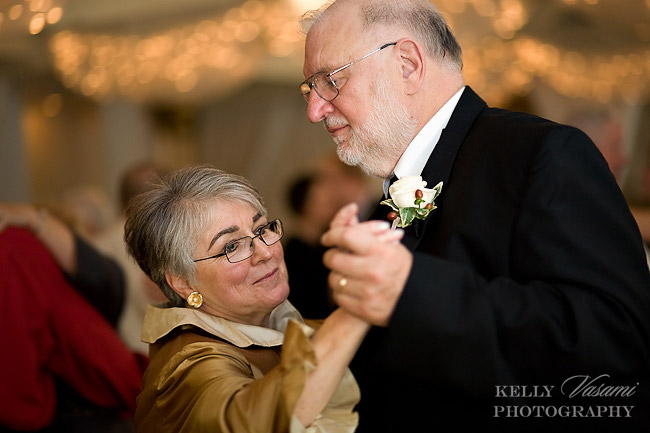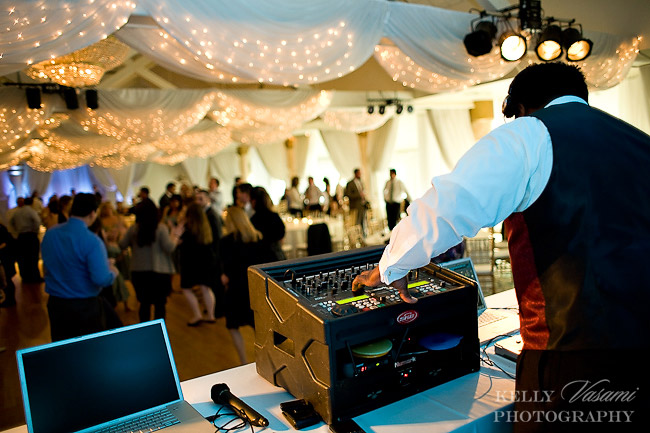 And the post wouldn't be complete without a picture of Eileen and Ivan! 🙂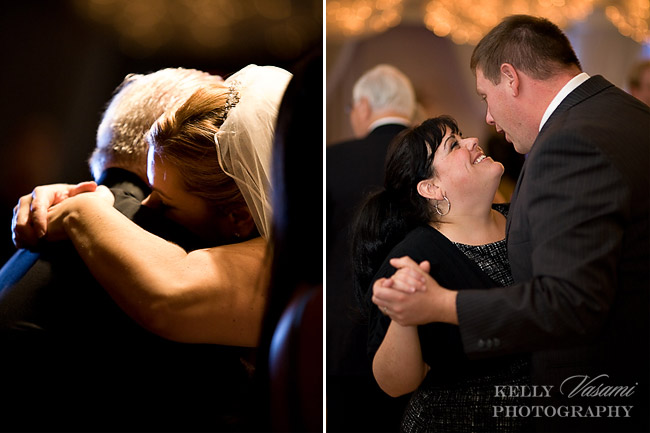 Megan and Bill supplied their guests with a snack for the drive home – fresh soft pretzels and ice-cold bottles of water. I might have snagged one for the drive back to New York (Shh! Don't tell!).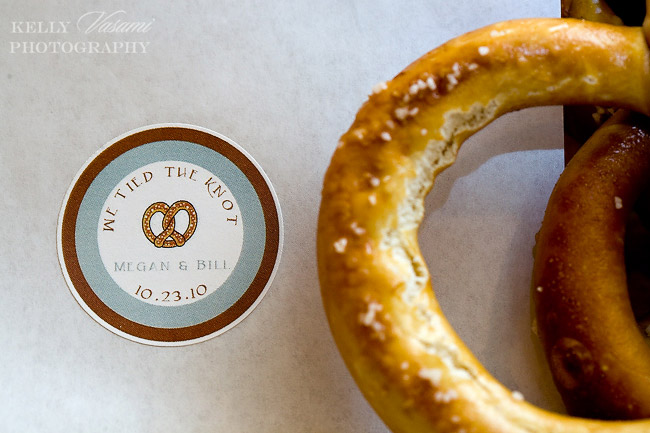 Bill planted one more sweet kiss on Megan to end their fantastic reception. It was a wonderful wedding and I was so happy to be a part of it!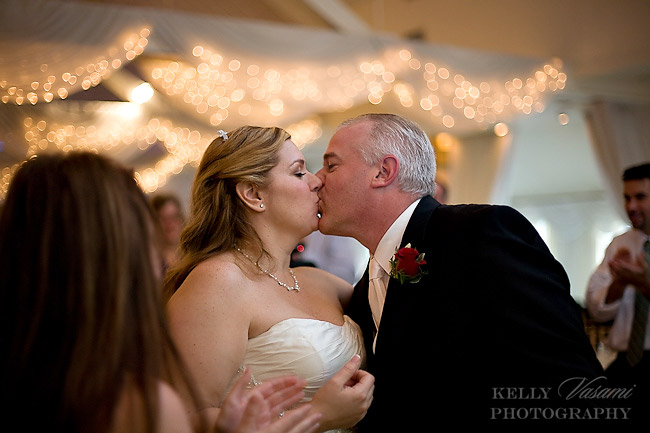 As it turns out, Eileen and Ivan's wedding was my last of the 2007 season, and Megan and Bill's wedding was the end of my 2010 season. They were both such wonderful and memorable weddings to finish up wedding season. A big "Thank You!" to all of my end-of-season brides and grooms (Julie D, I know you read the blog!), as well as all of the wonderful couples I had the pleasure of photographing this season and over the years.