Occaisionally things get pretty busy around here and a wedding or portrait session doesn't get blogged. This was the case with the wedding I am sharing today. I was second shooting for my good friend JC Carley and never got around to blogging the photographs from this lovely Newport Rhode Island wedding last fall. This wedding kept popping into my head in the off-season, so I thought it was worth re-visiting. I'm glad I did, Kim and Greg had a beautiful wedding!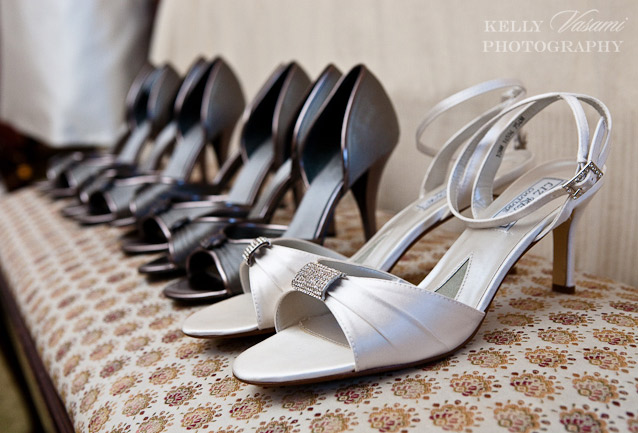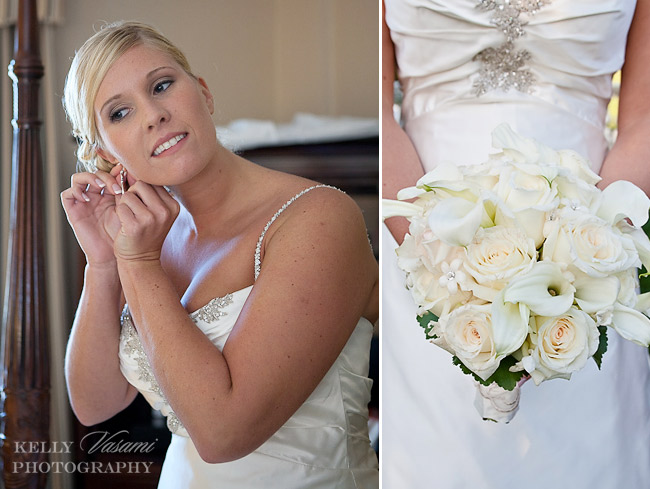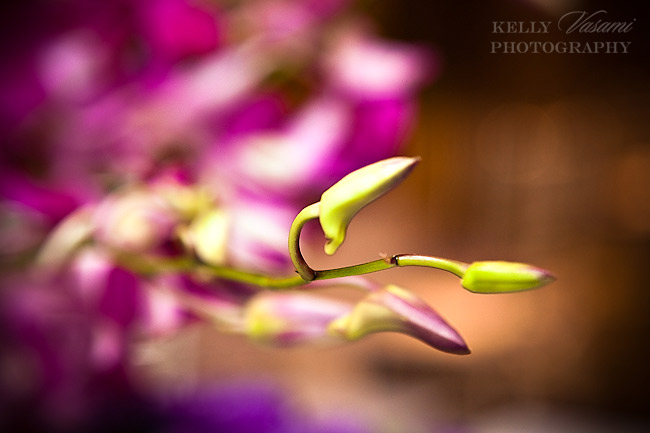 I loved the color palette that Kim and Greg chose for their wedding: deep purple (bridesmaid dresses) with accents of silver (bridesmaids shoes, reception tablecloths, etc).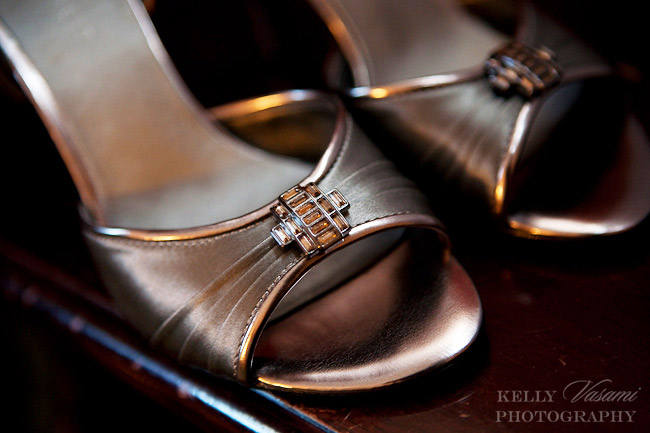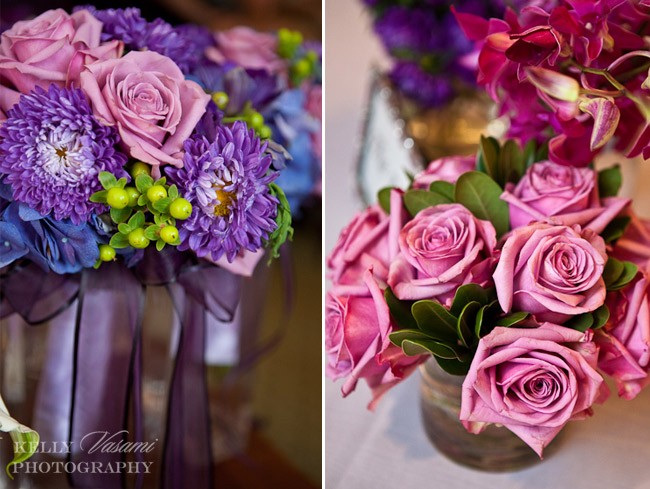 I love this image of Kim's bridesmaids helping her out with some of the final touches.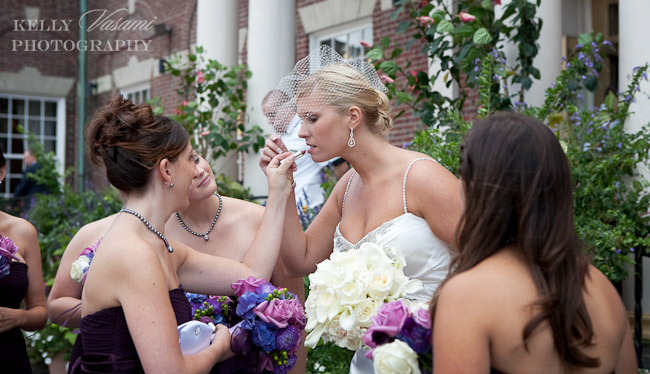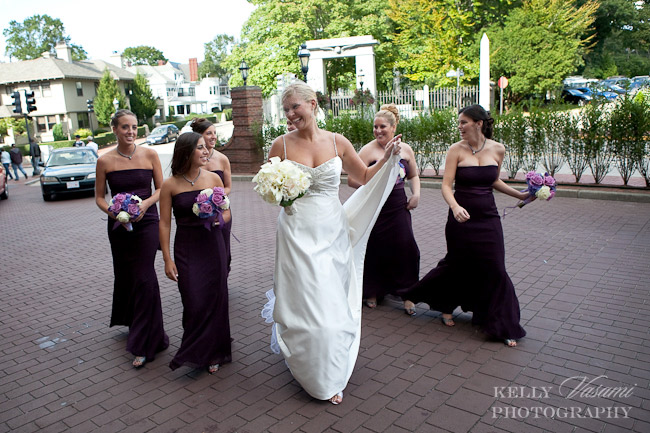 The preparation and reception took place at the Hotel Viking, and the guys looked very handsome en route to meet up with the rest of the bridal party.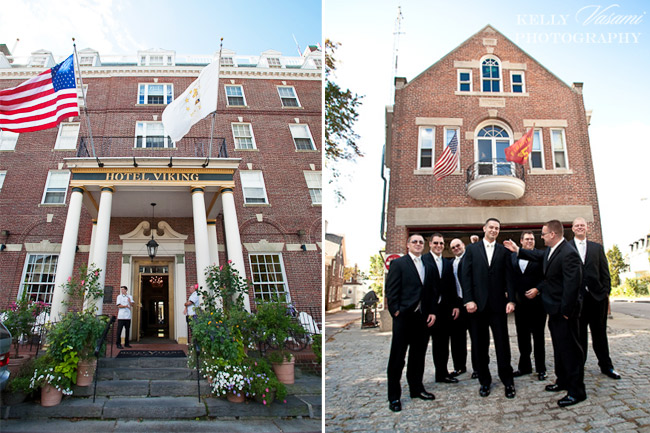 After the ceremony, we headed to The Elms, one of the many beautiful Newport Mansions to take some formal photographs of the couple and the wedding party.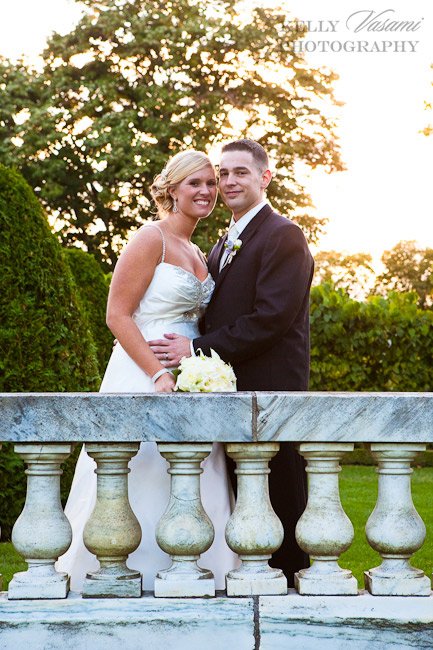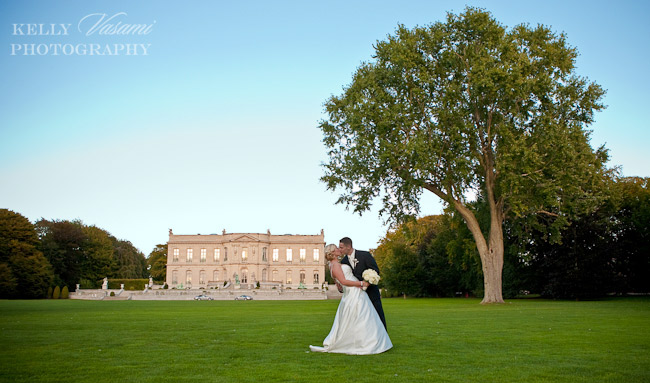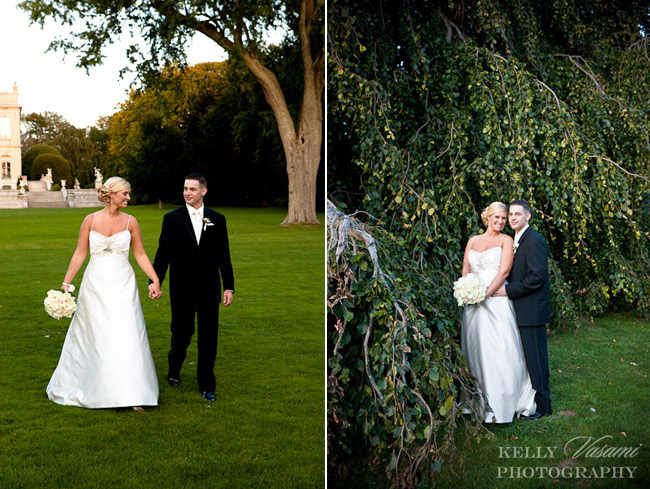 The grounds and the gardens of The Elms were so beautiful, there were so many magnificent spots to choose from.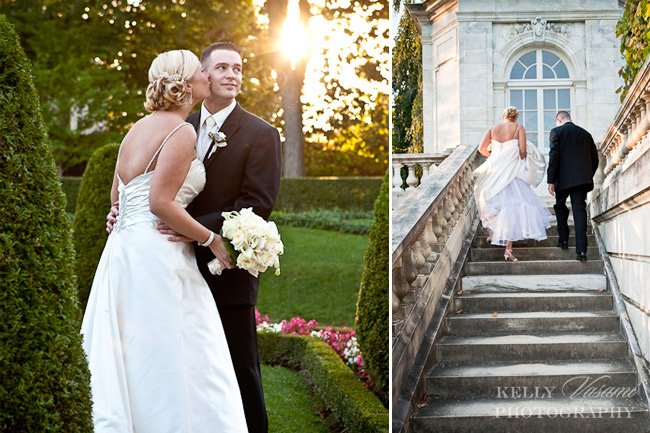 One of my absolute favorite shots from the day, Kim is such a gorgeous bride!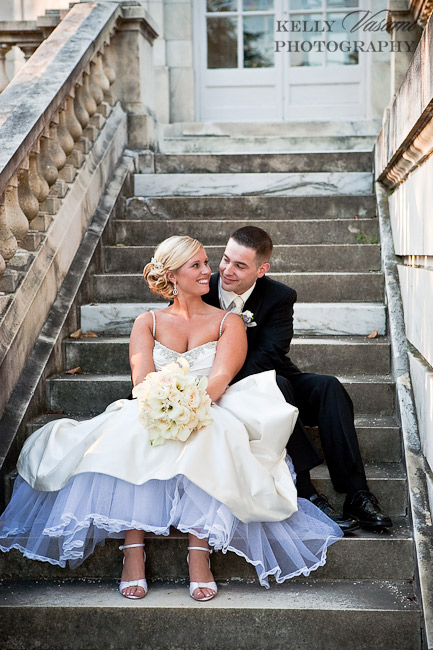 Then it was back to the Hotel Viking for dinner, dancing, cake, and fun!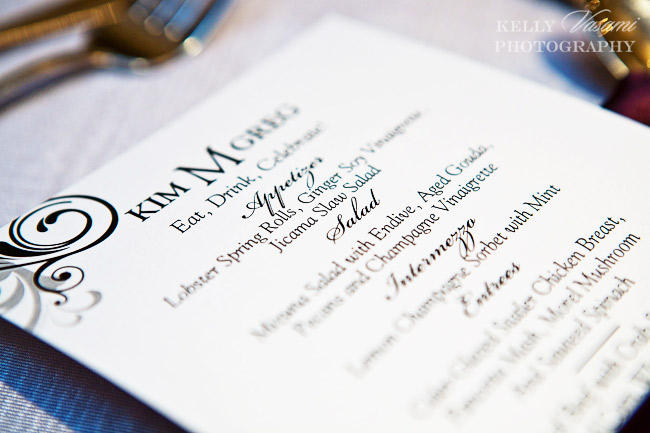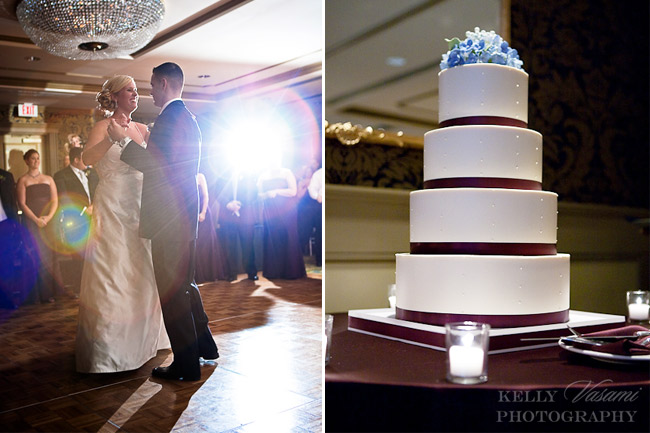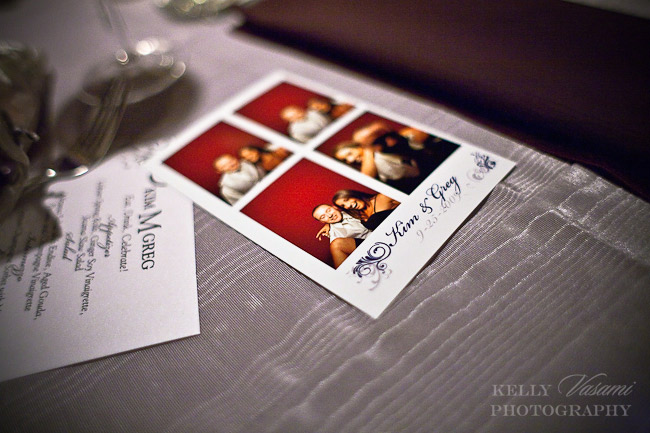 Thanks again JC for bringing me along to Rhode Island, for the second time!