I am pretty sure that if I photograph a session with an adorable toddler boy playing barefoot in the sand over the weekend, I can officially announce that spring has sprung! It's been over a year since I last photographed this little cutie, and he is just as happy and fun as I remember!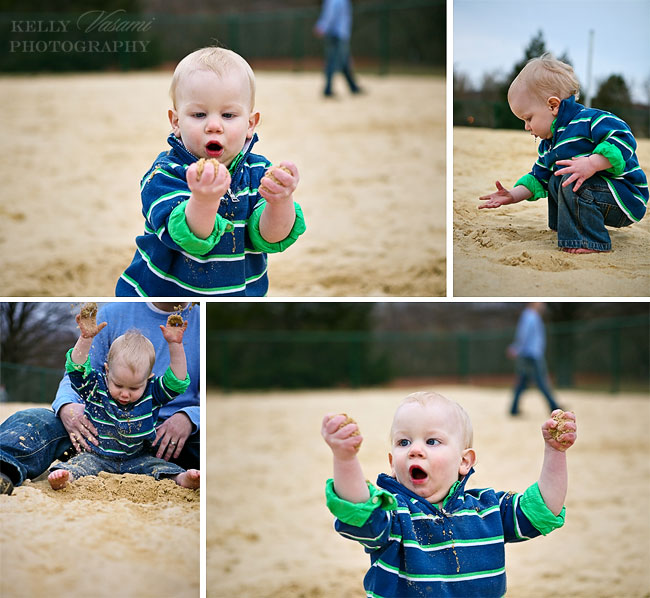 Yes, I was laying directly underneath the swings to get this one. Jackson and I were both FILTHY after the shoot, and it was totally worth it! 🙂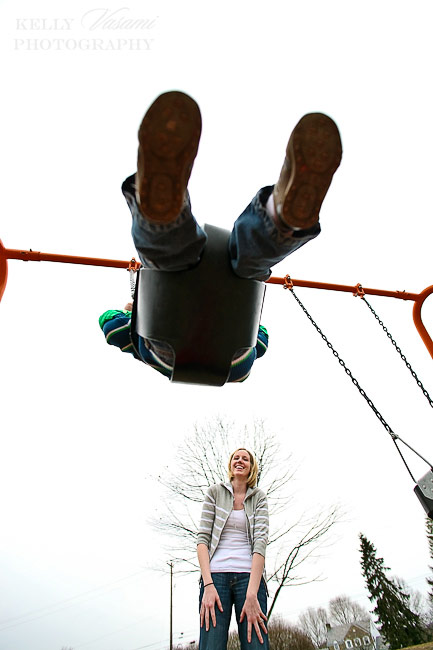 This next one just makes me smile!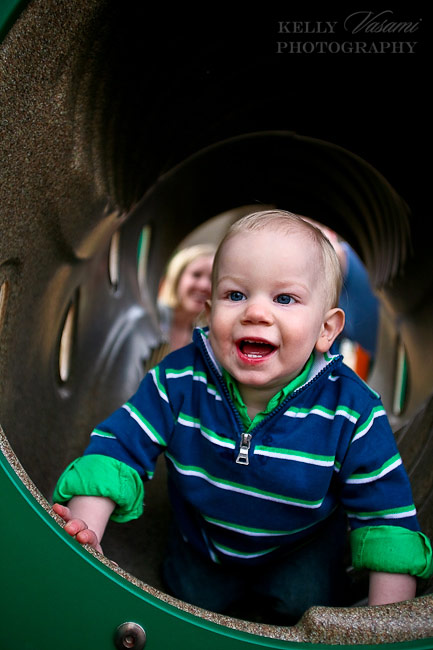 I always look for the non-obvious angle: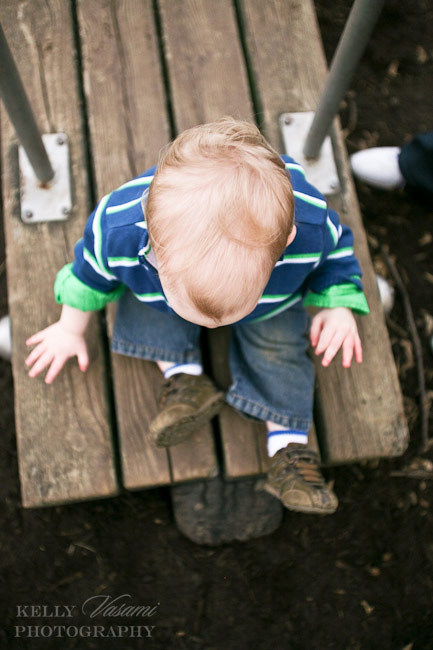 Jody, Jesse and Jackson all were total sports and up for anything. The three of them went down the slides twice, and I captured some of my favorite family shots EVER from this sequence. Narrowing it down was next to impossible, but I think this one is my favorite: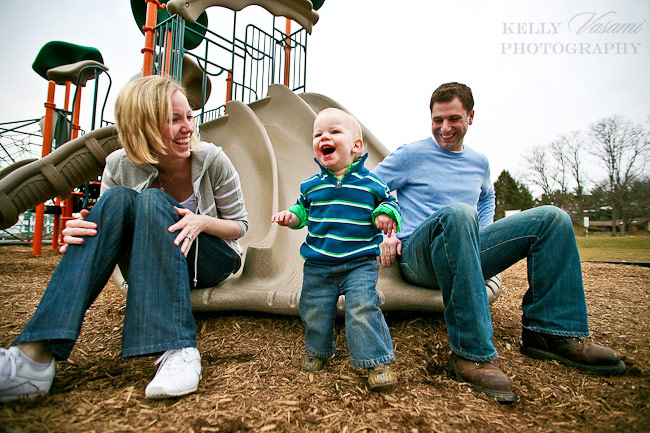 I usually include a ton of black and whites, but the colors were just so fun and vibrant that I only used one this time: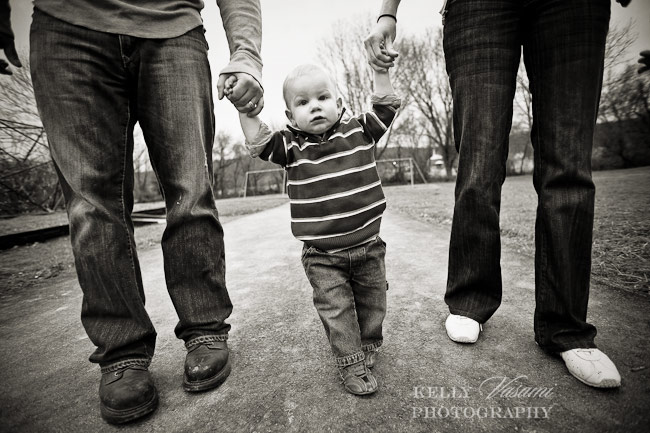 Thanks again Jody, Jesse & Jackson for letting me come and play and get all dirty at the park with you. I'm so glad the rain held off. 🙂 Hope to see you again soon!