Mark and Vanessa had a beautiful fall wedding at West Park Winery in West Park, NY. Vanessa is one of the happiest brides I've ever photographed, and you could tell each moment that these two were so excited to be getting married to each other!
Mark sent flowers to Vanessa's mother before the wedding. So I'm pretty sure he wins the award for "Best Son In Law Ever".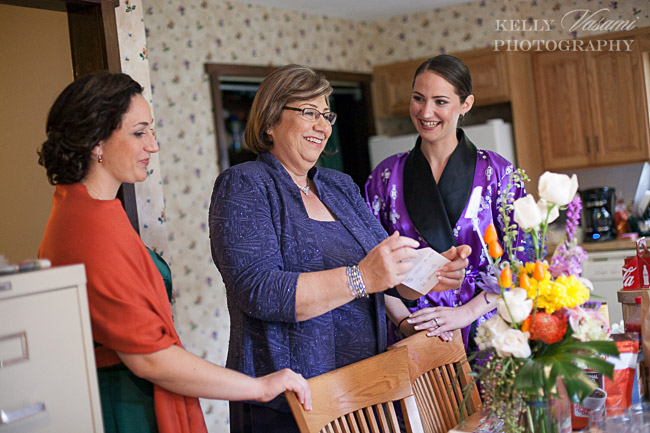 Gorgeous bride Vanessa puts on the finishing touches.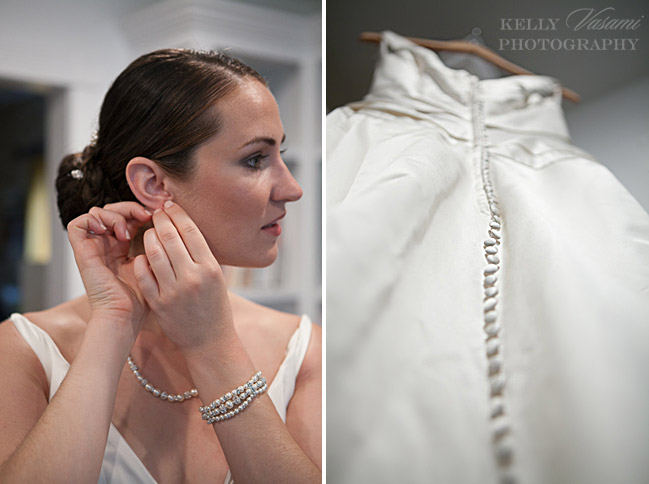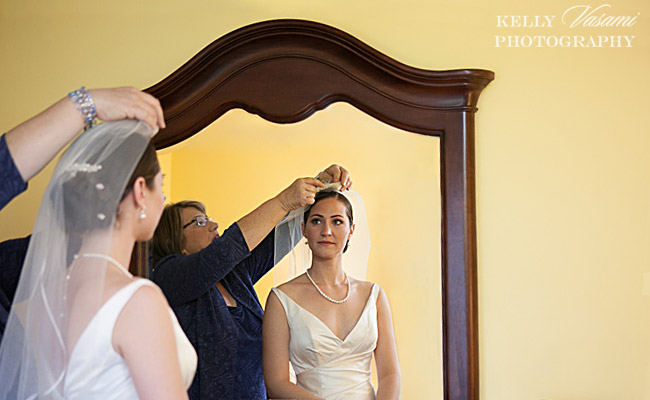 The reception was held at West Park Winery, and we were able to get some great portraits outside during cocktail hour. Vanessa and Mark had wine-themed decor and favors for their guests. I loved the little pops of vibrant orange throughout the wedding.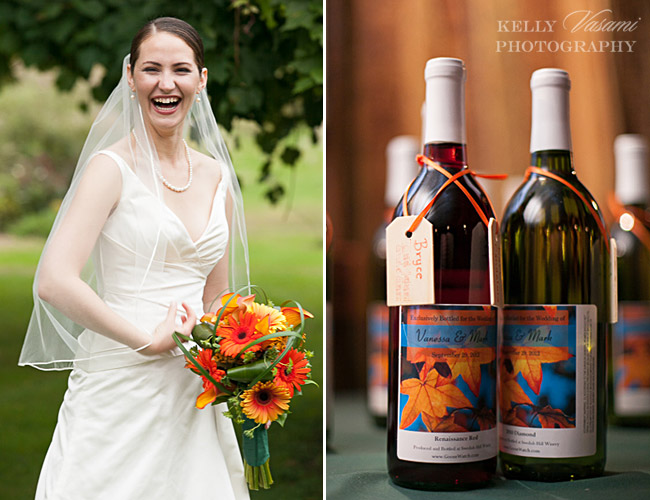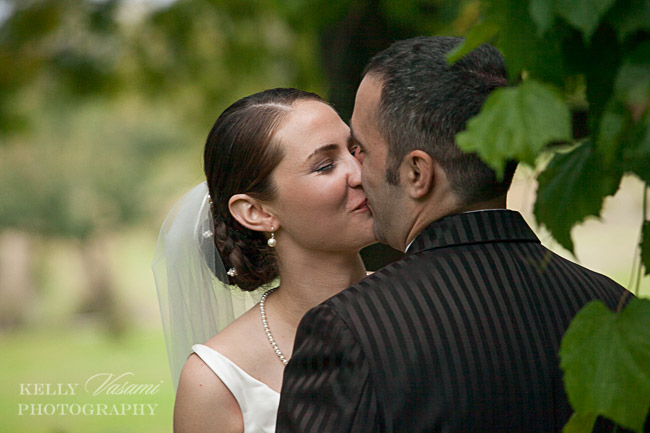 It didn't take much to get these two to smooch for the camera 😉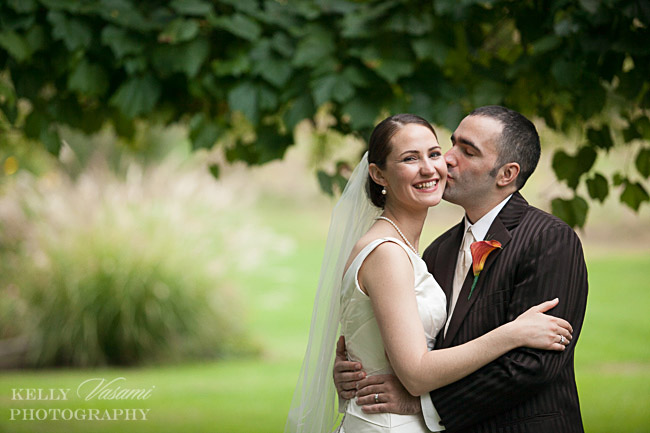 West Park Winery has a beautiful tented reception room set up on the property, with gorgeous draped fabric and sparkling chandeliers, which made a perfect backdrop to Vanessa & Mark's wedding reception.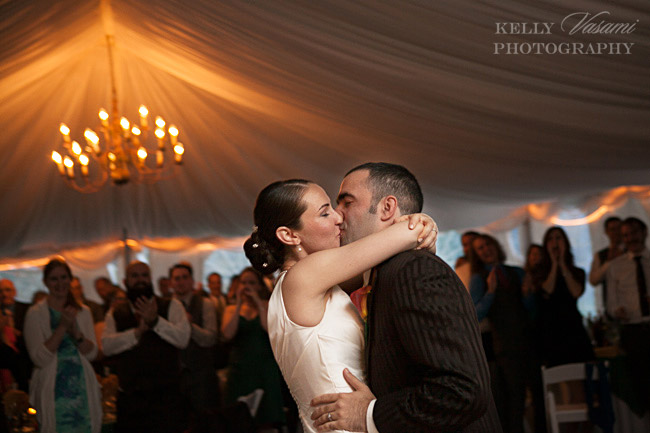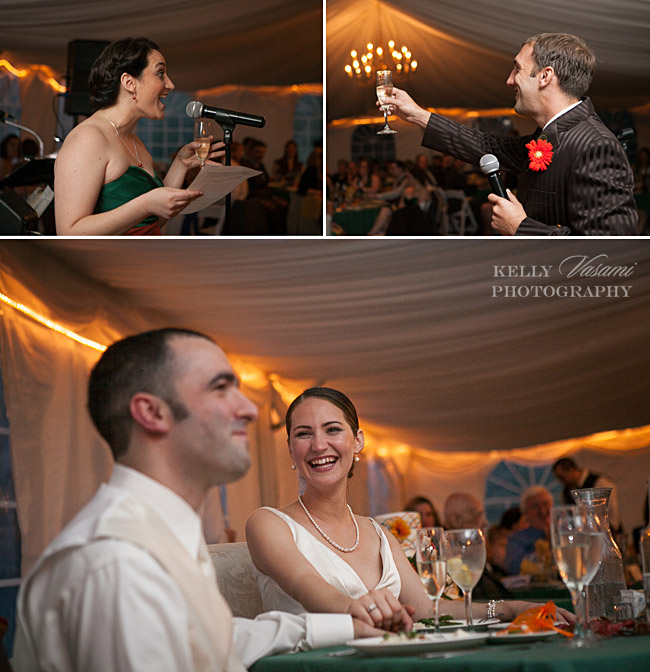 One of my favorite wedding bands, E.T.A., provided great music that kept the crowd on their feet all night.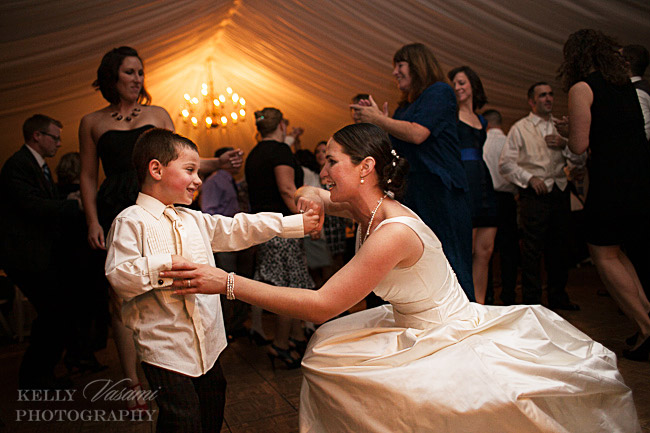 Vanessa and Mark set up a bon fire and treated everyone to a surprise S'Mores station at the end of the reception. What a sweet treat for their guests! It was a fabulous end to a fabulous night.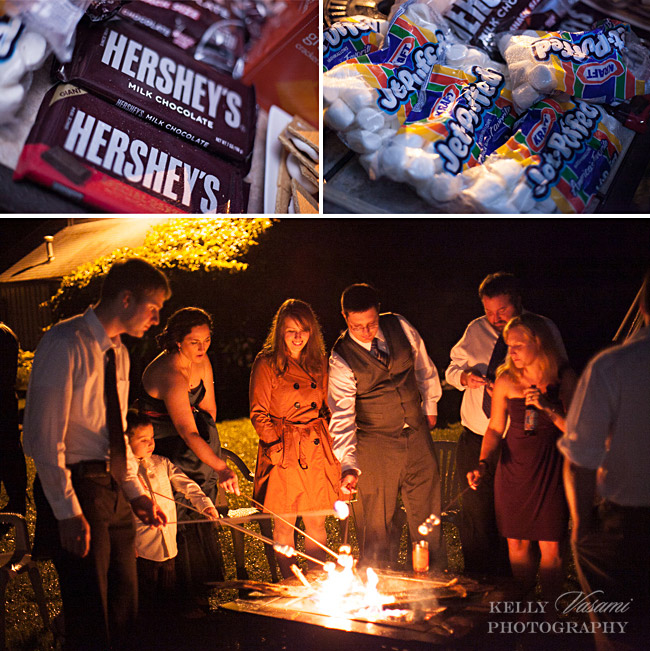 Vanessa and Mark, you guys are awesome! Your wedding was so beautiful and sweet and personal, it was just fantastic and reflective of the two of you. Thank you so much for letting me be a part of your wedding day, it was an absolute joy!