It's been quite a while since I've blogged recent portrait sessions! How could I let these cuties go un-blogged for so long? Please forgive me while enjoying these tiny adorable smiles:
This handsome little fella is
no stranger
to the blog. I know
his mama
is going to be VERY happy to see his adorable face on here
(finally – I know!)
.
And his Boston terrier pup had to have his own moment in the spotlight too 🙂
Next up we have this beautiful little newborn– I'm looking forward to seeing him again very soon for some updated portraits!
He was a perfect angel throughout his entire session!
Love his sweet little squishy face!
I had such a nice time photographing these cousins and their families. These were the five most well-behaved children I have ever photographed. Their mamas are doing a darn good job of raising such polite sweet children!
The mom of these two little cuties is also one of my brides. It was great seeing her and catching up again! (Can't forget dad – it always seems to be about the brides though, right?)
Next up are these two handsome brothers. Baby brother was so smily and happy!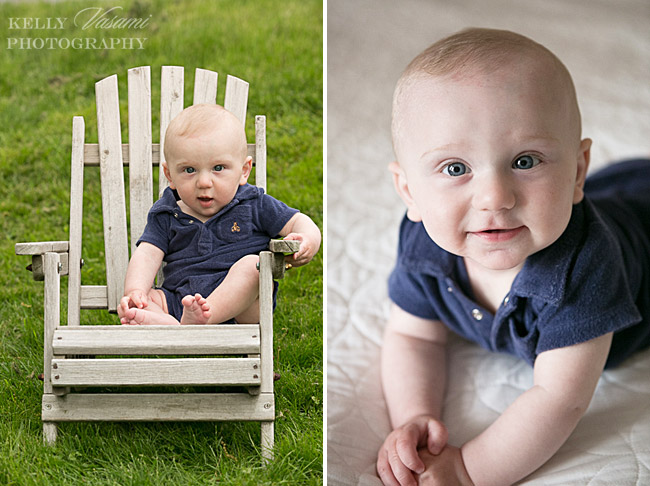 I love this photo of the two handsome little guys together. This was one of my favorite portraits I made all last year. (Oops, now you know how late I am at blogging these!) Have you ever seen such big beautiful blue eyes??
And big brother had so much fun climbing and playing at our session – he was full of energy!
And finally we have this sweet and fun little lady, who just became a big sister!
I love this silly picture with mom and dad, who are also wedding clients of mine. I love seeing my families grow and come back to me each year, it is such a blessing!
Hope to see many more of you very soon! I love photographing children and families just as much as I love photographing weddings. 'Tis the season for both!