When I met Allison in my office, we found out we had all lived in the same town in Delaware at the same time. Delaware is a small state and I've always found the people to be some of the most friendly on the East Coast. Allison and Greg went to the University of Delaware, where they met. Greg is a Delaware native, so it's no surprise he's friendly and outgoing.
Allison and Greg are now living in New York and planning their beautiful November wedding, which I am thrilled to be a part of. We took a stroll around Central Park recently and captured some really fantastic photographs to celebrate their engagement. Allison is such a natural in front of the camera, and Greg kept us laughing the entire time. Their wedding is sure to be fantastic and memorable!
We started out near Bethesda Fountain: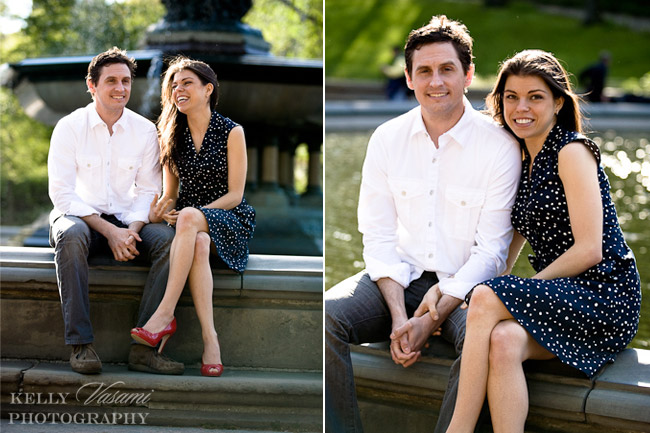 And clearly, these two are very easy to photograph 🙂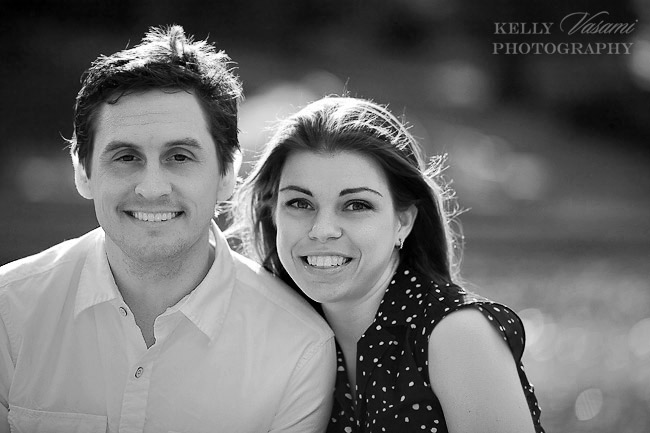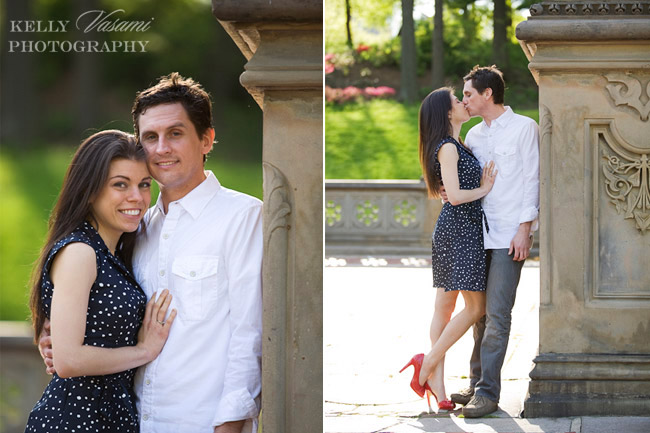 Greg proposed to Allison last November while they were in Paris. This image has such a Parisian feel to it, oui?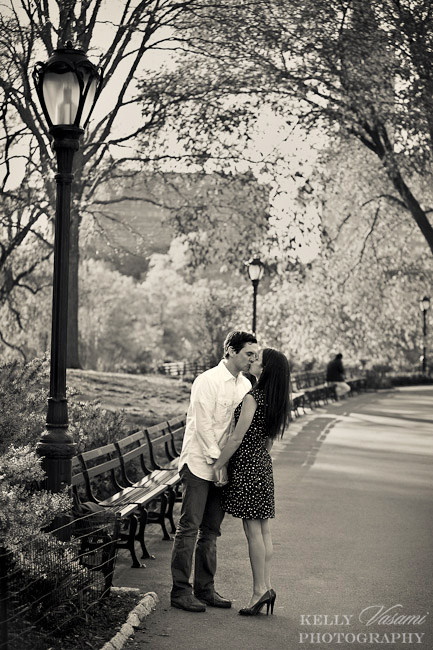 The light in the park was just perfection: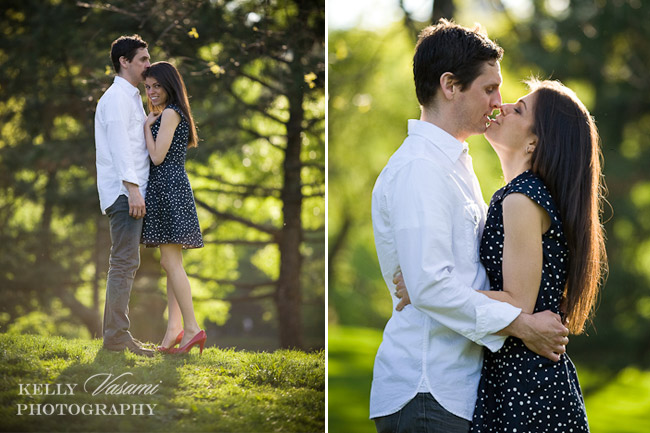 Then we made our way around to Bow Bridge: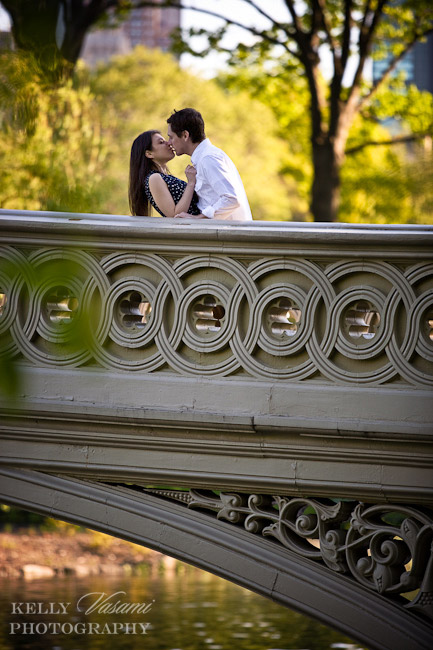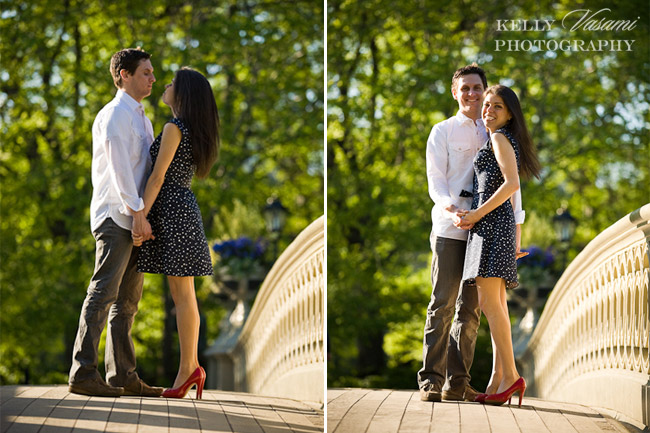 And finally stopped here to capture my new favorite engagement photograph ever: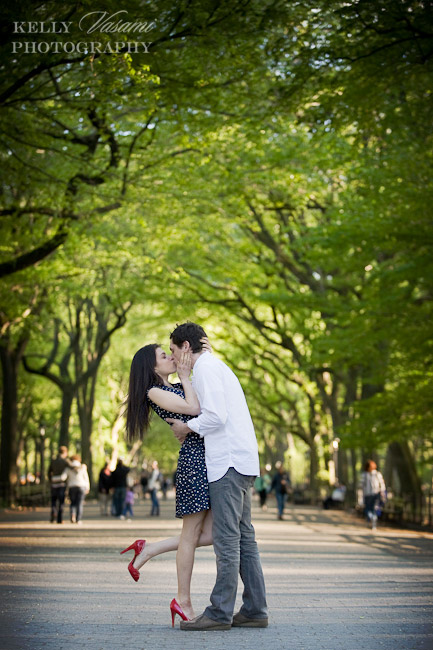 Allison and Greg – thanks again for all the laughs! Can't wait til November 🙂