Meet my new friend Grace. She is 27 months old, and it takes exactly 27 seconds to fall in love with her.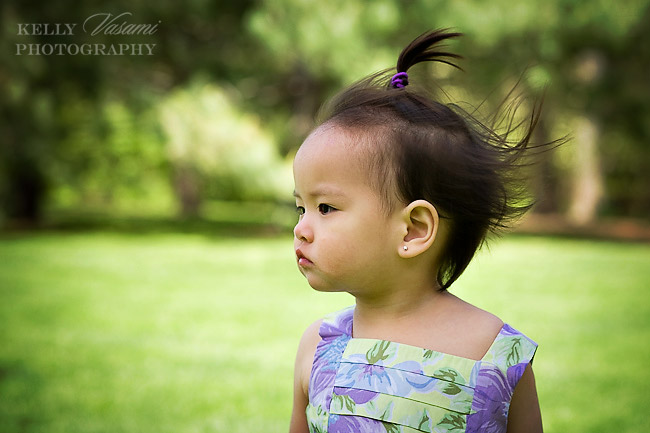 Grace brought along her dog Shannon, who has been a sweet and lovable companion to Grace's mom for many years.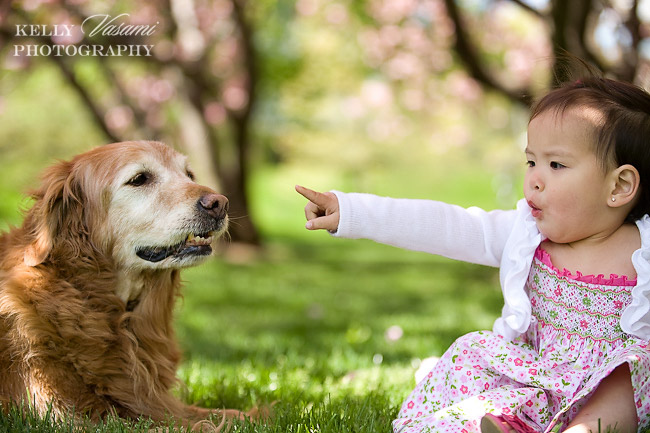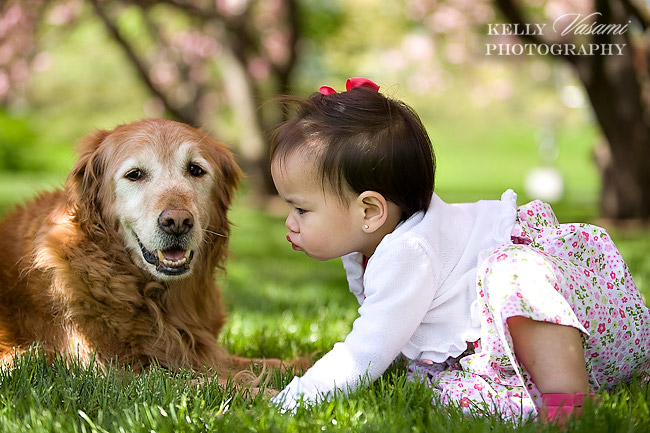 We found these beautiful flowering trees which made such a pretty backdrop.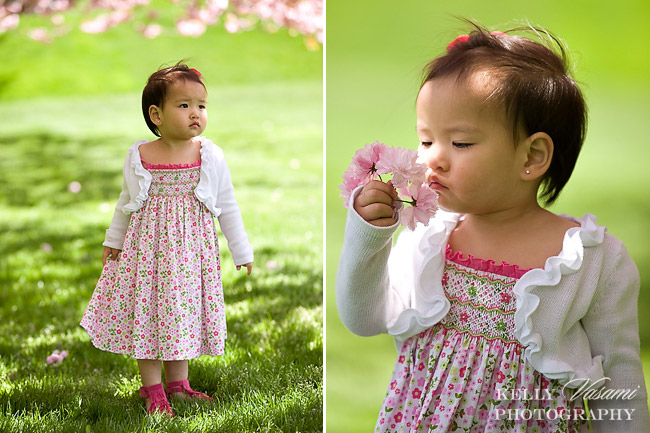 I absolutely love this image and sent it to Grace's mom as soon as I pulled it up on my screen: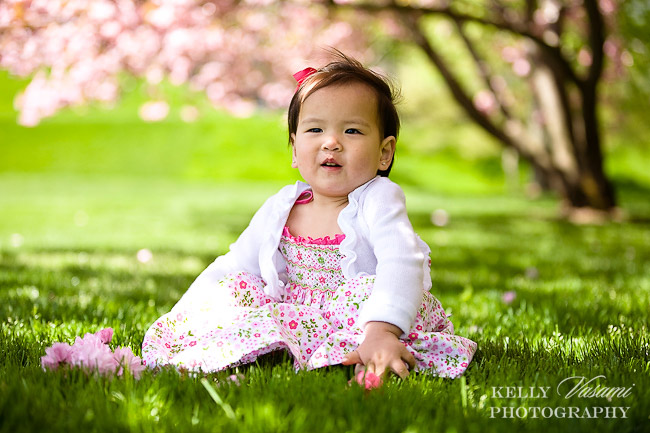 Don't you just want to hug her?!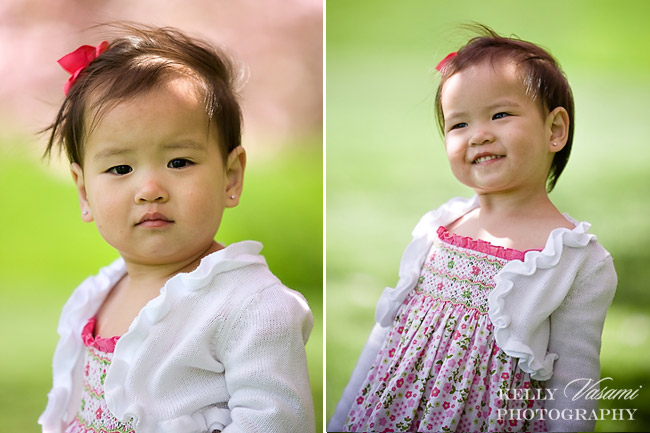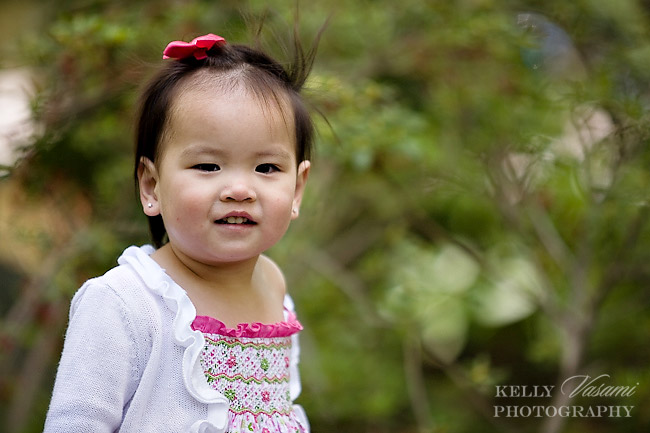 Grace can also be serious and soulful. I love how bright she looks among these large shady evergreens.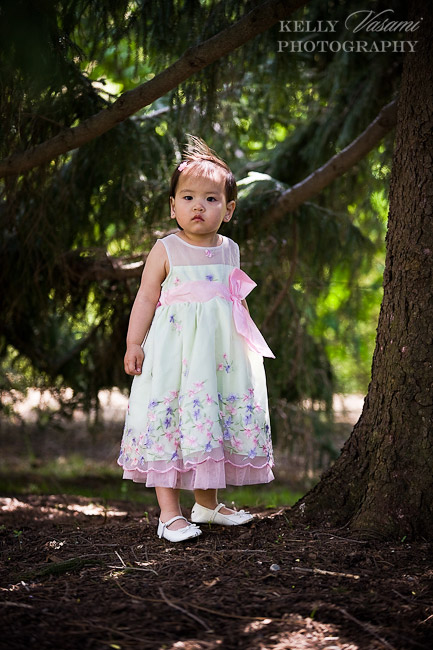 Grace finished the session by throwing magnolia petals into the air with her mom – it was so much fun!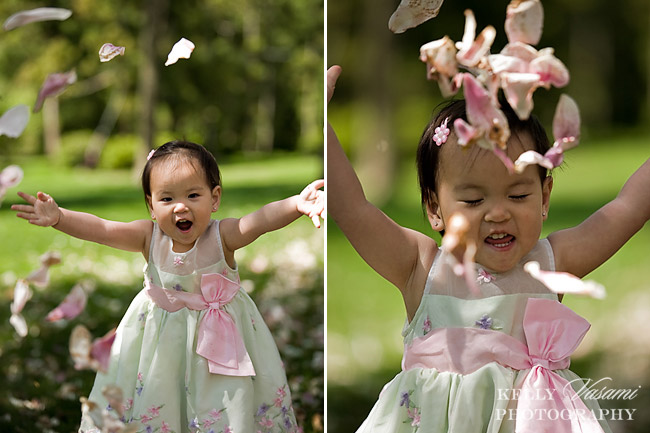 Grace, please thank your mommy for letting me have a lovely playdate with you and your doggie. It was an absolute delight, and I am already looking forward to next time!