I'm excited to share another fabulous Central Park engagement session today! Central Park is always a great place to go for engagement sessions – there are so many beautiful spots to shoot, and each time I go there, I find another fantastic new location, like this one, to pose another fantastic couple: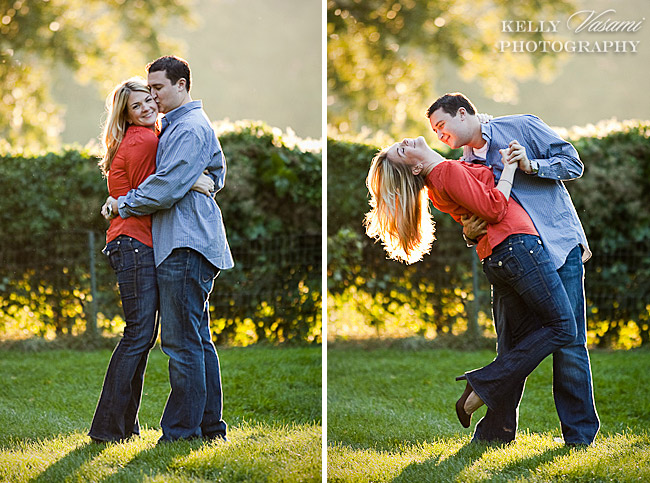 I had such a great time exploring the park and getting to know Tricia and Ross, and I'm getting pretty excited for their Whitby Castle wedding in September! I also have to mention the fabulous pop of color Tricia wore – really makes her stand out, but also looks great with the fall leaves (yes, still catching up on blogging!) and golden-hour sunlight in the park.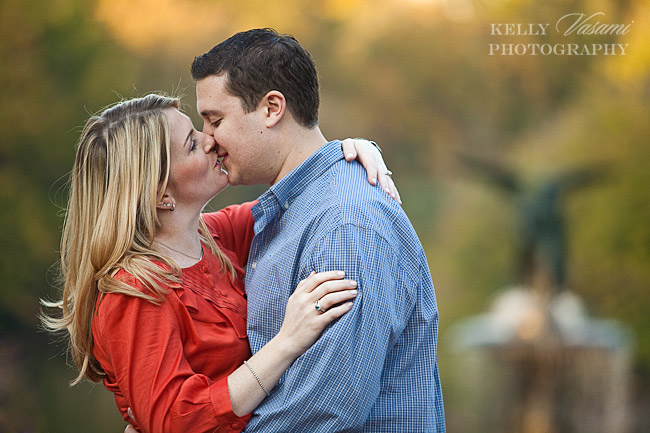 Bethesda Fountain, how I love thee. Such a magnificent backdrop for this adorable couple!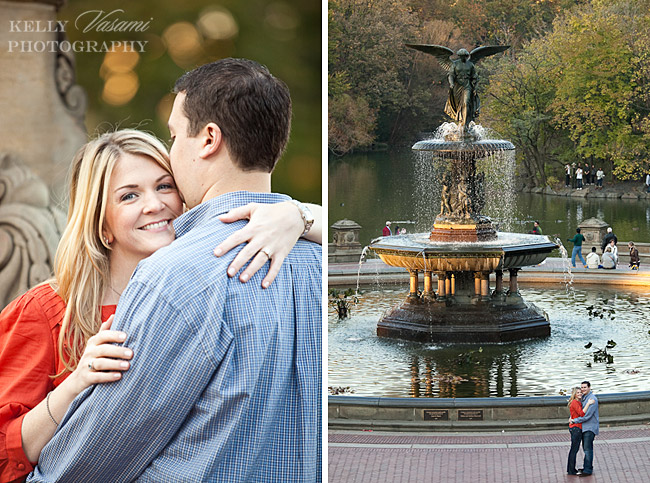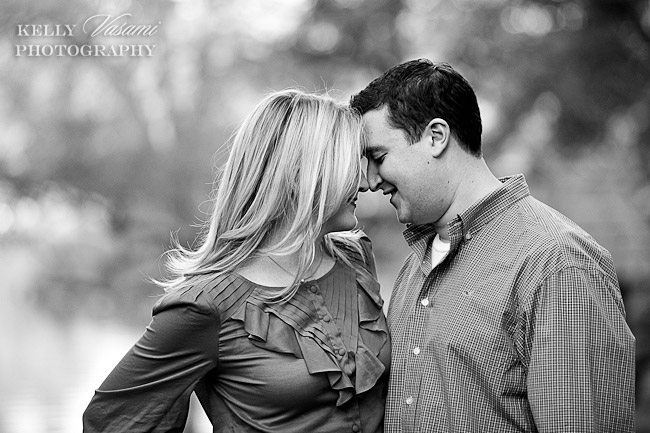 As you can see, Tricia is an absolute natural in front of the camera, and I think Ross had some fun too!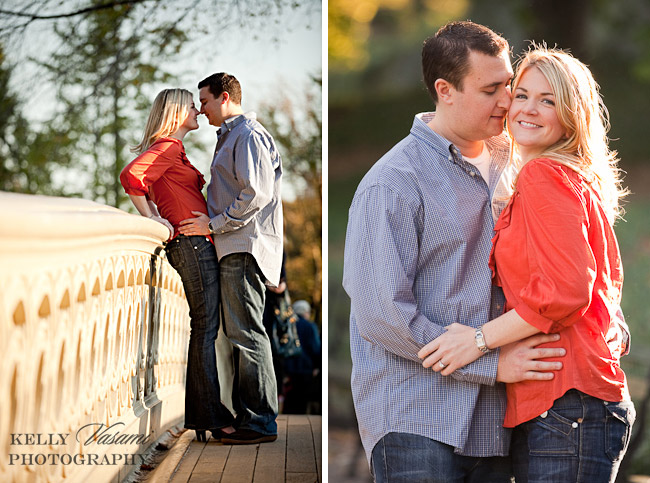 This one on the right is a favorite – you can't come to Central Park and not take a few shots under this beautiful canopy of trees!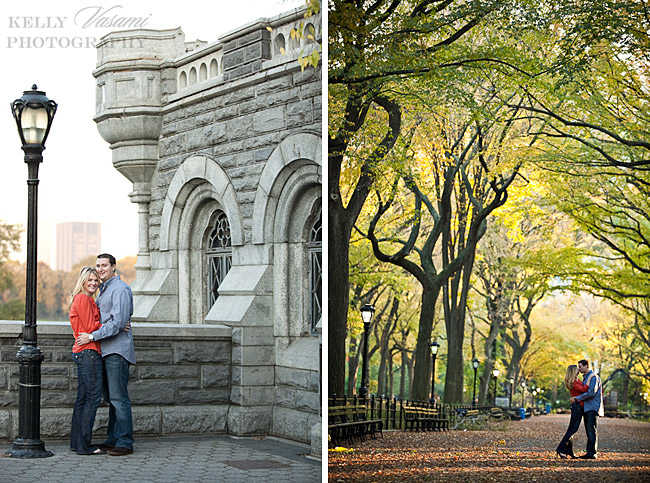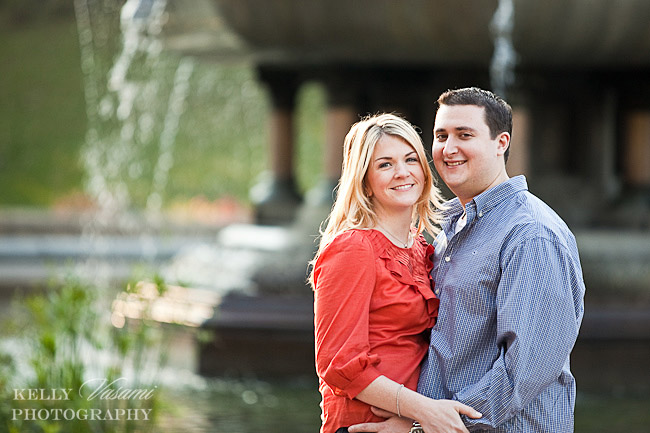 Just as the sun was setting over Manhattan, we headed back to Ross' neighborhood and grabbed his adorable pup. It's always so fun to incorporate furry friends into the engagement session!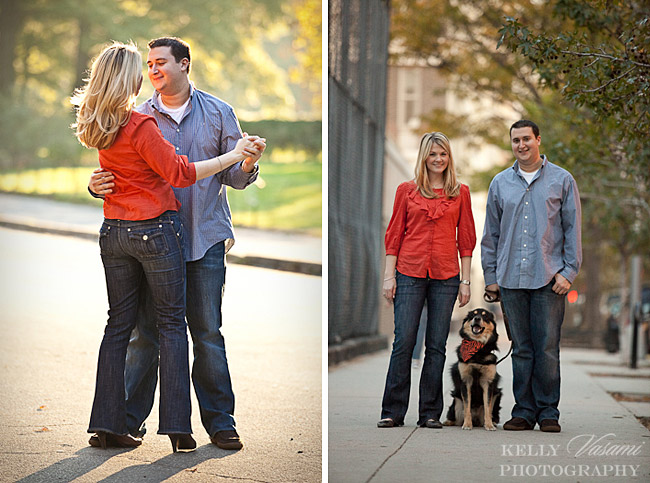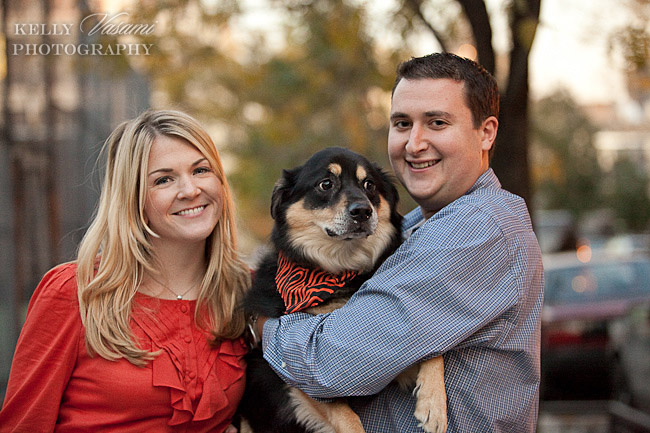 Thanks Tricia for being so patient waiting for your blog post – I hope this makes your Friday even better! 🙂