I had the pleasure of second shooting for Christina at Forever in Focus, and we had a great time! Amy and John are such a wonderful couple and theirs was one of the most moving and memorable wedding receptions I have ever photographed.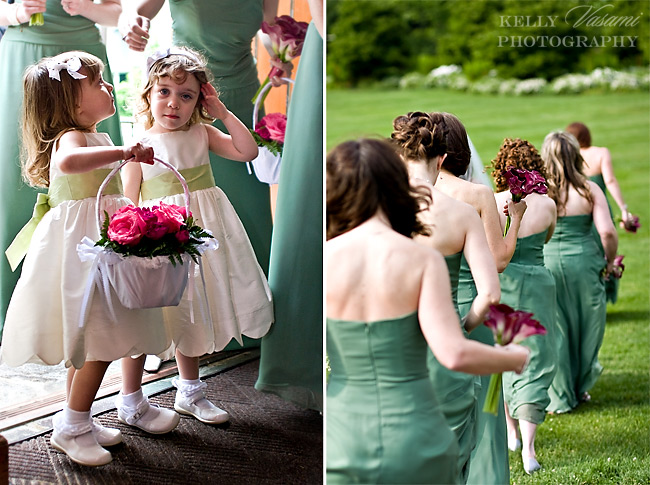 This is a shot I have been hoping to get for a while!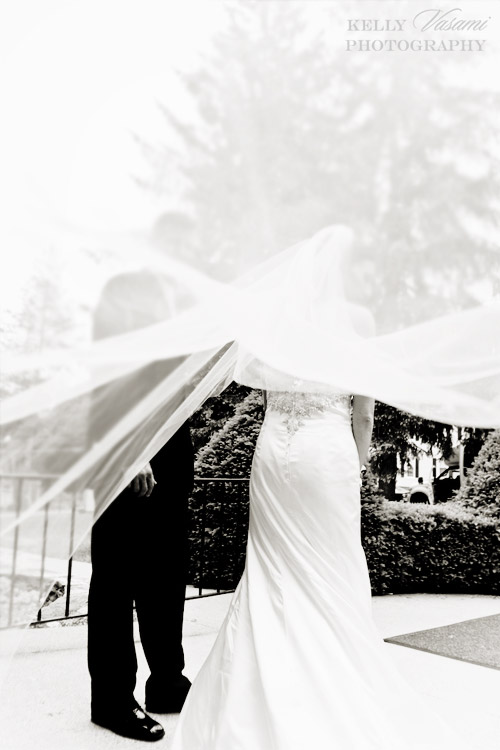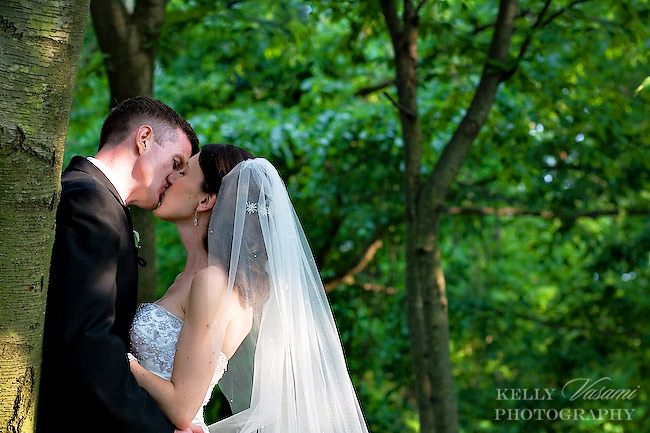 Amy's bouquet was a simple but elegant grouping of beautiful cream calla lillies (one of my favorites!), tied with her "something blue" – an antique handkerchief.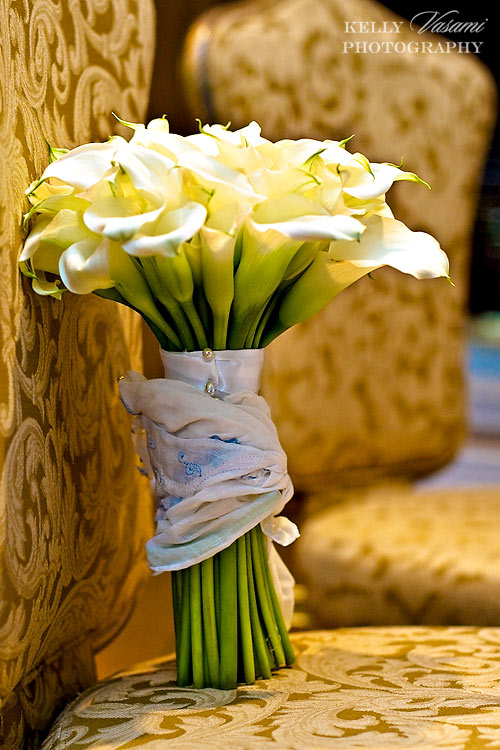 Gorgeous orchids from the floral centerpieces.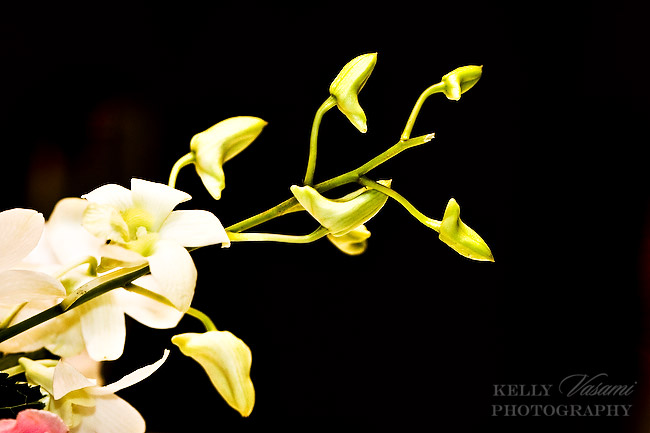 Amy and John embrace during their first dance together.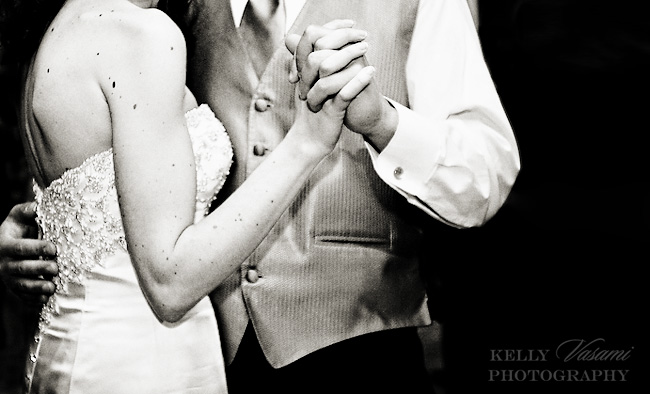 The reception was held at the Renaissance Westchester Hotel in White Plains, and it is a beautiful mix of the new and the old.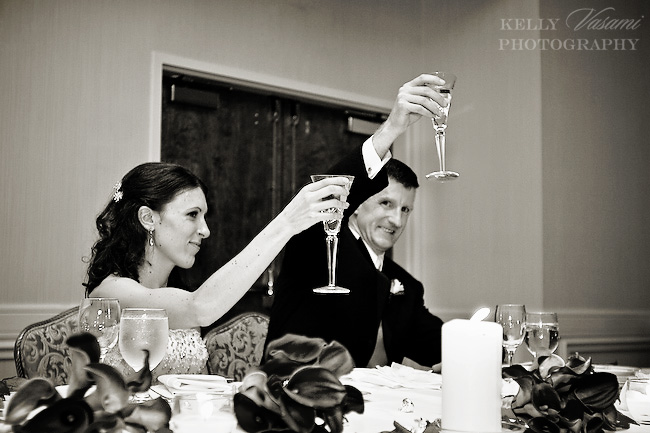 Amy and John surprised their guests with the FDNY Emerald Society pipes and drums band. 40 bagpipers in full dress – kilts and all! It was just amazing – the sound, the sights, the emotions. I was nearly moved to tears by the magnitude and the energy and the love in the room surrounding Amy and John.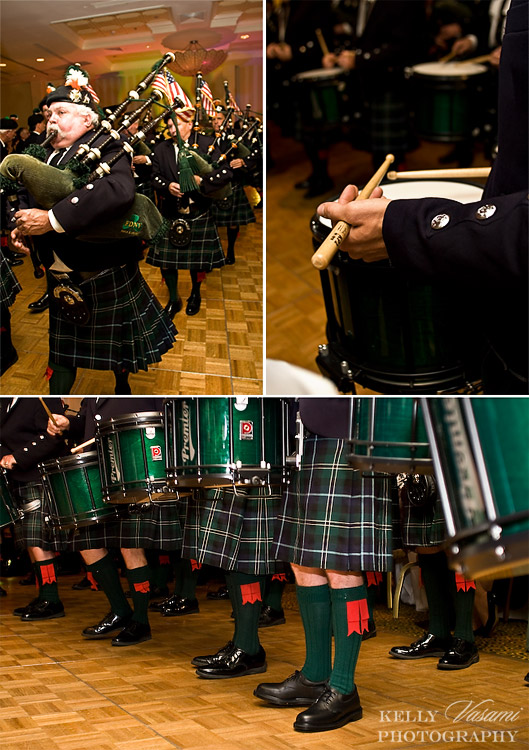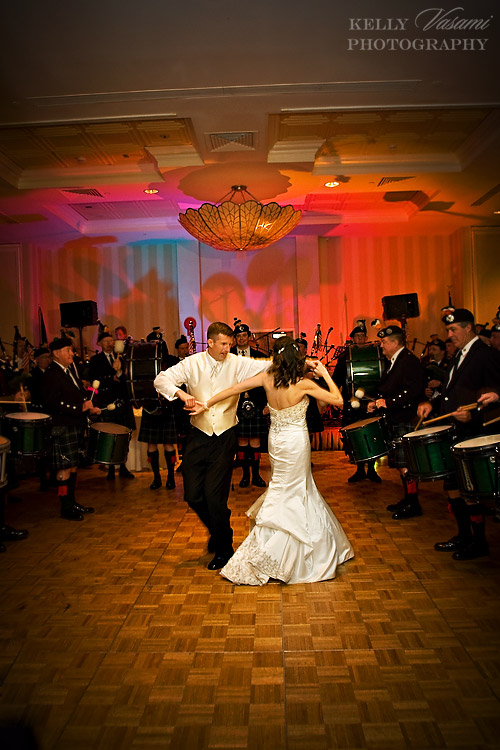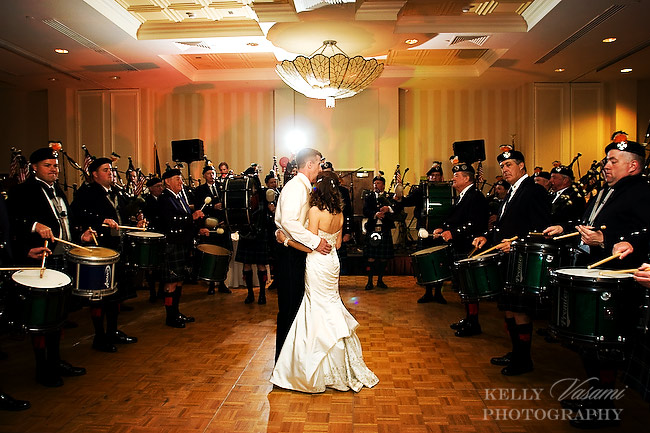 For more images of Amy and John on their wedding day, visit Christina's blog.