With the exception of the black crystal mini chandelier (which arrived to me in 8,123 pieces and the most useless directions ever) that needs to be assembled and hung, and a few more canvases that need to go up on the walls, my new office renovation is finished – woo-hoo! I mixed contemporary furniture with vintage styles, and LOVED how it turned out! I scoured catalogs and the internet, and kept a notebook of the things I loved. I measured over and over again to find the exact pieces to fit my space. It was so much fun – I don't think I've ever had a completely blank canvas to decorate before. I thought I would share some before and after images of my new digs….
Overview of the "after"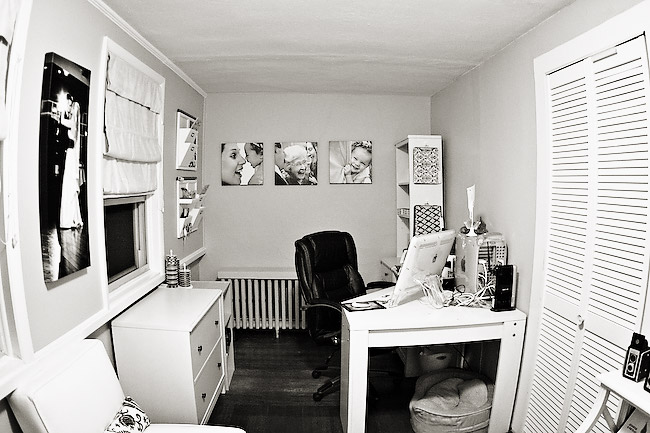 Before & After: Here is the side where all the work gets done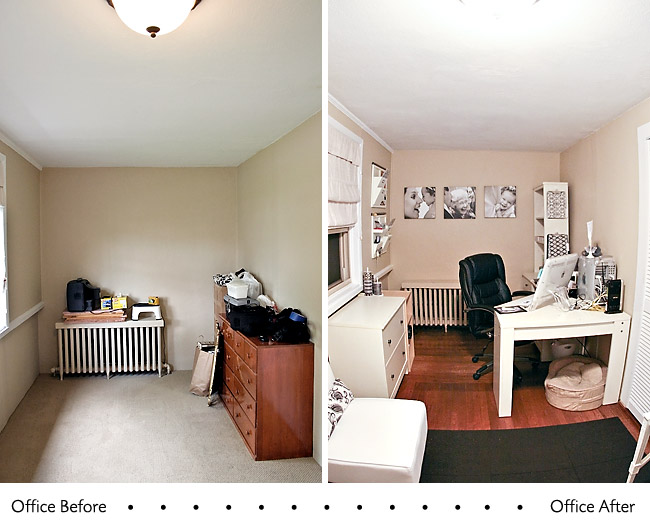 Before & After: And here is the side where I meet with clients, display my sample albums and store all of my gear and supplies in the original cedar closet (this was previously a bedroom).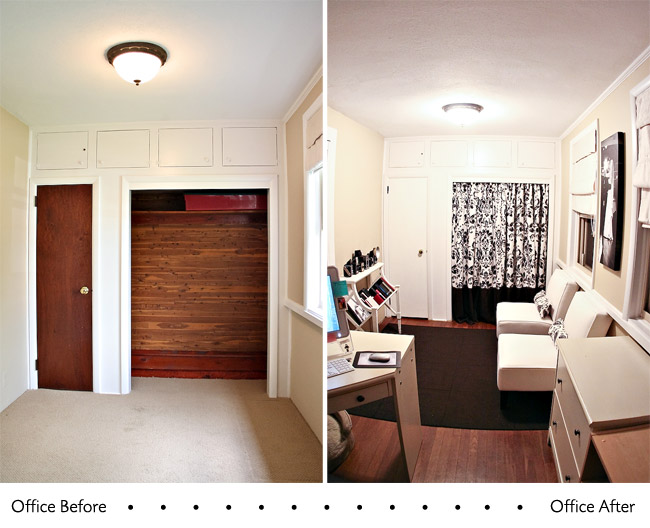 A bunch of fun little details in the office: (clockwise from top left) my packaging ribbon (if you've ordered products from the studio, you are quite familiar with this); my new favorite chairs; my co-ordinated file folders (so glad office supplies are so fun these days); and my vintage camera collection, with my sample albums below.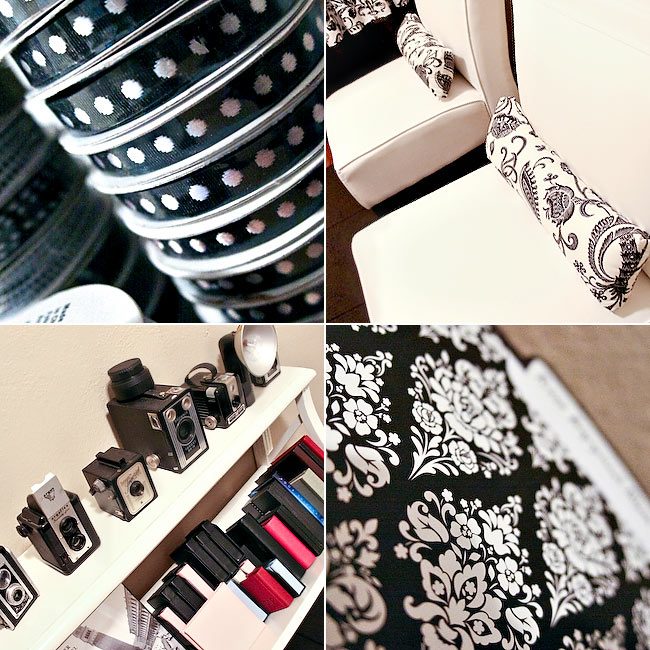 Hope you enjoyed this glimpse into my office here at Kelly Vasami Photography. Feel free to stop by for the grand tour if you are in the neighborhood!