All of these April showers lately are making me think of May flowers. But I say, why wait until May? It should be no surprise to anyone who reads the blog that I. Love. Flowers. I am always taking numerous detail shots of the bouquets, centerpieces, cake toppers and the baskets of flowers along the pews. There is something so irresistible, beautiful and amazing about flowers! They are delicate, intricate, fragile, bursting with color, incredibly fragrant and, ultimately, temporary – until you take a photograph of them, that is. Here are a few of my favorite flower shots from over the years.
Peach roses with hypericum berries, zinnia: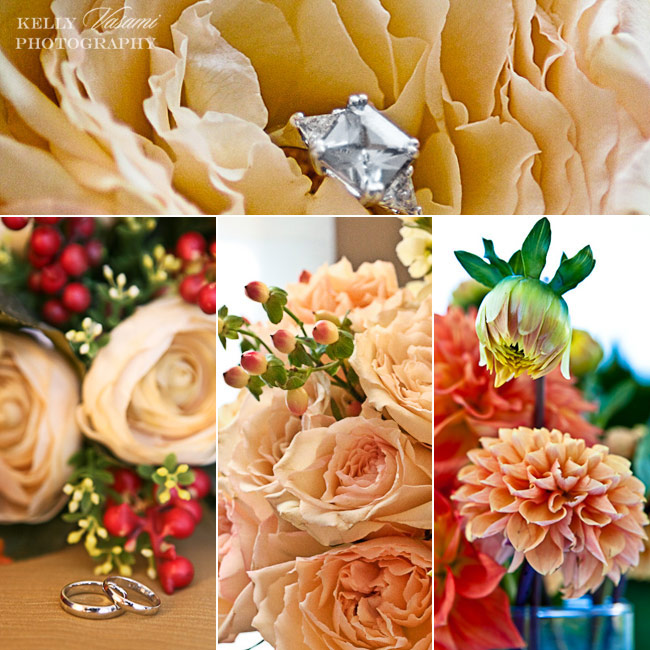 Green limes, foliage, ferns, ivy, leaves, orchids, hydrangea: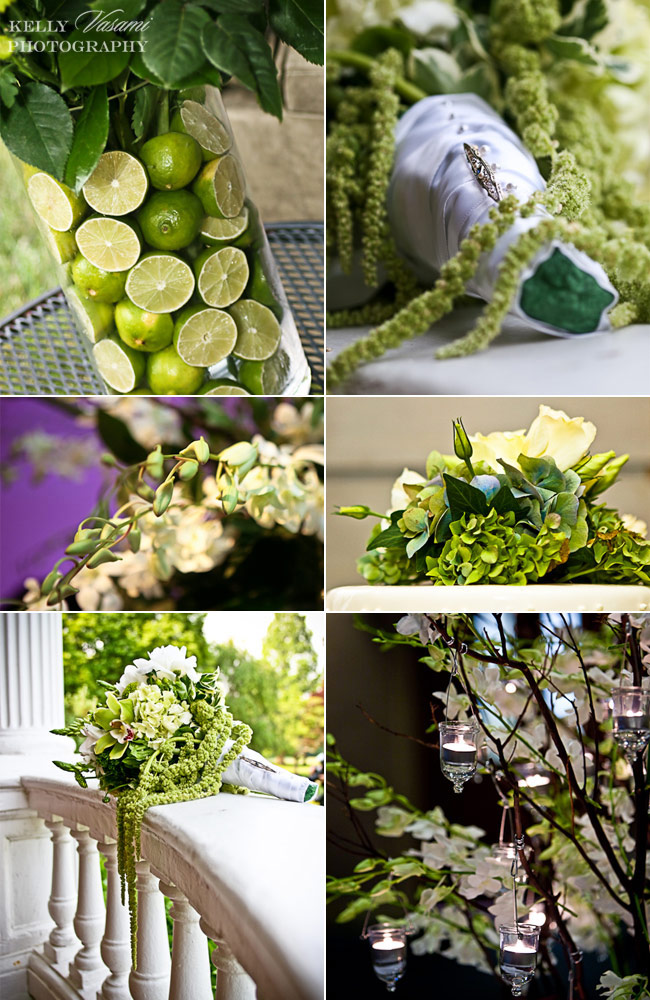 Roses, calla lilies, orchids and hydrangea all in shades of fall: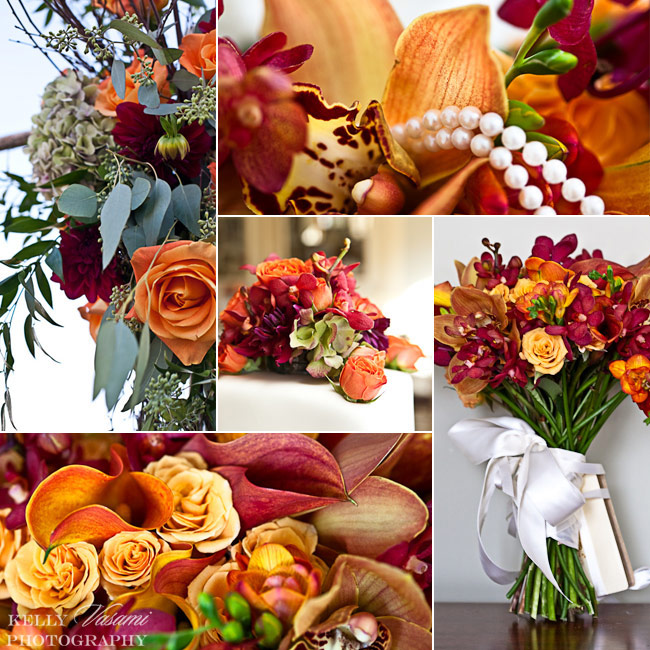 Gerbera daisies, roses, peonies are so pretty for spring: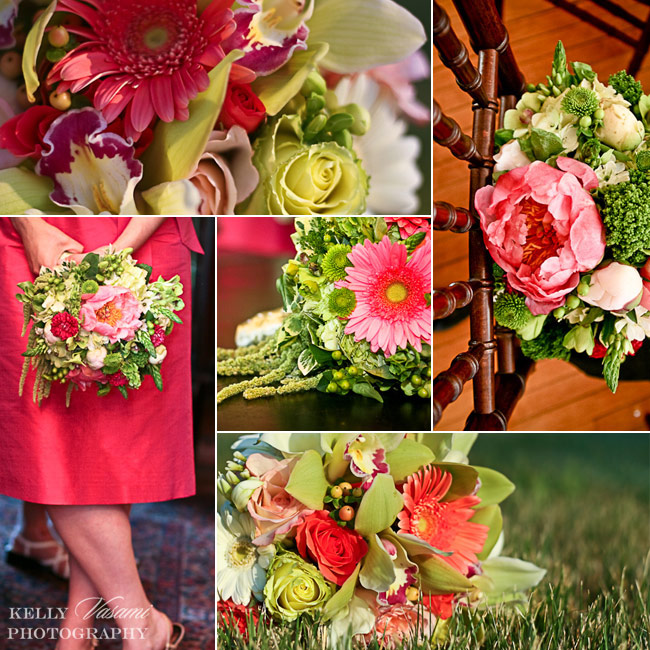 More peonies and roses with hydrangea, orchids and green mum accents: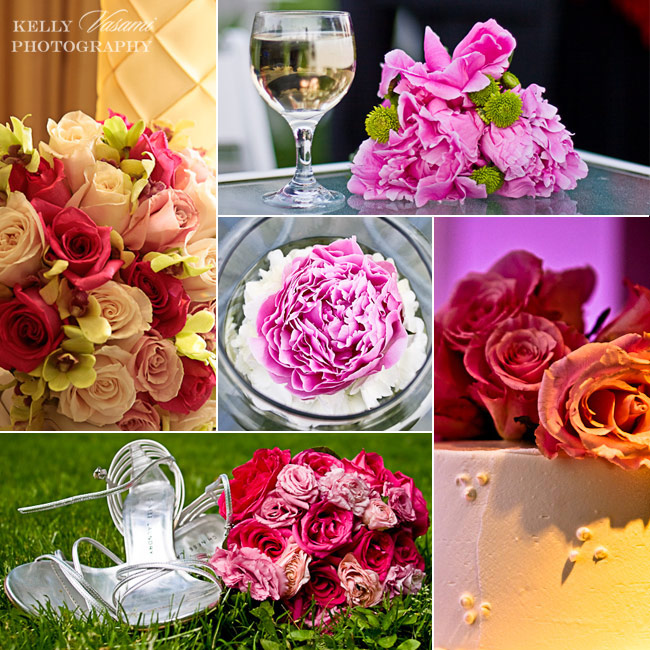 Hydrangeas and delphinium are the way to go if you want blue flowers: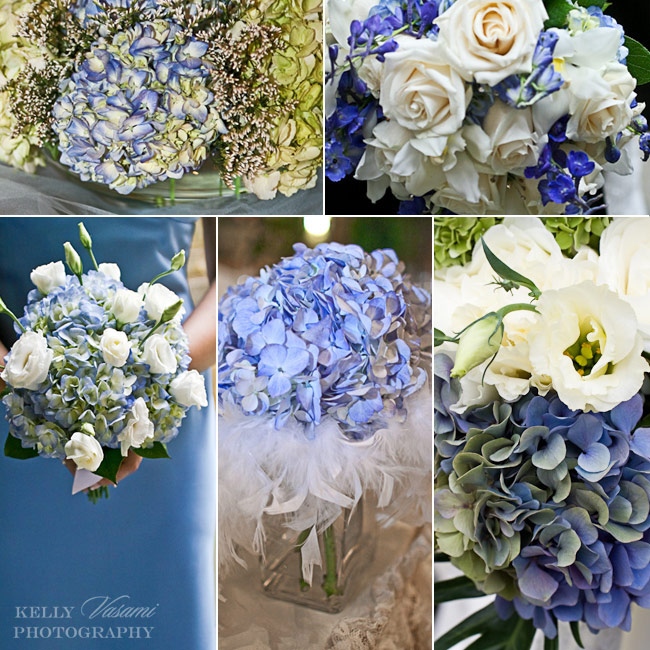 Roses, peonies and calla lilies burst with color: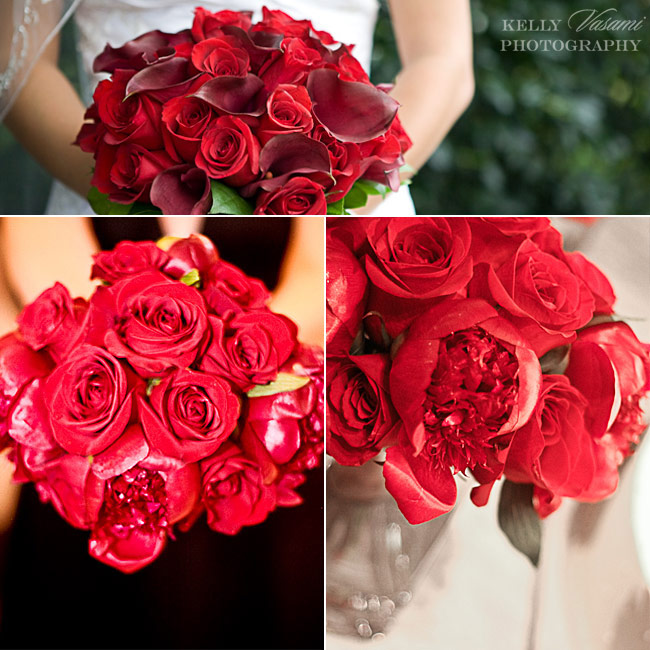 Roses, peonies, orchids, calla lilies and hydrangeas are a great place to start if you want a base of white flowers, accented here with mums, orchids, and hypericum berries: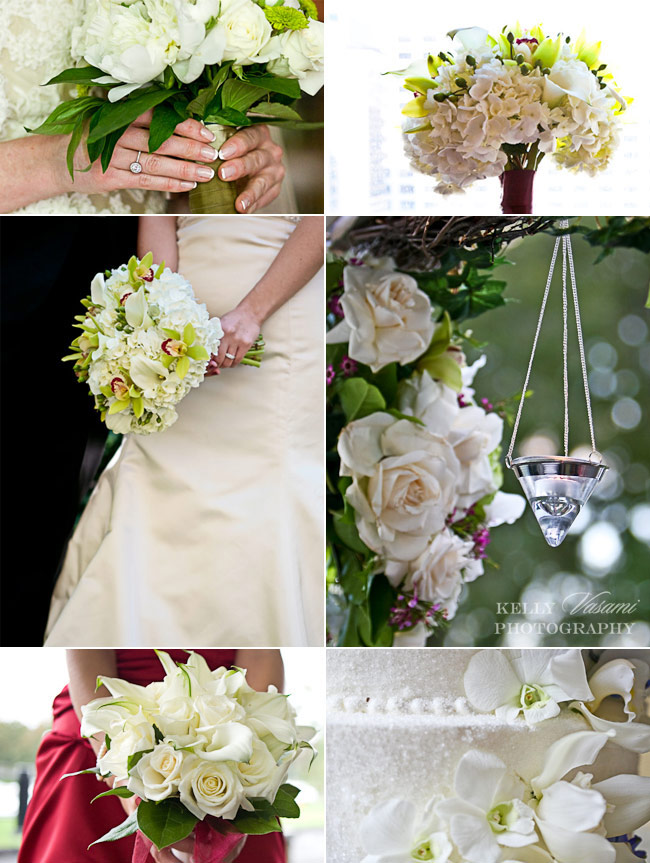 Brides: If you like these, let me know and I will feature other wedding favorites (cakes, shoes, dresses, invitations, rings, etc).