When we last visited with baby Kelly and her sweet parents, she was still a teeny tiny baby! But look how much Kelly has grown over the last few months! Sitting up and walking with help – they grow up so fast! But one thing remained the same – Kelly was the same adorable, happy little girl I remember.
A little comparison from six months ago…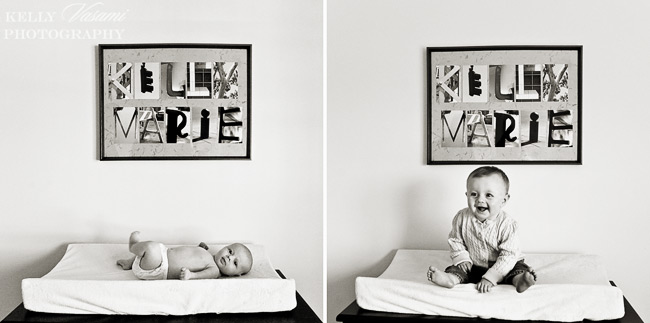 Fun little piece of trivia – the photos of Kelly's name spelled out were done by the lovely and talented Erica, who works with Kelly's mom Erin, and also happens to be one of my October brides – how cool!
Love, love, LOOOOOVE this one. It's going on the website immediately 🙂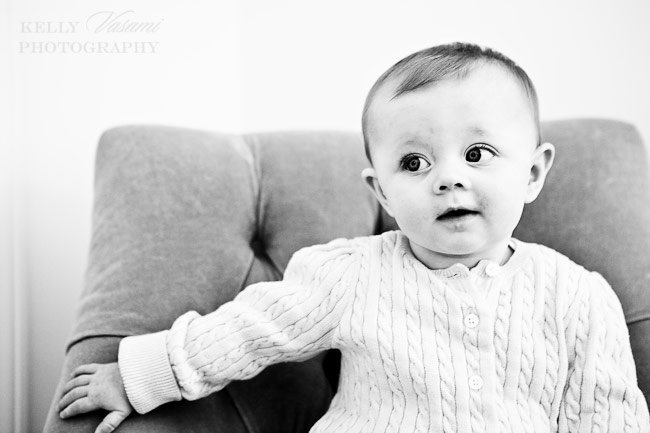 In Kelly's bright and sunny bedroom.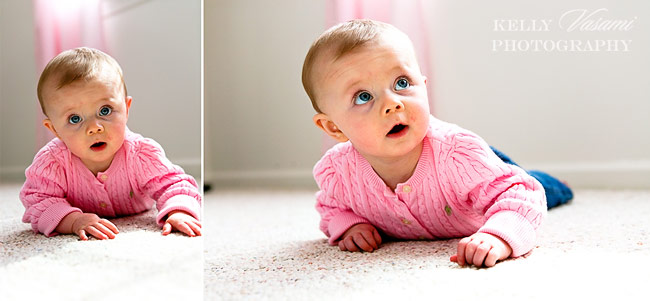 I'm trying to convince Erin that this would look amazing blown up really really big above their couch 🙂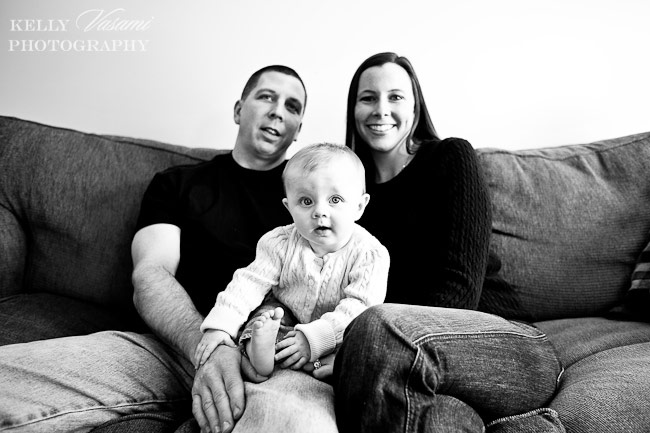 One last one of this blue-eyed cutie…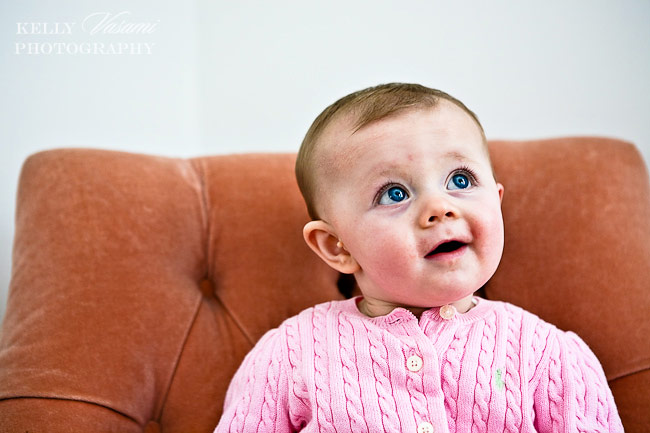 Thanks again Erin & Michael for letting me photograph you and Kelly. See you soon! 🙂