My first wedding of the 2009 season was also my first Indian wedding. Debbie and Staicy had a beautiful ceremony in Hartsdale, followed by an elaborate reception at the Doubletree Hotel in Tarrytown, with 550 of their closest friends and family. The very talented DJ Sharad mixed contemporary songs with traditional Indian beats – it was an amazing sound experience. The room had beautiful lighting, alternating from pink to aqua, red, purple and green, which was also designed by DJ Sharad and his team at DJs Unlimited South Asia. The theme of the wedding was Bollywood, complete with amazing dances and beautiful costume changes. Flowers were provided by Odyssey Floral Design in New Rochelle, and the exotic food was catered by Cafe Spice. Many thanks go out to the talented and enthusiastic Karen Schlink who did a great job assisting me at the wedding.
The bridal party was big, bright and colorful. Is there nothing more stunning than a hot pink sari?

Beautiful henna designs on Debbie's hands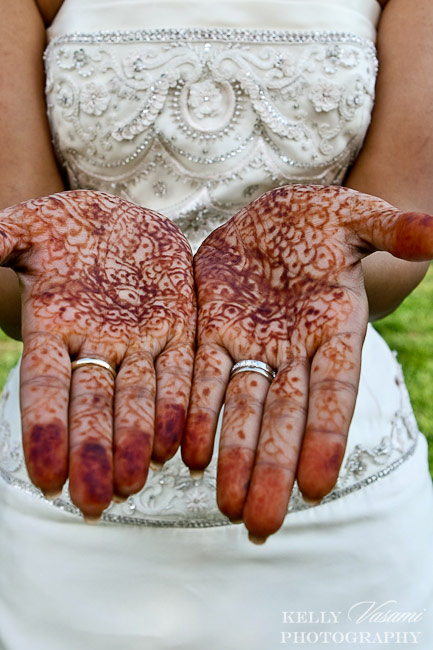 Overlooking the Tappan Zee Bridge at Matthiessen Park in Irvington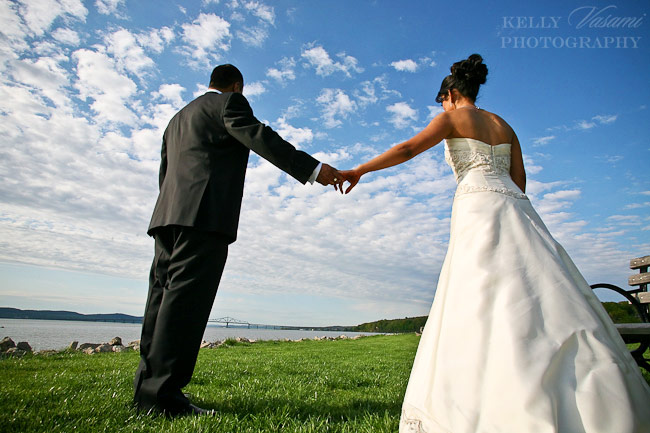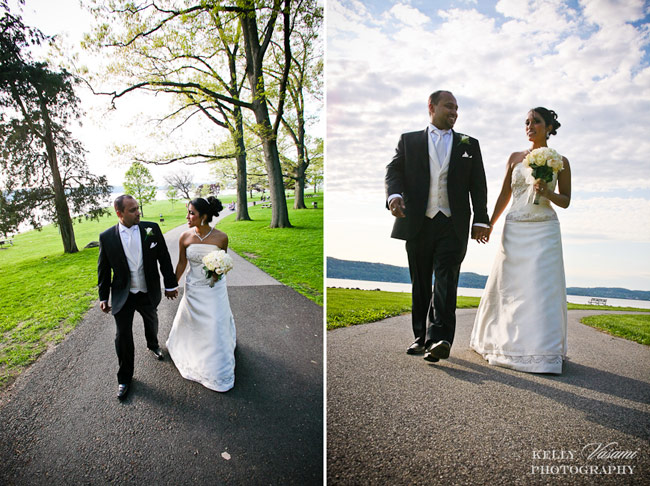 Once we were in the Grand Ballroom at the Doubletree for the reception, I was blown away by the details. Dramatic lighting makes all the difference in the world!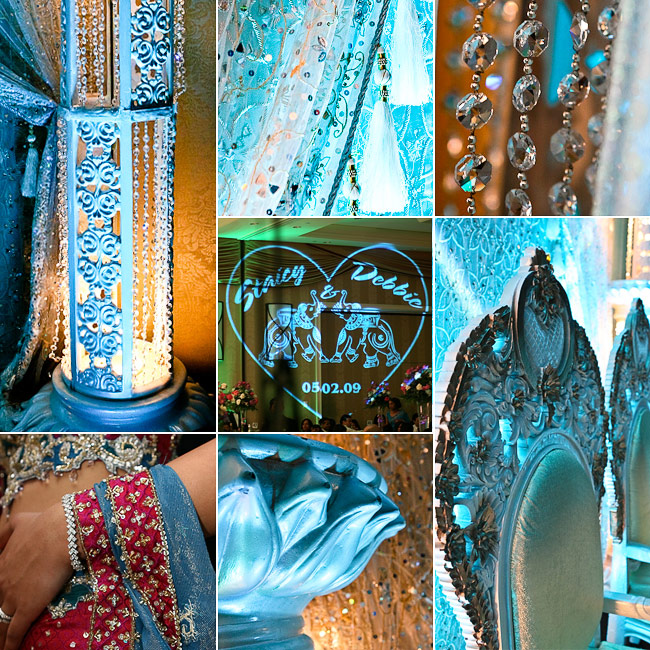 My favorite photograph of the whole wedding. Debbie and Staicy were being introduced into the reception for the first time as husband and wife. As they made their way through the crowd, I tried to keep up their quick pace. This is all in-camera. I am panning and dragging the shutter with Debbie, making her in tack-sharp focus, the guests behind her in a motion blur.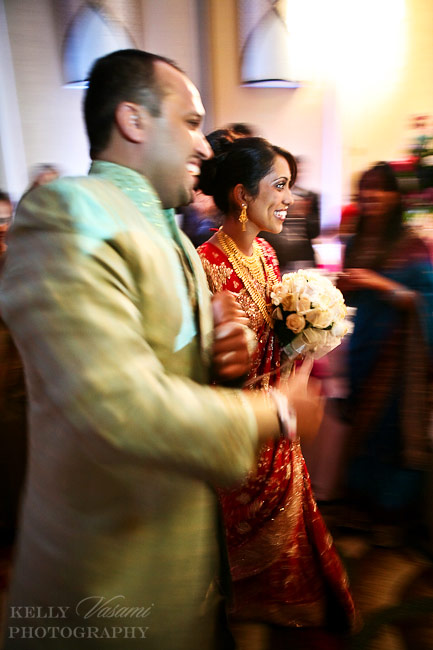 Our gorgeous couple, on their platform sweetheart table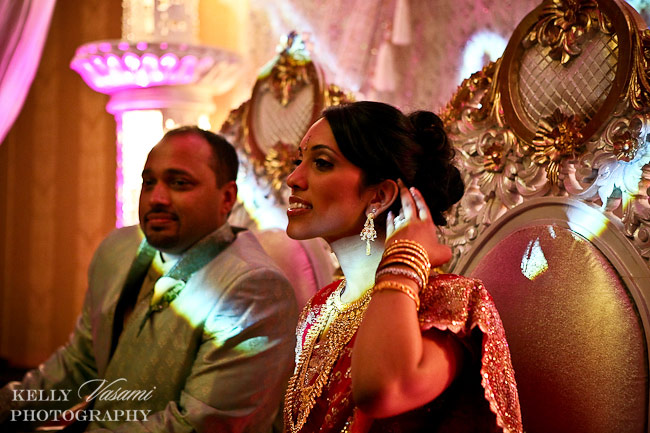 Okay, this is my favorite too 😉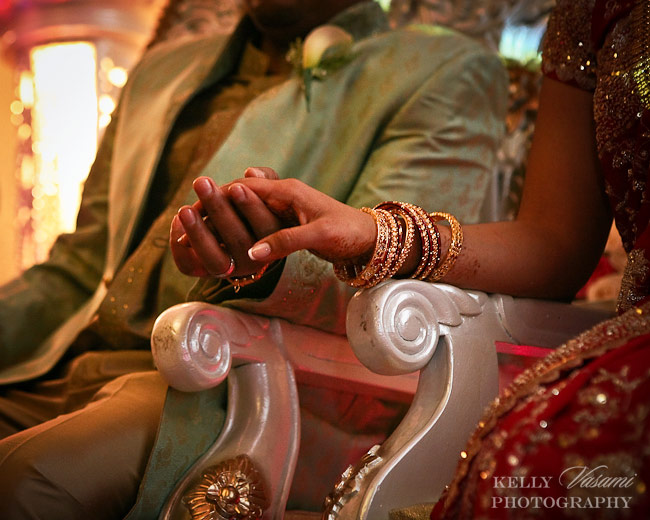 Debbie dances with her dad in dress #2…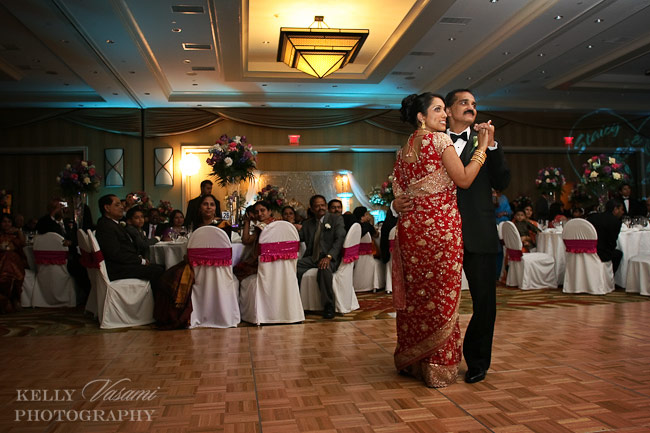 …before making a costume change again into this amazing sari to dance with her charming husband Staicy.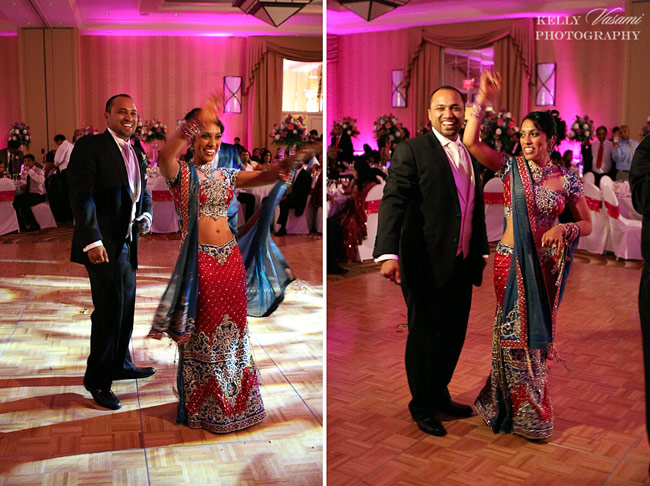 Debbie's guy friends performed an impressive dance, and she even got up with them for a minute – very very cool!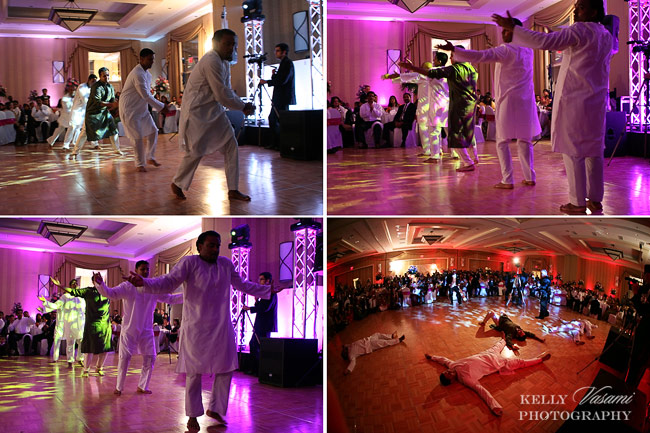 I love this shot of giving one of the many toasts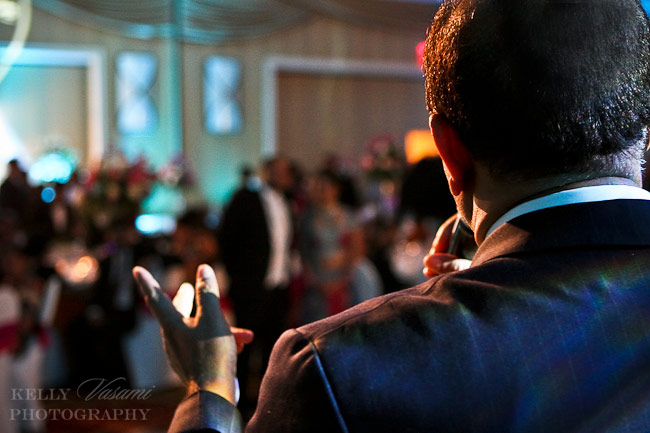 More details – this time in hot pink/magenta…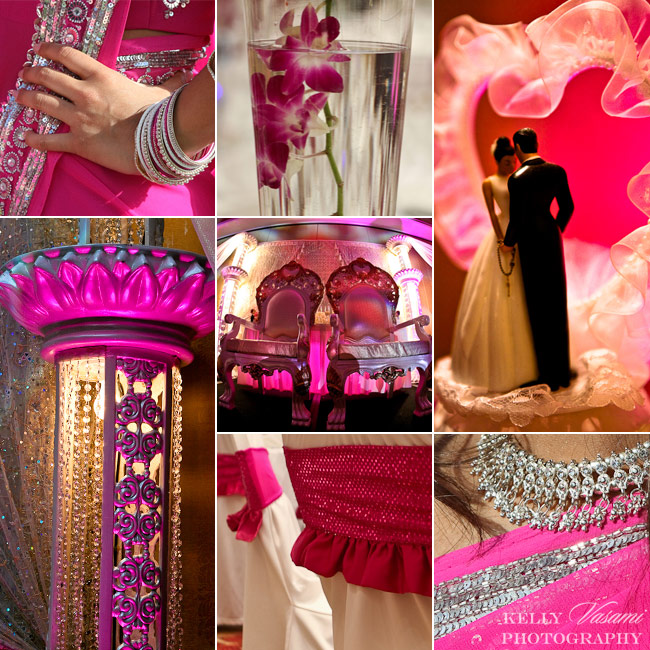 I can't stress enough what a great job DJ Sharad did at Debbie & Staicy's wedding! There were people of all ages crowding the dance floor. The beats were amazing and DJ Sharad kept the large crowd going all night. (I love shooting close-up on the dance floor with my fisheye lens.)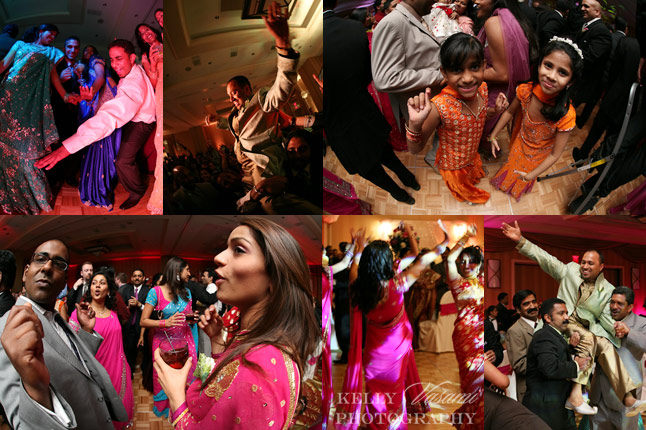 Thanks again Debbie and Staicy for letting me be part of your beautiful wedding! It was an experience I will never forget!