This is going to be a long one…
Christine and Brendan were married at Highlands Country Club in Garrison. As soon as I walked into the room and saw the beautiful space and the breathtaking flowers, even before I took a single picture, I knew this wedding was going to be one of my favorites. I was not disappointed!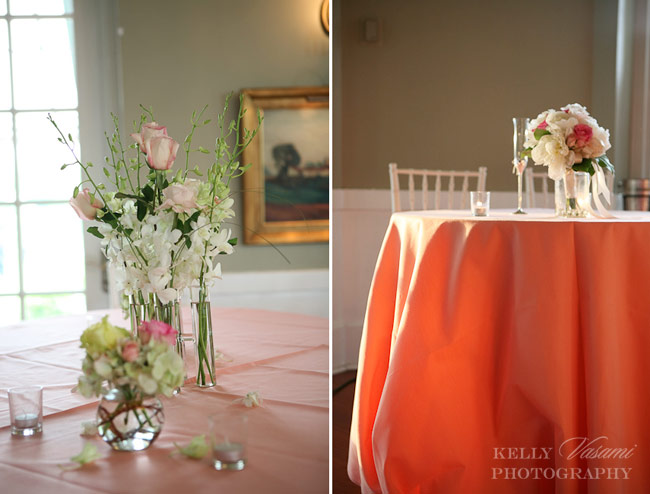 Ned Kelly and Company, in Piermont, provided the gorgeous bouquets and centerpieces for the wedding. Ned and Angela did a phenomenal job and were so nice to work with. I highly recommend checking them out if you are getting married in the area.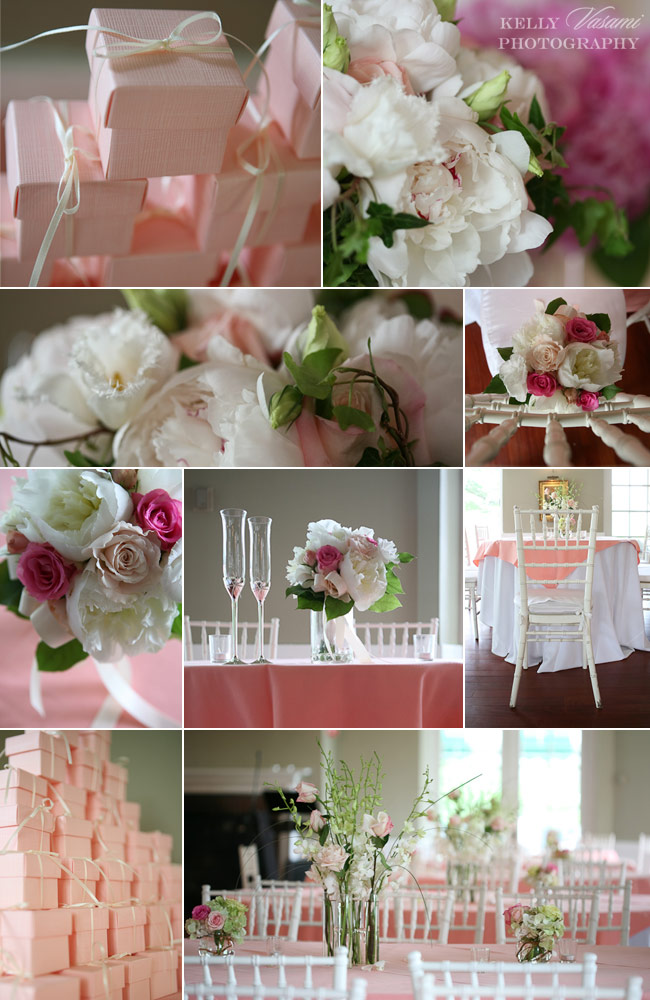 The wind was catching Christine's beautiful cathedral-length veil, as was the early evening sunlight.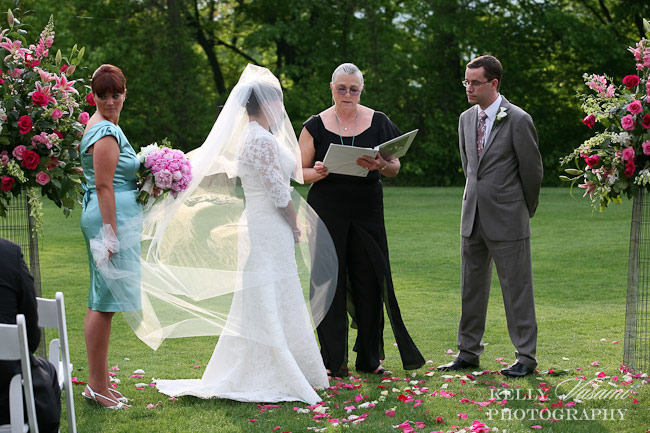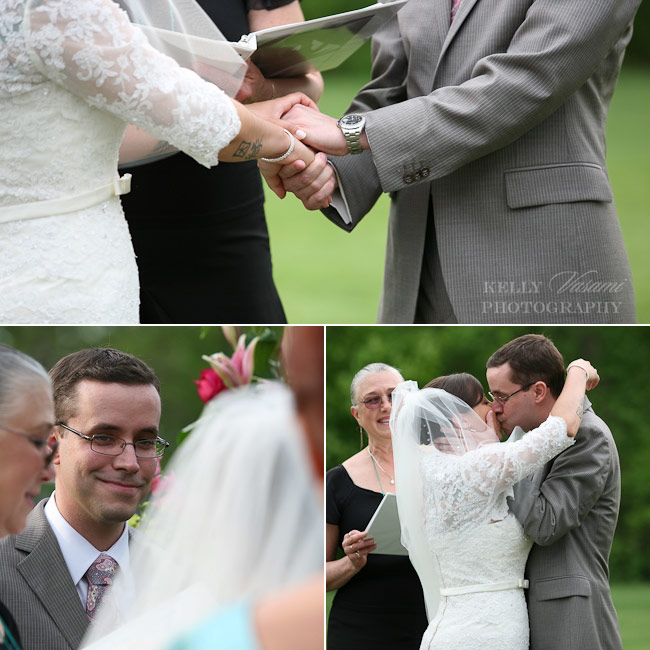 As you can tell, Brendan had a hard time taking his eyes off of his beautiful bride.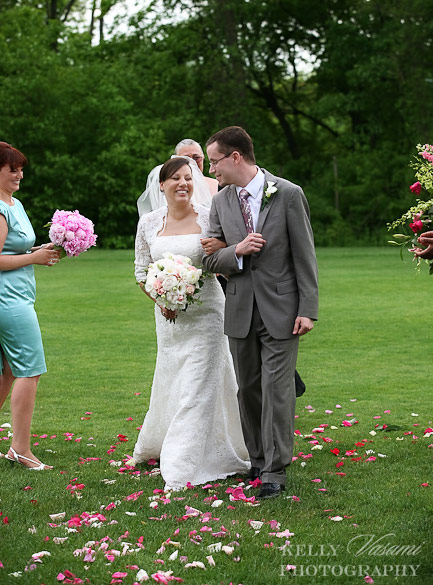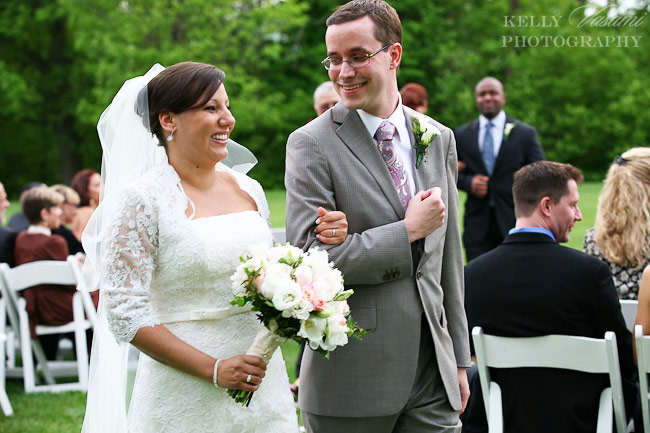 This picture sums up Christine & Brendan perfectly: fun & funky, stylish & creative, down-to-earth & mellow…my absolute favorite kind of couple! 🙂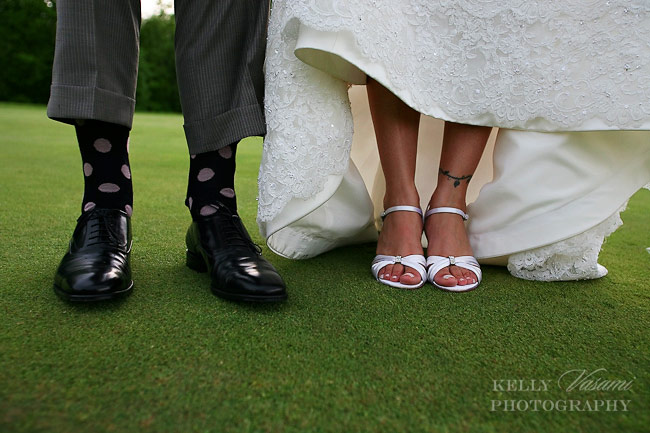 Christine has a number of beautiful tattoos adorning her body. I had taken a picture of the wasp on the peony bud earlier in the day, before I had even seen her artwork of the bee on the flowers on her back. The two are so beautiful together.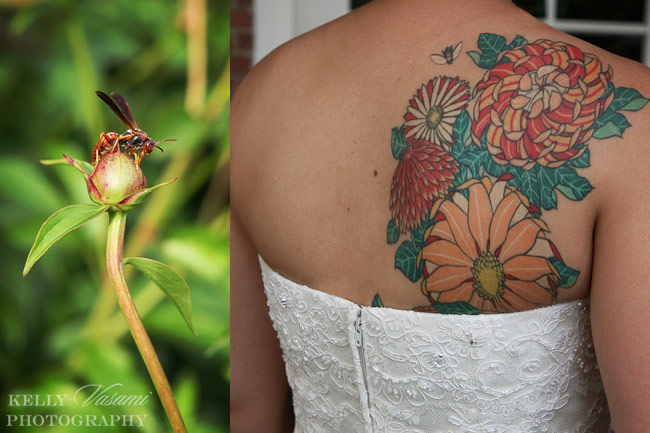 My favorite wedding band, ETA (they played at my own wedding), rocked the house, as usual. They are incredible! ETA is always professional, always keeps the party moving, and knows how to make any event a memorable one.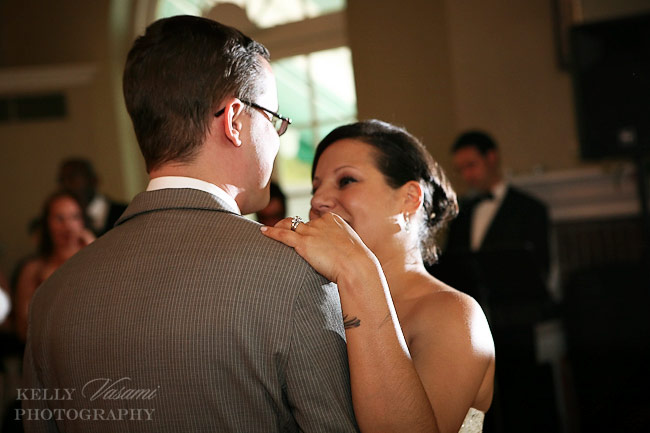 Christine had mentioned to me that it was important for her and Brendan to have some photographs of them dancing together. These turned out to be some of my favorite images from the wedding: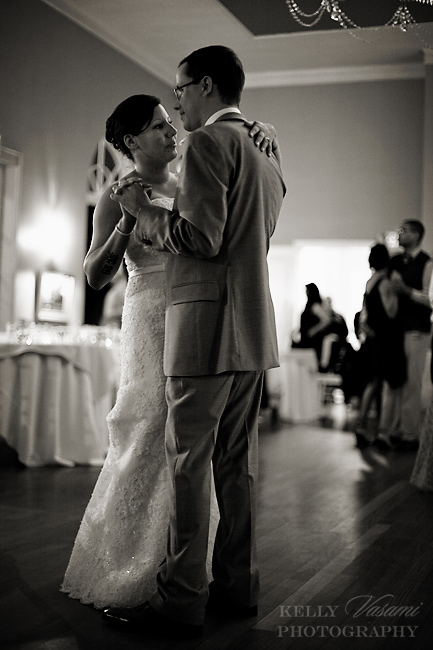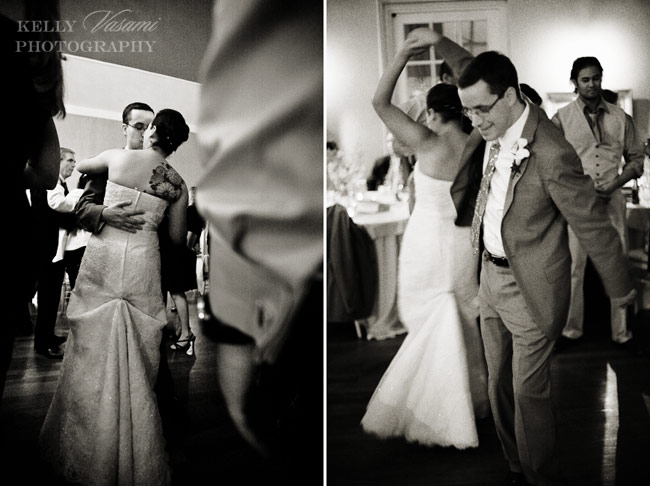 Christine's maid of honor and Brendan's best man gave beautiful and moving toasts.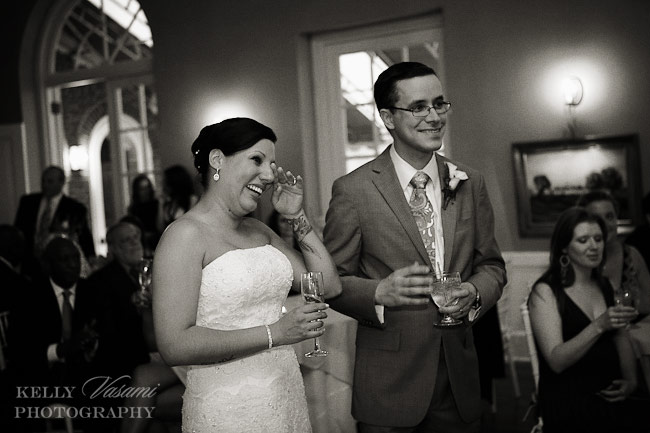 I love the lighting on this bouquet toss shot.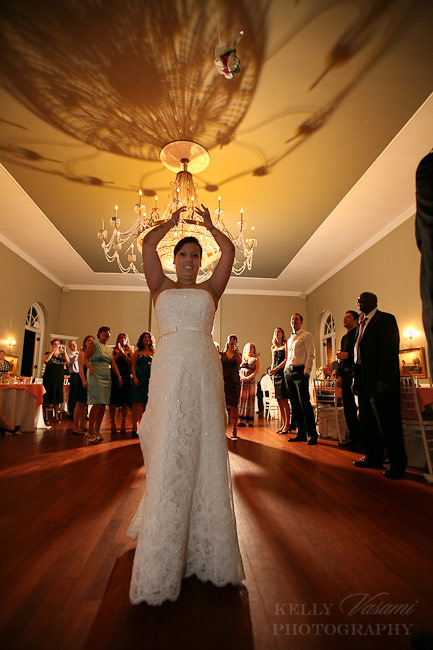 Christine dances with her dad, who was quite talented on the dance floor!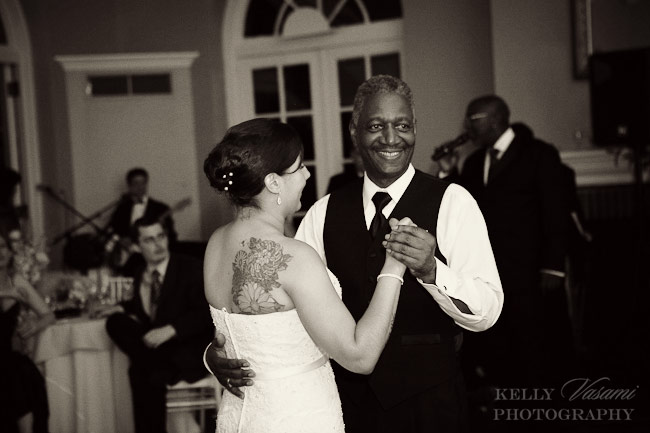 Another thing I liked so much about Highlands Country Club was the fact that there were so many places for the guests to mingle – there was the main dining room with the band playing, and then there were porches on the front and the back of the building for people to catch a bit of fresh air. There was a big lawn with a fire pit, and a separate bar in the cozy tavern off the main room as well. Christine & Brendan's wedding had such a nice, relaxed, mellow feel to it, just like the couple themselves.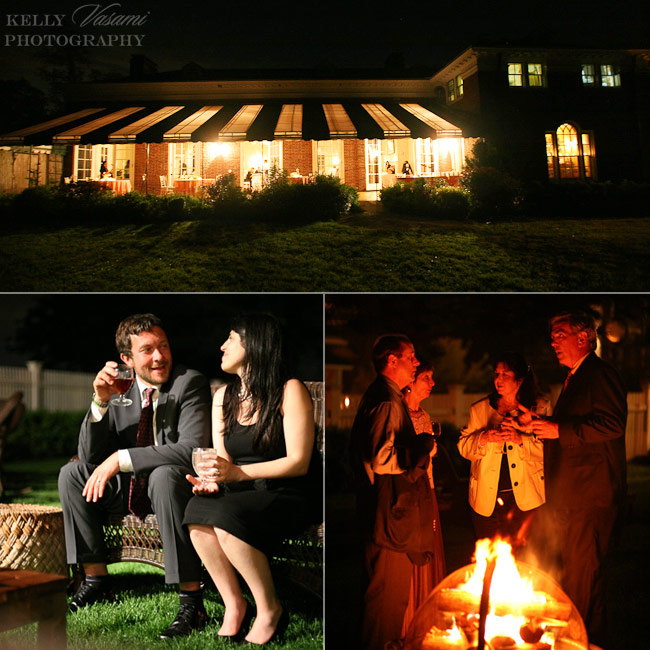 One more shot of the lawn at the Highlands Country Club. Did I mention in this gigantic post how fantastic the entire staff was? The food was delicious and the staff was so friendly. Christine and Brendan did an amazing job selecting all of the right vendors to come together and produce one of my favorite weddings ever.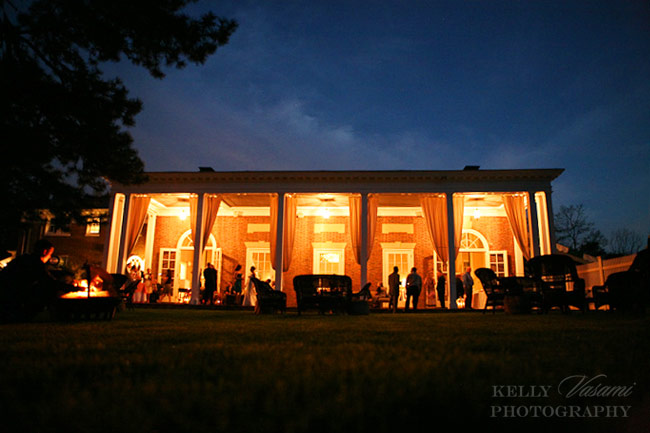 Congratulations Christine & Brendan – it was my distinct honor to be a part of your beautiful wedding day! I wish you all the luck and love in the world and can't wait to catch up with you soon. Big thanks to Ro Rappa for coming along with me to shoot this wedding – we had a blast 🙂