At one month old, sweet Lyla is just a bit older than the newborns I typically photograph (under 10 days old), but she was a perfect little angel during her newborn portrait session.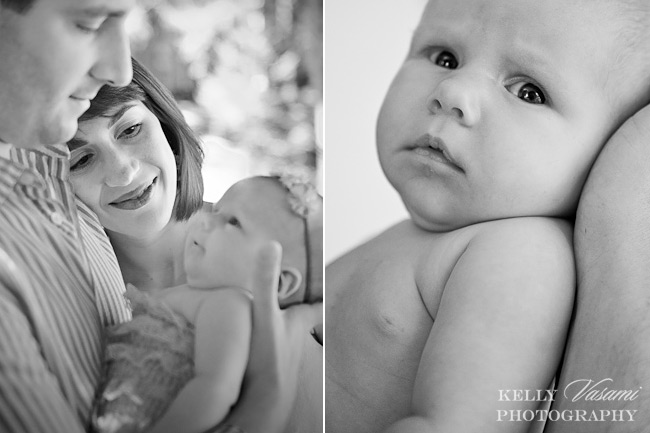 It was a fun treat to photograph some newborn portraits outdoors, this is a rarity! Lyla seemed to love laying in the basket and looking up at the leaves swaying in the summer breeze.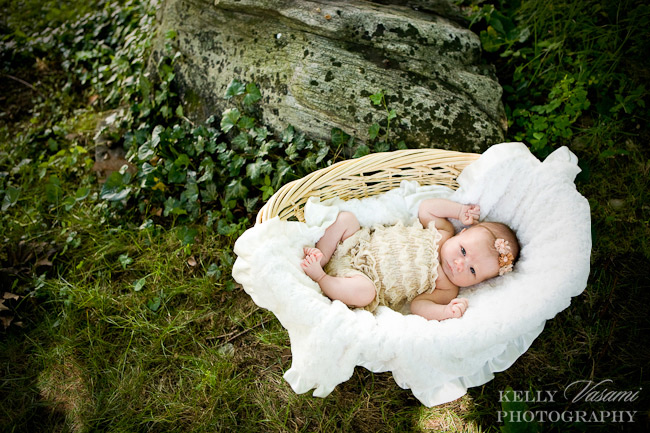 And how adorable is her headband? A fashionista at only four weeks old!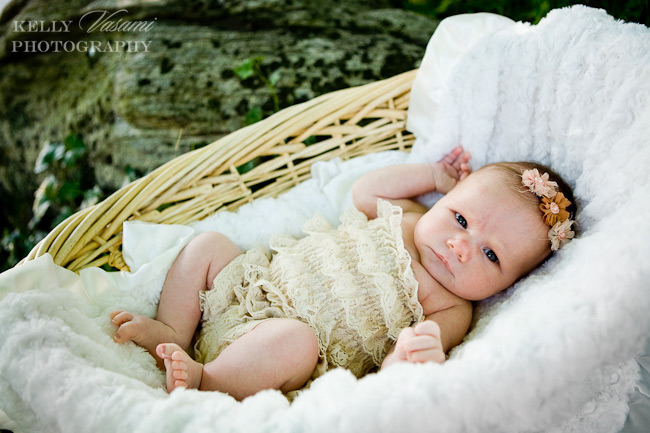 The wind in the trees put her right to sleep.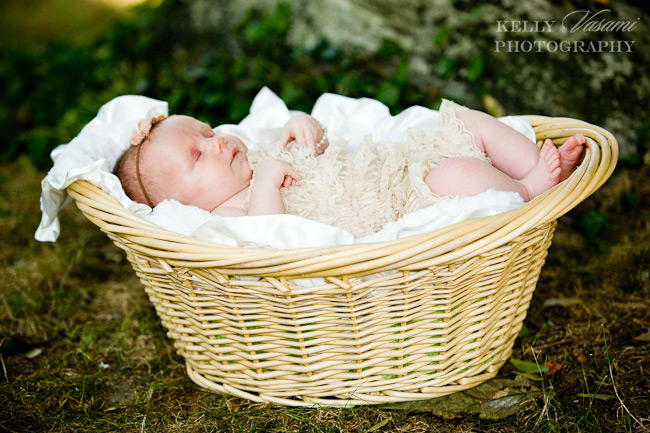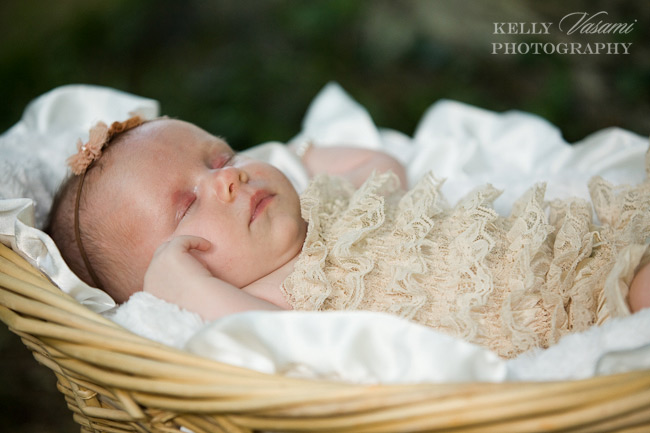 One nice benefit to scheduling the newborn session four or five weeks after baby's arrival: Lyla's mommy looked incredibly beautiful and well-rested, (any new mom knows this is quite a feat!). Lyla and her mom were such an adorable mother-daughter combo, and even dad was a willing participant in our portrait session.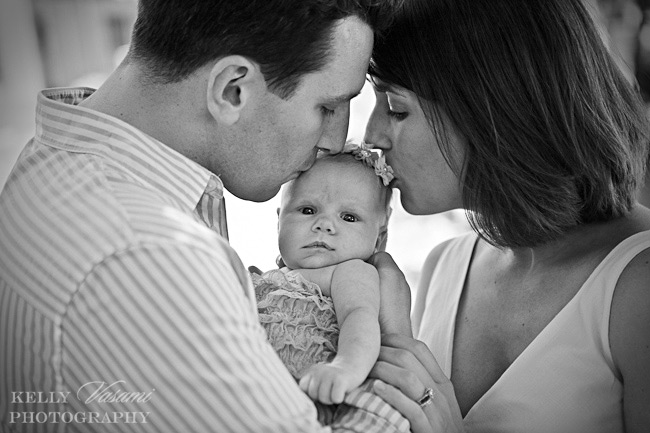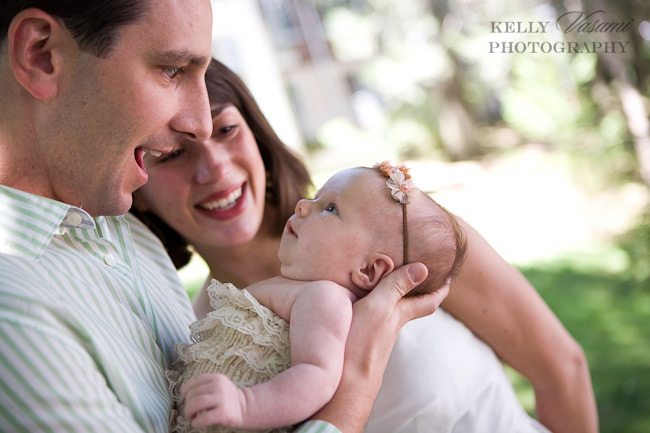 I love having pictures of mom and dad with their new bundle of joy!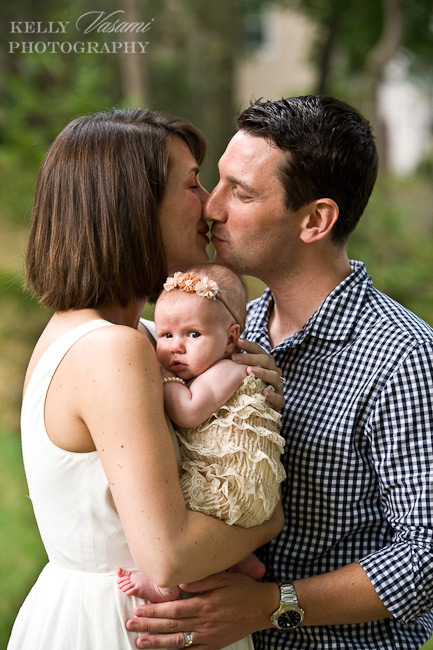 One last photo in Lyla's adorable nursery: