Laura and Dave are a fantastically fun couple. They met while working at a summer camp together, and held their summer wedding ceremony at the same location where they first met. It was a beautiful day, filled with vibrant colors, happy people, love, and so much positive energy.
The details in Laura's wedding dress were so beautiful.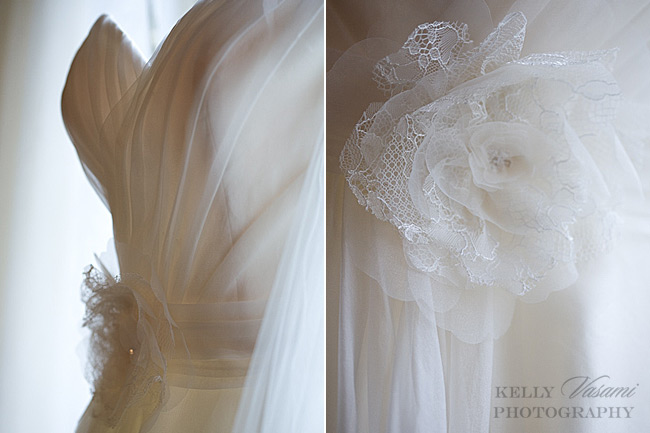 The girls help Laura get ready to walk down the aisle.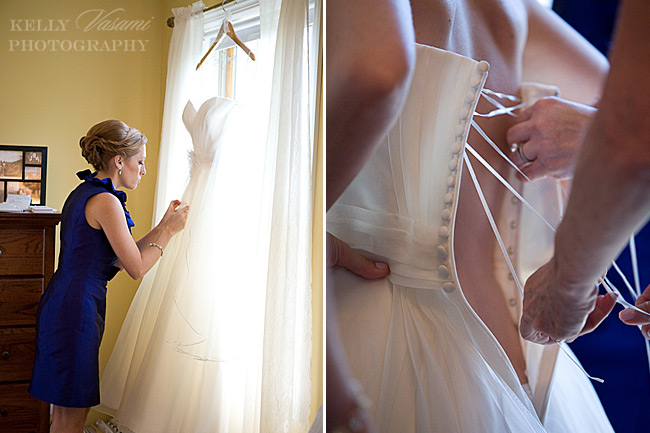 How pretty are these bridesmaid dresses?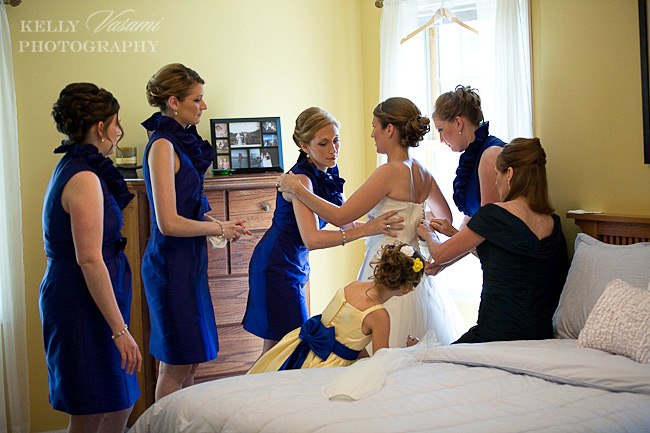 Laura is a natural beauty, even more gorgeous on her wedding day!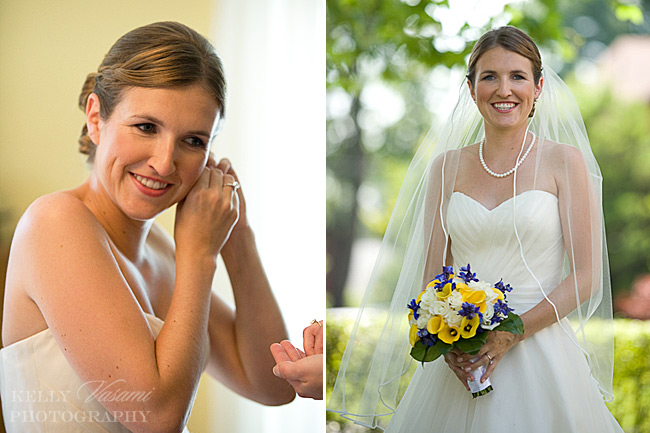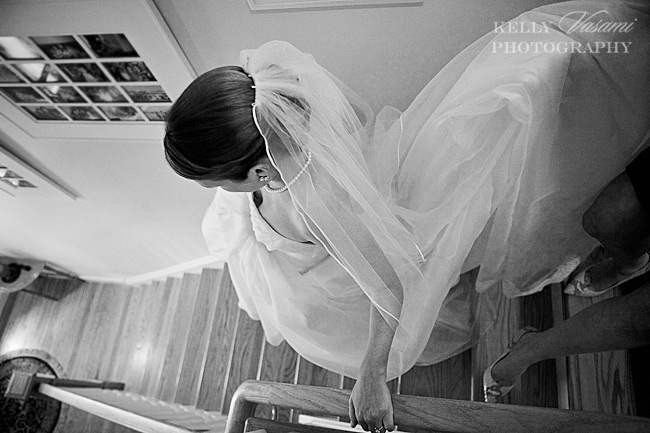 One of my favorites of the day: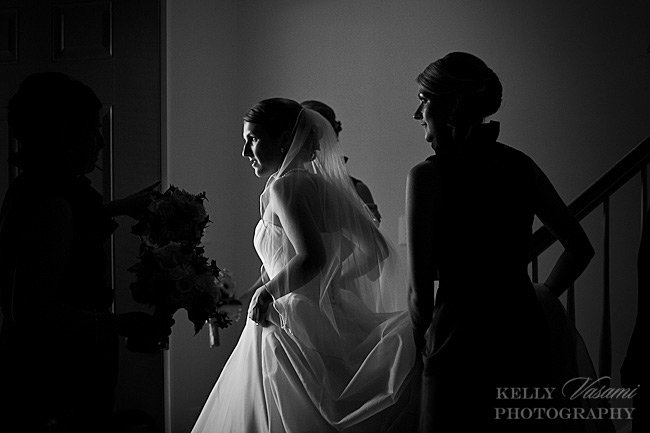 Is this a fantastic looking group of girls or what?! They were SO much fun – I was laughing the entire day!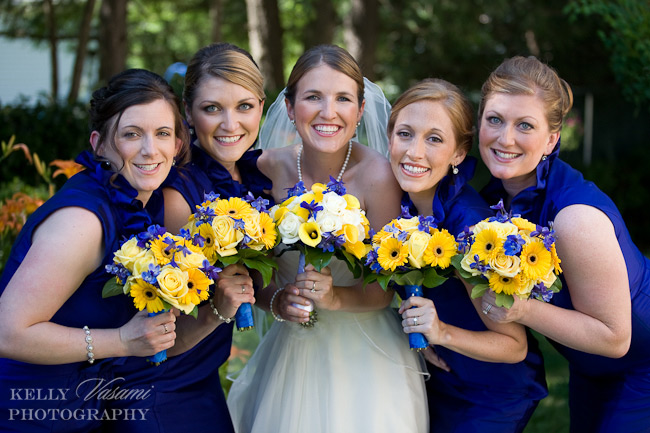 Dave watches as his bride walks down the aisle.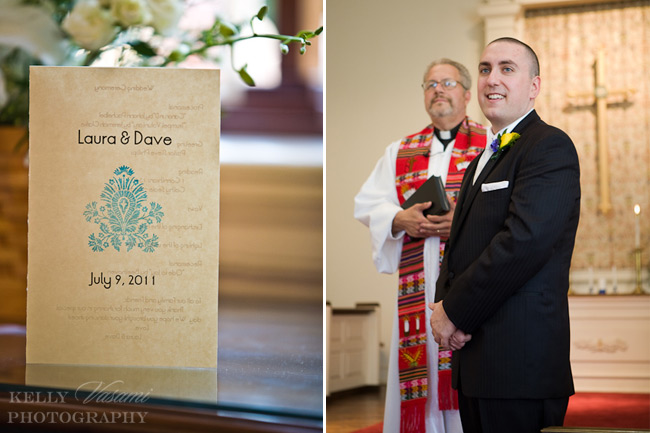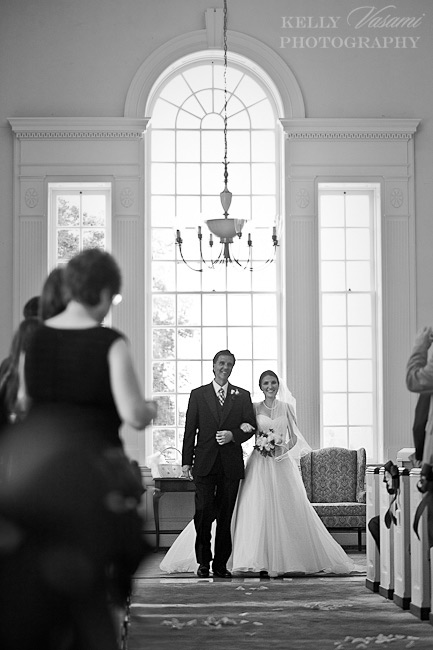 I love when a groom shows emotion as he sees his bride walking down the aisle.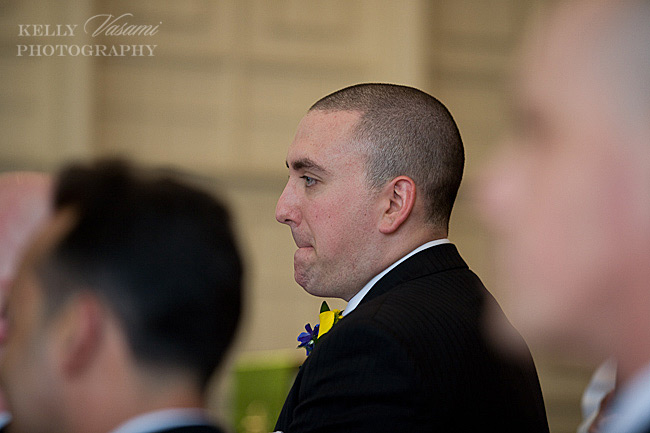 Married!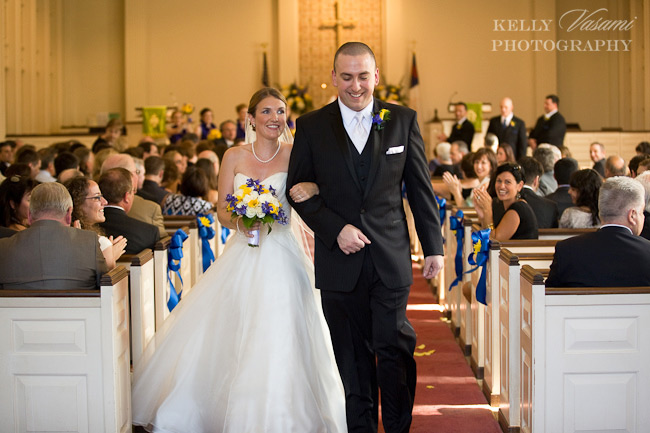 The light was so pretty as we took formals on the grounds of Brynwood Country Club in Armonk. It's a gorgeous location to hold a wedding reception in Westchester County.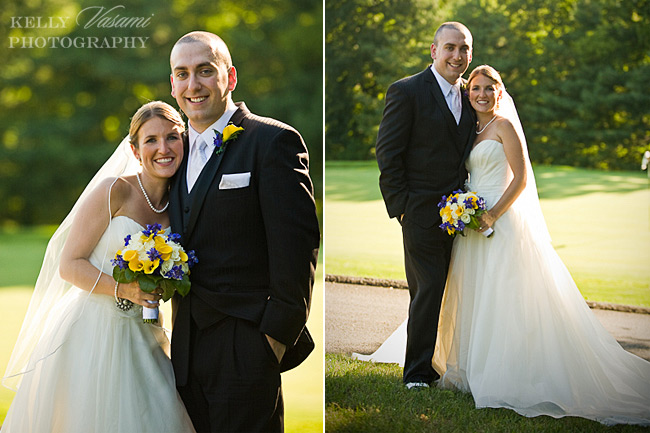 So much fun!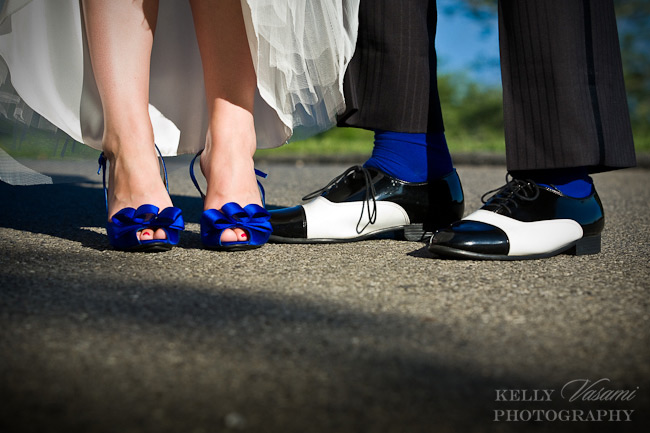 The ballroom at Brynwood Country Club is a beautiful space with lots of natural light, there is a great view of the rolling hills in the distance.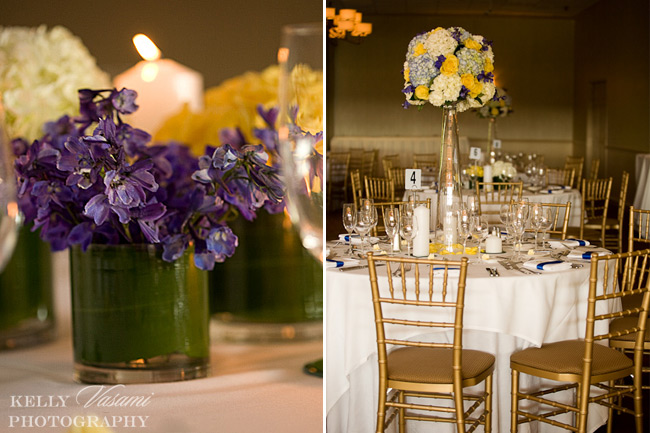 Laura and Dave shared a very sweet first dance to the song "To Make You Feel My Love" (always a favorite!)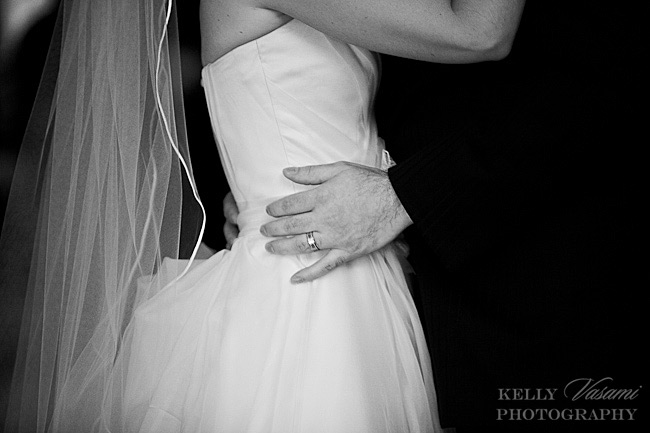 Such a sweet couple. (P.S. – I love the details in the bustled train of Laura's dress here!)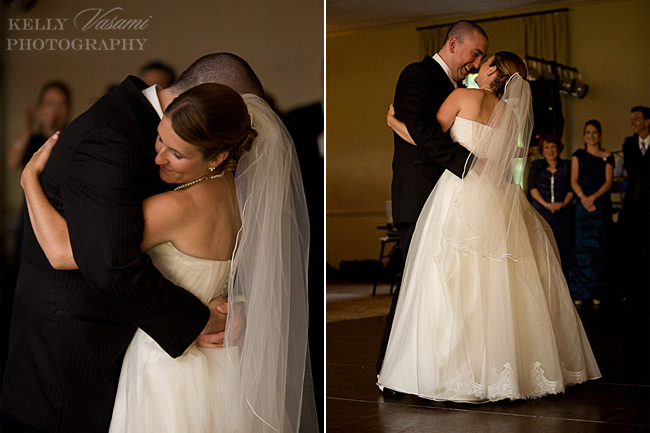 The toasts were sweet and funny, but I think it was the mention of Derek Jeter's 3000th hit that had these guys cheering loudly. That was a nice wedding gift from the Yankees to Dave and Laura.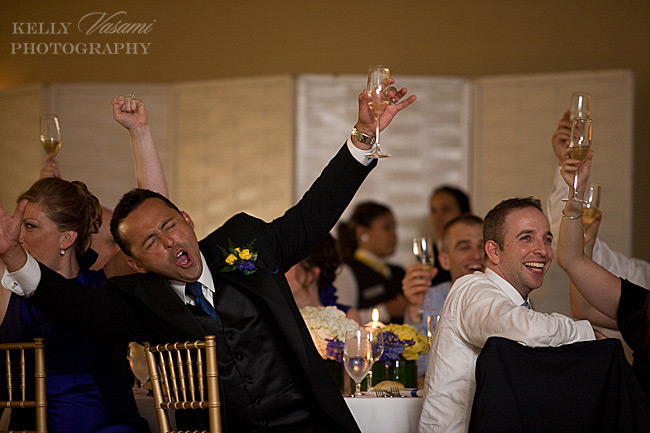 A few fun cobalt and yellow details – their cake looked amazing!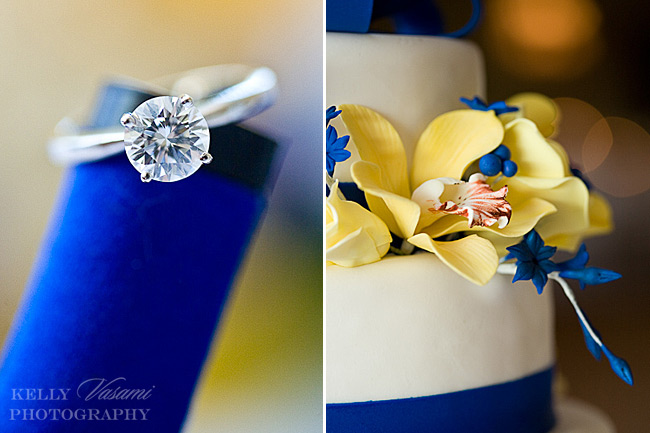 Laura and Dave had something memorable at their wedding that I have never seen anywhere else. They hired a band called The Amish Outlaws, who were fantastic! The band is comprised of former members of the Amish community who have "escaped" and now play rock and roll. The whole band is dressed in full Amish garb – blue cotton shirts, button suspenders, heavy black farming pants, straw hats – the works. And they ROCK! You absolutely have to check them out.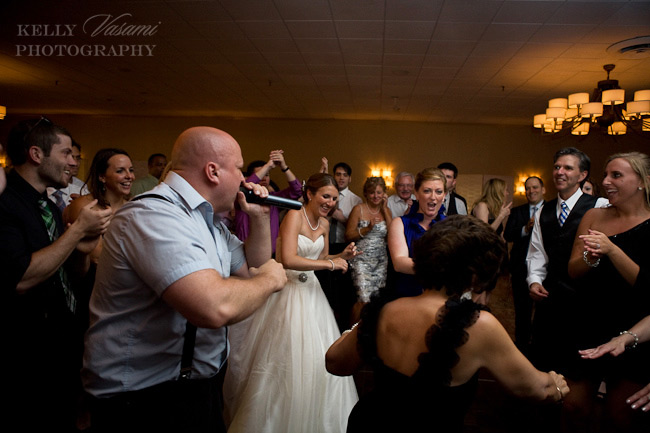 I'm pretty sure this was everyone's first time seeing an Amish man impersonating Mick Jagger. And it was impressive, let me tell you!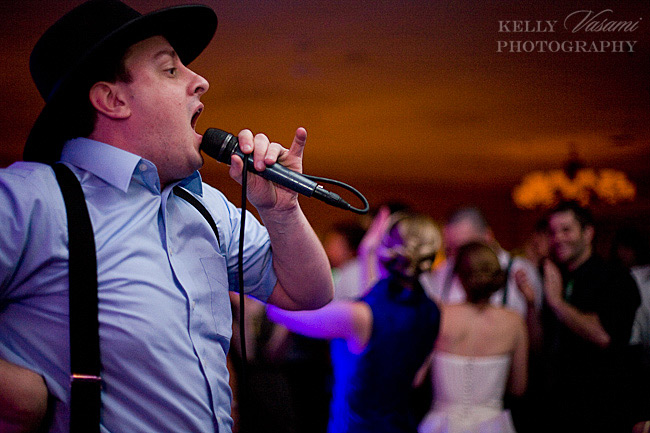 The band was really good at playing a variety of music and keeping the crowd dancing and involved. Fun crowd + fun band = amazing, unforgettable reception.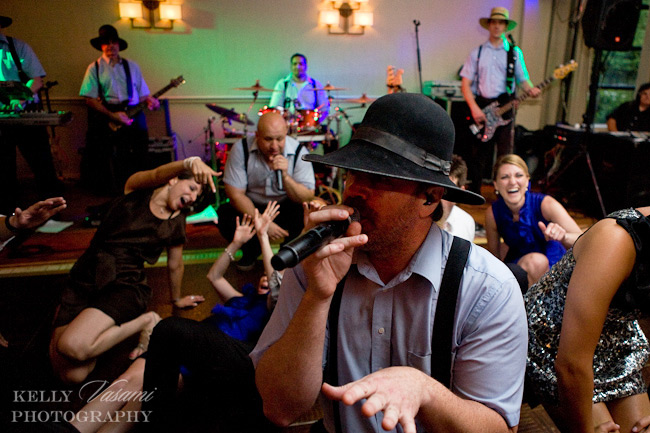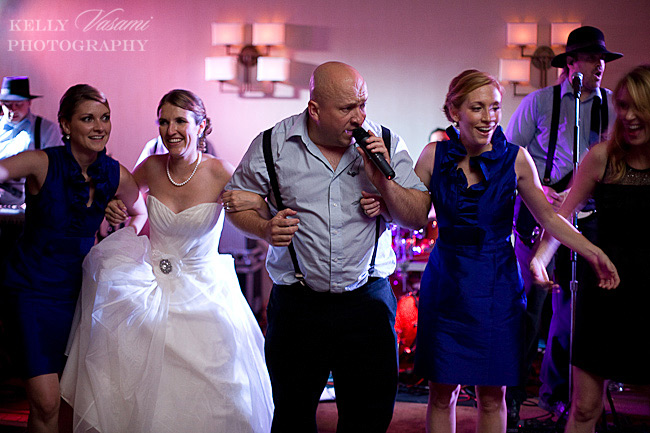 As you can see, The Amish Outlaws kept the party going until the wee hours. It was an absolute blast to be a part of Laura and Dave's fantastically fun summer wedding celebration!