Cristina & Derek's wedding was SO MUCH FUN! Now, of course, I have fun at EVERY wedding, but Cristina & Derek's wedding was just over-the-top, above-and-beyond, crazy amounts of fun!
Cristina and Derek are both really happy, positive, fun people — so it shouldn't be any surprise that their family and friends are also super happy positive fun people. Every time I went to click the shutter on my camera throughout the night, I would see Cristina's grin lighting up her entire face, or Derek's great big laughing smile. They set the record for the most number of images I have ever delivered for a wedding. My team and I captured frame after frame of funny, lively, energetic photos that I just couldn't bear to edit out, even though there were "too many" of them. So, I left them in. All 1,441 of them. (WOWSERS!) That's almost double what I normally deliver from a wedding. So, needless to say, Cristina had quite a task when it came to narrowing down for the album, but she did it (probably with that same awesome smile on her face!). Enjoy a sampling of some of the favorites.
Cristina's beautiful bridal gown; and the adorable unofficial ring bearer, Guinness: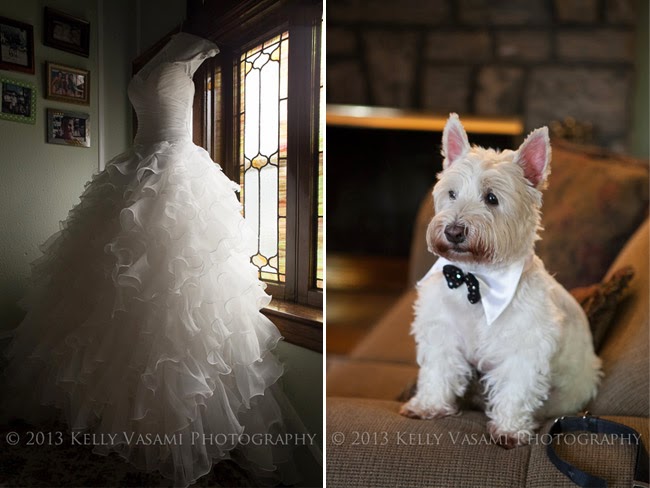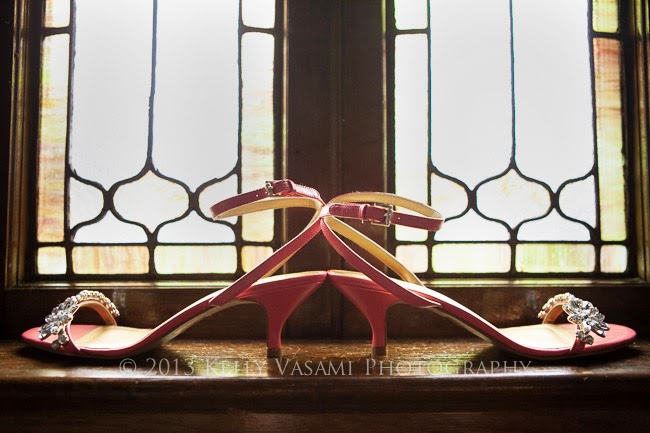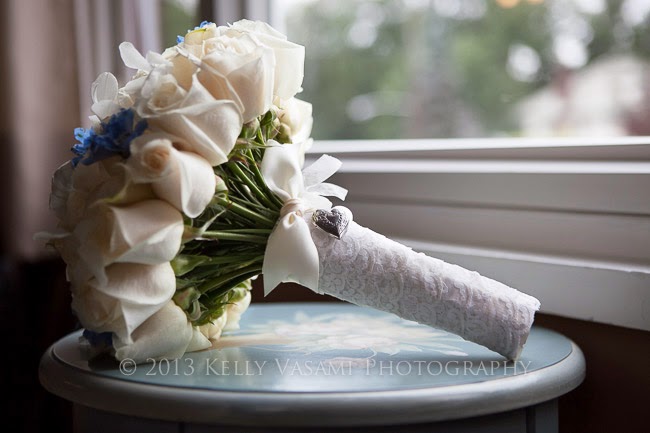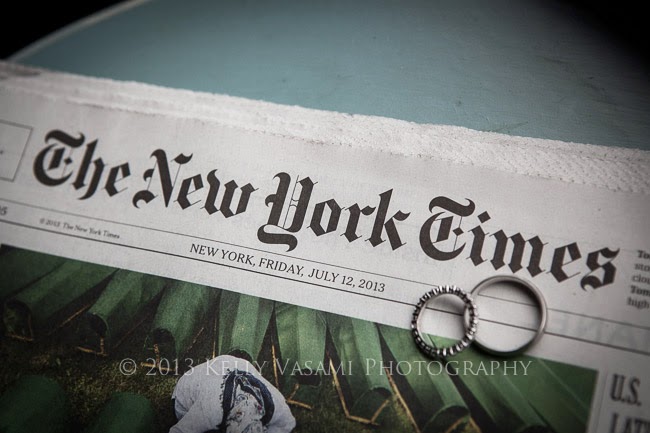 The super-talented Amanda from Salon Posh was on hand to help all the girls look even more gorgeous: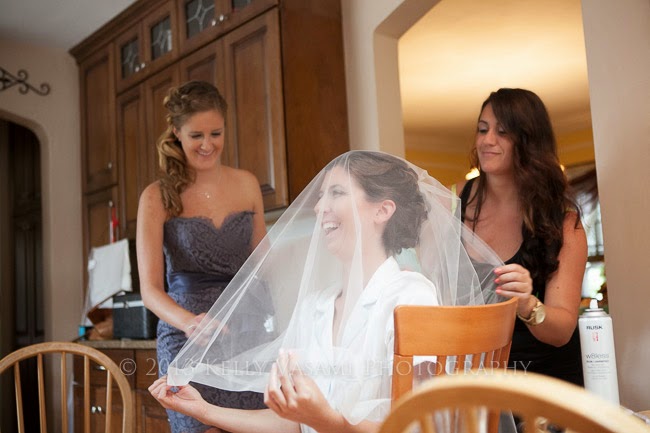 A fun toast to start off the day. These girls are the best!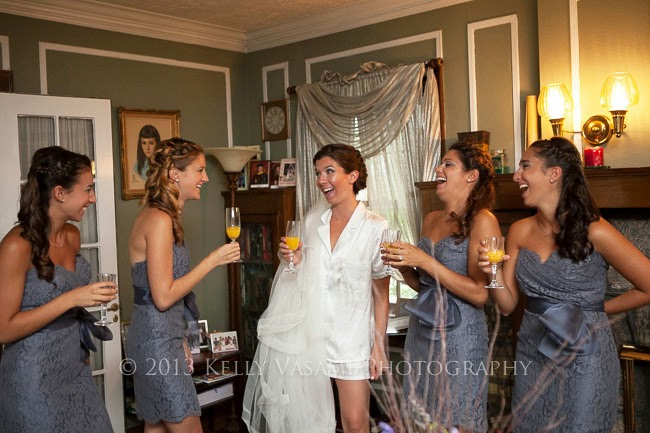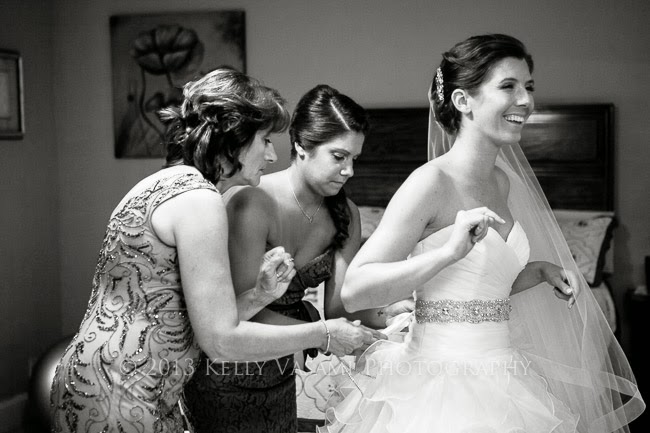 Cristina with her sweet parents:
The ceremony was held at Church of the Holy Family in New Rochelle. Derek looks so excited to see his bride coming down the aisle!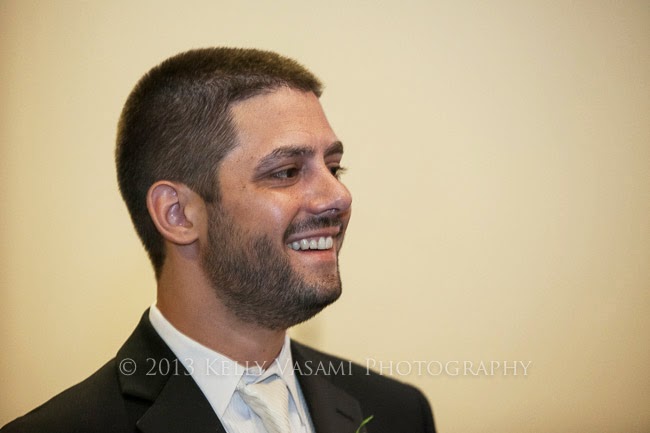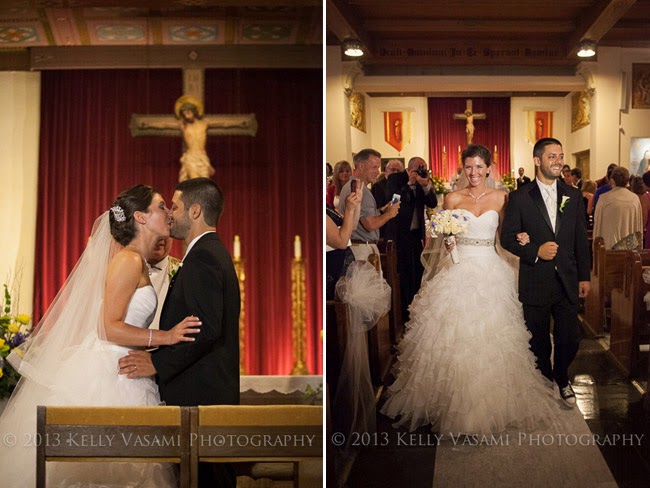 The guests and bridal party released butterflies as Cristina and Derek exited the ceremony.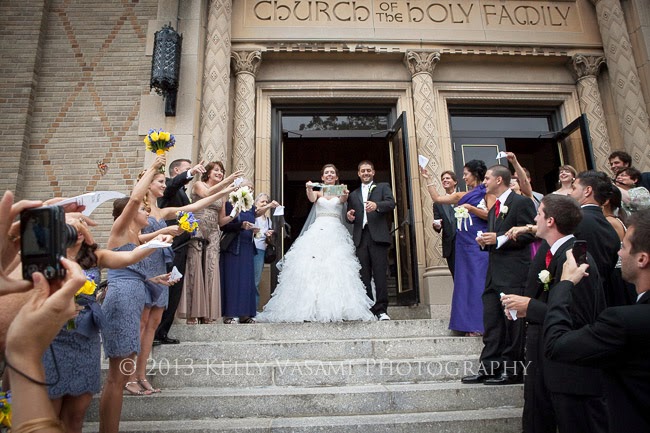 This next image cracks me up more than maybe any other image ever. Some of the butterflies were a bit hesitant to take off. This is Cristina's brother attempting to toss the butterfly up in the air, but the thing just dropped like a lead balloon. The look on his face, and Derek's brother-in-law's face, as the butterfly refused to fly is just hilarious!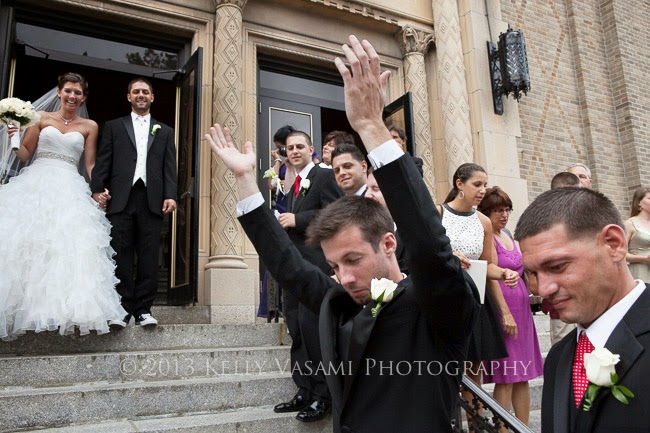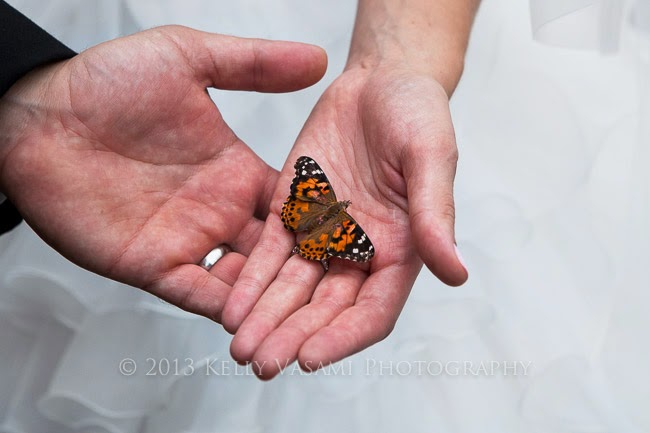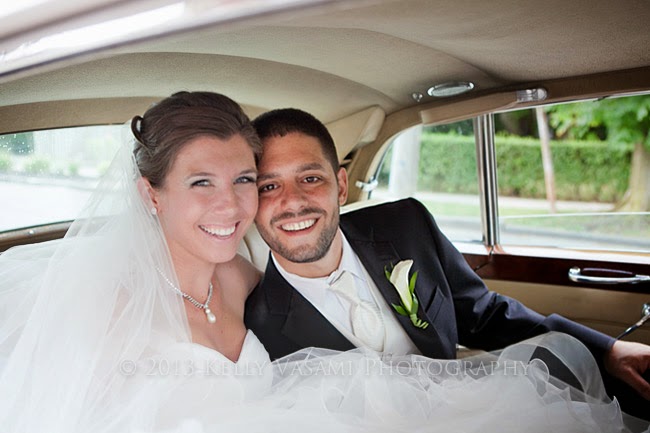 After the ceremony, we headed down to the beach in New Rochelle to get some bridal party and couple portraits. It was a lot of fun (as you can see), and even a few little drops of rain couldn't stop this party.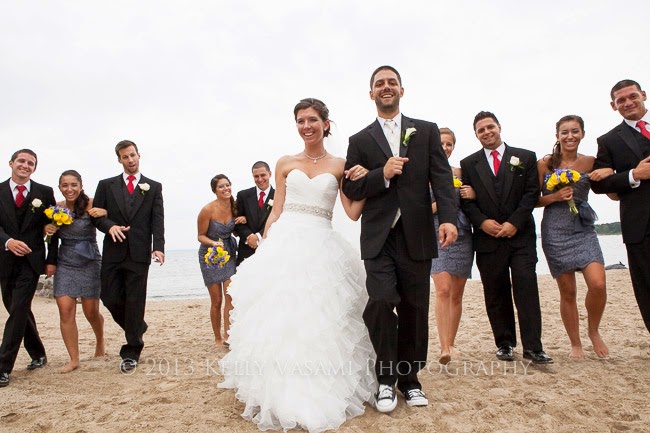 Too much fun. I loved these guys!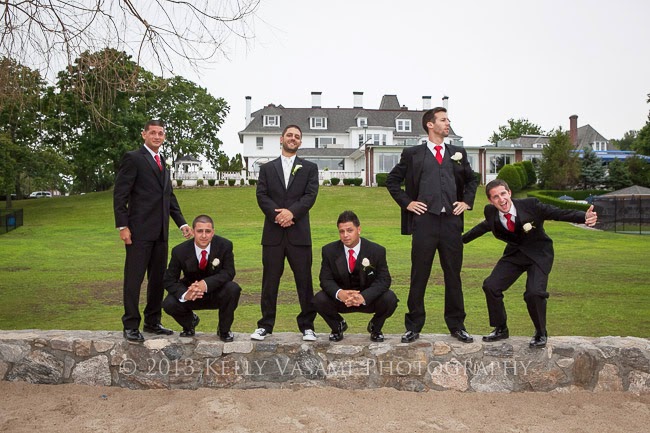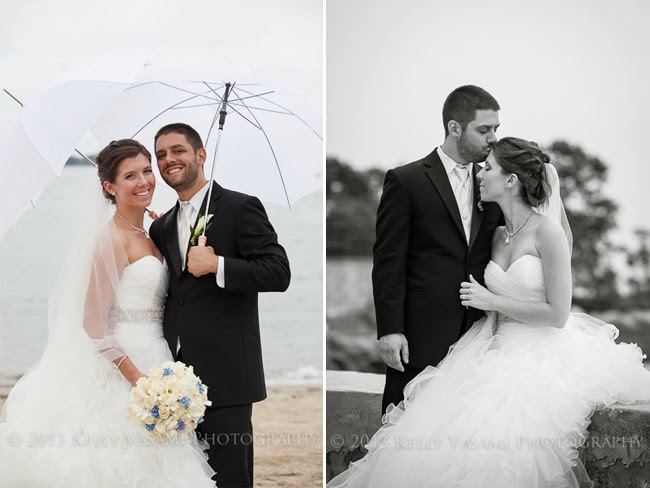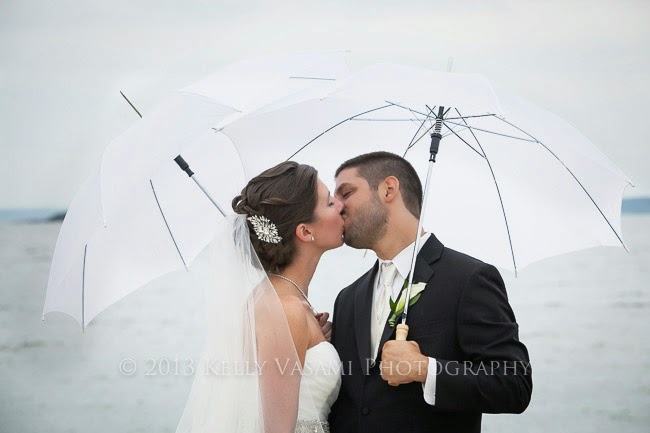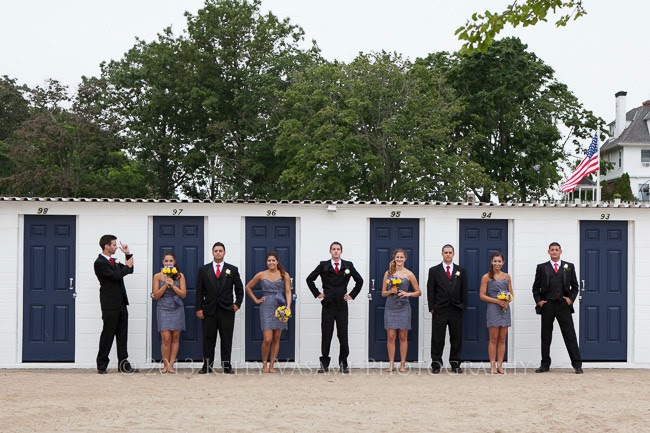 Next, we headed to the beautiful and scenic Mamaroneck Beach and Yacht Club for the cocktail hour and reception.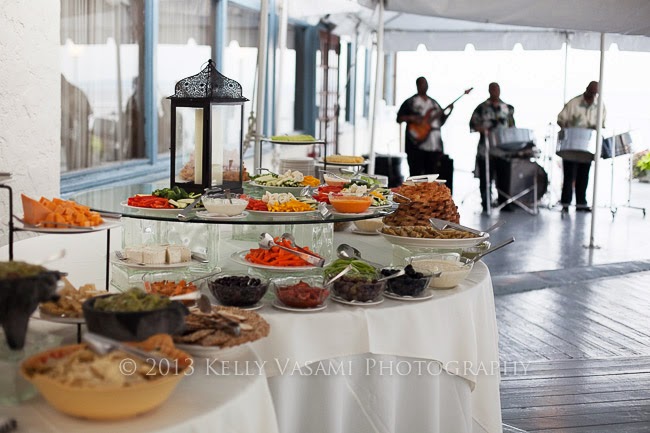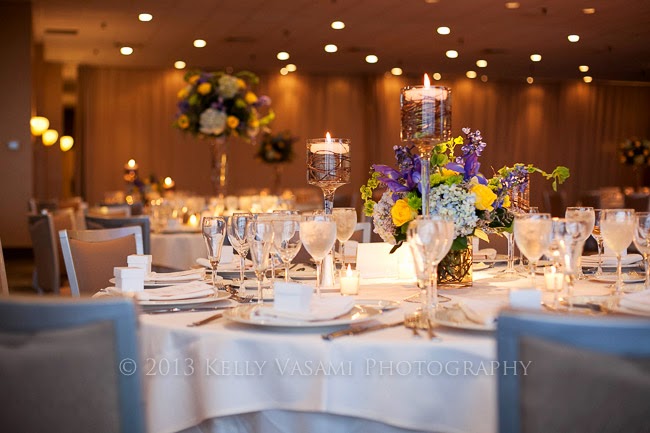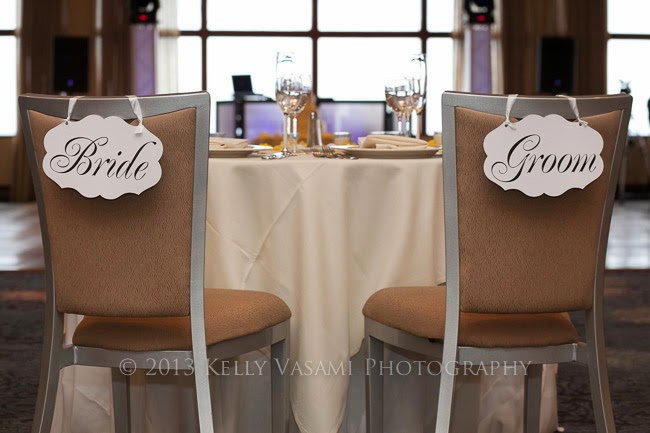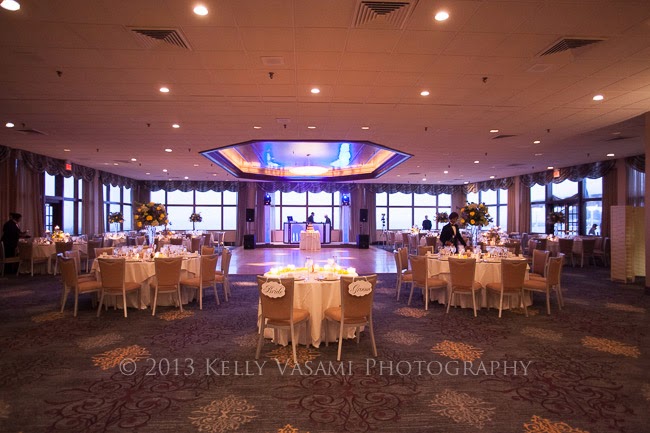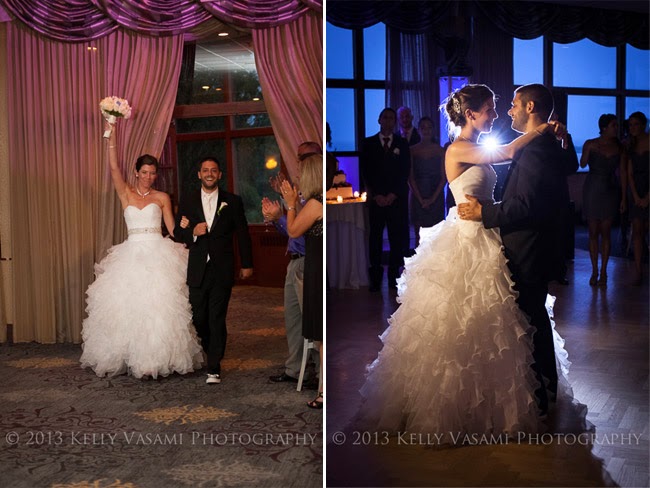 Derek's wonderful mom and dad: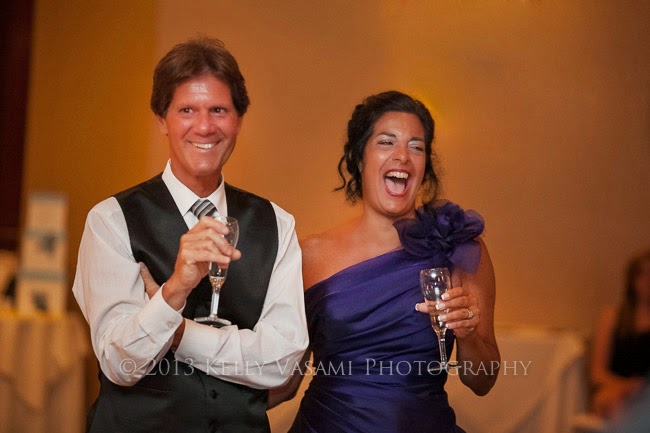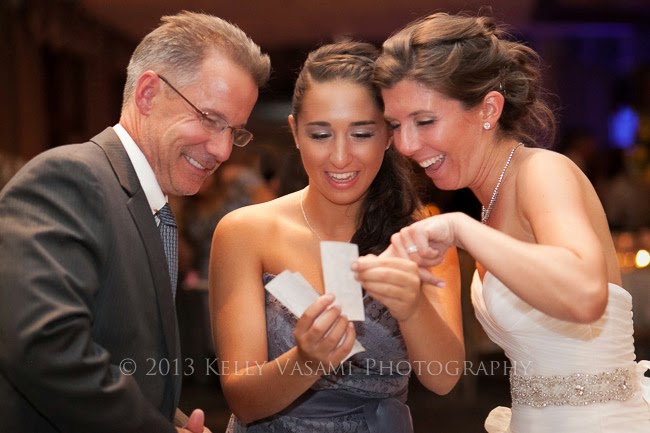 The dance floor was PACKED the entire night, beginning to end. It was awesome!!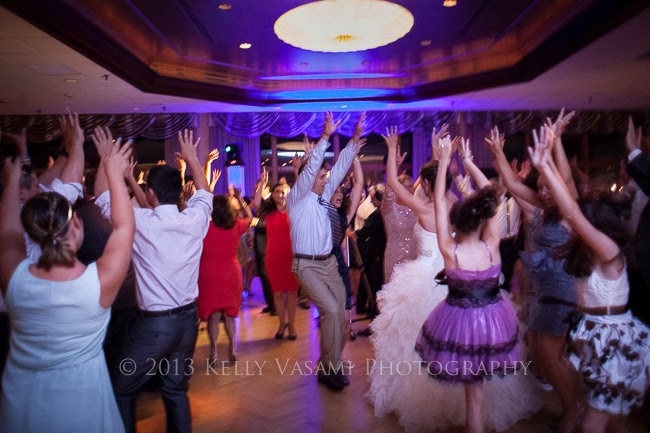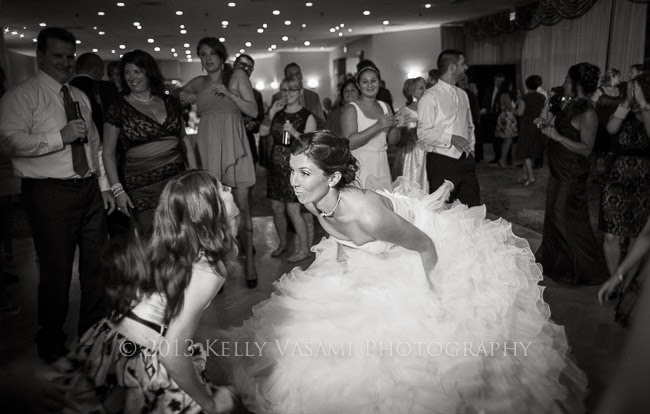 Cristina dances with her dad: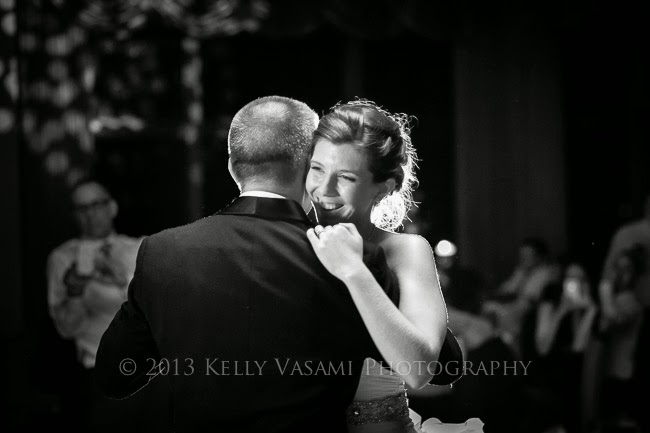 Derek dancing with his mom: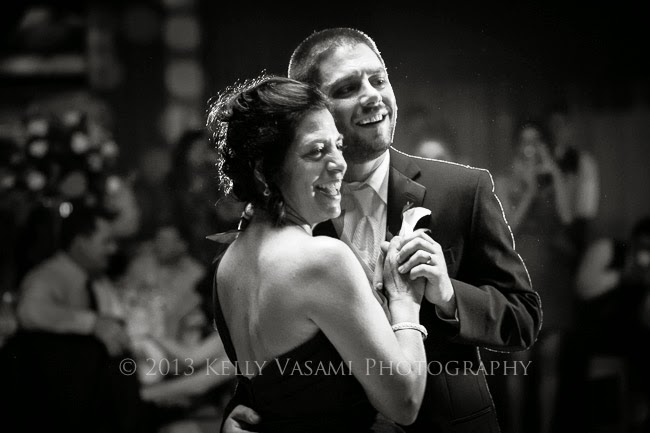 Cristina & Derek – what can I say? You guys were awesome and your wedding was an absolute BLAST!! I wish we could do it all over again every weekend!