Dale and Andrew are a fun, sweet, chic couple who have fun, sweet, chic friends and family. It was so great getting to know Dale and Andrew over the past few months as we chatted about the details of their wedding day and spent a Saturday evening together shooting their engagement session in Central Park.
The ceremony and reception took place at the Fountainhead in New Rochelle, and I always enjoy shooting a wedding there. The staff is top-notch, the food is amazing, and the venue is beautiful. It also helps that I live only 2 miles away 😉
I met up with Dale bright and early at the Stamford Marriott, where she and her incredibly sweet bridesmaids helped to get her ready. The beautiful sunlight was spilling into Dale's room.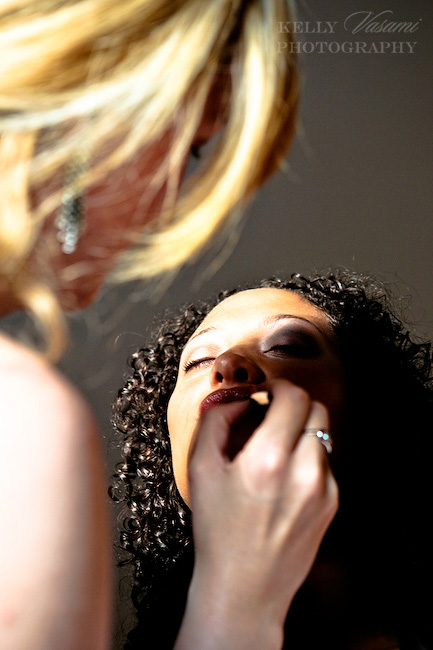 One of my favorite shoe pics ever!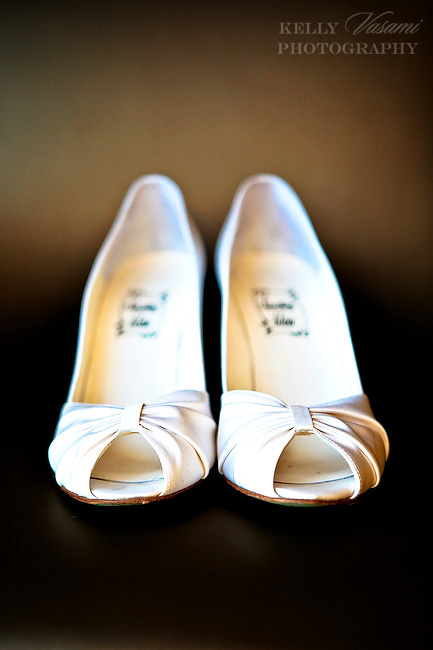 Dale, looking amazingly beautiful in her gorgeous wedding gown.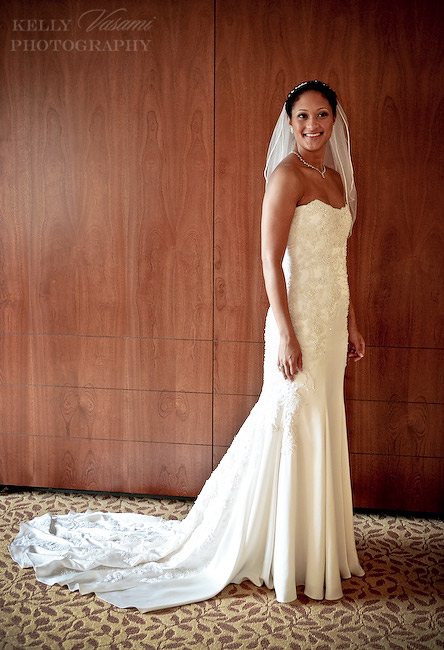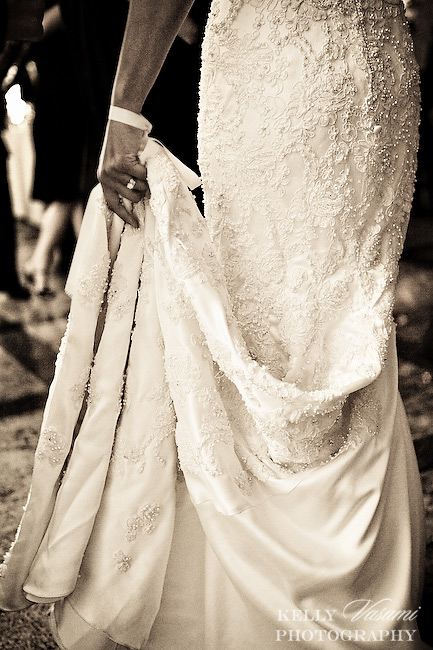 As we were about to go downstairs for Dale and Andrew to catch a first glimpse of each other on their wedding day, Dale shared a toast with bridesmaid Janette and maid of honor Rachel.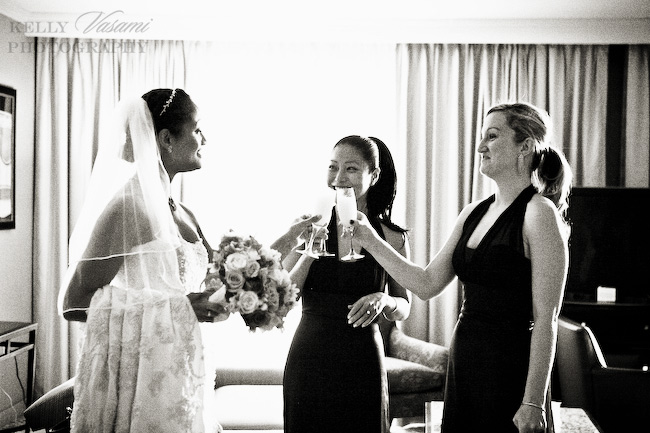 My fabulous second shooter, Sherri Jackson, was waiting downstairs with Andrew as I followed Dale into the pavilion.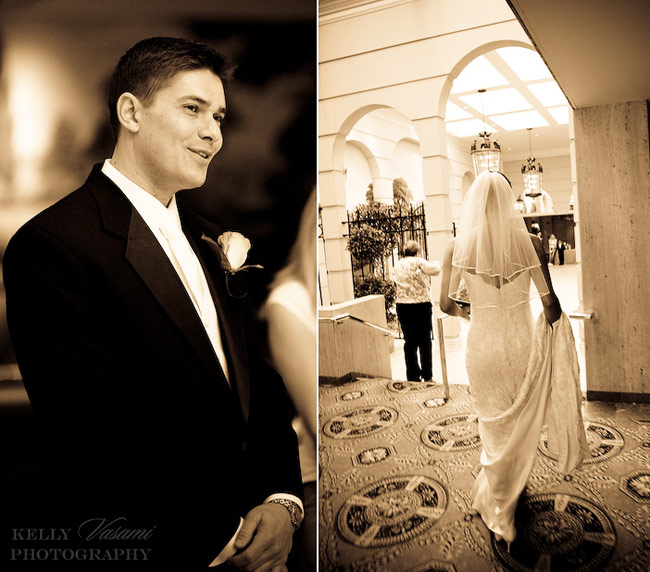 Then we headed over to the Fountainhead, where they held their ceremony in the bright and sunny chapel.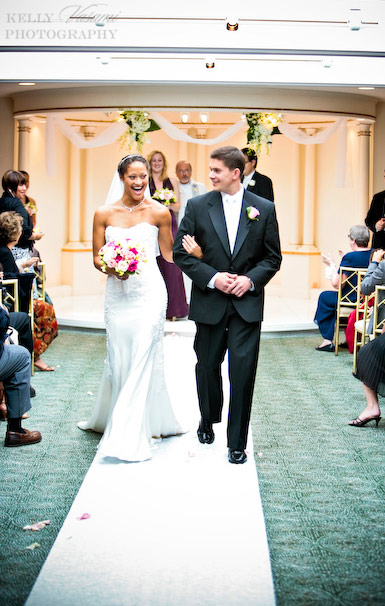 The flowers, done by Arcadia in Mamaroneck, were simply beautiful.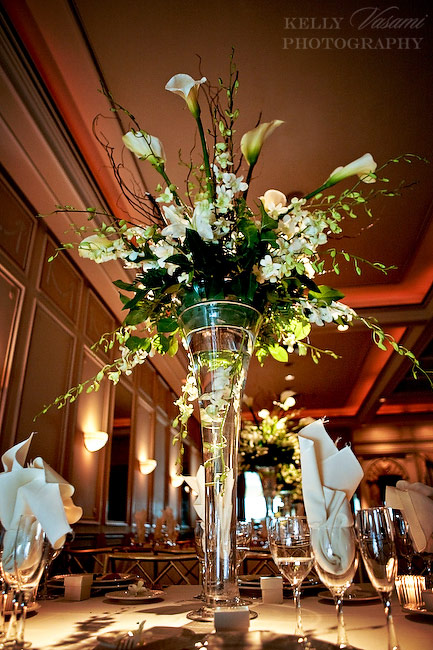 The lights on the back wall of the Fountainhead subtly change color and alter the mood of the room, as you can tell in the following cake pictures.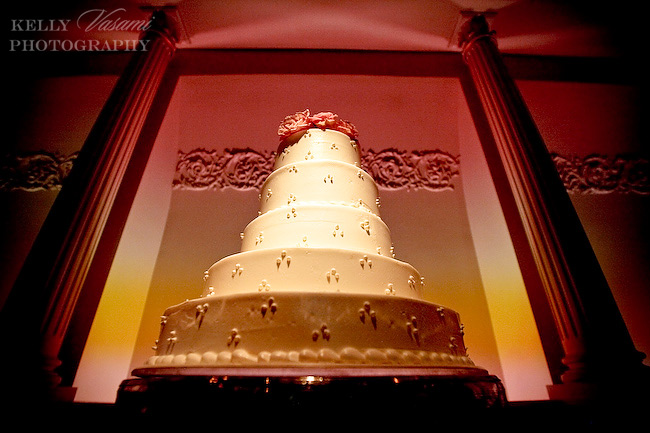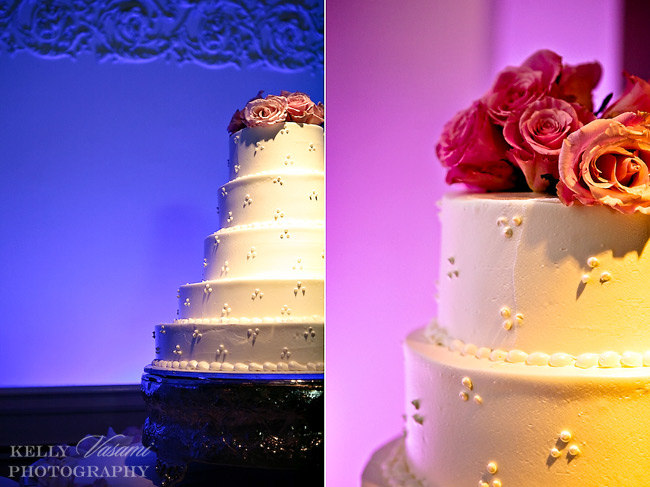 Dale had her three gorgeous nieces participate in the wedding party. Here is her youngest niece, the flowergirl, with the ringbearer. They were too cute for words! Andrew's father, who is quite the photographer himself, can be seen in the background (between the flowergirl and ringbearer) with his Nikon. Andrew's mom provided the flash here – I am always happy when another flash goes off at the same time I'm shooting – it adds a cool dimension to my image!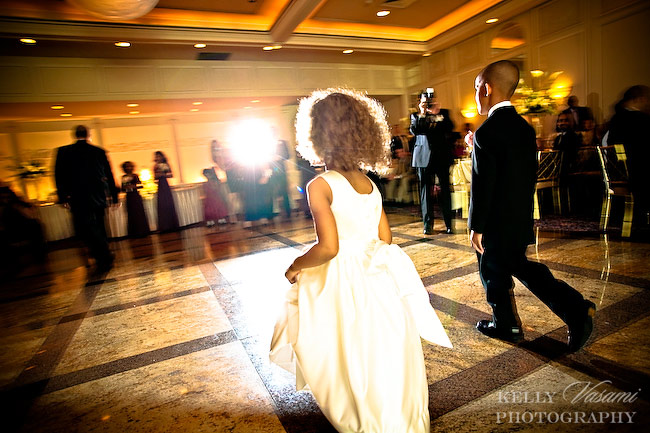 And the happy couple is introduced!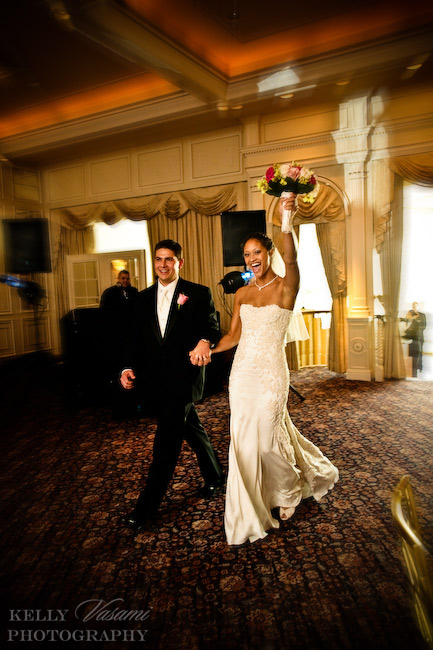 We snuck outside to soak up the sunlight and it was worth it! What beautiful early October weather we had!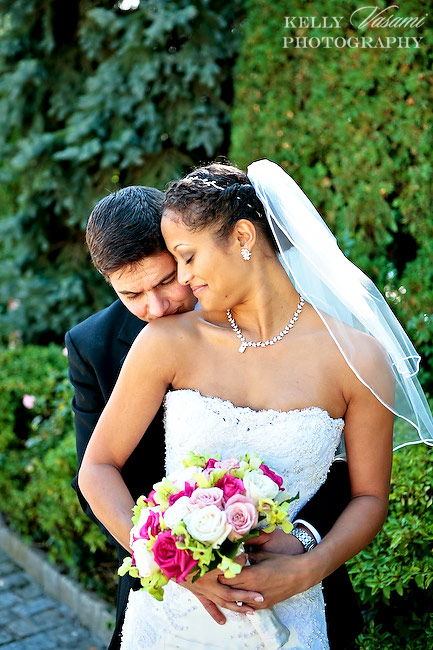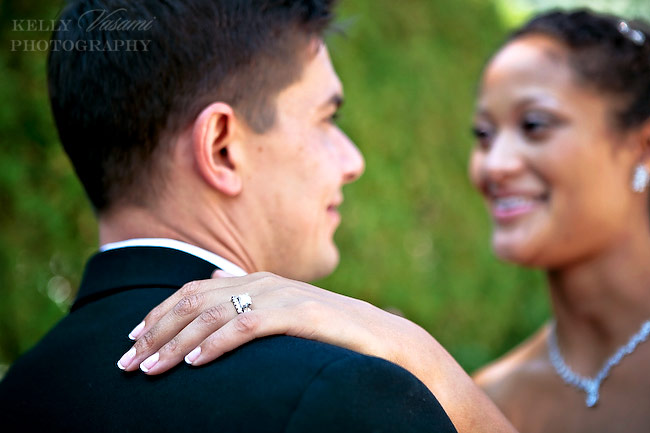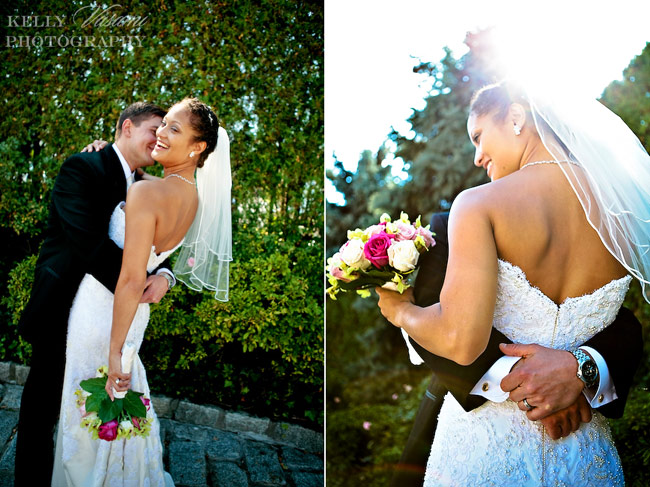 Back inside, Dale and Andrew share a dance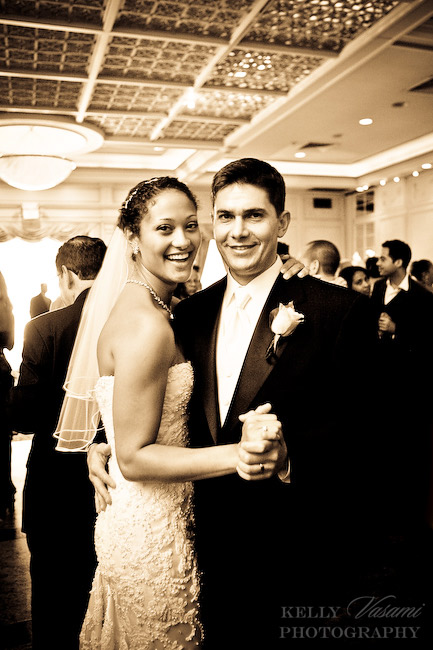 The reception ended with an amazing Venetian Hour. I have never seen so many incredible desserts in one room.