Prior to Thanksgiving, I got together with this great family to photograph portraits of their boys and their dogs for their Christmas cards. It was one of the more challenging sessions I have had this year (and also one of the most fun!) because of the unpredictable nature of photographing man's best friend…or, four of them 😉
We had originally planned to shoot outside, but the weather was below freezing and I didn't want to subject these cuties to such harsh conditions. We made do inside their gorgeous home and got some great shots. Thanks "W" Family, and I hope to see you all again soon!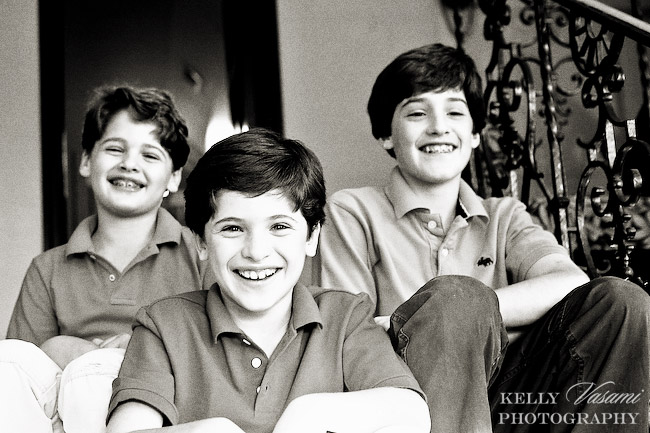 This is the one they chose to use (in color) for their Christmas cards – they looked great!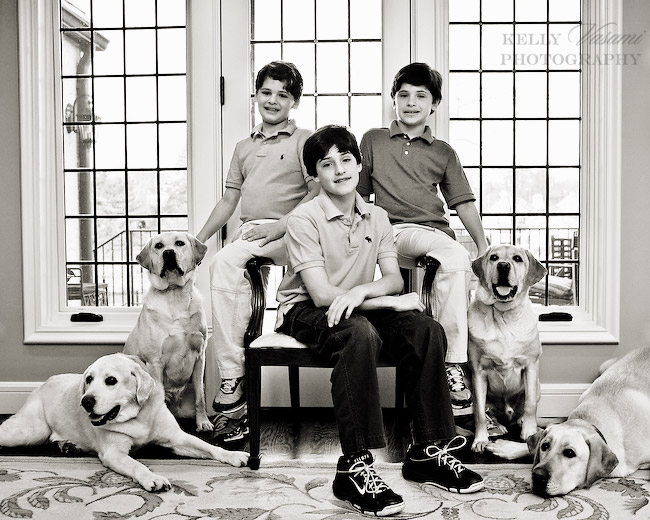 Yellow labs are the best!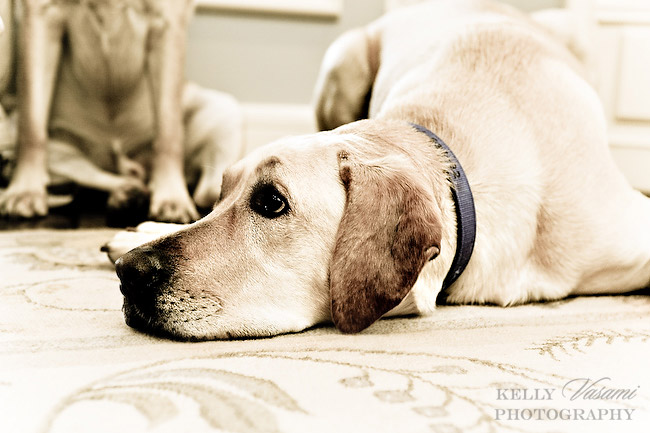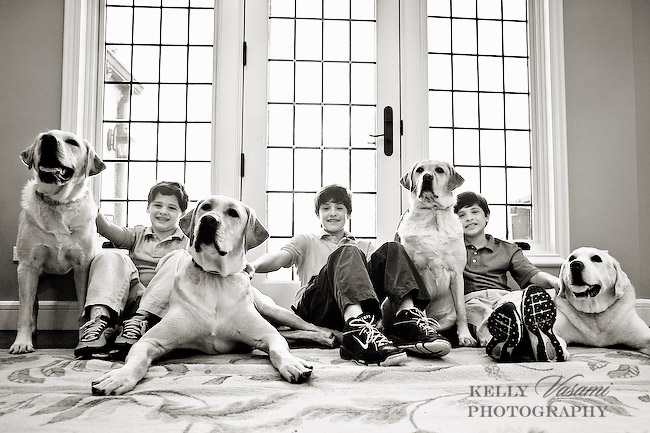 I managed to get John, Steve & Chris to genuinely laugh at my bad jokes 😉 – this is my favorite photograph of the session.