It seems I have fallen behind in my blogging responsibilities during the holiday hustle-and-bustle! I have two wonderful weddings I need to share with my blog readers, as well as a handful of adorable family portrait sessions. I hope the visual loveliness will help excuse my lack of blogging content lately.
Without further ado, I present to you Julie and Rick's fantastic and charming Chester County wedding which took place back in October, when the weather was warmer and the trees were aglow with their beautiful multi-hued leaves. You may recall Julie and Rick from their engagement photo session last spring, which also took place on this lovely Pennsylvania horse farm.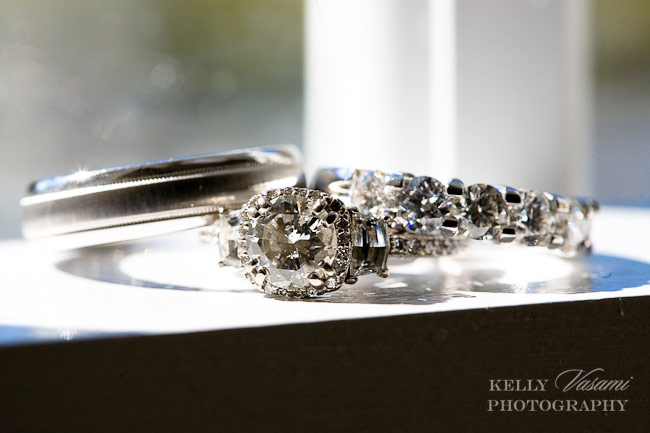 Julie's sister-in-law Chrissy (a dear friend of mine who just had a gorgeous baby girl!) had this made for Julie and Rick – it was so unique and I had never seen one of these hangers before!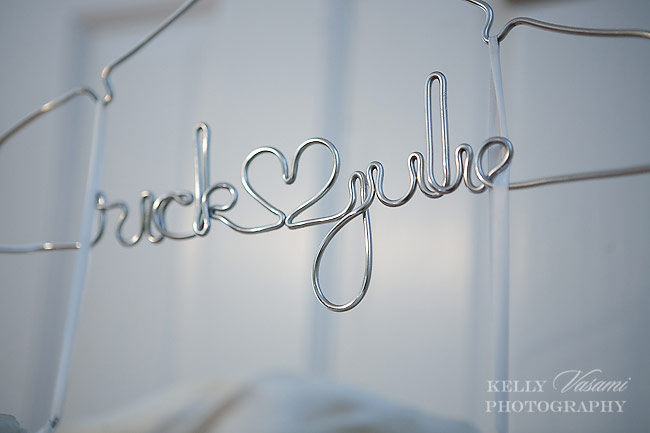 Julie's dress had beautiful details, including her late father's initials embroidered on the bow of the dress. Julie's father had helped her pick out the dress, and the bow was his favorite part. I love how Julie honored him in such a personal way.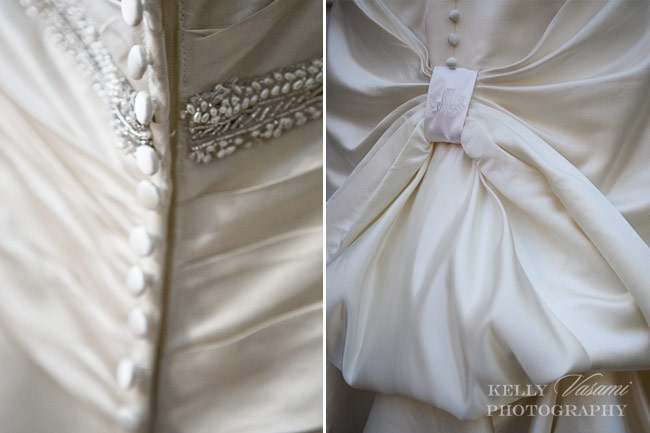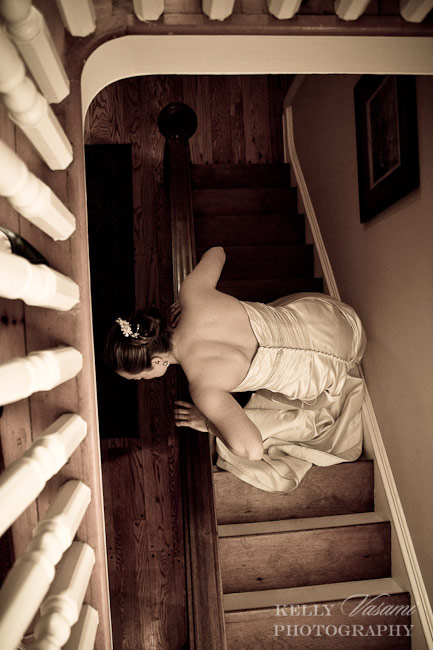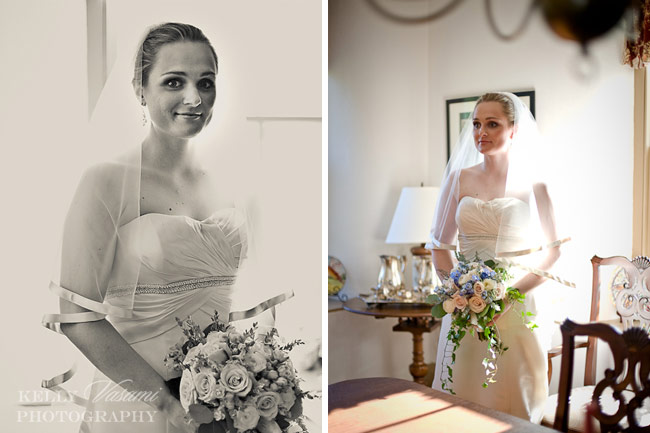 Julie is one of the most beautiful brides I have ever photographed. Her brother Jeremy (one of my husband's best friends) jokingly told her something along the lines of, "You don't look too bad." Gotta love big brothers. He made up for it by giving one of the most heartwarming toasts I have ever had the pleasure of hearing.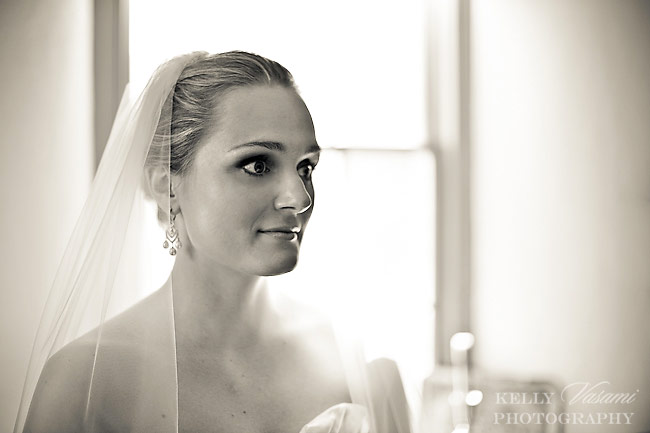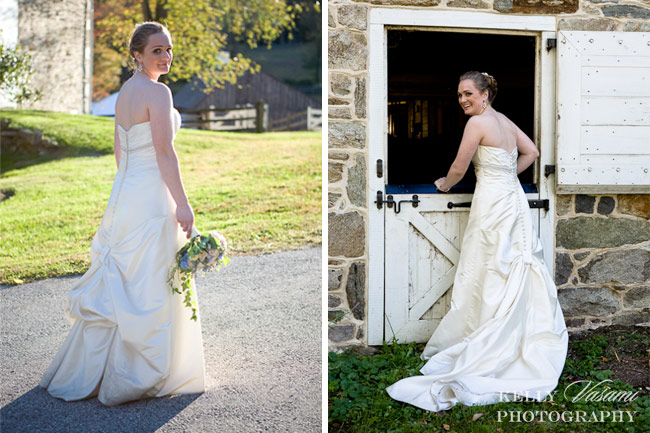 Julie's horse Beau is a huge part of her life. Julie and Rick also have two very special dogs, who were also present for the ceremony and made a cameo appearance at the reception.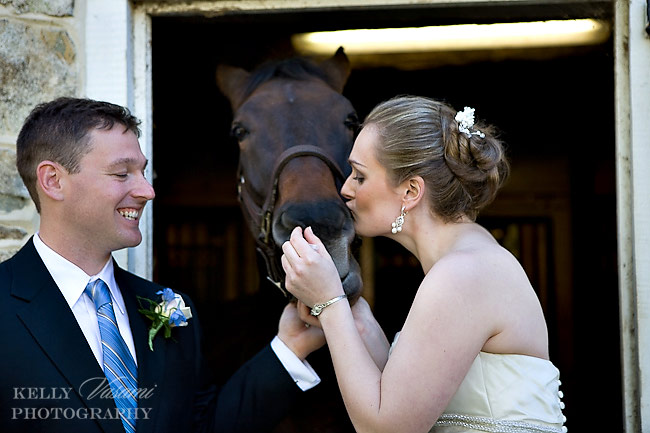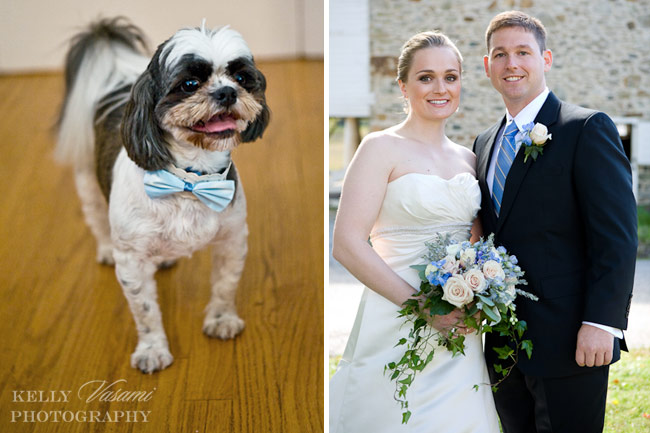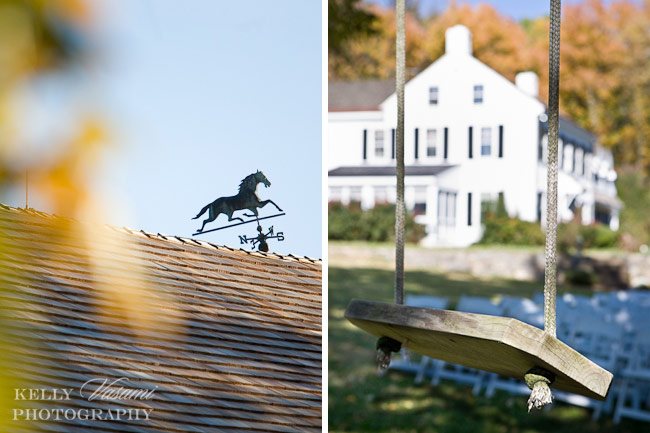 The ceremony took place on the large front lawn, with the gorgeous stone barn as a back drop.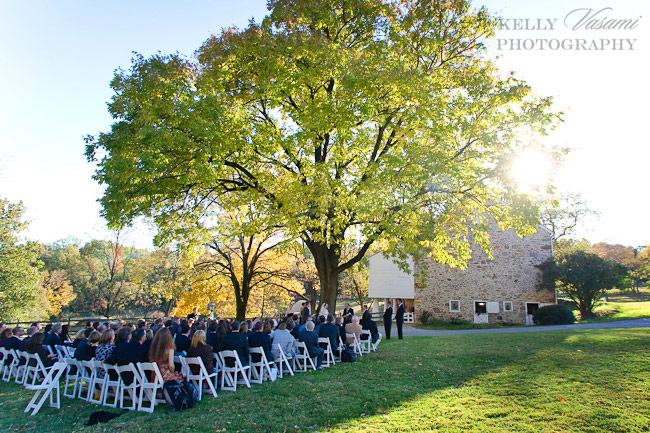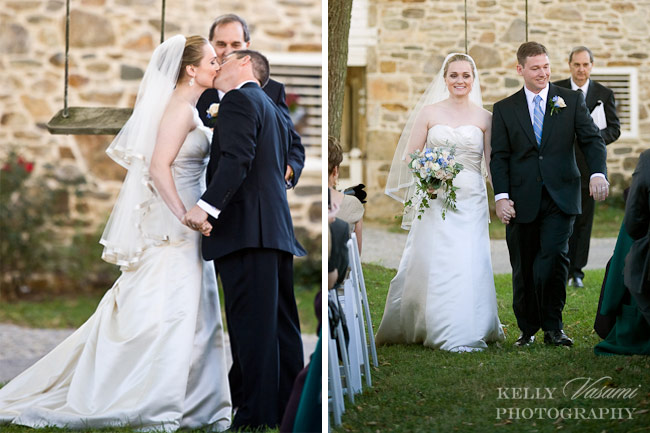 Julie and Rick walk toward the reception, just moments after becoming husband and wife. The perfect time of the day with the lovely long shadows, and one sweet moment, come together to make one of my favorite images from a wedding. Ever.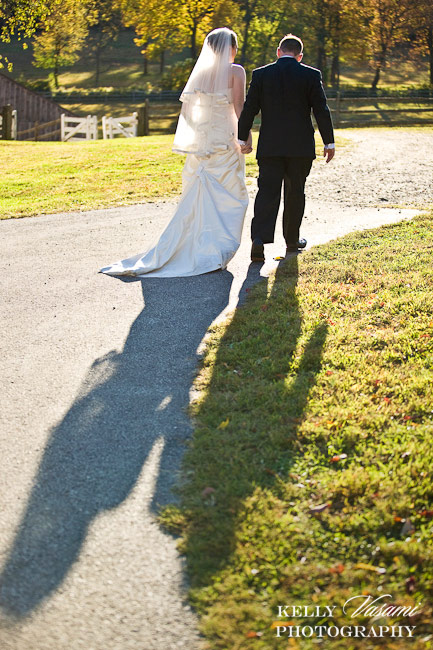 Just down the hill was the reception, with lots of lovely details Julie made by hand.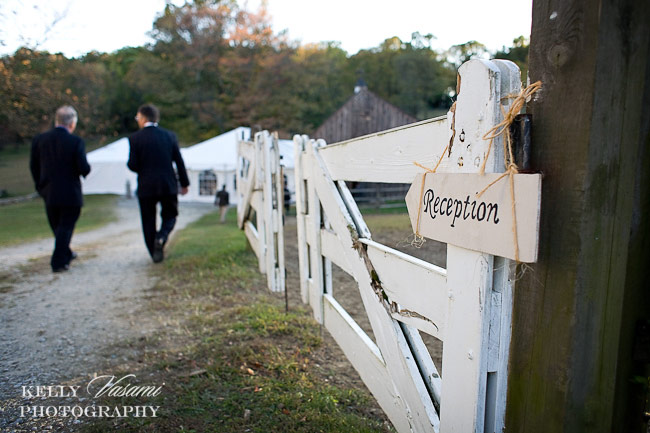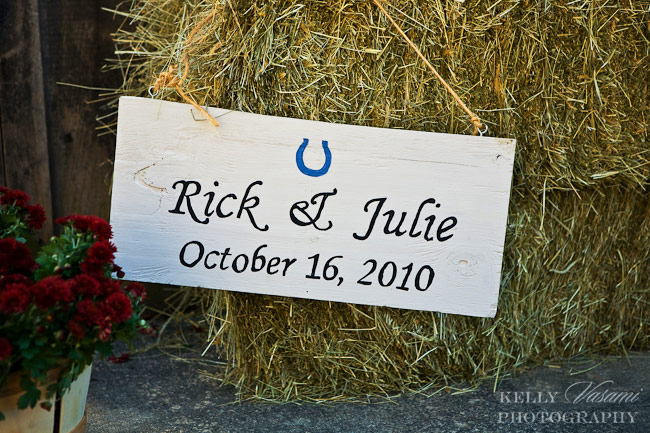 With all of the horse shoe details, Julie and Rick are destined to be very lucky in love.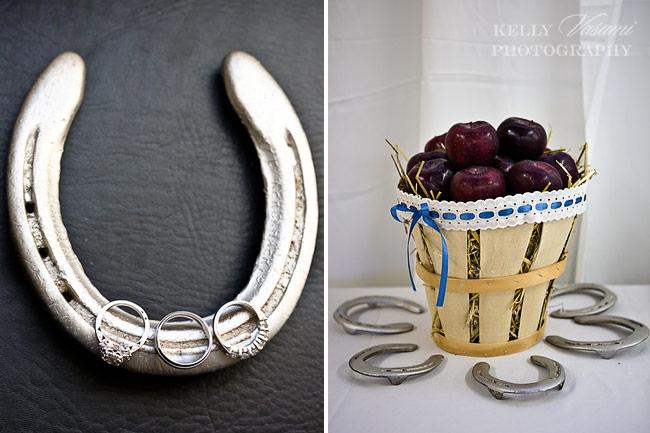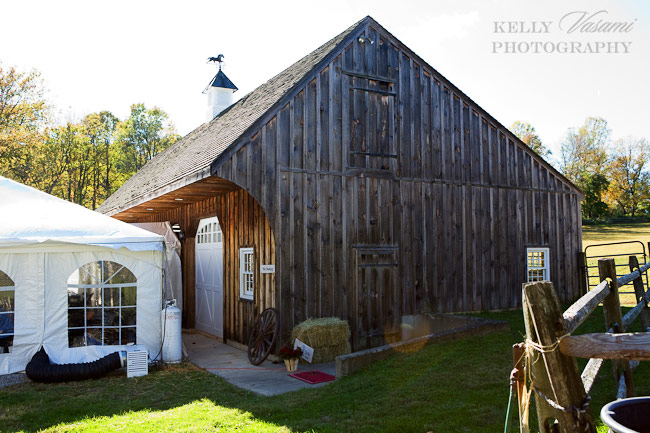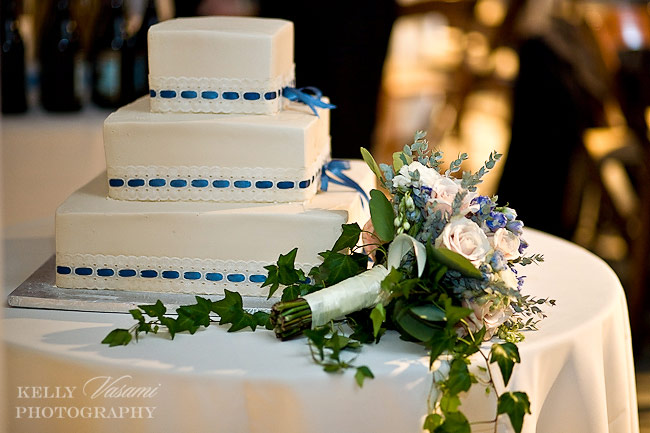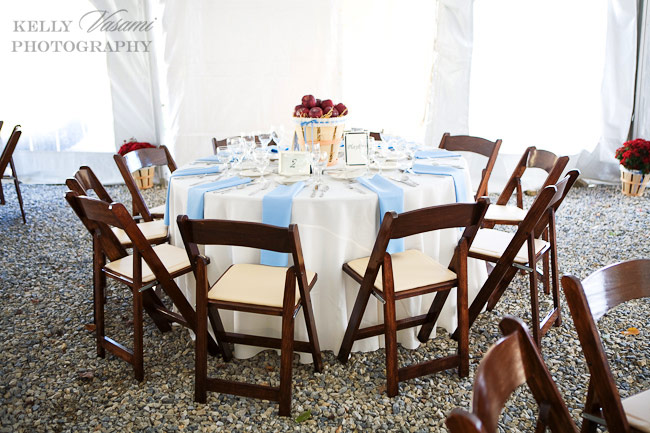 A spotlight on the couple during the first dance made for some dramatic lighting inside the barn.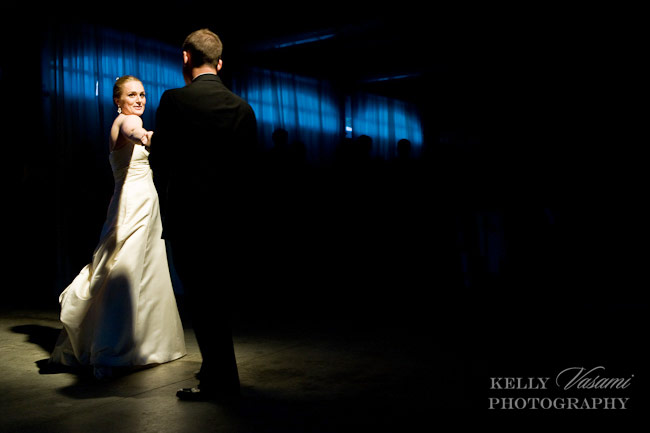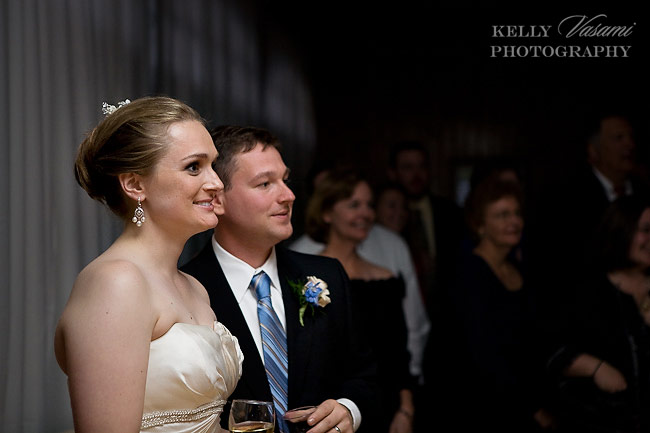 The lighting outside of the barn was pretty nice too.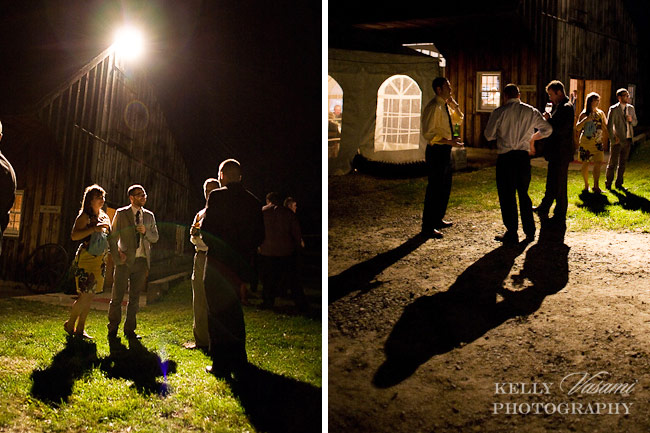 As always, the guys had a great time dancing to the music (Rick has some of the best dance moves of any groom I've ever photographed!), and a fun time was had by all.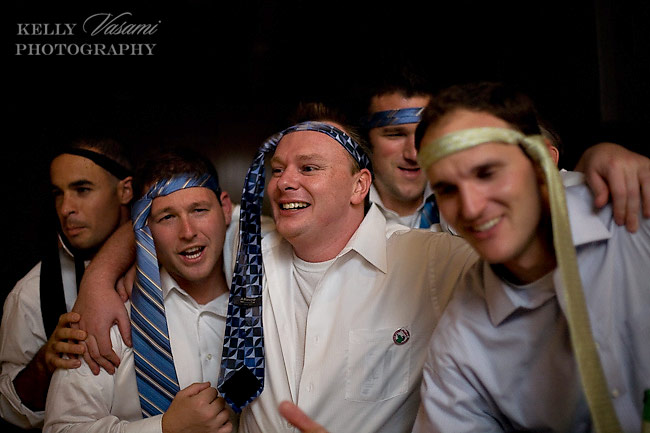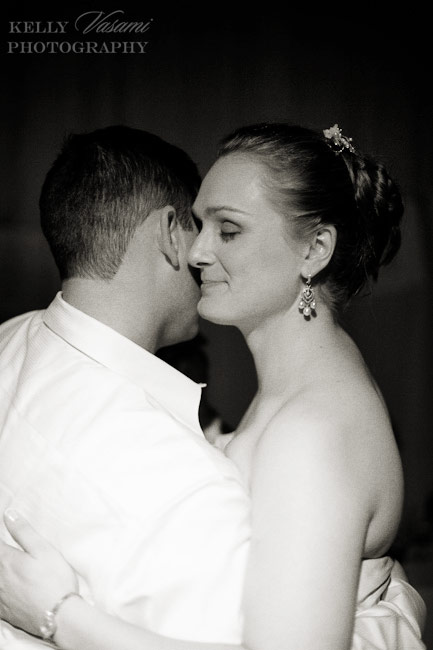 Julie and Rick, I had a fantastic time photographing your wedding and spending time with you and your families. It was an absolutely perfect day in October, and I savored every minute of the beauty of Chester Conty in the fall! Thank you for including me in your plans, and I wish you both love, luck and a lifetime of happiness together.