"Keep love in your heart. A life without it is like a sunless garden when the flowers are dead. The consciousness of loving and being loved brings a warmth and richness to life that nothing else can bring."
-Oscar Wilde
A fantastic couple, tons of beautiful details, a loving laid-back family, and a spectacular location – everything came together beautifully at Julie and Rafael's wedding, and it was such a phenomenal way to end the 2009 wedding season.
Start off with a gorgeous dress and a stunningly beautiful bride, and I know my day will be a breeze! Add in some great florals by the amazingly talented Frank at House of Flowers in Mamaroneck, and I'm all smiles! Frank's work is always top-notch.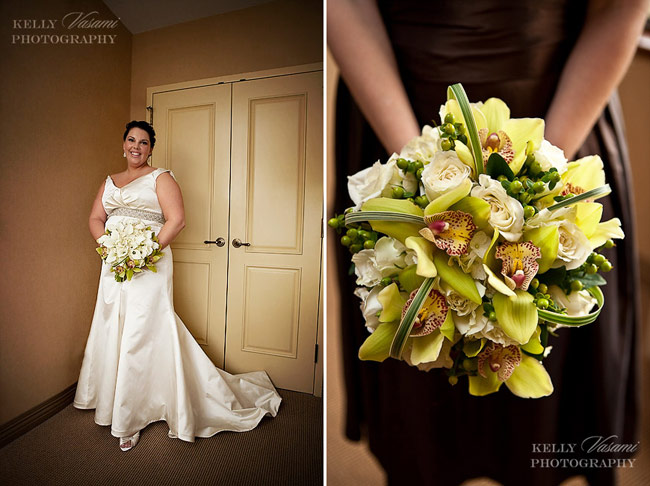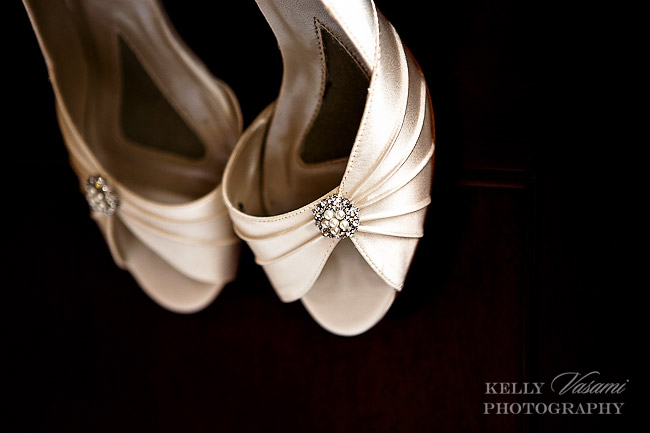 Julie and Rafael had this amazing vintage Bentley – it was a gorgeous automobile!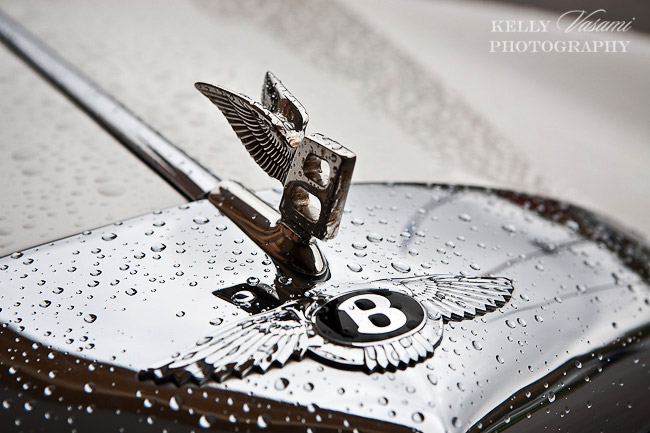 Rafael sees his bride for the first time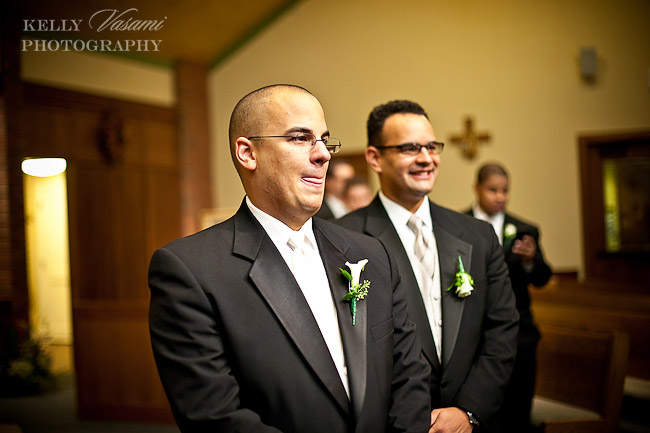 Married!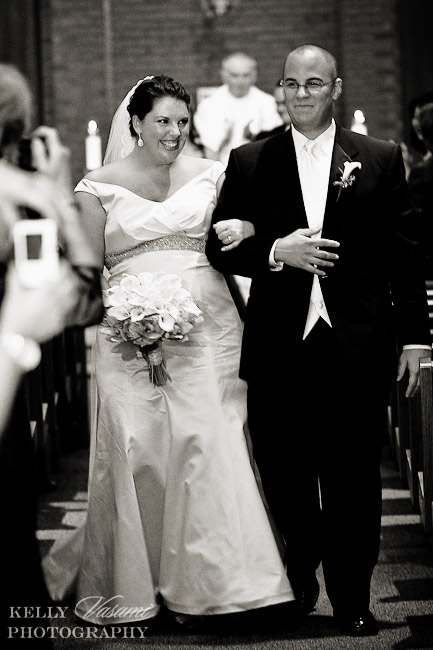 One of my favorite pictures from the whole day – just about to leave the church in the vintage Bentley.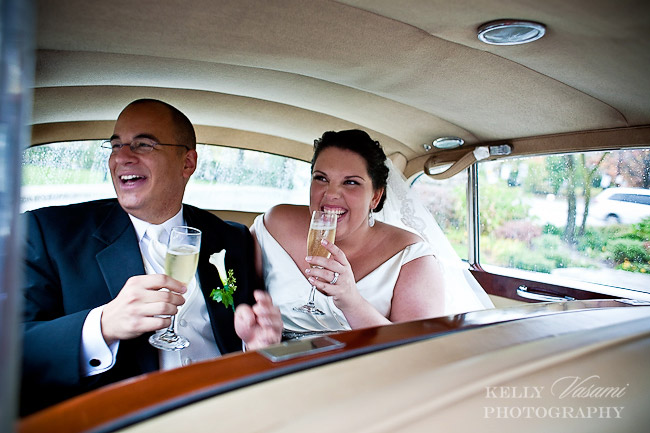 The leaves were in peak fall colors, and the rain stopped just long enough for us to take a few pictures outside surrounded by the spectacular orange, brown and yellow foliage.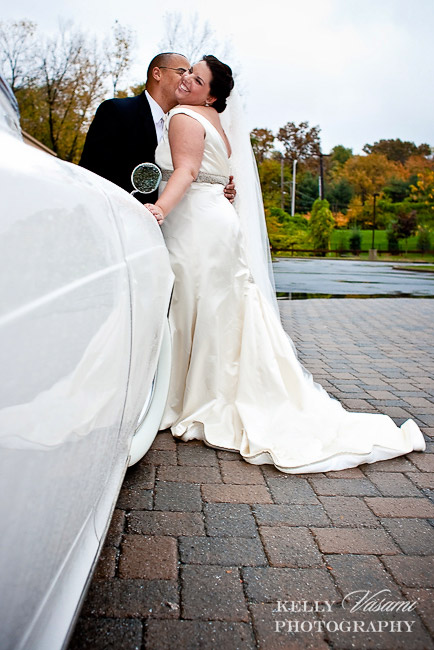 The reception was held at the Tappan Hill Mansion in Tarrytown.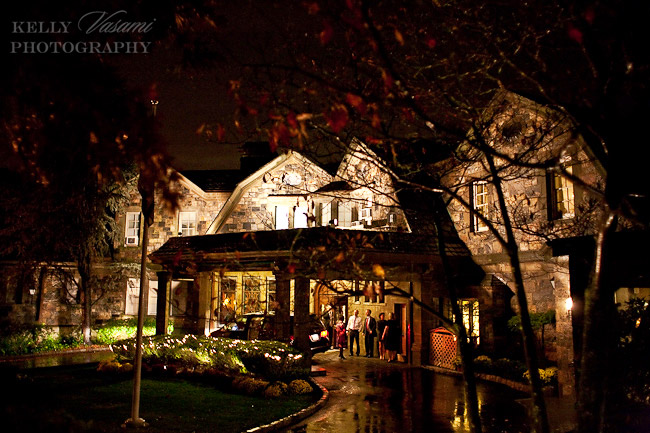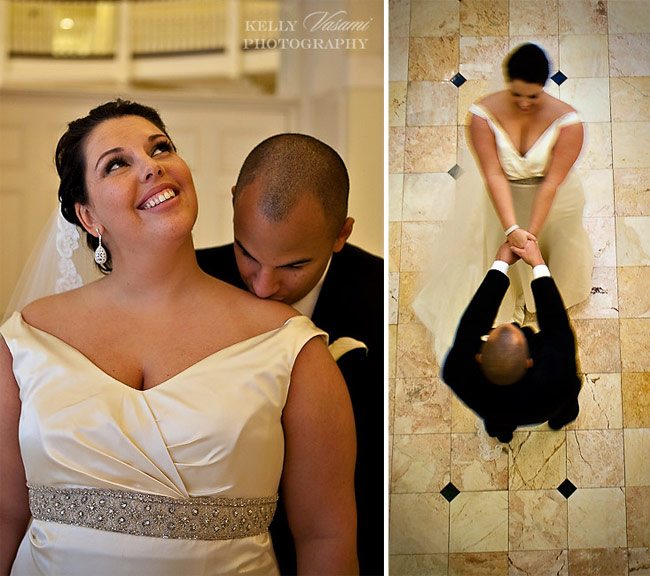 While Julie reclined against Rafael, I had to take a shot of those lashes.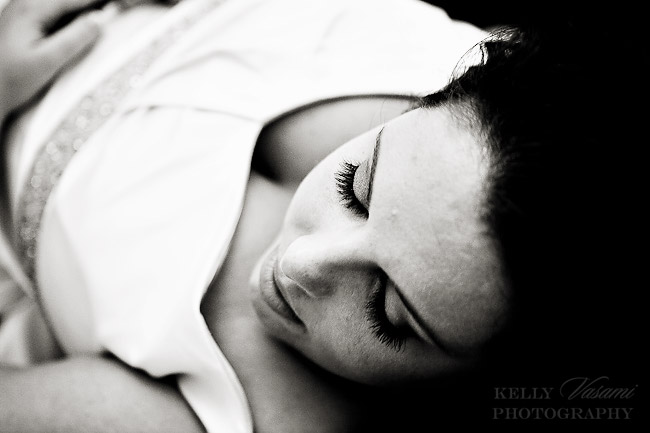 Julie and Rafael were all smiles all day – it was a blast to photograph them!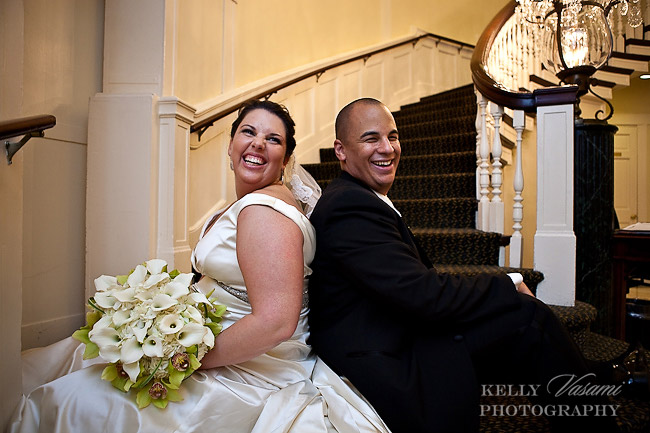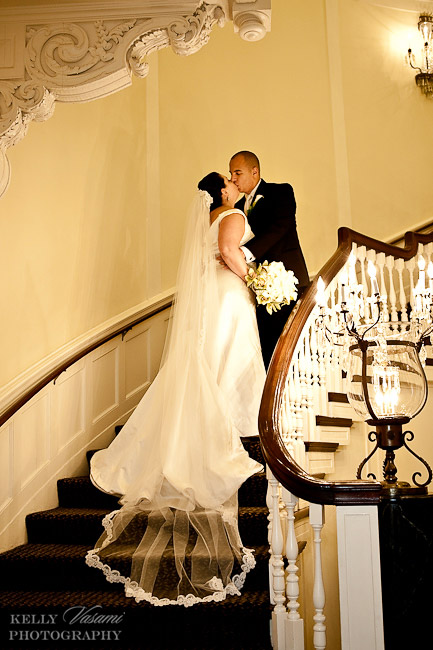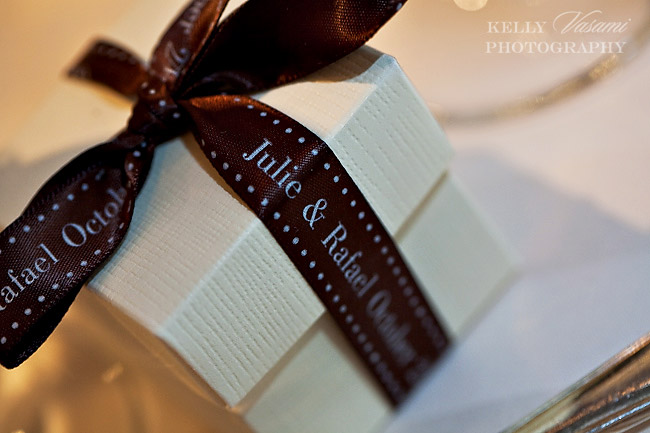 The most gorgeous cake I saw all season: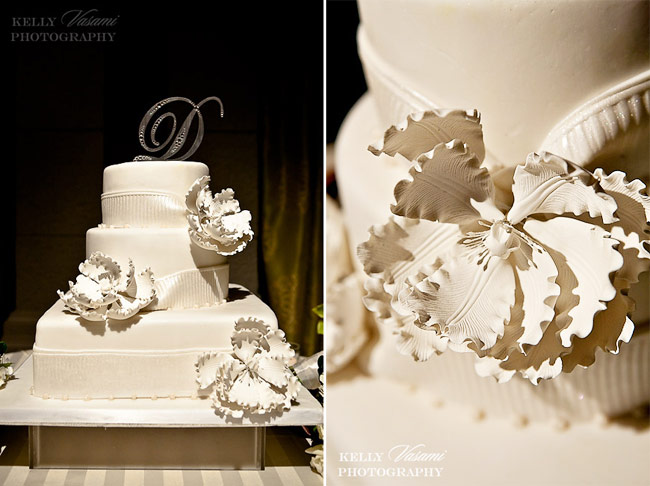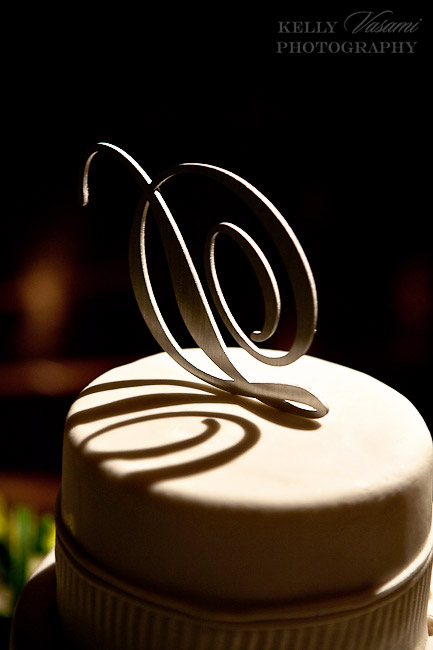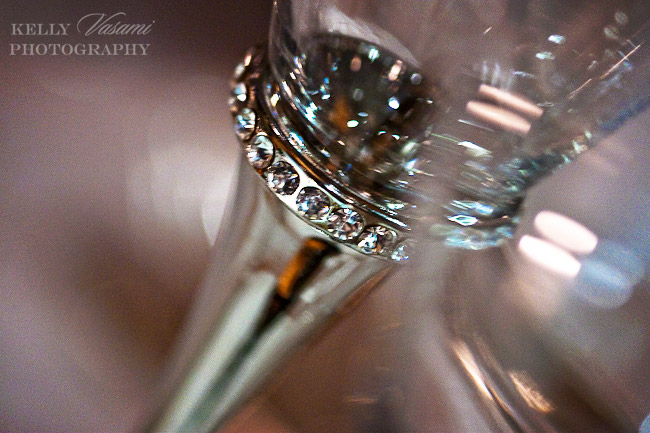 One of the best toasts I heard all year as well. It can be a tough job to take great shots when you are cracking up along with the guests!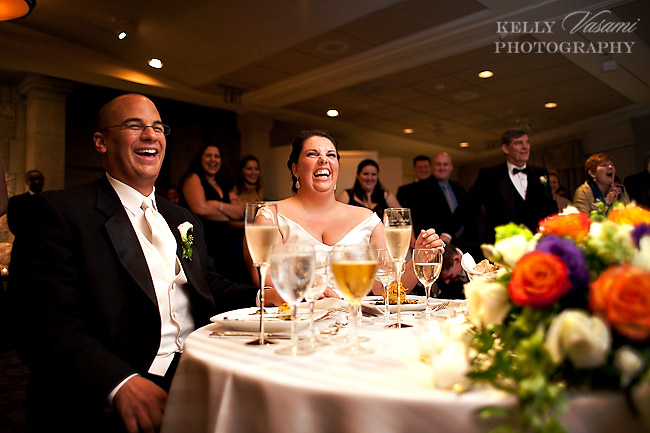 Julie and Rafael had their first dance to Make you Feel My Love by Adele, and the song is just so emotional and beautiful. I will admit I had a few tears while trying to photograph the first dance. (I do this about once a year, and it always seems to be at my October weddings.)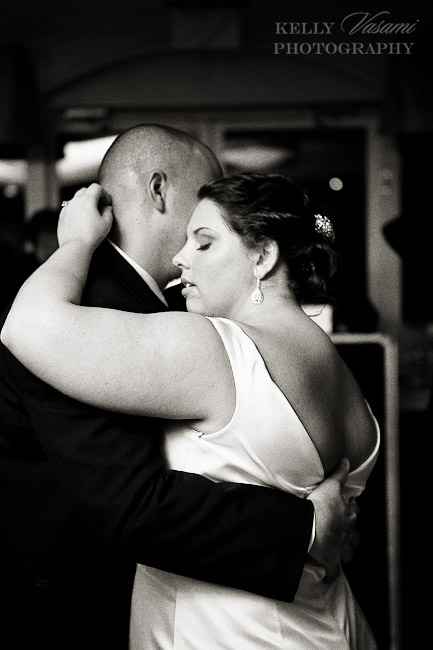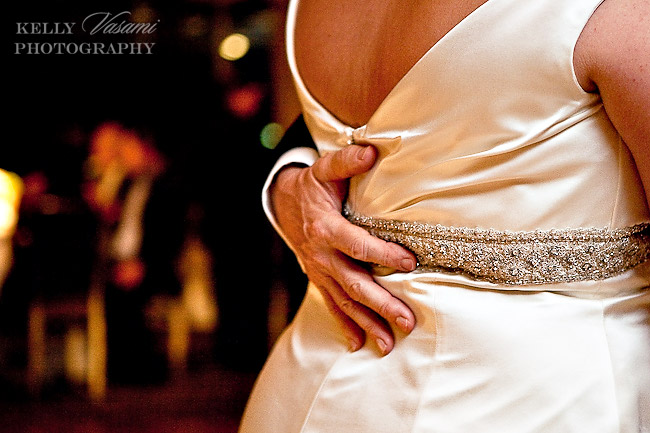 Julie dancing with her dad.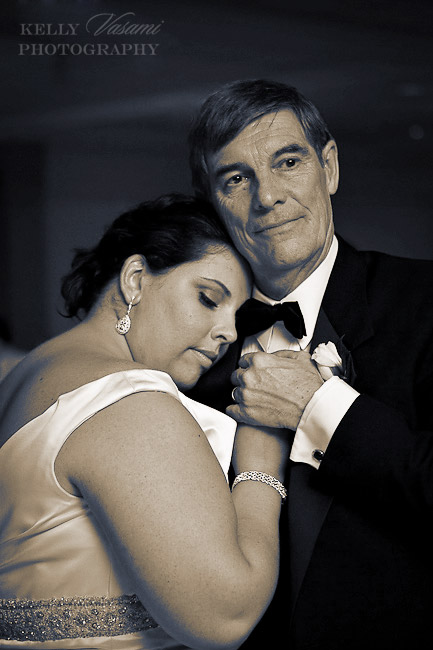 One last shot of the sweetheart table on the edge of the dance floor.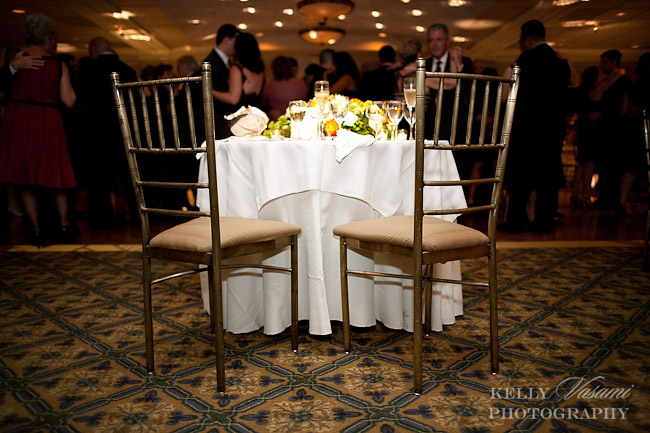 Julie and Rafael, I cannot thank you enough for including me in your special day. You are such a sweet couple and I hope to see more of both of you as you continue in your beautiful new life together. Thanks for letting me end a great wedding season on such a high!