There's just something wonderful about weddings at Tappan Hill Mansion in Tarrytown. And Kellie and Keegan's wedding was certainly wonderful! You may remember them from our fantastic Central Park engagement portrait session last fall. I already knew that Kellie and Keegan were a gorgeous, sweet, fun couple with an amazing sense of style, but their wedding was all that and more! Feast your eyes: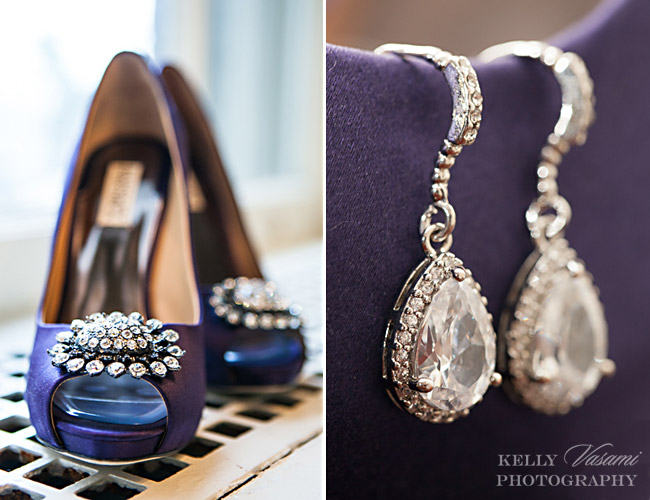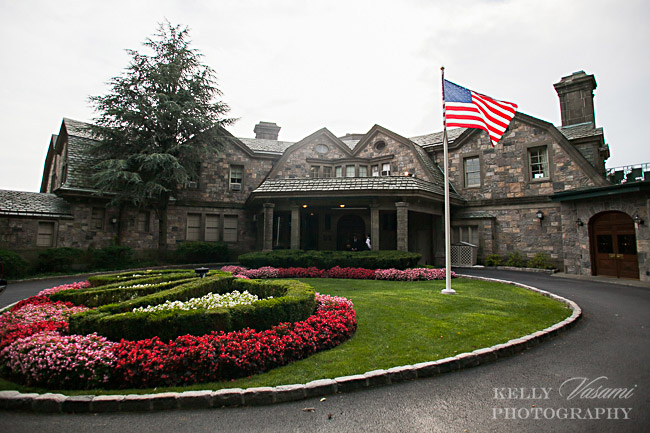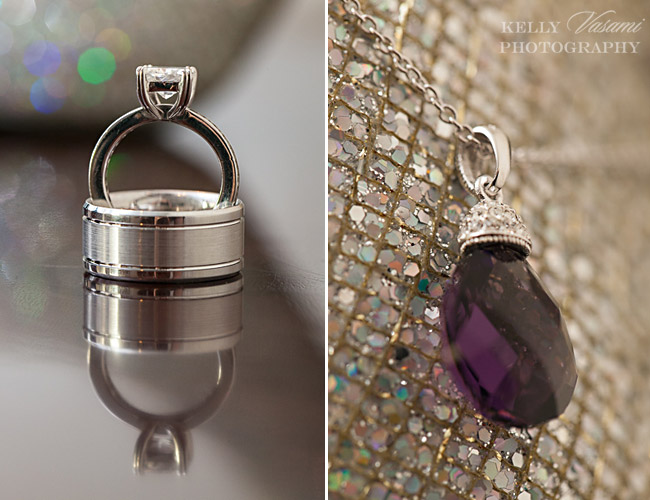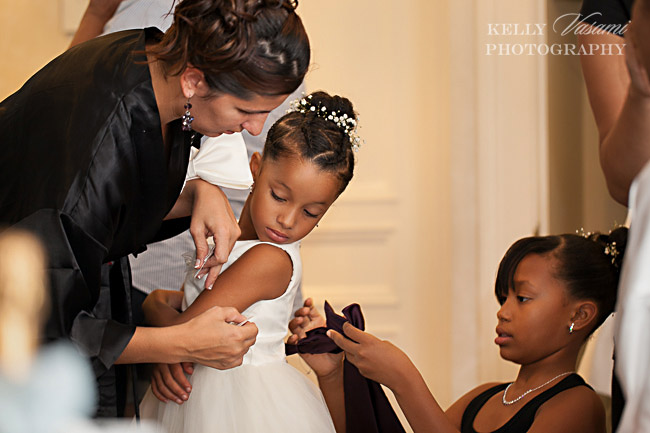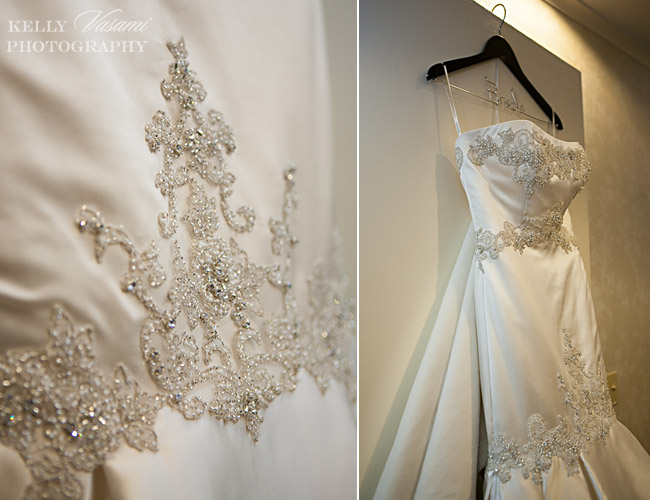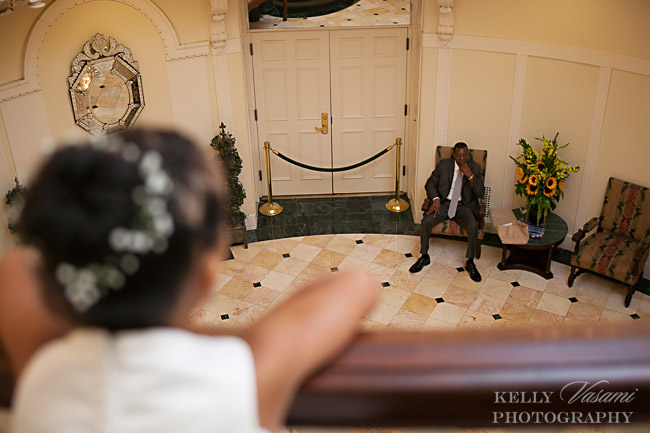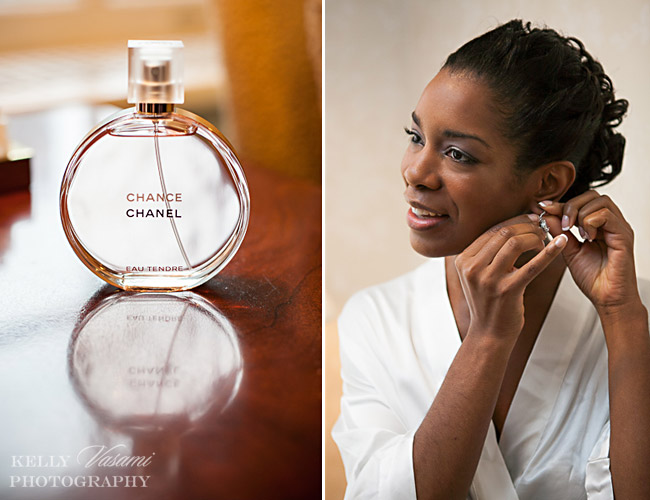 The super-talented Luis Ruiz helped me out at this wedding and I love this shot he took of Keegan waiting to see Kellie during their first look: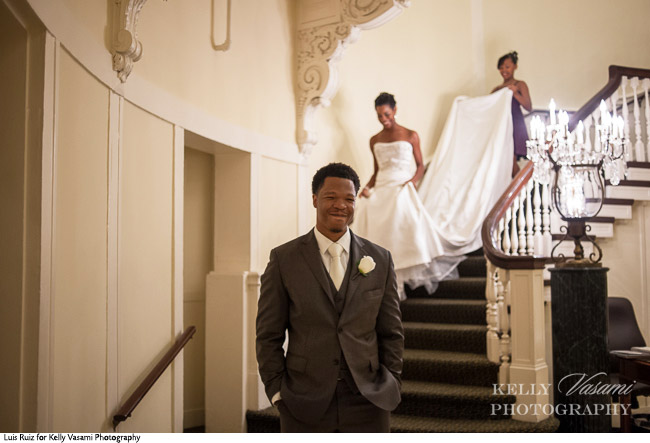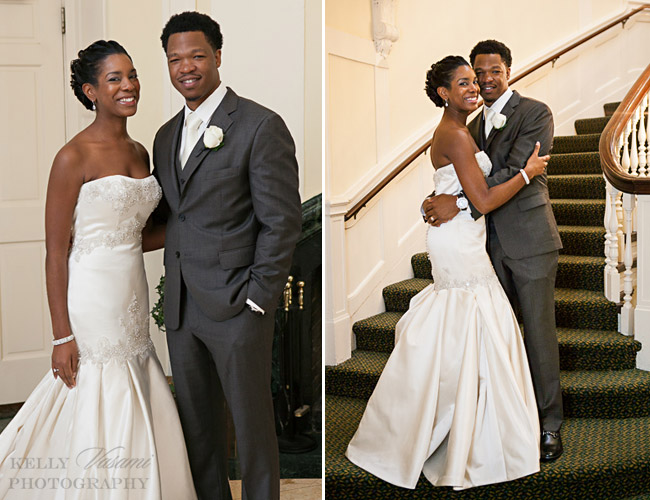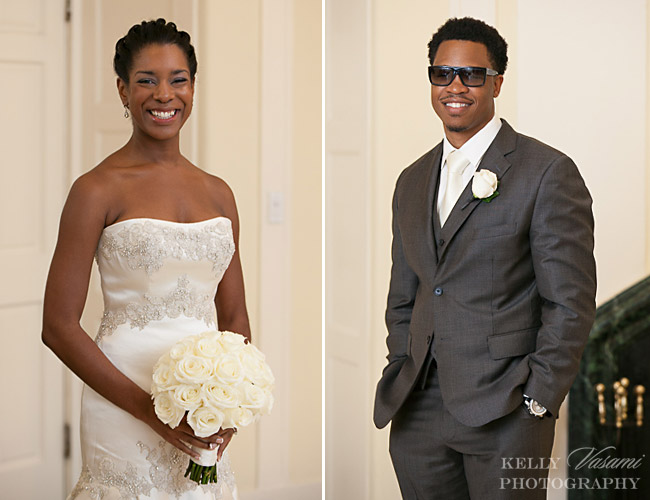 The WHOLE bridal party! You can tell Kellie and Keegan are two really great people, just judging by how many close friends wanted to be a part of their wedding day.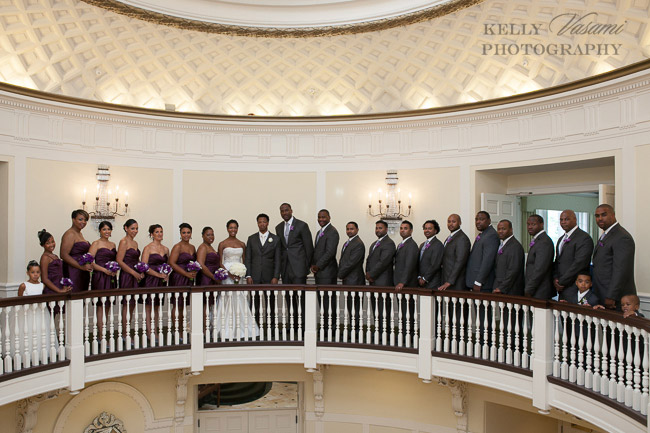 I love this next image a little too much. Not because the ring bearer (Kellie's adorable nephew) is crying, but because he just looks so darn cute doing it! He wanted to help carry the sign but the other ring bearer took the lead and this poor lil guy was left waiting in the aisle. I'm sure he will laugh when he looks back at this photo a few years from now…well, let's hope!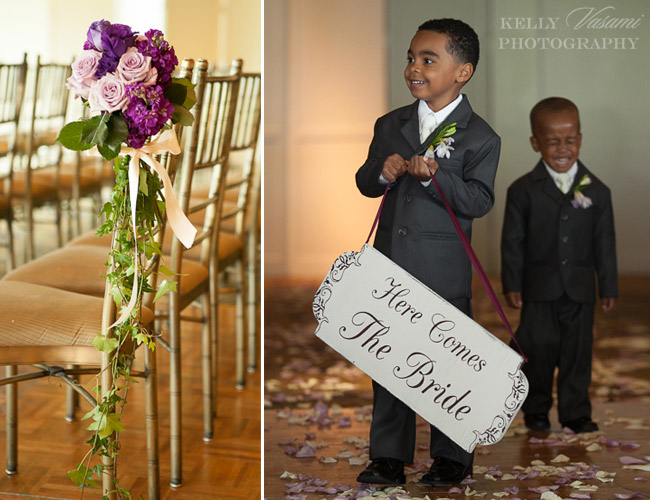 Another great angle from Luis: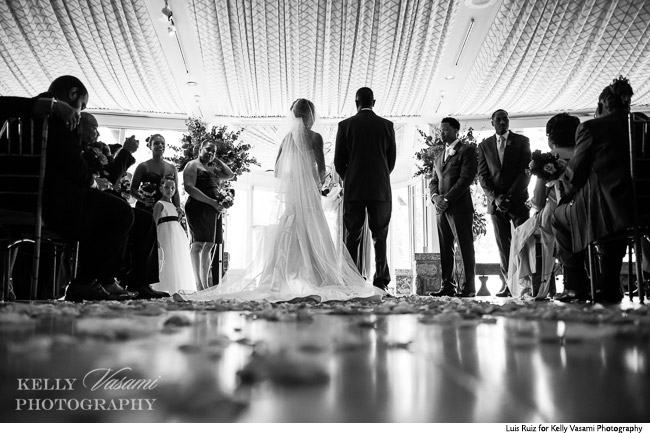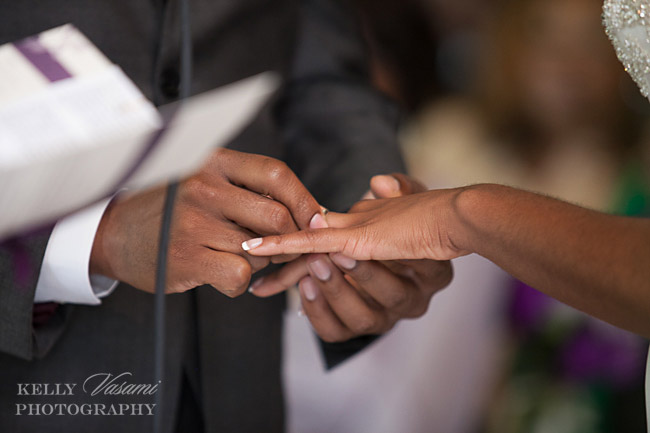 Not a single detail was overlooked by Kellie as she planned her wedding. Freshly rolled cigars, beautiful flowers, gorgeous invitations and programs, and an incredibly beautiful cake were all perfectly tied together with bright pops of purple color throughout the day.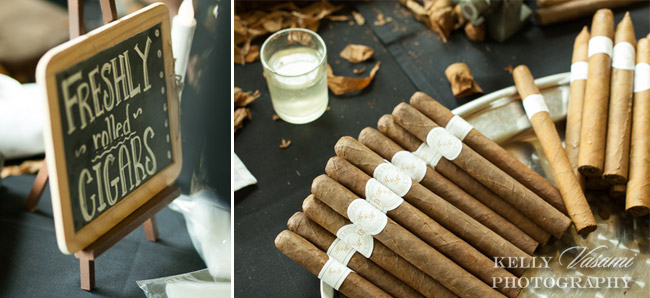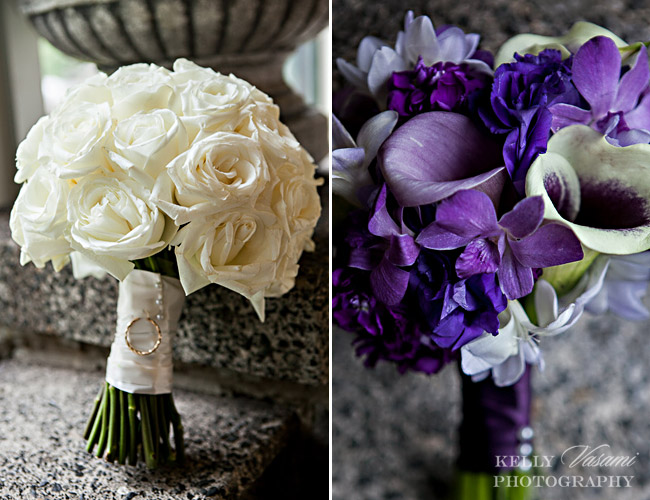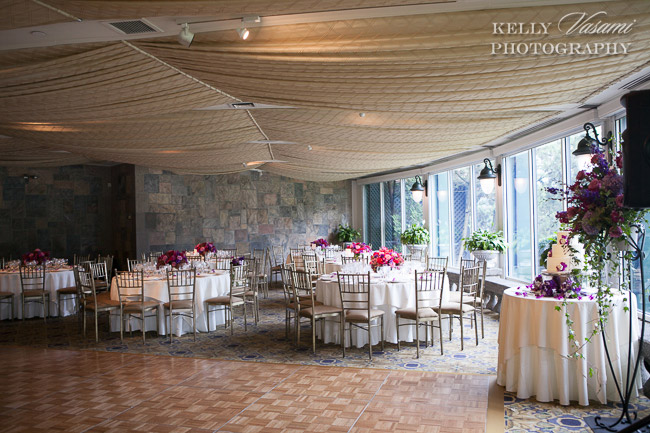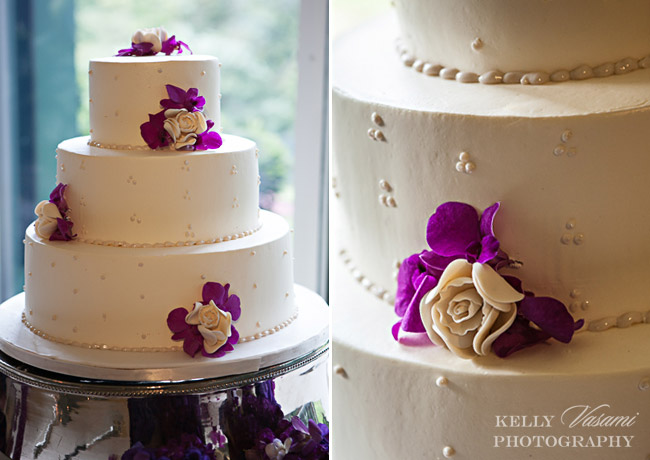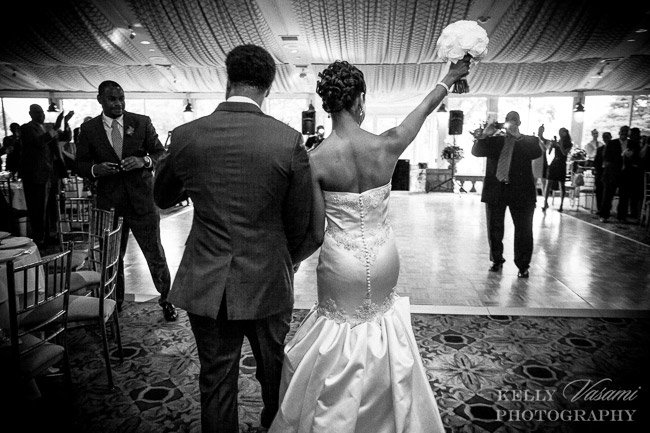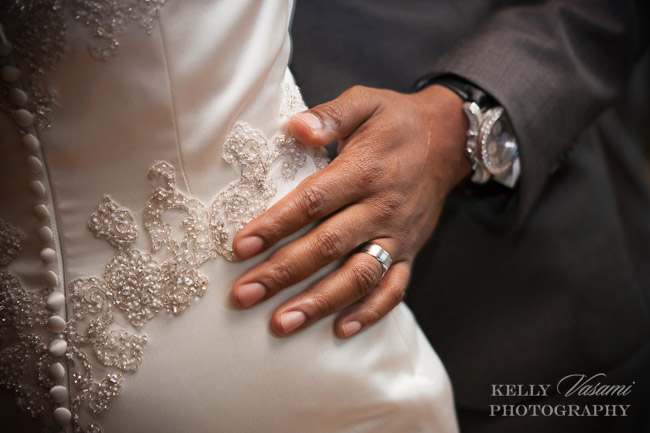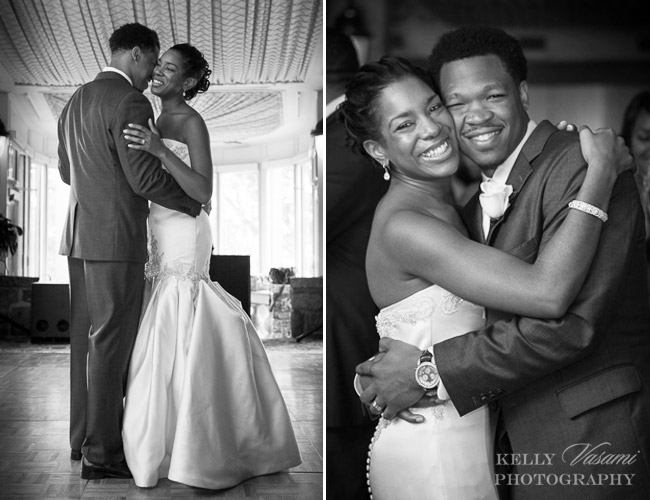 Now if there are any NBA fans out there, you might recognize the best man, a local basketball legend. I love this photo of Keegan looking up to his super-tall pal!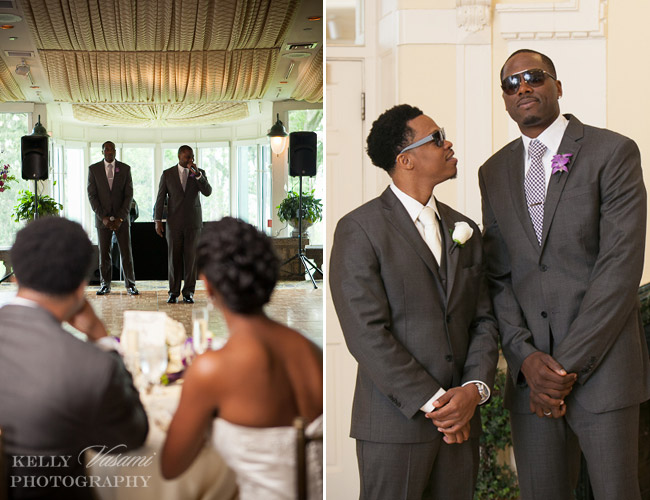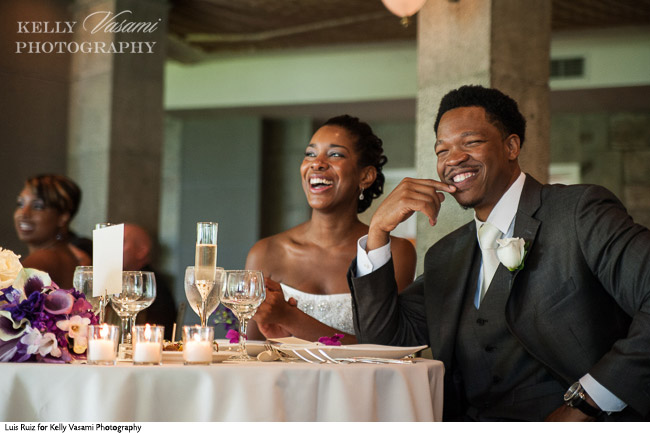 There are always so many beautiful emotions to capture during the parent dances: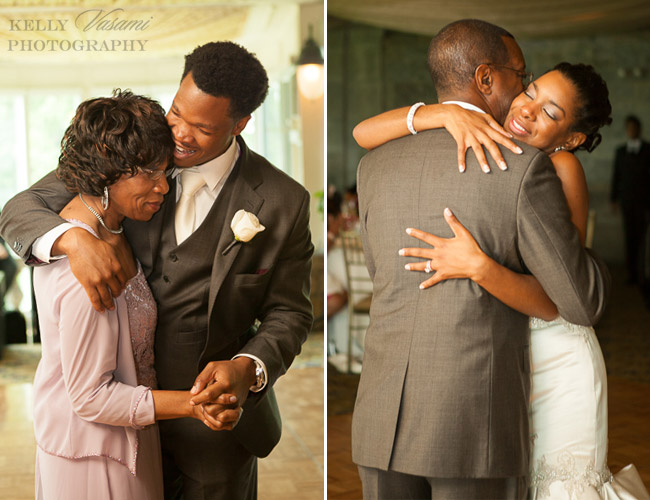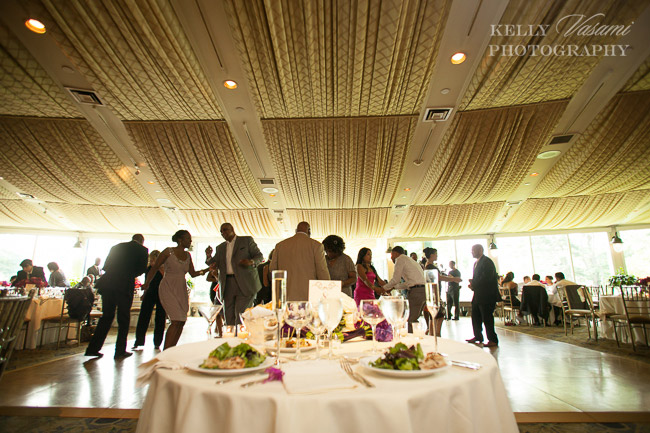 Kellie changed into a second gorgeous gown during the reception. It looks like Keegan enjoyed the surprise 😉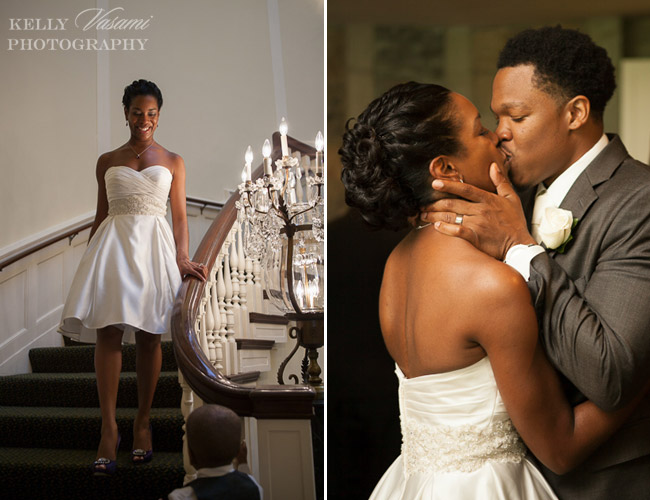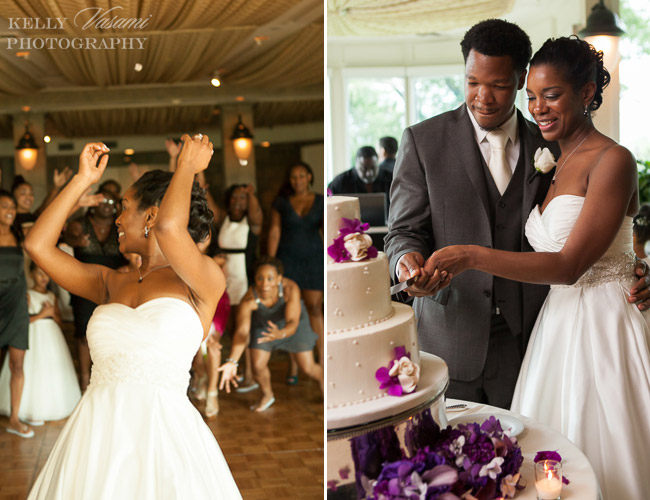 Kellie and Keegan, I can't say enough about how much I enjoyed your amazing, beautiful, fun, moving, fantastic wedding! Thank you SO MUCH for allowing me to be a part of your wedding day. It was truly a pleasure.