Michele and Jon are such a sweet loving couple, and just gorgeous inside and out. They were surrounded by friends and family as they exchanged vows on a beautiful July day in the Hudson Valley. As usual, I was thrilled to photograph the gorgeous details (Michele's fabulous wedding gown, her beautiful flowers, and the candle-lit reception) and the once-in-a-lifetime moments that happen at a wedding.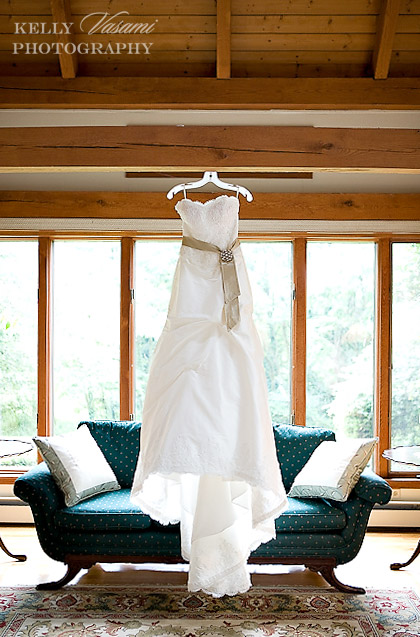 Michele's parents' home was such a beautiful light-filled space to photograph the girls getting ready.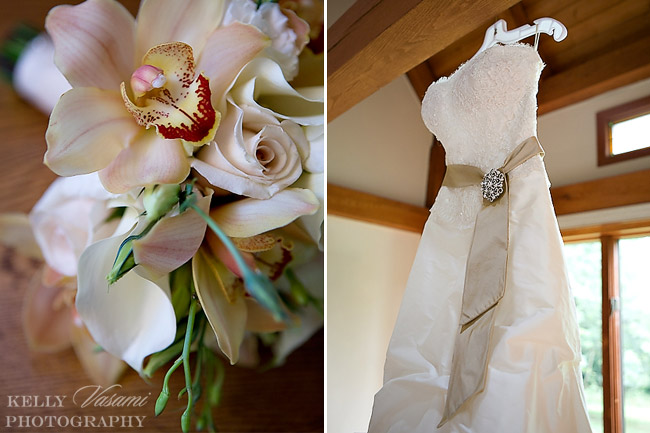 And there were some fun spots in the backyard to get creative with the shoes (my long-time readers should know I have a thing for the shoes!)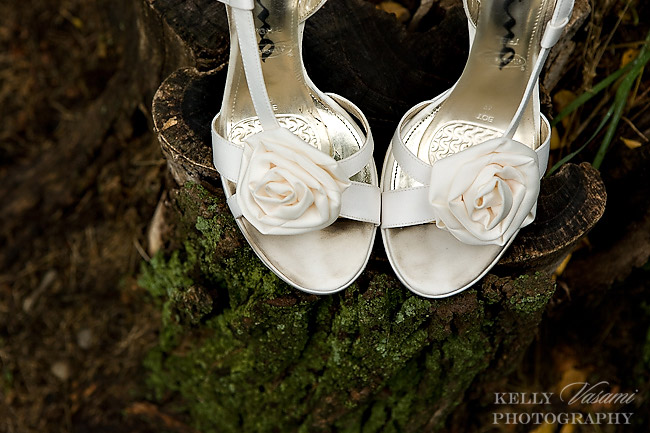 Michele's flower girls were beyond adorable: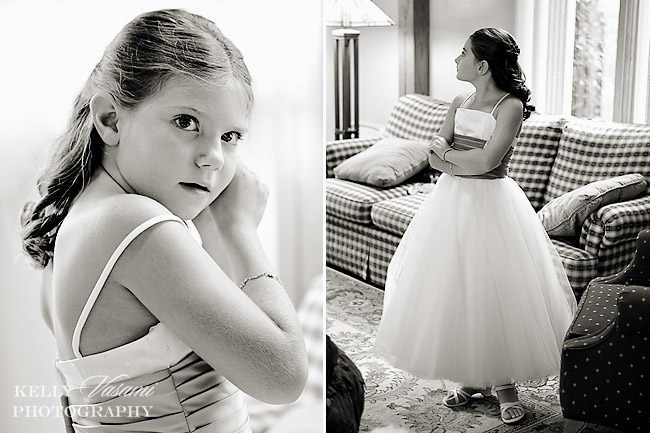 And Michele, with the help of her mom and the flowergirls, is a stunningly gorgeous bride: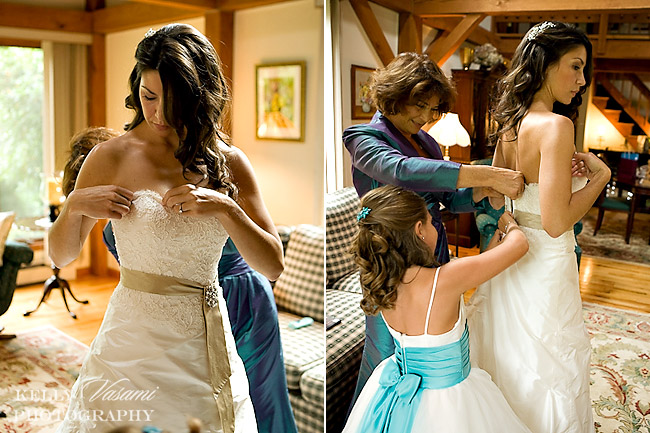 I love this juxtaposition of bridal preparation with the groom's preparation: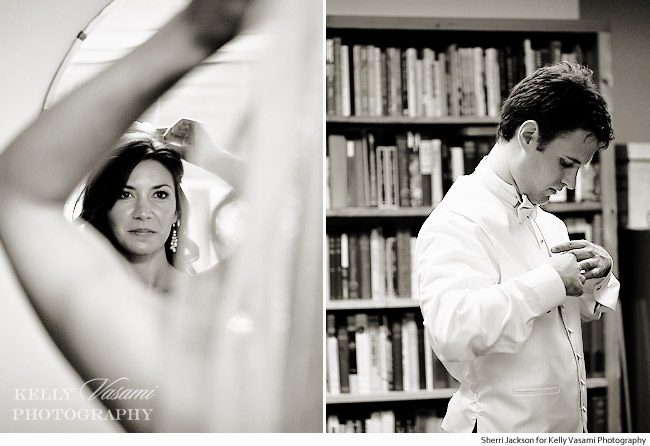 Jon getting his first look at Michele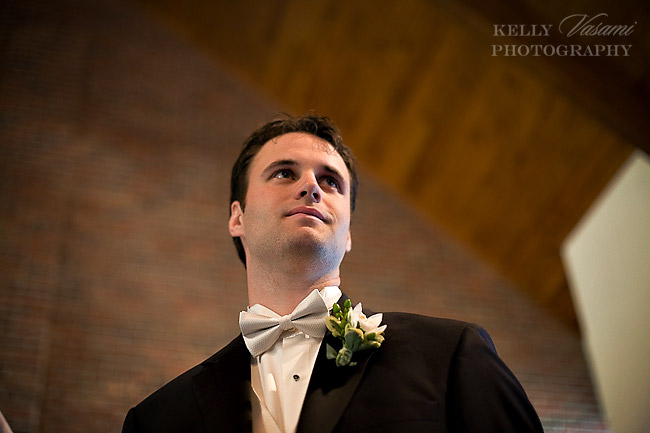 And Michele taking a quick happy glance at her husband-to-be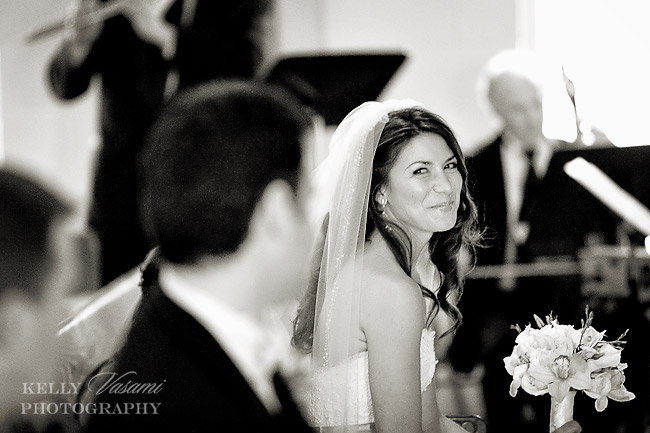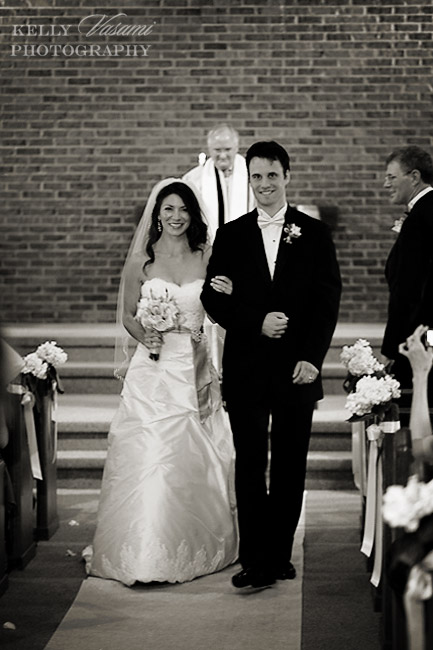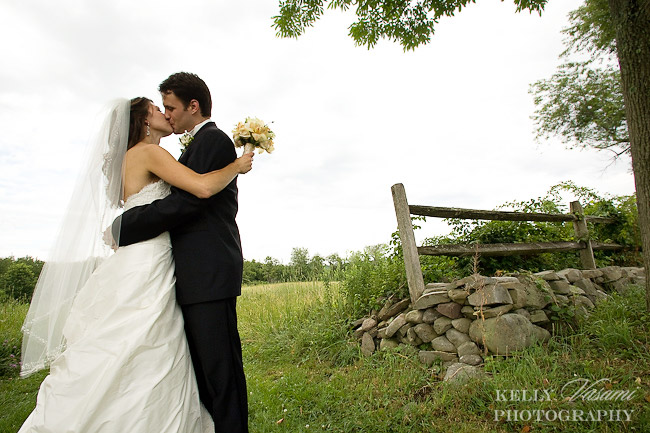 We walked through a field to take a few pictures, and at some point we noticed we had picked up a little hitch-hiker. Michele was a good sport (thank God she's a nature-lover), and we put the world's cutest froggie back into the pasture and out of Michele's layers of tulle. I've seen a few tiny bugs and insects in a tulle skirt before, but a tiny frog was a first.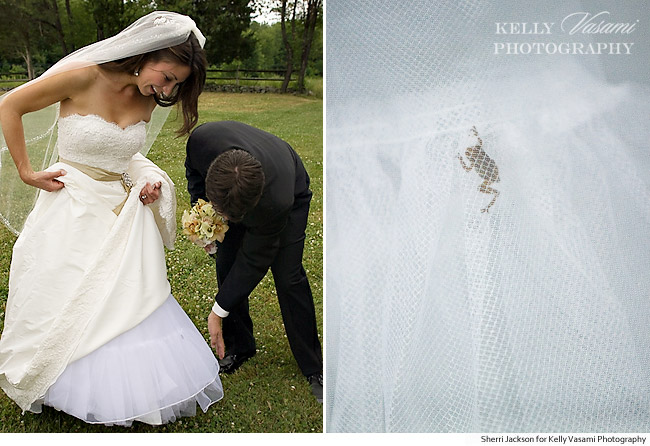 We headed down to Cold Spring to get some dramatic landscapes along the banks of the Hudson River.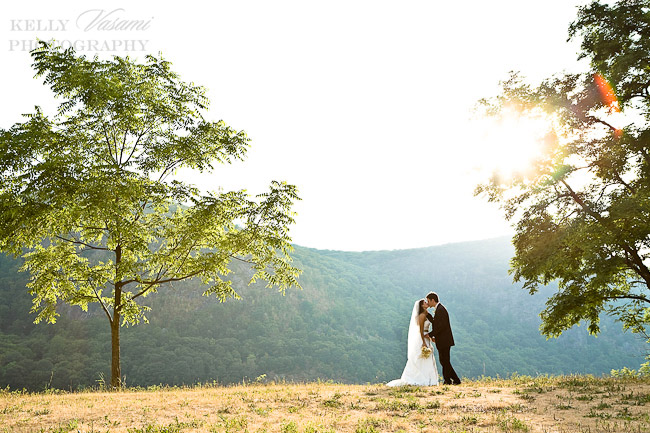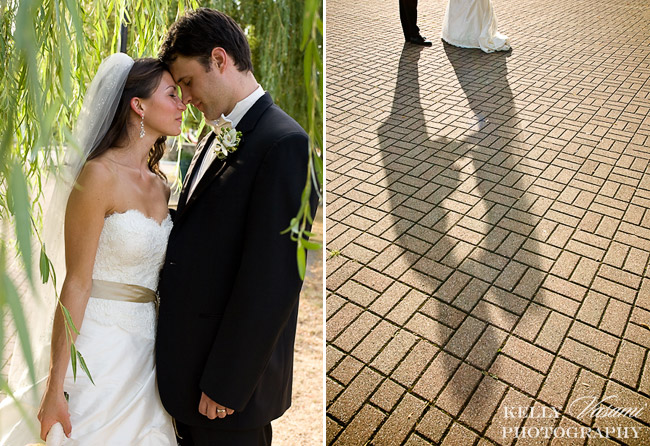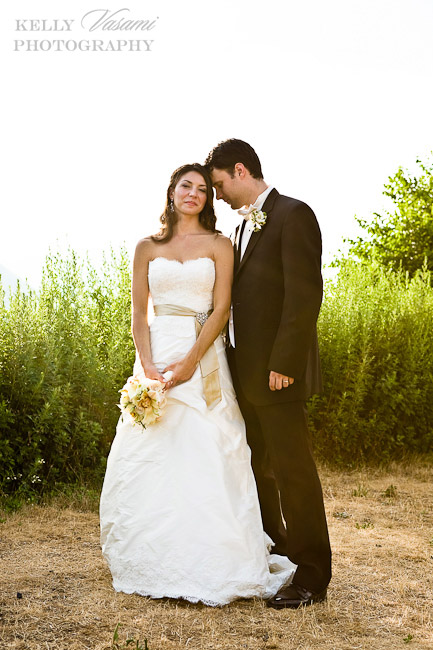 Next, we headed to Garrison to photograph the reception at Highlands Country Club, which is one of my favorite places in this part of the Hudson Valley to photograph a wedding. The staff at Highlands Country Club is superb, the grounds are beautiful, and there are many different areas for guests to mingle and relax throughout the night.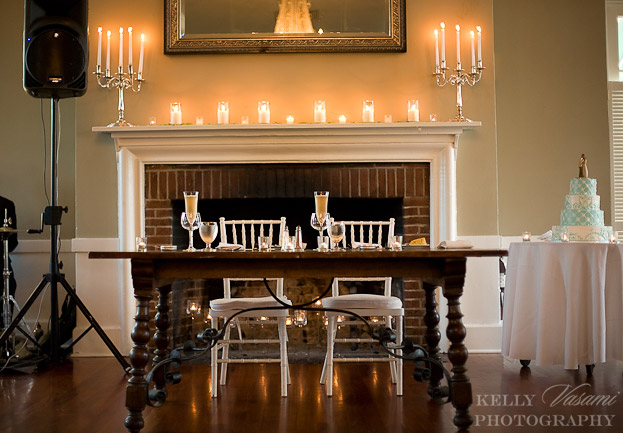 Is this a good-looking couple or what?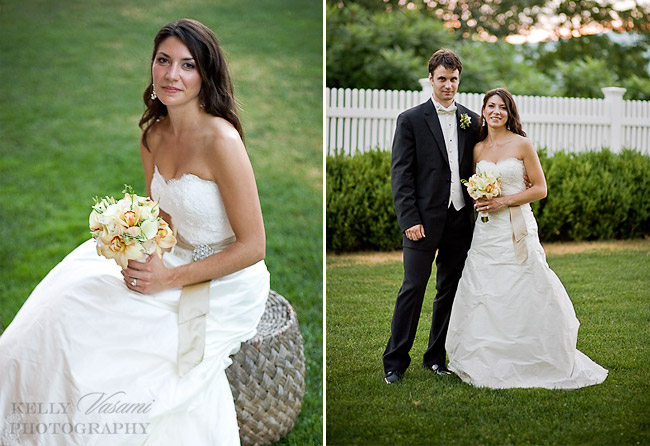 I love this casual and relaxed portrait of Michele, laughing at her sweet and funny husband Jon.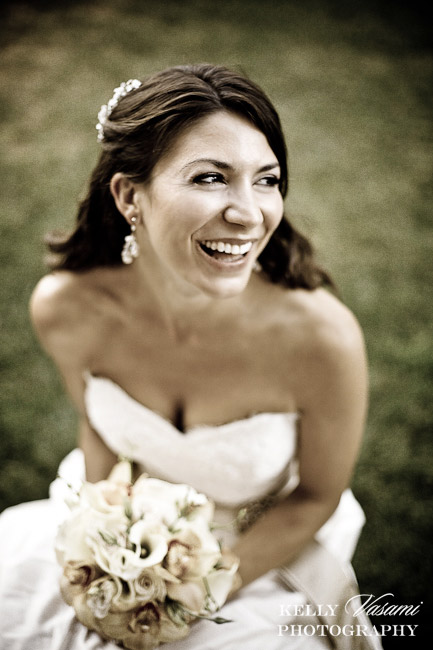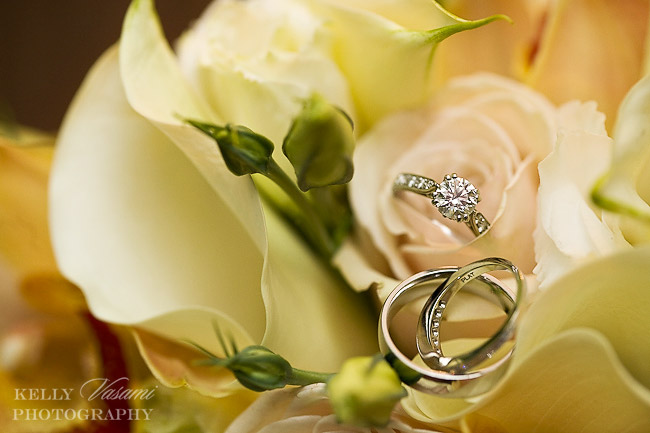 My favorite detail shot of the night. The candlelight, the sparkling wine glasses, the orchid blossoms…ahhhh….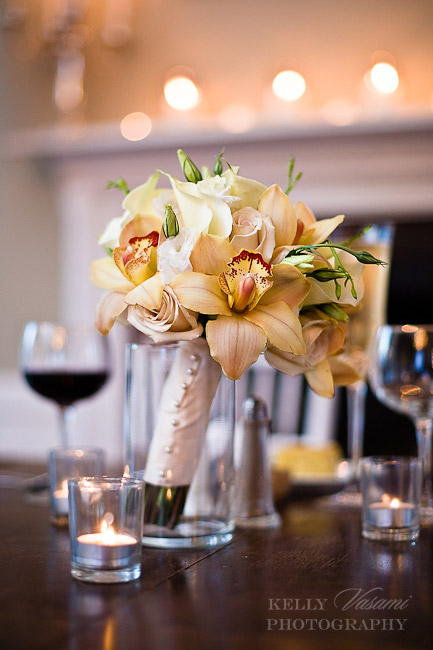 Michele's flower girls spent the evening tossing flower petals, twirling around in their chiffon skirts, and generally being adorable little girls.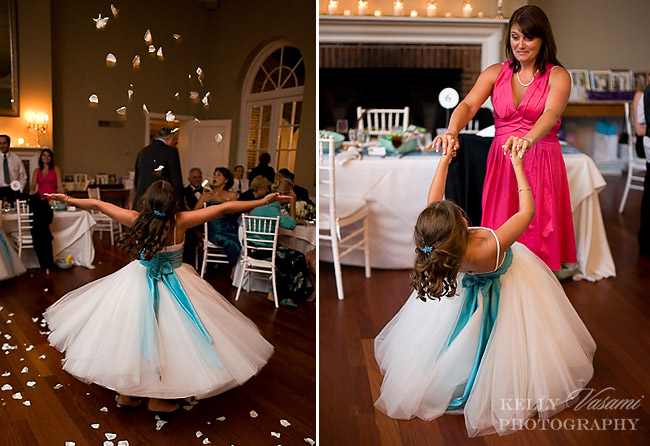 I LOVE the detailed piping on Michele & Jon's wedding cake!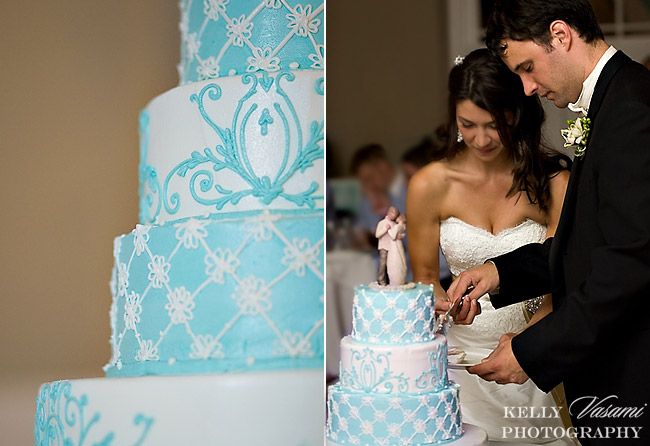 Michele and Jon, thank you for letting me be a part of your beautiful day. It was an honor to capture these moments for you!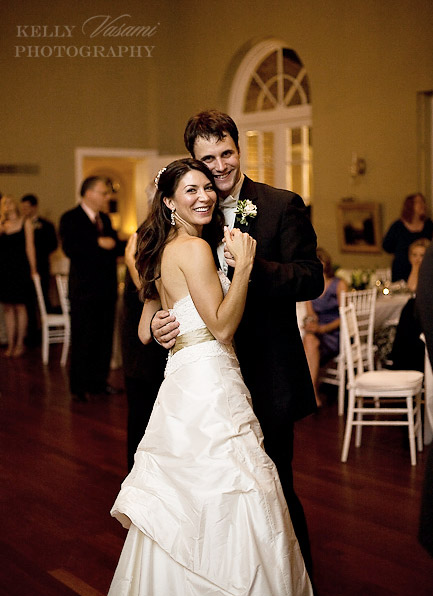 A good time was had by all! I always love when the DJ or band cranks up Bon Jovi and/or Journey toward the end of the night. What is your favorite music to dance to at the end of the night? Disco? Hair bands? MJ?