When you show up to photograph a wedding and you see these Christian Louboutin shoes, you pretty much pinch yourself to see if it's a dream. Luckily, it wasn't a dream, it was another spectacular wedding that I was so blessed to be able to photograph! Emily and Steve met in college and have been together ever since. Their wedding was a gathering of friends and family from near and far, and it was visually stunning to photograph!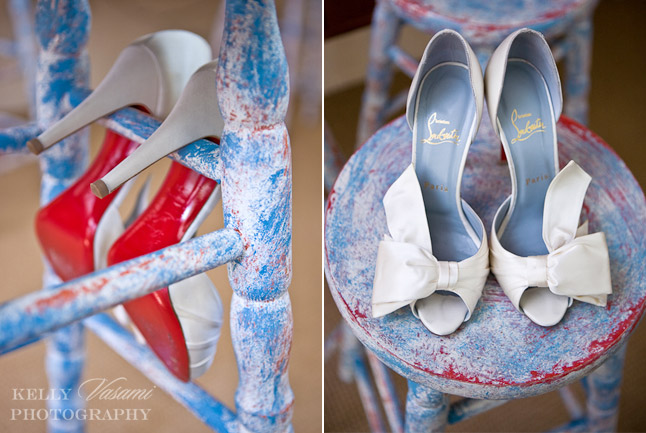 Emily carried a beautiful bouquet of peonies, orchids and hosta leaves from Limelight Floral in Jersey City. She also wore her great-grandmother's vintage art deco ring, which was spectacular.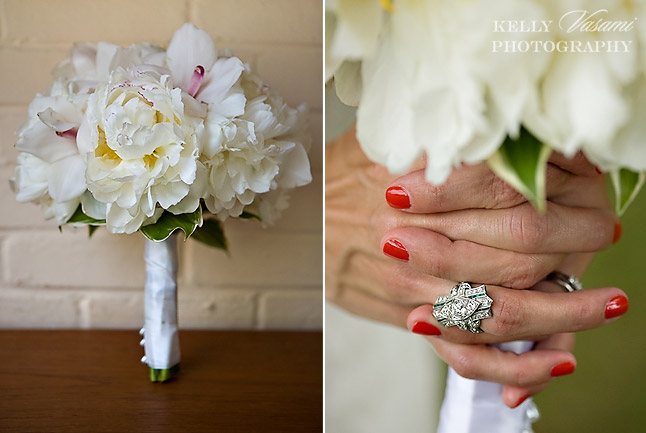 The ceremony took place at the Church of Saint Joseph in Bronxville. I love getting a glimpse of the groom's face as he has just gotten a glimpse of his beautiful bride. I think Steve is holding his breath as he sees Emily.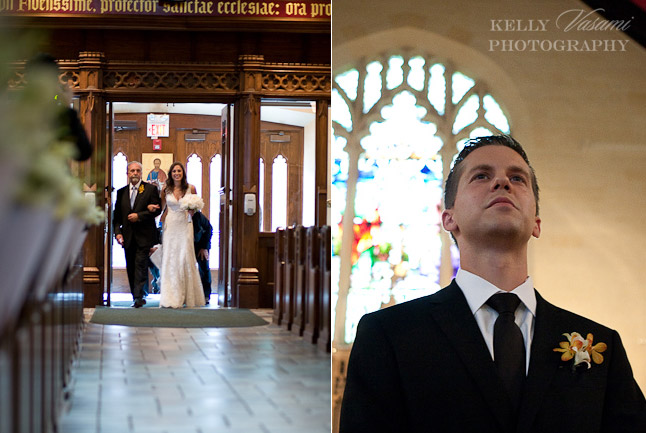 I keep coming back to this image. Emily embraces her father as he hands off his daughter to the man who is about to become her husband.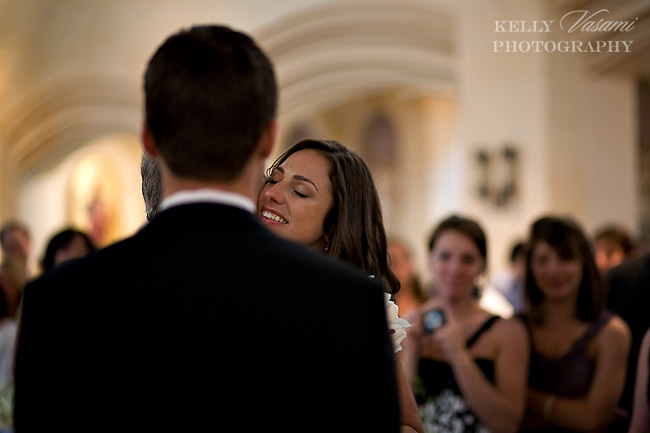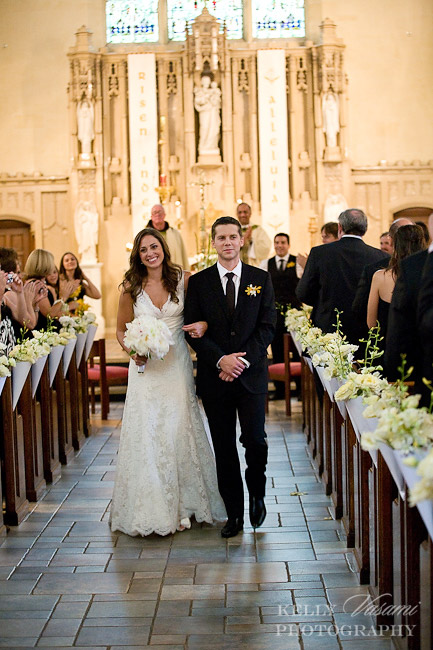 The cocktail hour and reception took place at Mamaroneck Beach and Yacht Club.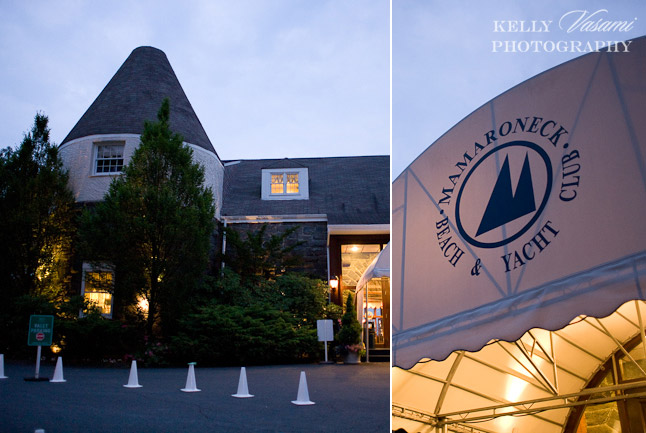 The bridal party gathered for formals on the deck overlooking Long Island Sound.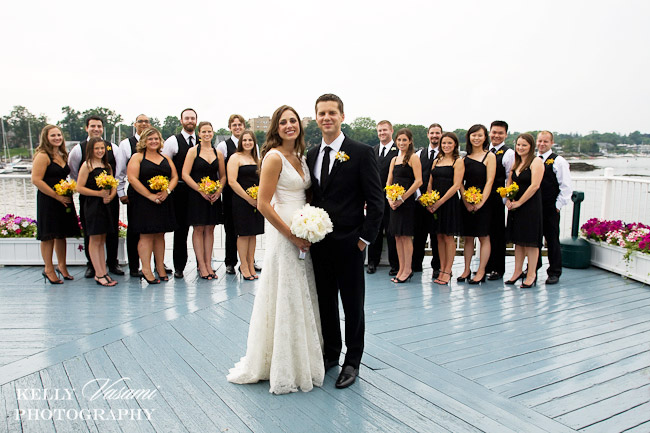 The grounds of MB&YC had so many spectacular locations for photographing this gorgeous couple.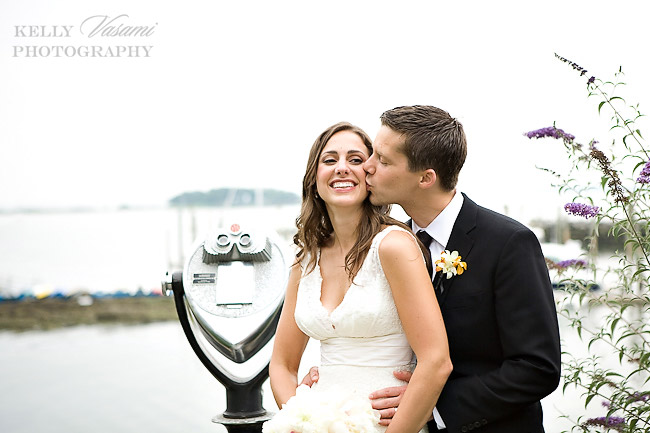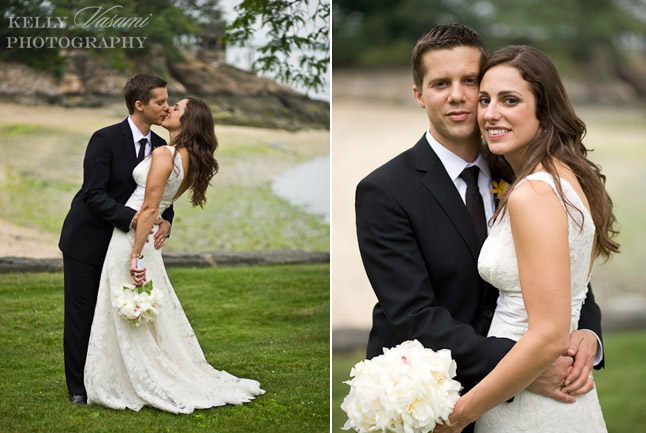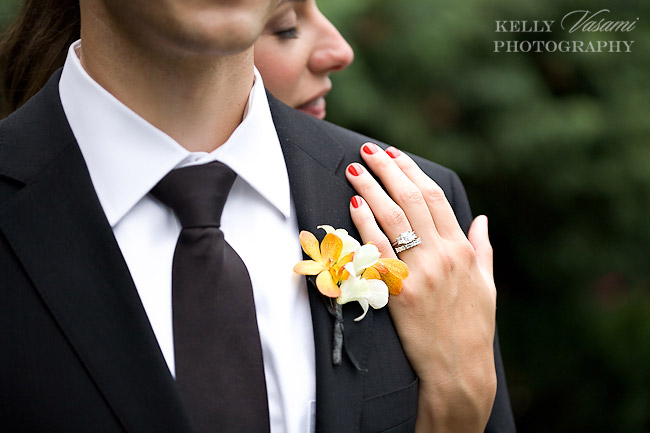 The escort cards were placed in slits on champagne bottle corks. I obtained a few corks to get a fun shot of the rings.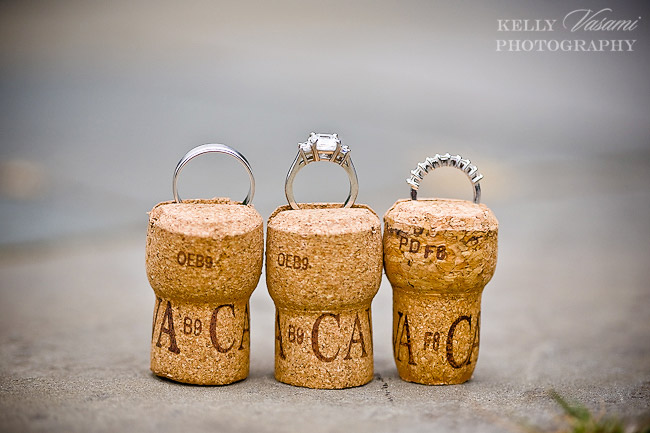 Lulu Cake Boutique in Scarsdale provided these delicious-looking cupcakes. I may have to take a trip down the block to try out some Lulu's for myself – don't they look yummy?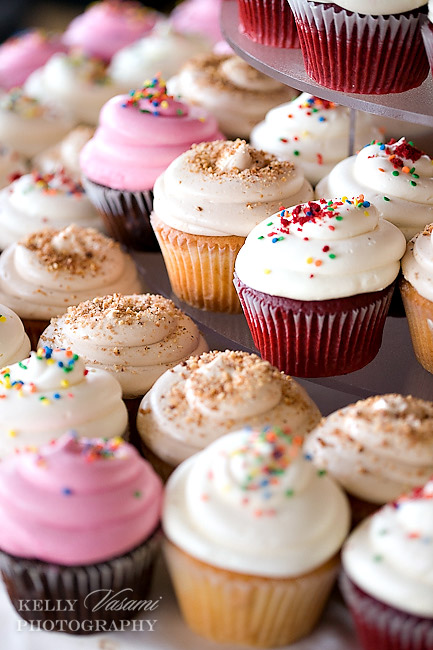 Jordan, the head chef at Mamaroneck Beach and Yacht Club, does an amazing job. Feast your eyes on his seafood bar: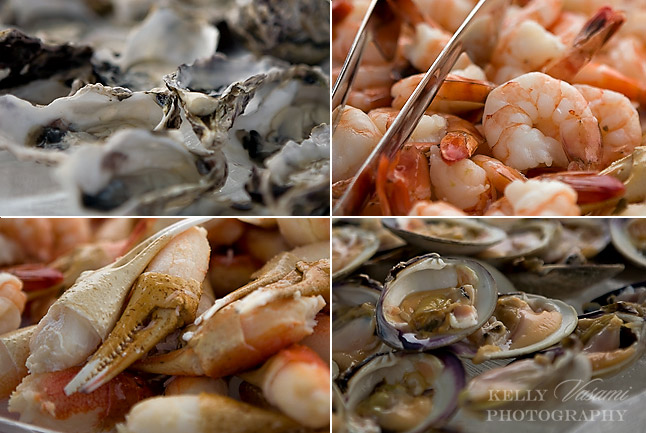 Lliquid always knows how to get the party started: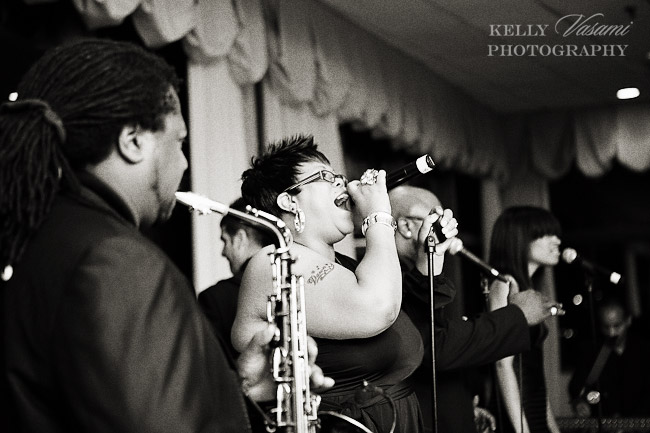 Congratulations to you Emily and Steve – your wedding was so beautiful and I wish you all the luck and love in the world. Thank you for including Kelly Vasami Photography in your wedding plans – cheers!