This adorable little guy was in town to meet his twin cousins for the first time, and his mom wanted to have a portrait session with the three of them. I had a great time chasing the twins (and letting them chase me too), and spending time gazing at this beautiful 3-month-old baby boy too. This session was more like a fun playdate, I just happened to bring a big camera instead of a tub of play-doh.
Here are some of my favorites from our session: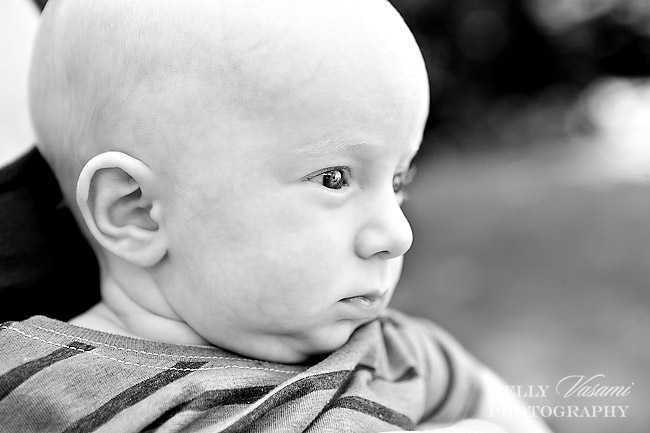 The twins had way too much fun kissing their new baby cousin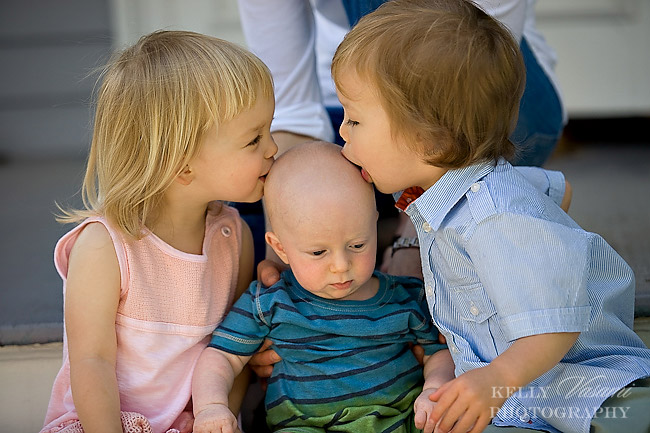 My favorite from the session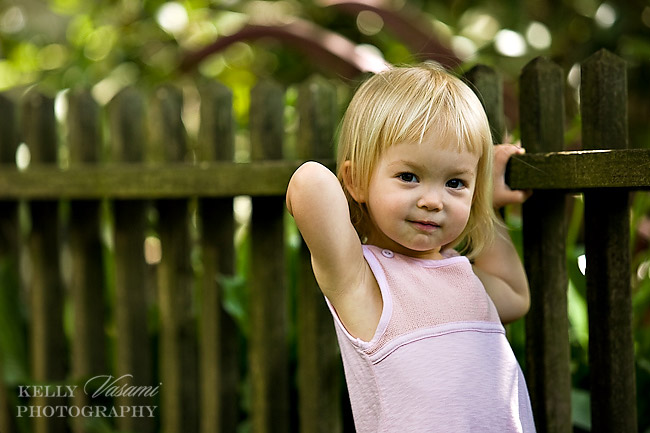 This image will be so sweet to look back on in a few years when the kids are all grown up (it will happen before you know it)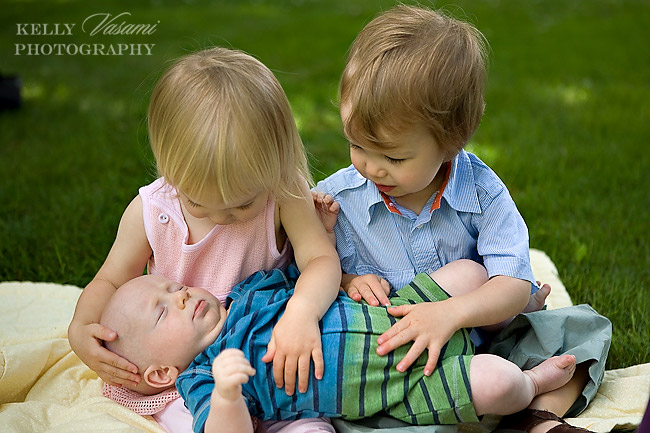 The twins had such unique little personalities already: reserved, shy "A", and adventurous, outgoing "O". But the one thing they have in common is how absolutely adorable they are!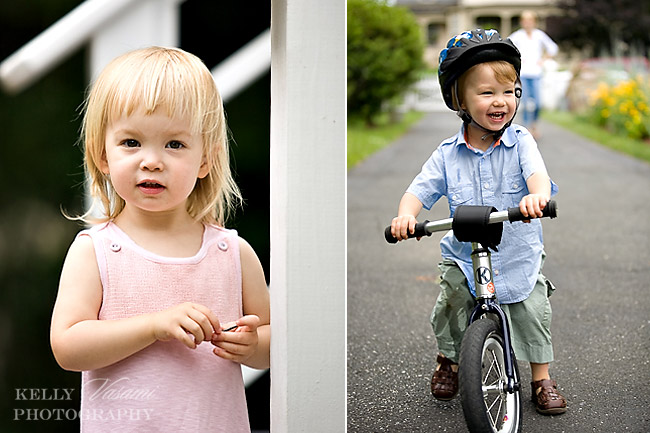 Poor little "M" was all worn out by the end of our playdate!