In the interest of full disclosure, I have to let you know that the gorgeous bride is my cousin. 🙂 Blond hair and blue eyes run in the family… just look at my son! 😉
You might remember Rebeccah & Rollin from the engagement session we did last summer. Just as I did when I posted their engagement post, I'm putting waaay too many images into one blog post…
Rebeccah & Rollin's wedding was a great way to kick off my 2008 wedding season – start with a ridiculously good-looking couple, add in a super fun family, an awesome bridal party, one rocking band (The Uptown Band, out of Reading, PA), and a fantastic location (The Eden Resort in Lancaster, PA)…. What more can you ask for? Without further ado, here are the images: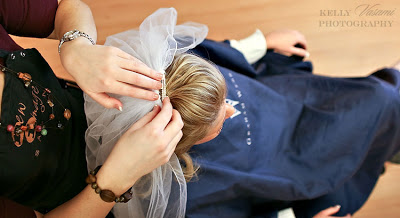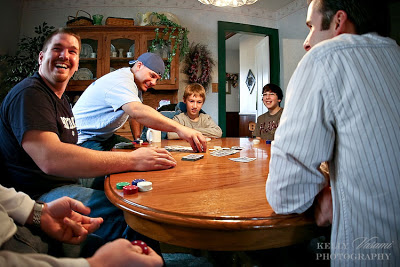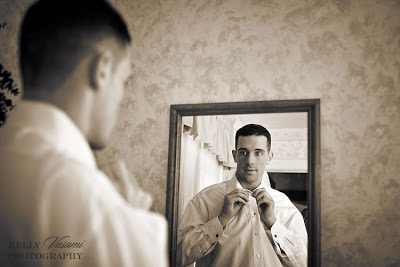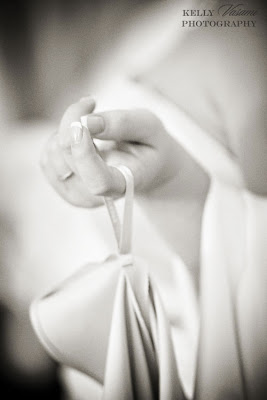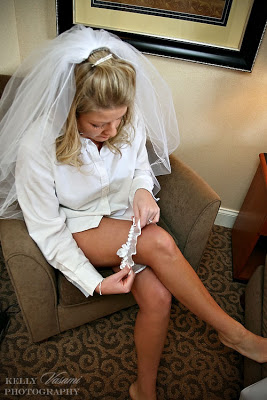 Rebeccah's dress was just breathtaking! The princess skirt was literally as wide as she was tall! Here it is on the king-sized bed in the hotel room, and below that is a close-up of the intricately beaded bodice.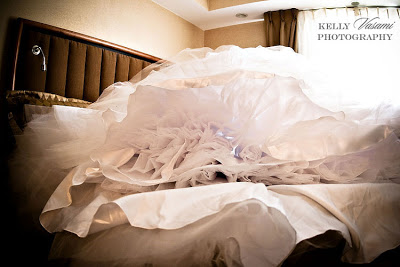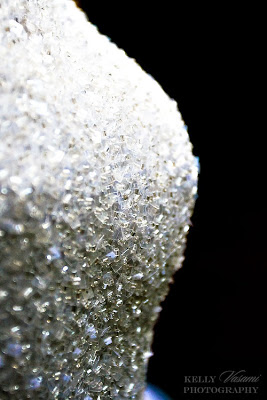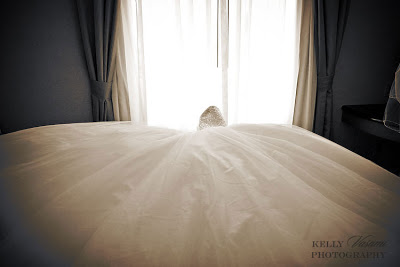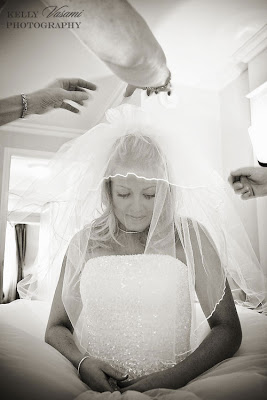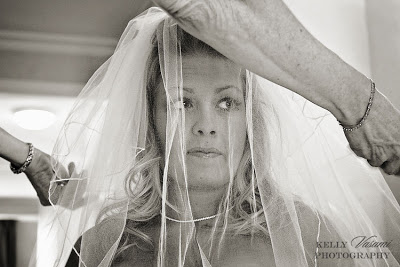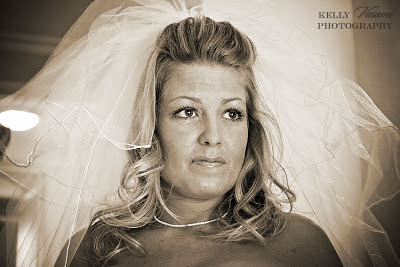 I loved the reaction of Beccah's bridesmaids as they caught a glimpse of her in her dress for the first time: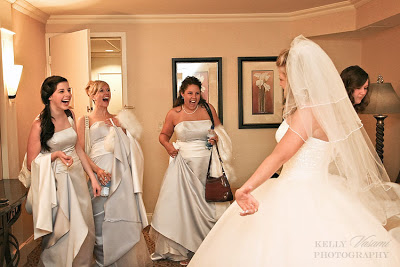 One last picture with the mother of the bride (my aunt Nancy) and the matron of honor (Beccah's sister, my cousin Jessica). Jessica was very brave when she asked me in 2005 to photograph her wedding (my first!). I've come along way since then 😉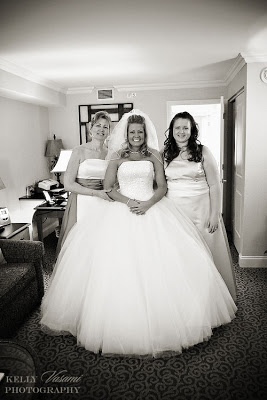 My son Jake was the ringbearer. He'll be two at the end of this month. We all crossed our fingers that he would walk down the aisle and then stand at the alter with the wedding party. Instead, he broke away from the flower girl Rachel, and ran down the aisle towards me, yelling "Mommy! MOMMMMMYYY!" the whole way. I have to admit, it was pretty darn funny! 🙂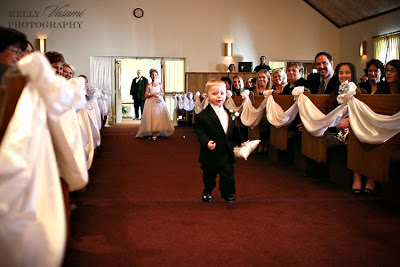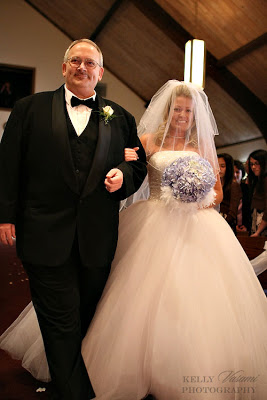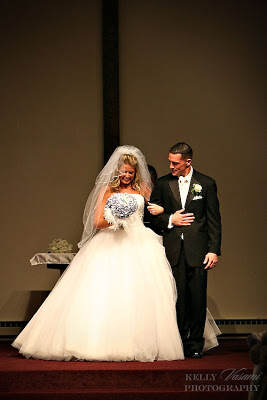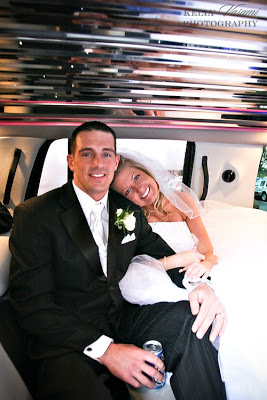 We had a little trouble staying serious during the formals 🙂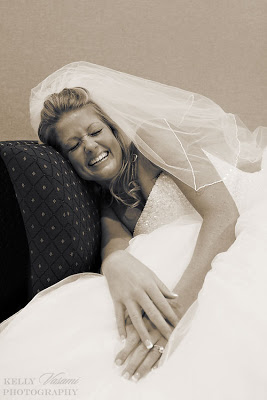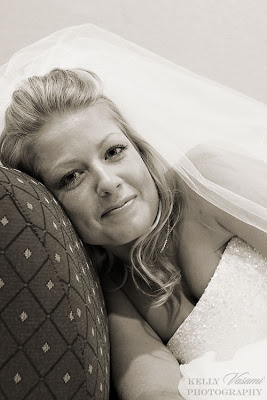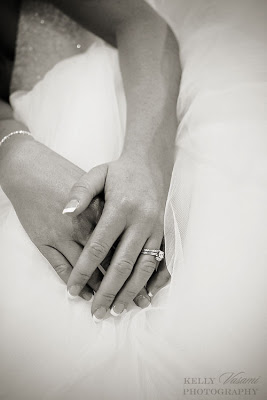 How hot are these two??!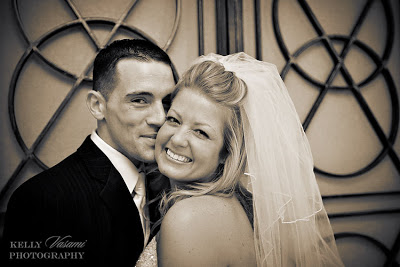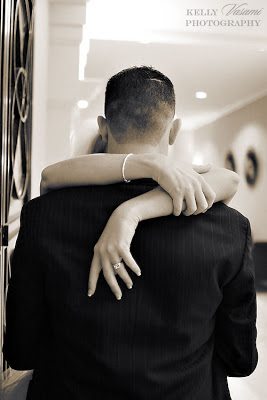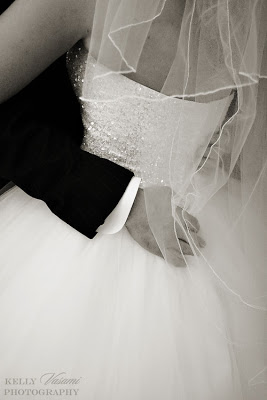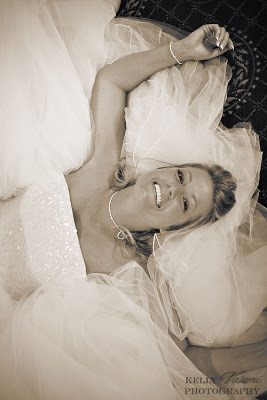 Luckily, Rebeccah trusts my crazy suggestions 😉 I got in this pose first to show her that yes, I was really serious, and it would, in fact, make a great picture…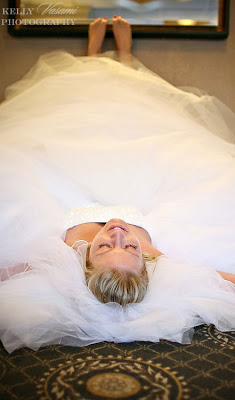 Bill (Rebeccah's brother-in-law) and bridesmaid Amy make their grand entrance to the Eden's Courtyard: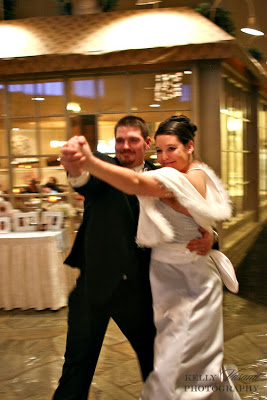 Rebeccah and her father (my Uncle Robin) during their first dance. My "assistant" (my dad, Jim Valentine) actually shot this particular image – way to go, Dad! 🙂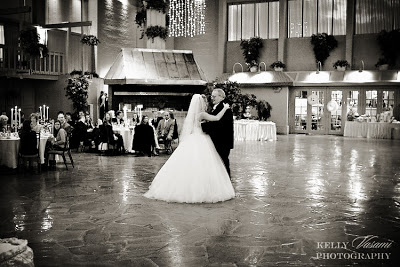 Rollin and his mom: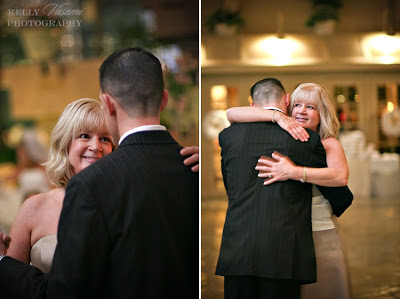 What's better than feathers and hydrangeas?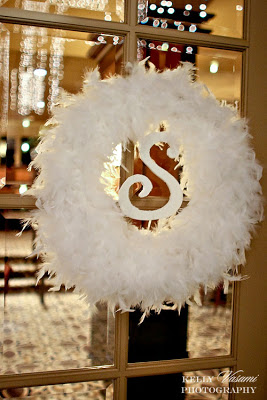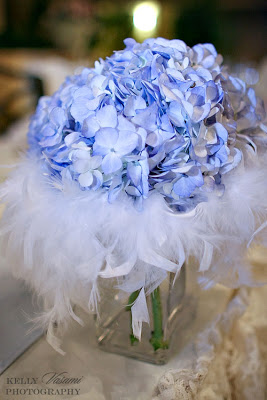 Laughing during the best man's toast: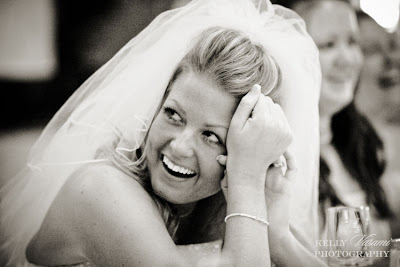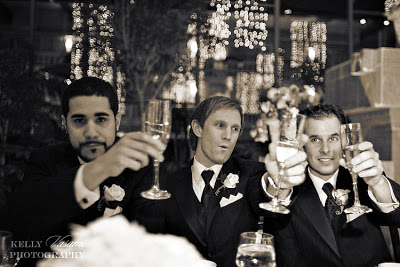 This lucky gal caught the bouquet: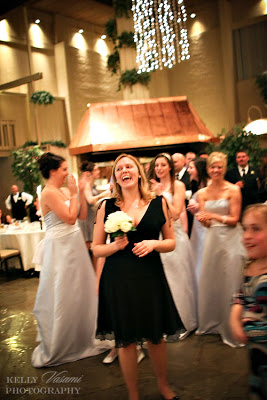 The look on Beccah's face is priceless!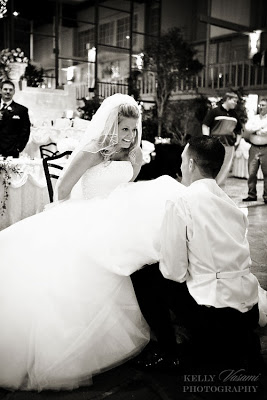 Yup, that's my little boy! Jake looks too darn cute in a tuxedo, I must say!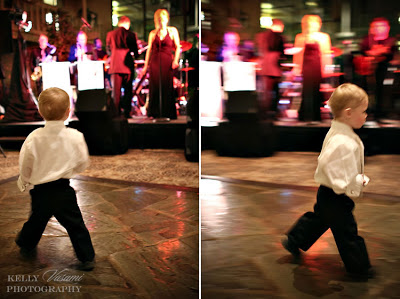 And this little lady could certainly cut the rug as well!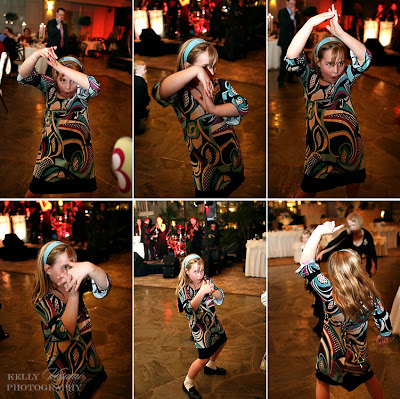 I'll end the world's longest blog post with one last picture of the beautiful bride. Rollin – you're a lucky man! Congratulations to both of you!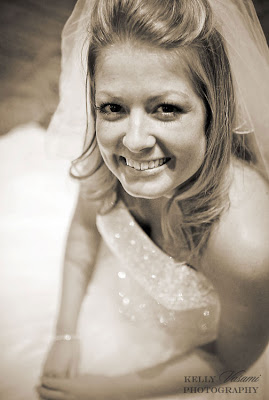 Thanks again Bec & Rollin for letting me be a part of your special day! Hope the Honeymoon is AWESOME!!! 🙂 Love ya lots! – Cuzin Kel