Recently, I had a very sweet portrait session with a family who just welcomed their second daughter. Big sister "Gi-Gi" was very proud of her six-day-old sister, and was a natural in front of the camera. Thanks so much Angela & Ray for having me over to photograph you and your beautiful family. Looking forward to seeing you again soon!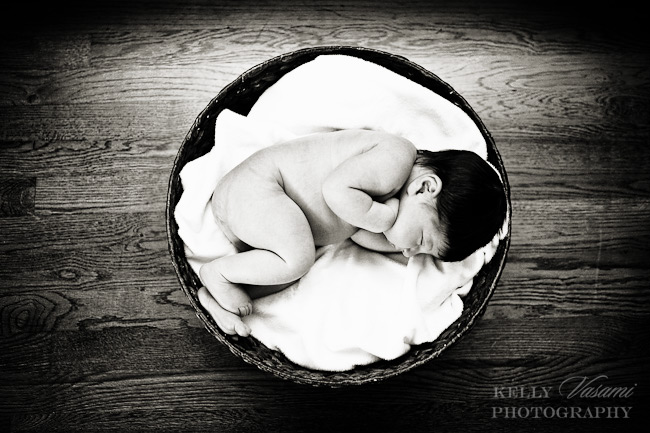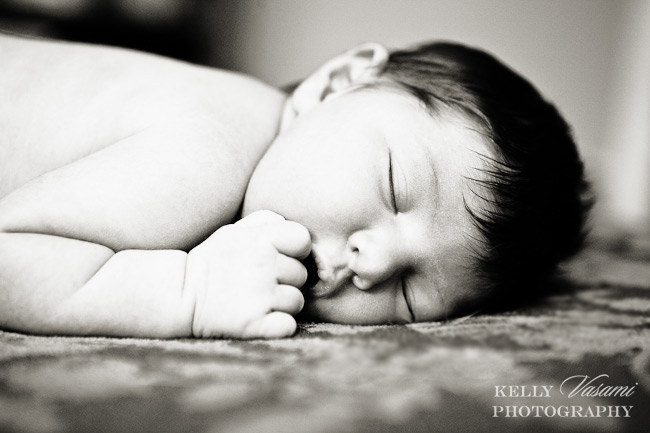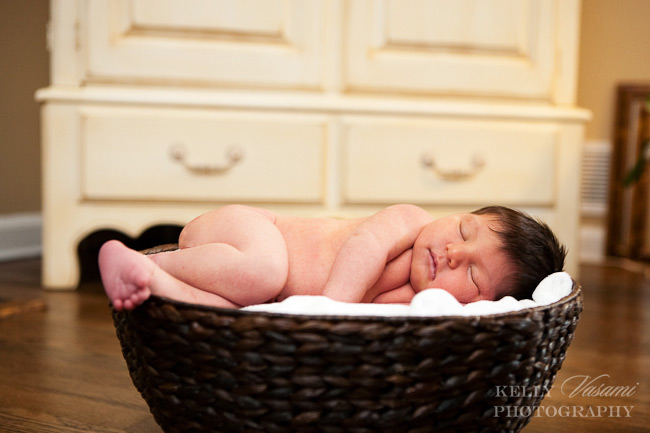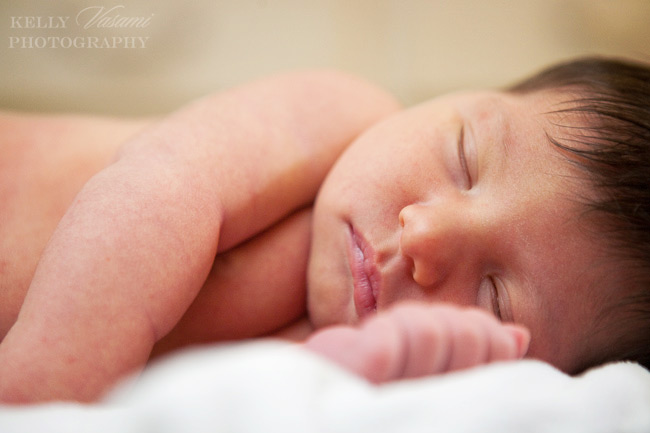 You can only take photographs like this with a newborn who is under ten days old. They are so still, such deep sleepers, so perfectly pliable at this stage. (Don't worry, mom is just out of the frame to the right, just in case.)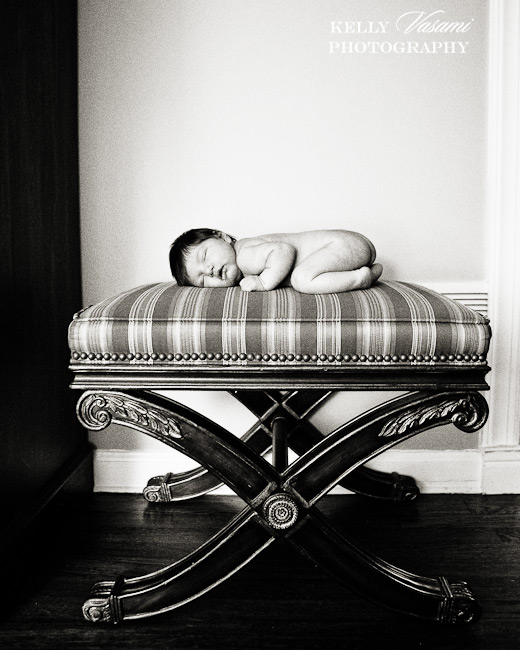 In daddy's big hands, you get a sense of how small little "S" really is!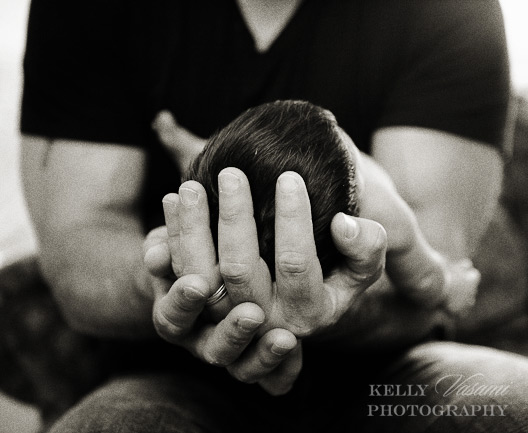 Some photographs of the proud big sister….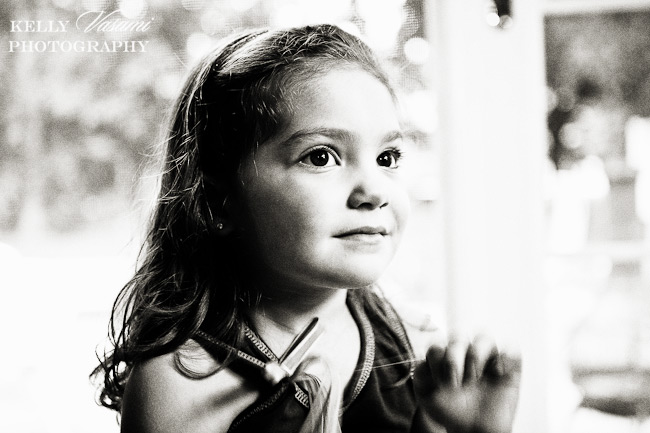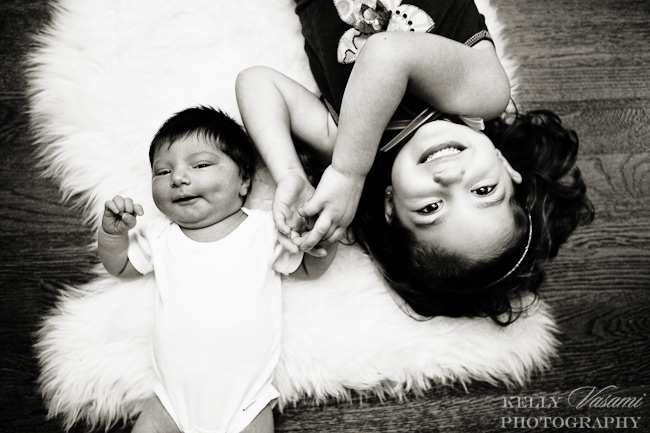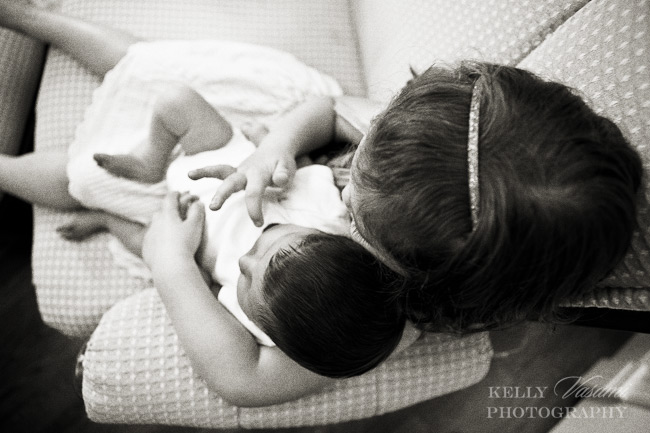 Watch out mom & dad! You have a future heartbreaker on your hands! 🙂