Marie and Marc decided to fly all the way from France to get married in Central Park. They found me, and booked me, completely over the internet. I was a bit nervous about possible language barriers (I was never an exemplary student of the French language), but all fell into place, and I remembered enough French and the couple knew enough English that we all got by just fine.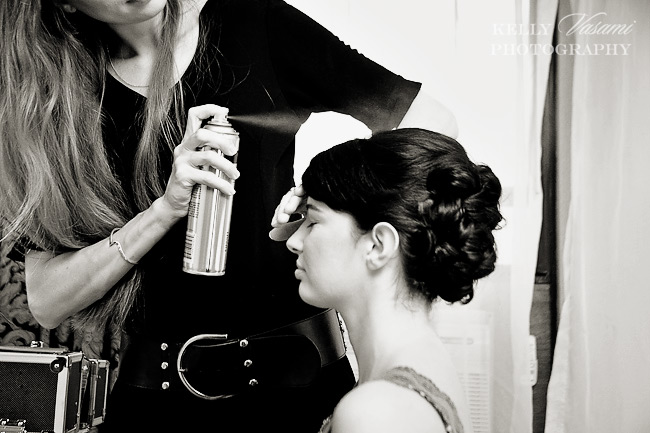 Marie got ready in the Belvedere Hotel in midtown Manhattan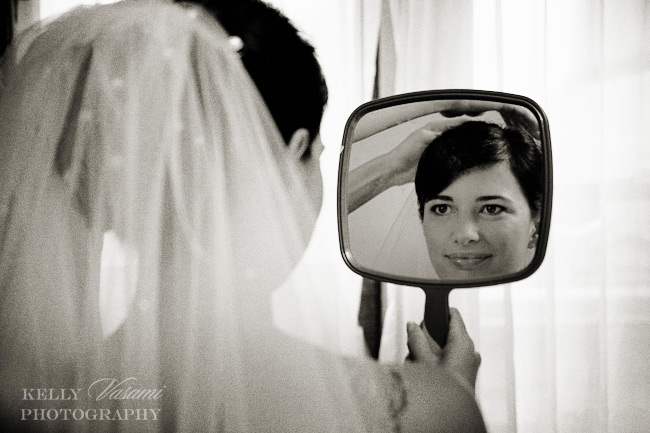 Marie & Marc's wedding announcements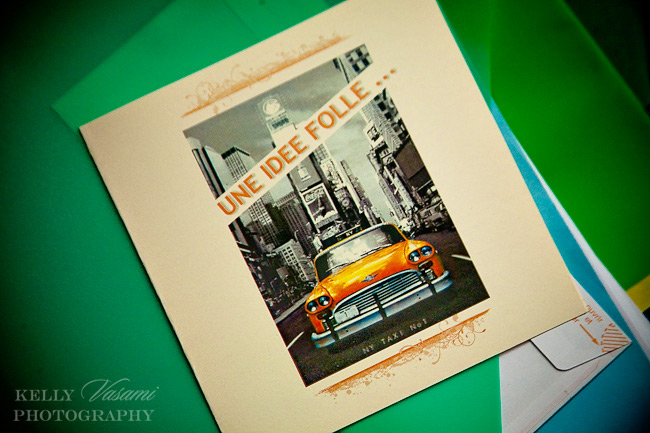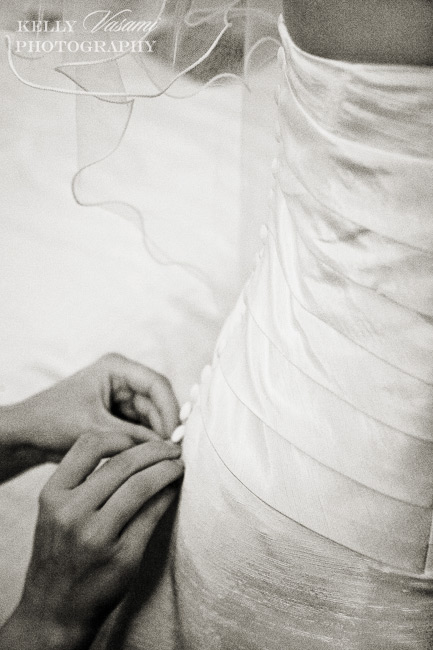 Marie is a stunningly beautiful bride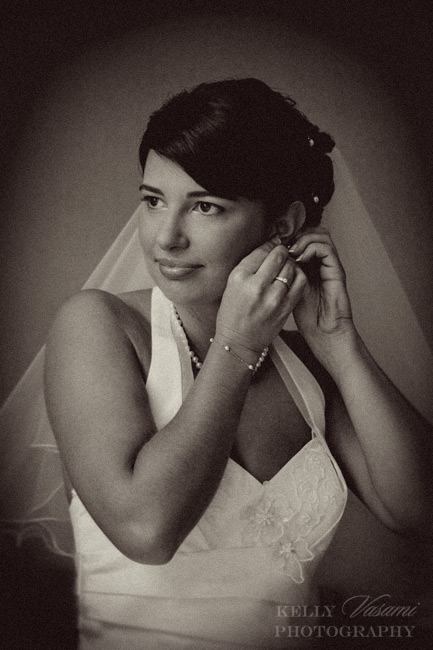 Wouldn't you know it – record rainfall in Central Park on their wedding day. I can't even imagine how much good luck that means for their marriage!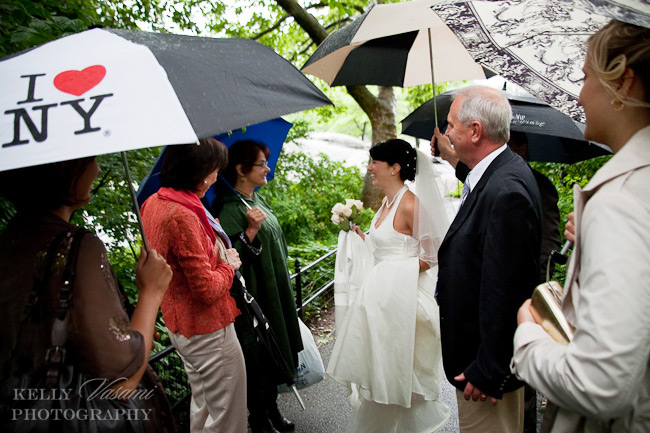 The Lady's Pavilion in Central Park is a beautiful place to hold an intimate wedding ceremony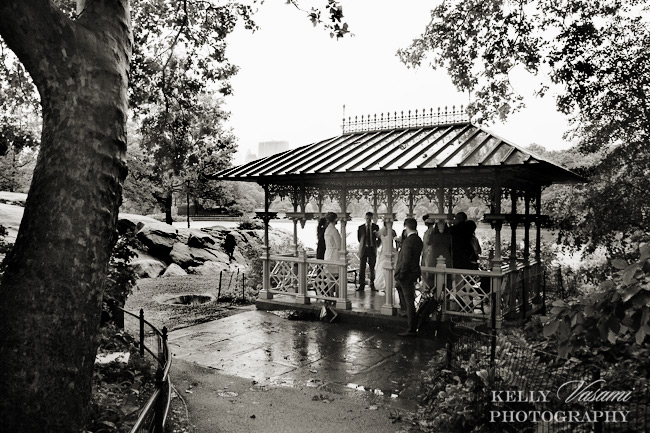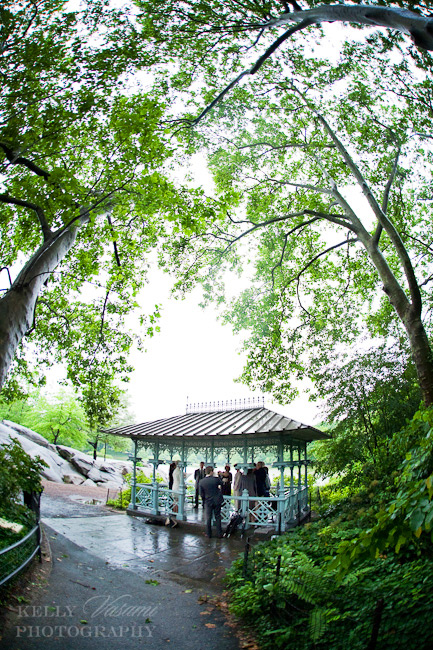 Despite the rain, Marie literally smiled the entire day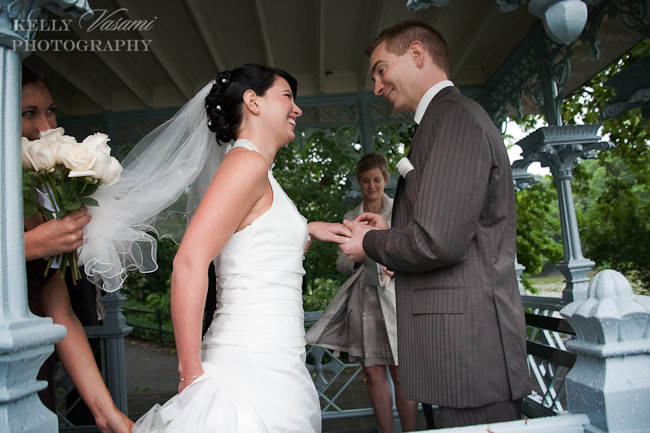 With this ring….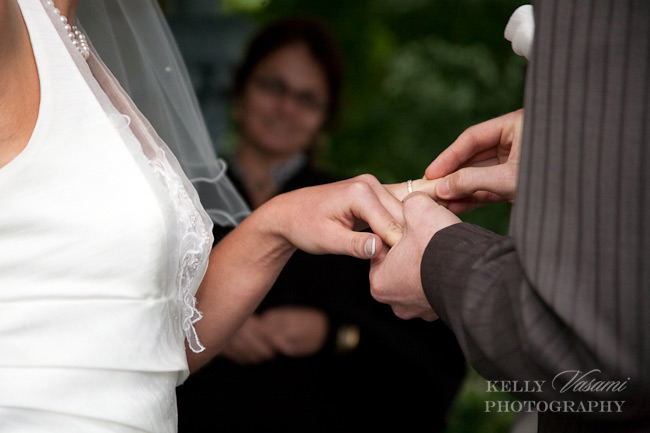 …I thee wed!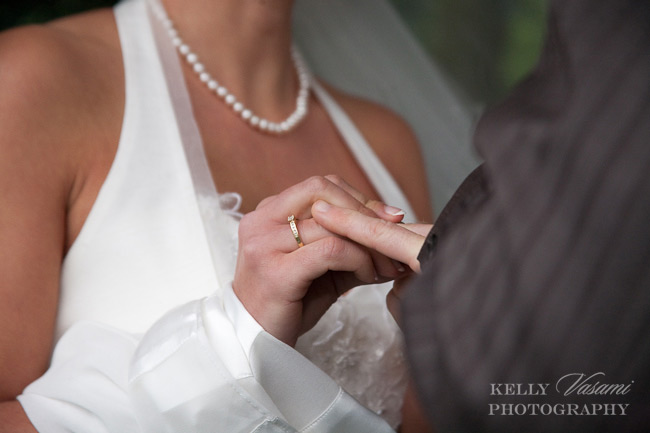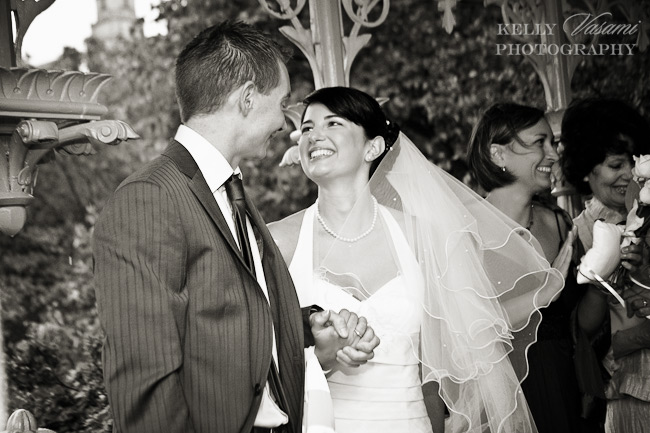 The rain paused long enough for us to take a few portraits in Central Park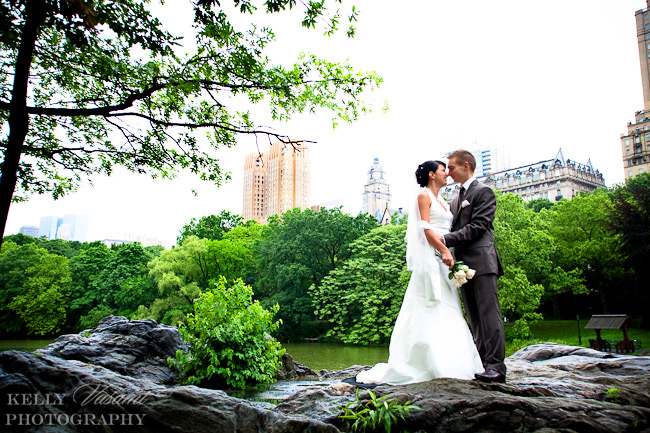 We then took a limo ride around NYC, ending up in Times Square, where the rain had finally stopped all together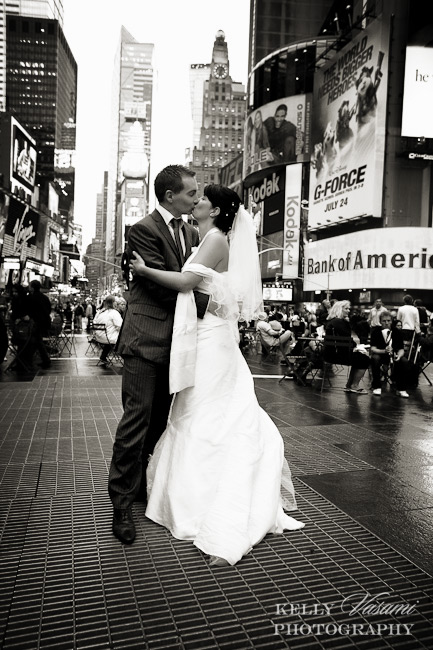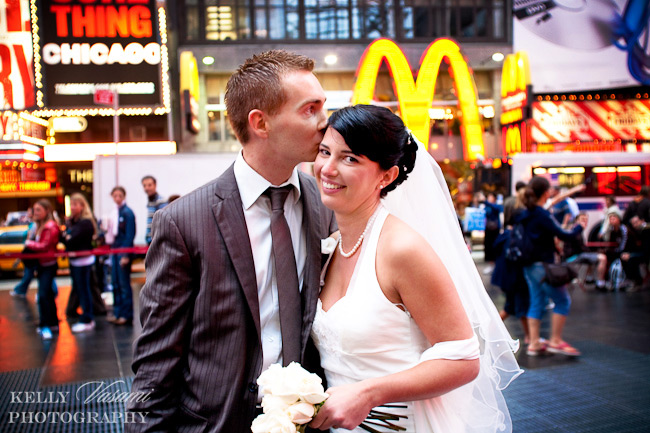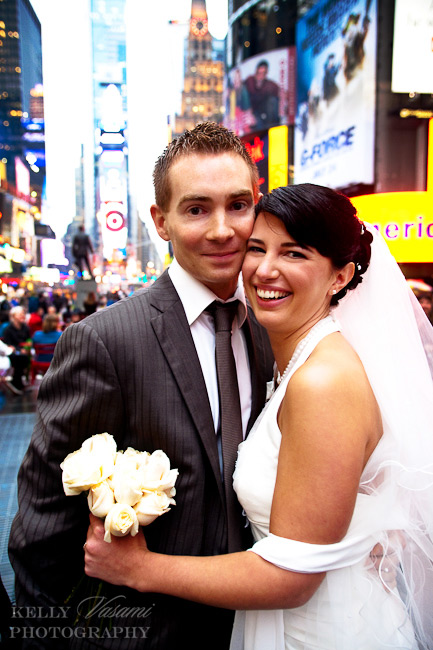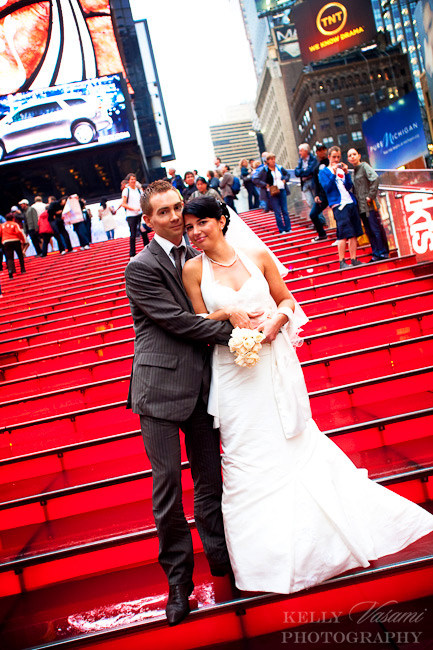 M & M – Marie & Marc!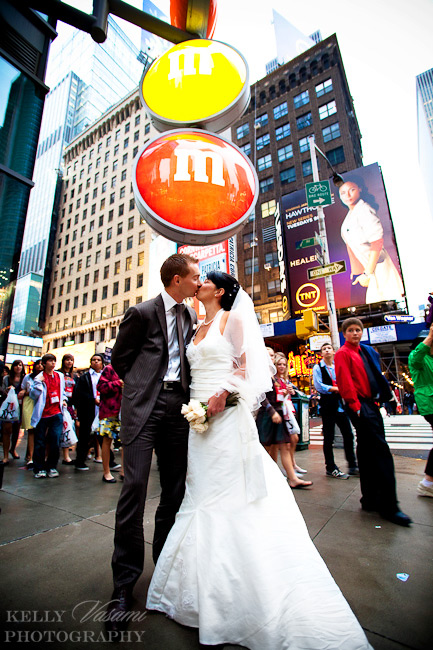 This group of schoolgirls broke into applause when they saw the newlyweds!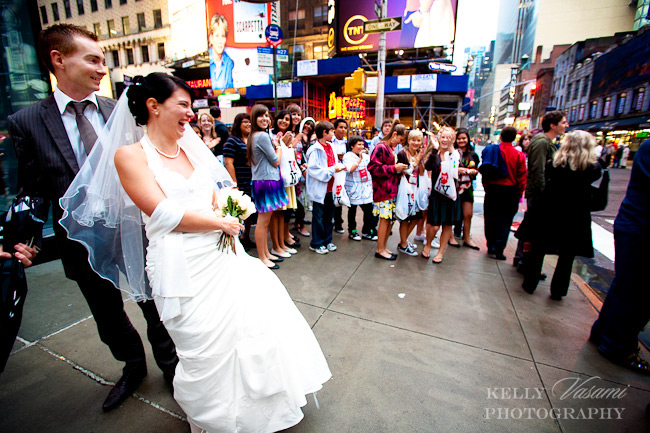 My favorite – luckily the cab didn't honk at us after the light turned green 🙂 I told Marie you can get away with pretty much anything when wearing a wedding dress – even in NYC.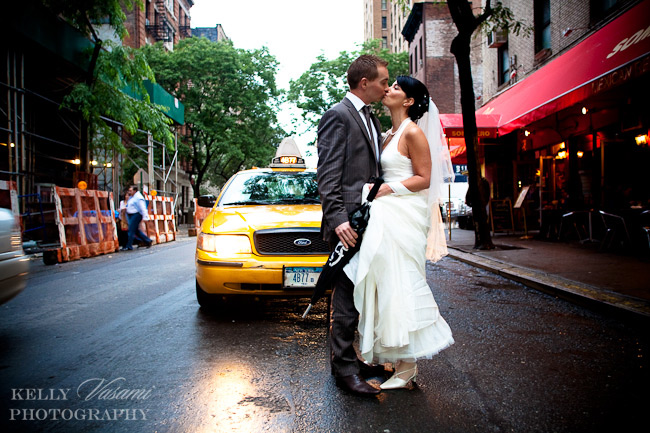 Quick, casual portrait of the lovely newlyweds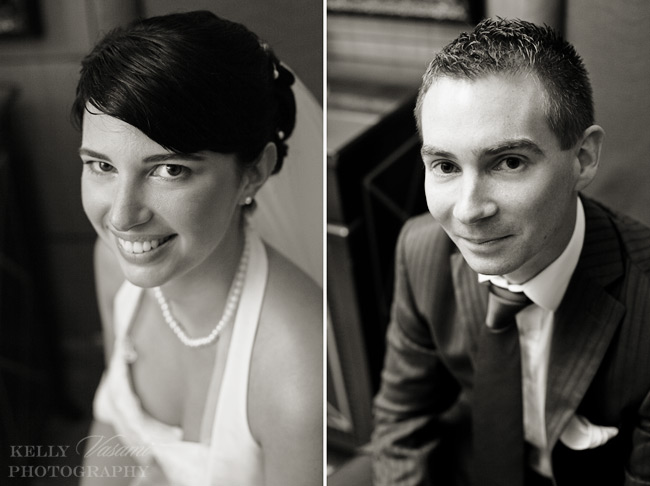 Thank you Marie and Marc, for having faith in my photography without meeting me beforehand! I had a lovely time at your wedding and wish you both all the luck and love in the world!