Stephanie and Robert were married on a beautiful summer day in Connecticut. The reception and getting ready took place at
Indian Harbor Yacht Club
in Greenwich, with sweeping views of the Long Island Sound. The ceremony took place in nearby Larchmont, NY. Each detail was meticulously planned by Stephanie, and the day was absolutely delightful in every way.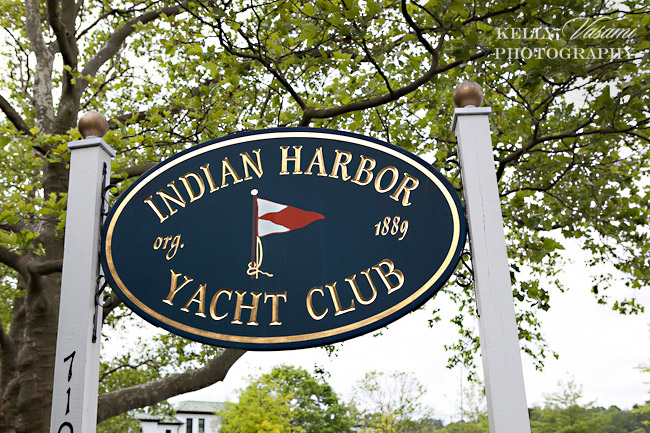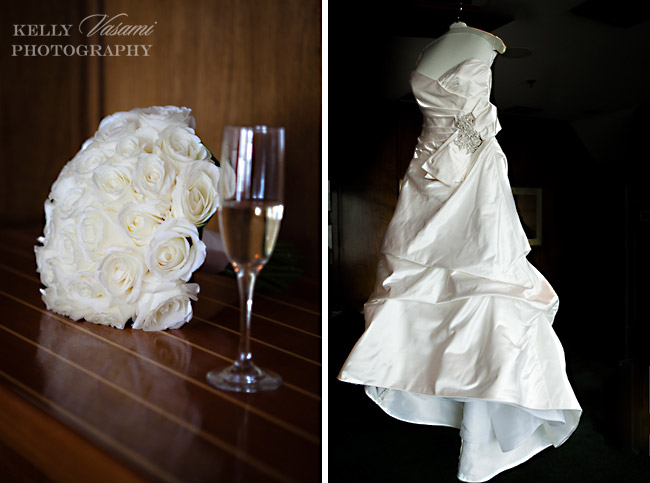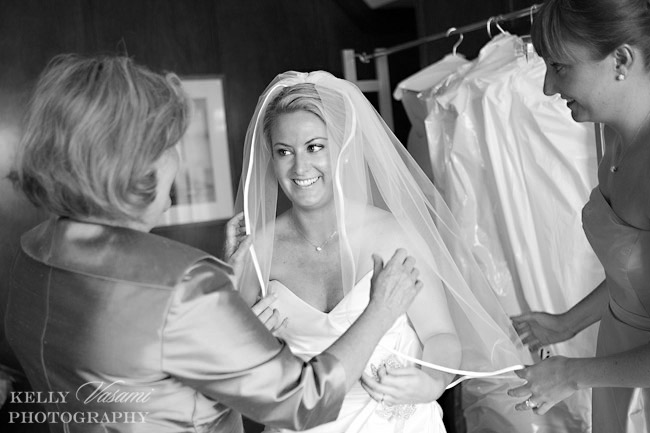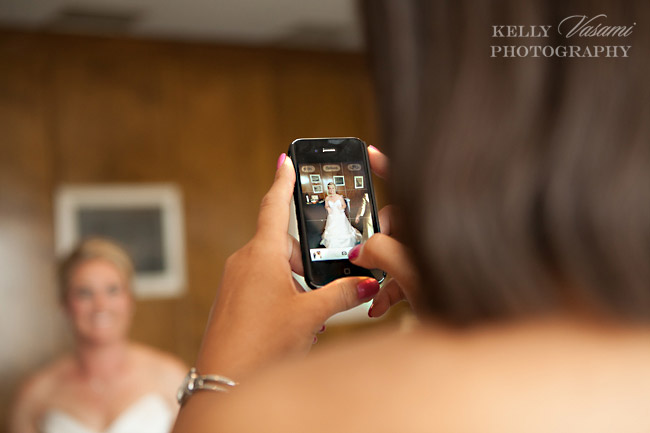 Stephanie is the picture-perfect bridal beauty!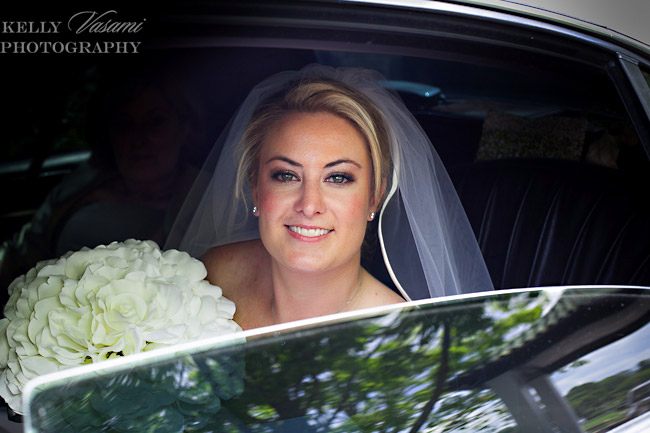 St. Augustine's
in Larchmont is a large gorgeous Catholic Church with huge dark wooden beams and beautiful classic architecture.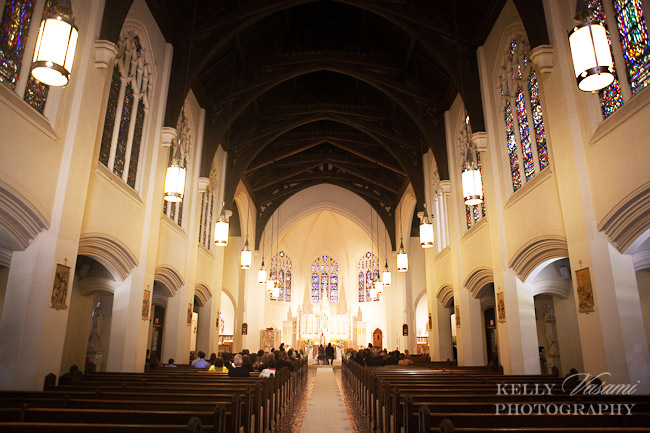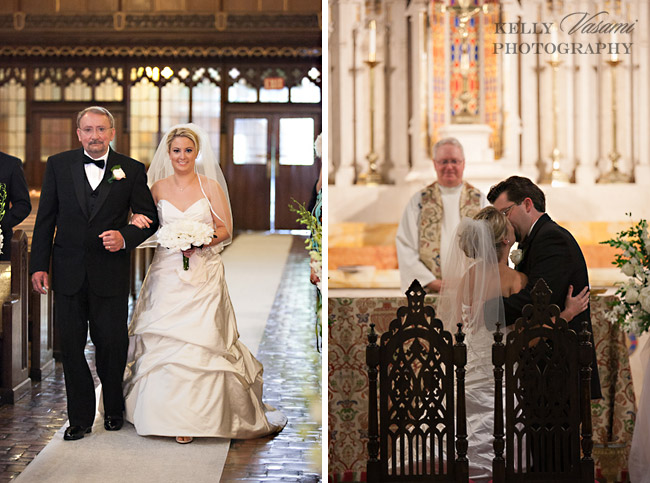 We had a nice breeze coming off the sound, which makes for great sailing, but not so great for taking pictures wearing a veil 😉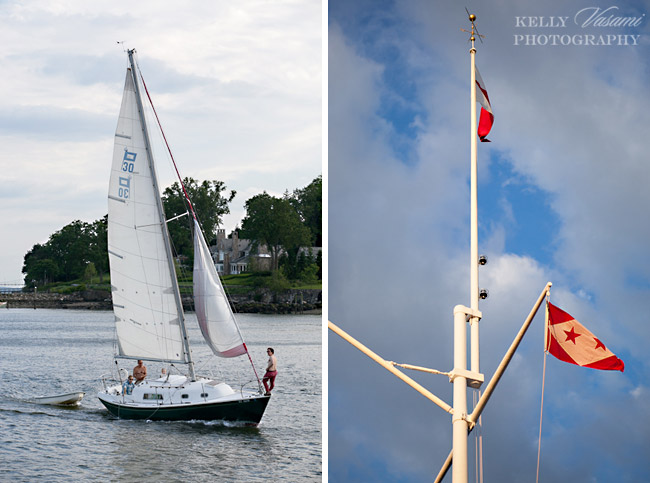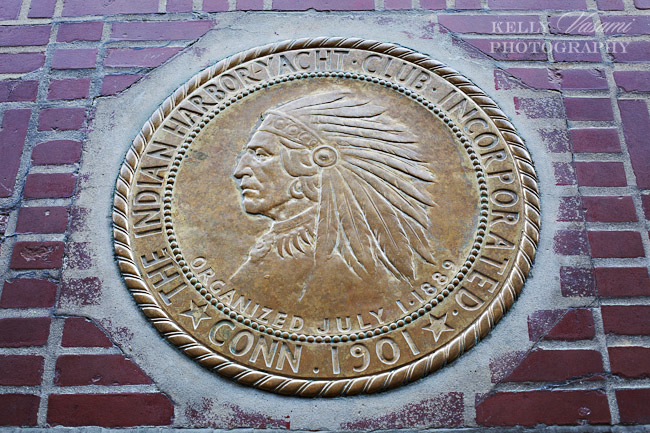 Back inside, the Yacht Club is decorated in beautiful shades of navy and white. Very nautical, very chic. (I officially nominate that as Connecticut's new tourism motto.)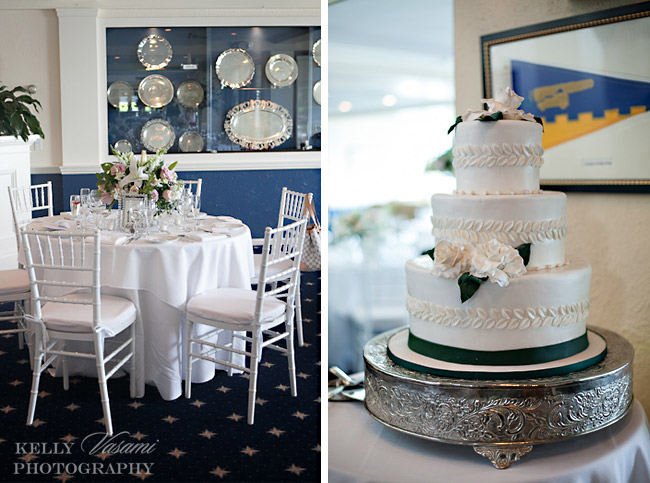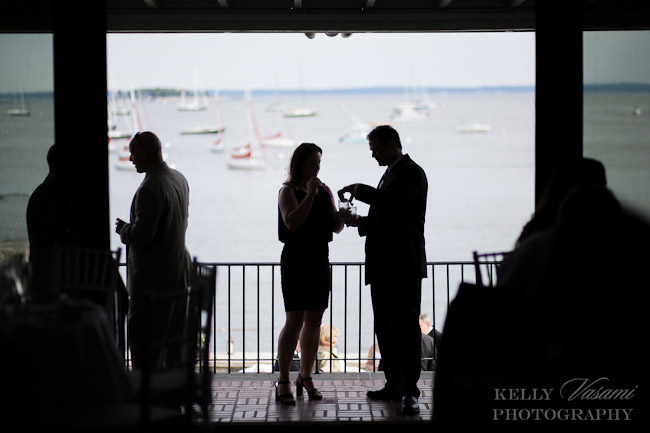 Stephanie and Robert were lucky to have an amazing sunset on the evening of their wedding! The golden light at sunset is just spectacular, and combined with a gorgeous bride and handsome groom, we got some very nice images!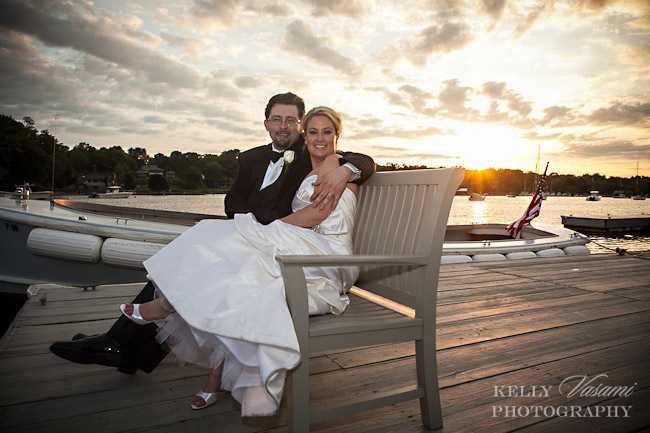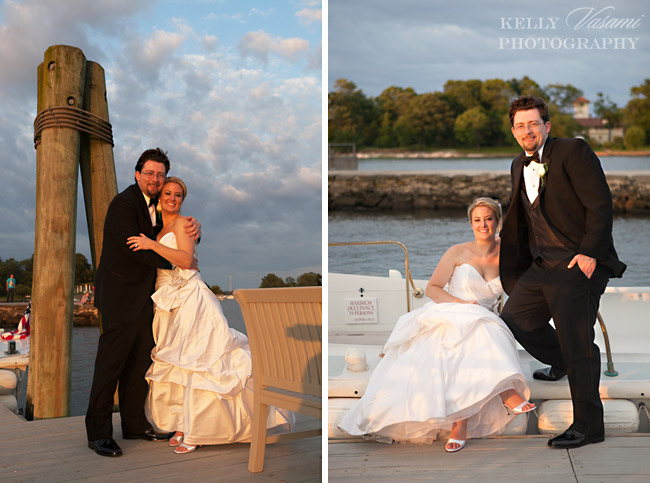 Back inside Indian Harbor Yacht Club, the party was in full swing – and it was a very fun lively crowd!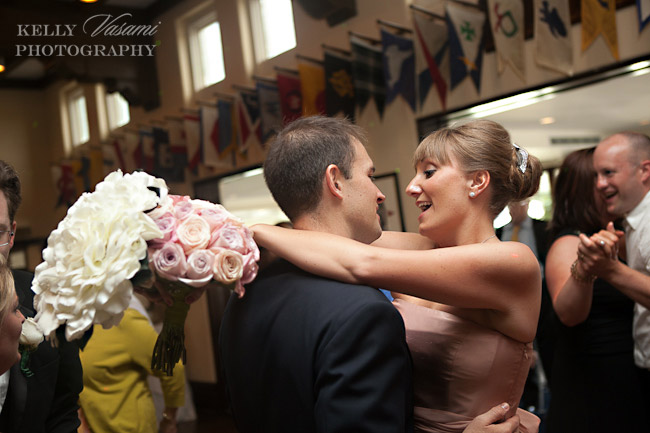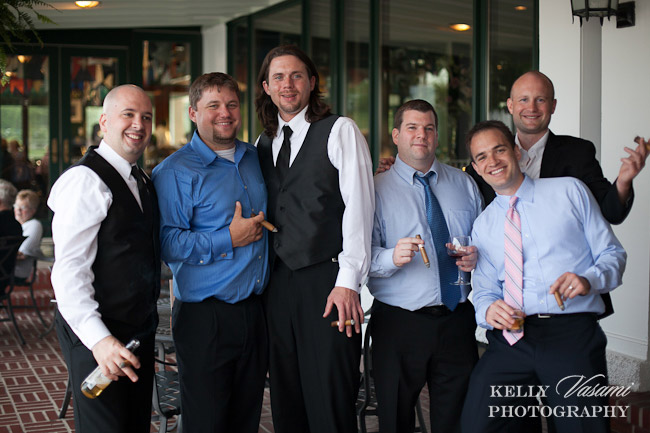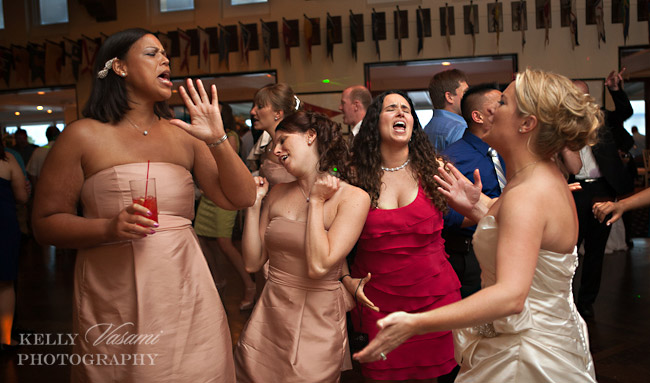 Cake and kisses.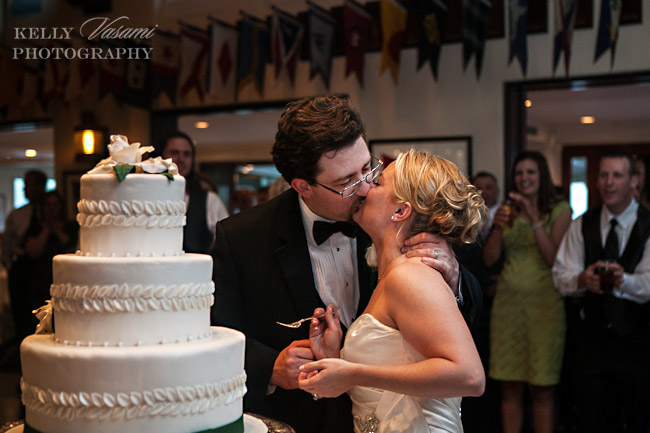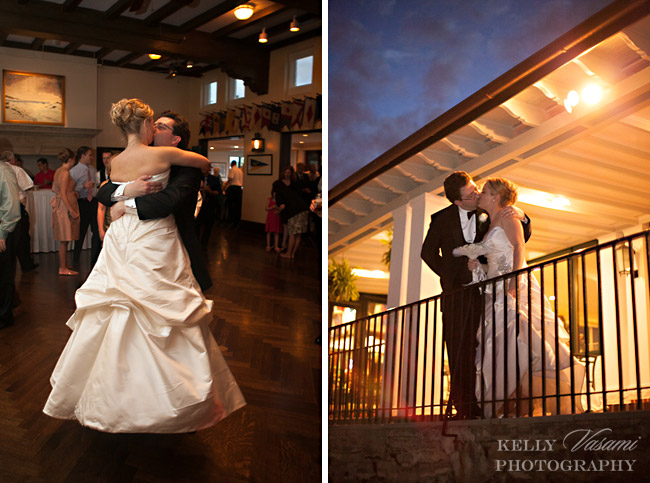 I was so excited to photograph Stephanie and Robert's send-off with sparklers! I LOVE night photography – this was a bit of a challenge trying to focus in the dark with fast moving subjects, but I was THRILLED with the results! How fun does this look? I wish there were sparklers at every wedding now!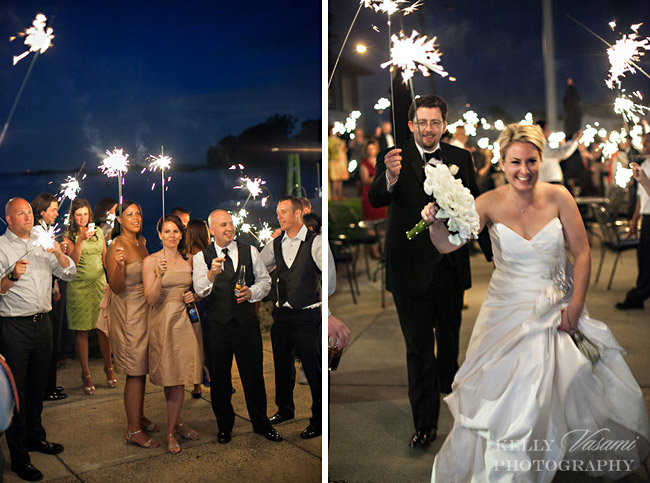 Thank you so much Stephanie and Robert for including Kelly Vasami Photography in your wedding plans – you had a fantastic wedding, and it was awesome to be a part of it!