Dominick and Alexis are BIG NY Mets fans, to say the least! Dominick proposed to Alexis using a personalized "Will You Marry Me?" brick at Citi Field, the Mets new stadium. When I suggested having their engagement pictures taken at Citi Field we all thought, hmmm… that might just work. So we headed down to Flushing on a sunny, breezy October day and did just that: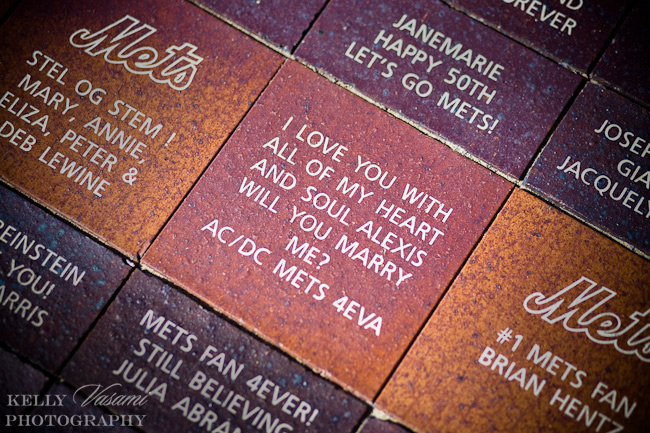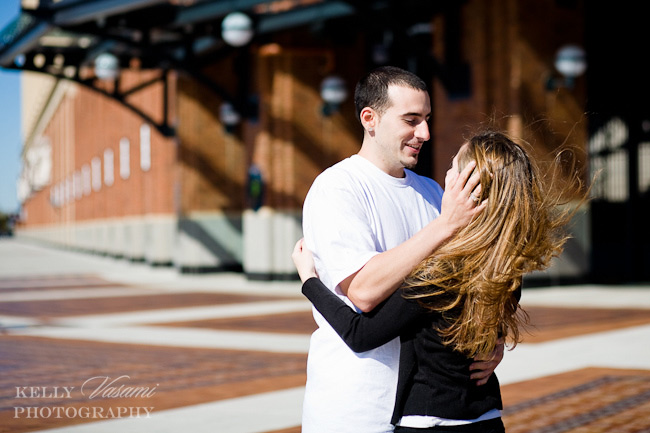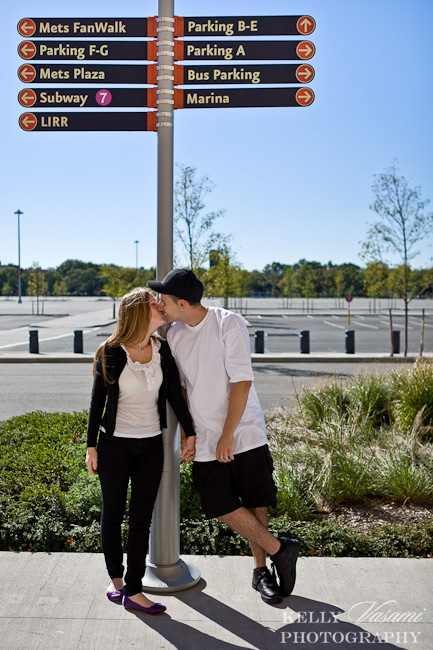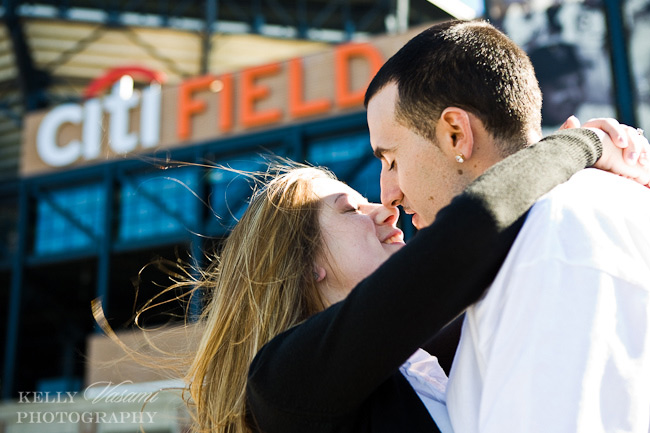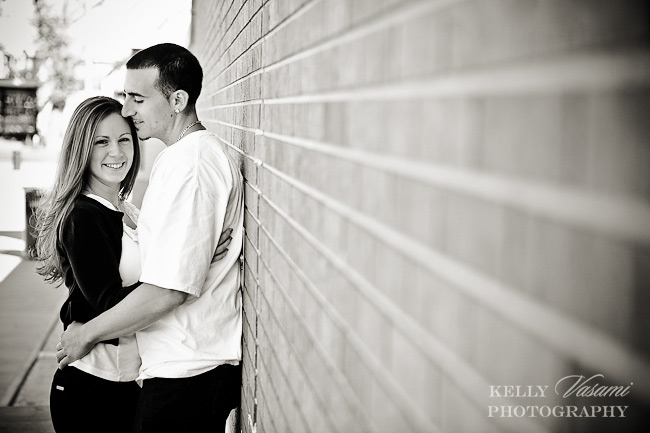 I rarely use fisheye lens, but I think of it as somewhat of a "bunt" – not something that you use every at-bat, but sometimes it's what you need to get the job done…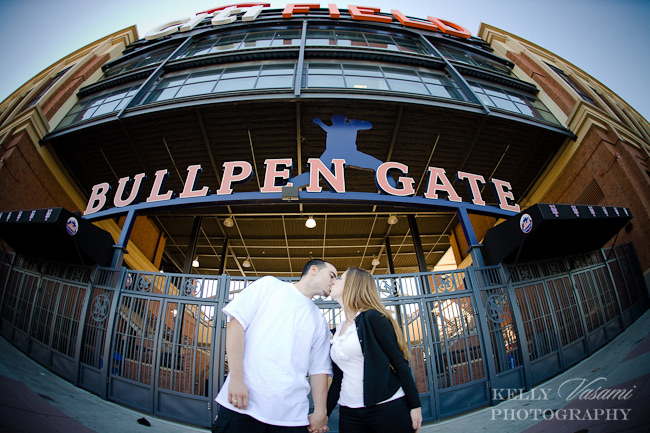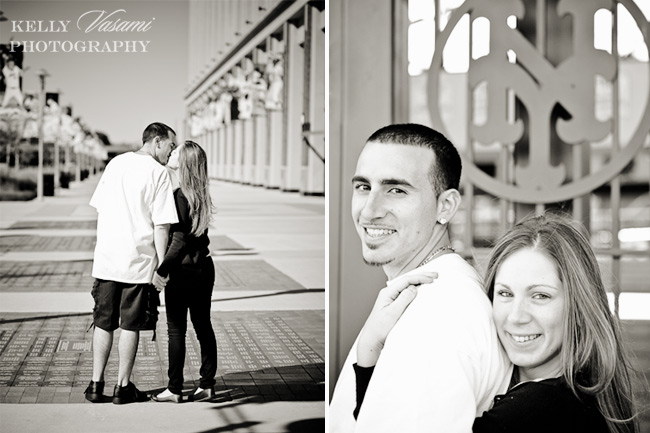 We took a little stroll in the areas around Citi Field to find some fun colors and cool textures.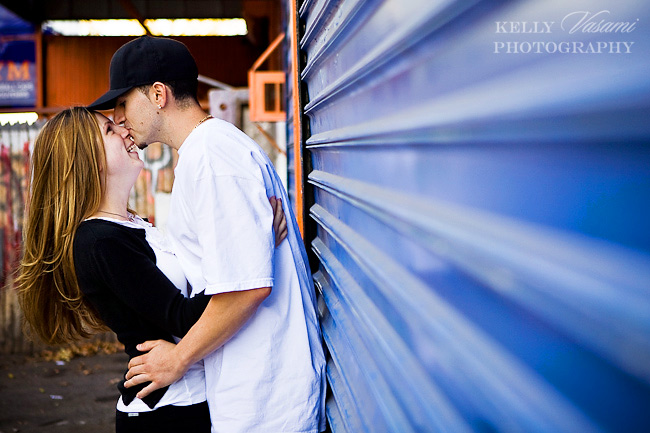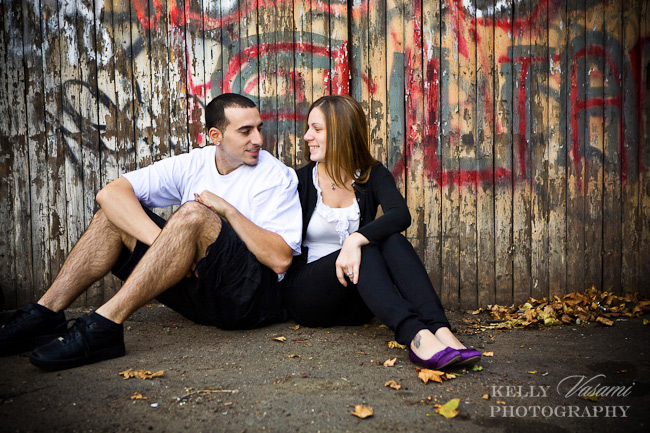 And then back to the stadium for a little more of a nature-inspired look (I love these last two!)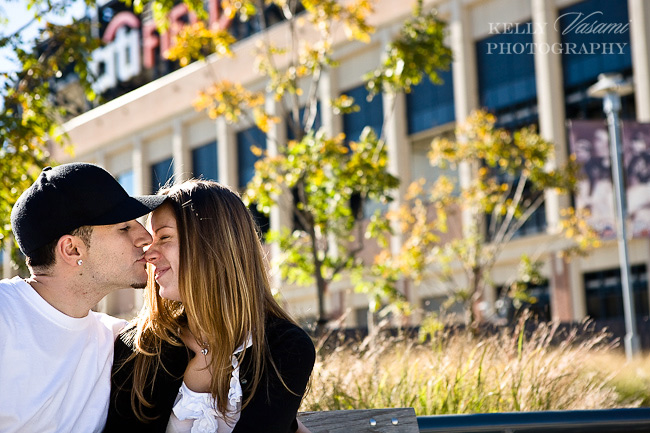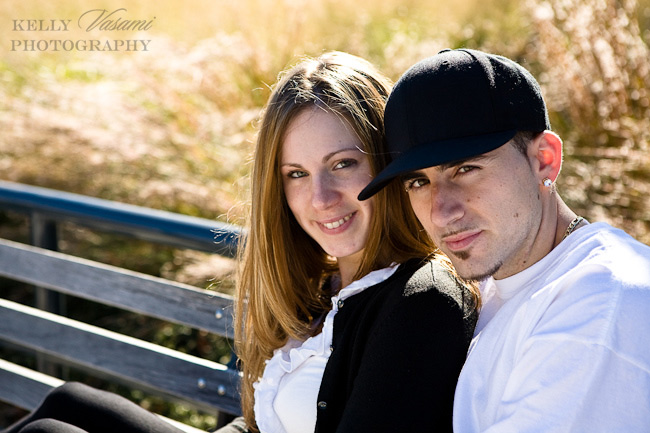 Alexis and Dominick, I had a great time getting to know you both better, and I am looking forward to your wedding in June!