I had such a fantastic time photographing Shana and Paul in and around Prospect Park in Brooklyn on a lovely October day, almost exactly a year before their Fall 2011 wedding. Shana and Paul are a great fun-loving couple and I always think an engagement session is a wonderful way for me to get to know my clients even better. Plus it gave Paul a great excuse to stare into Shana's gorgeous blue eyes for an hour 🙂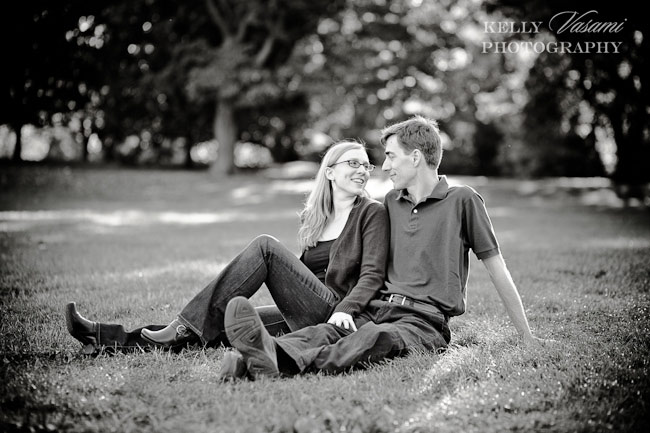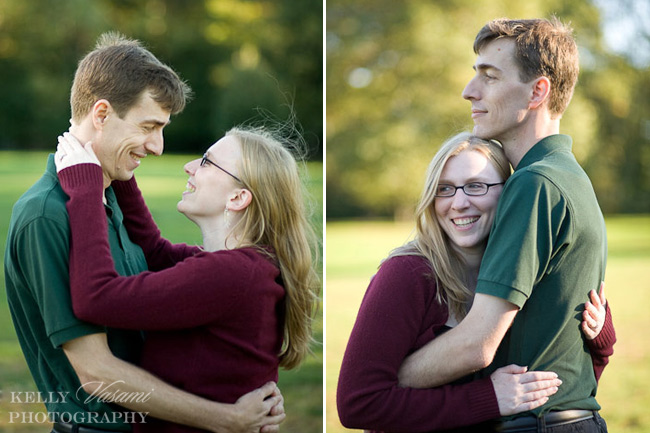 Mmmm… sunlight and long shadows during the golden hour.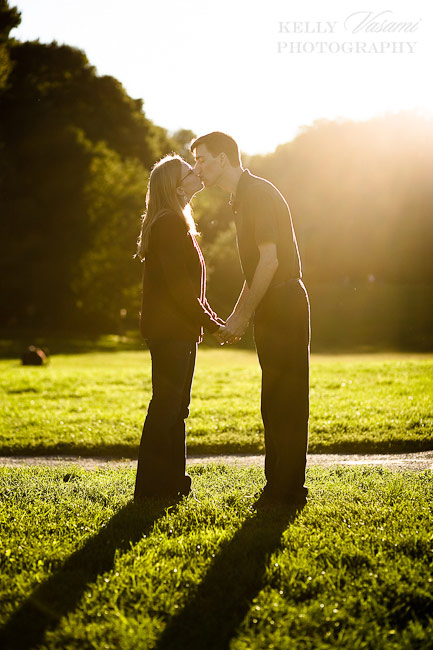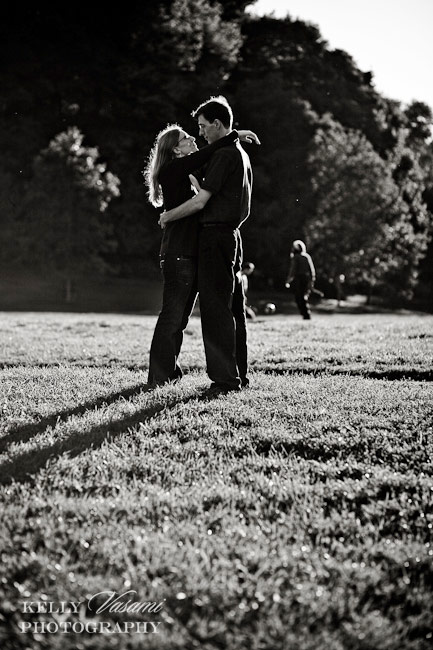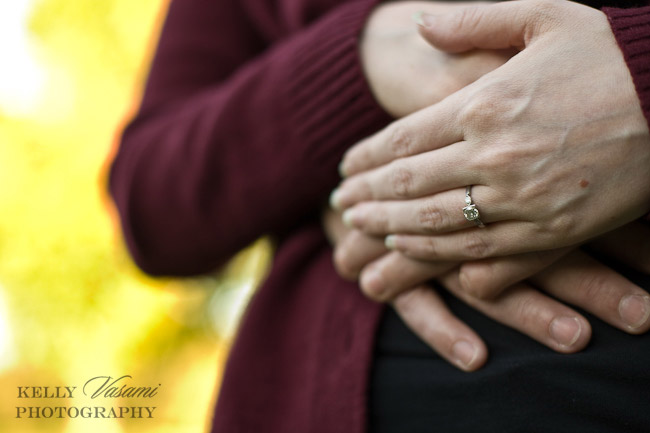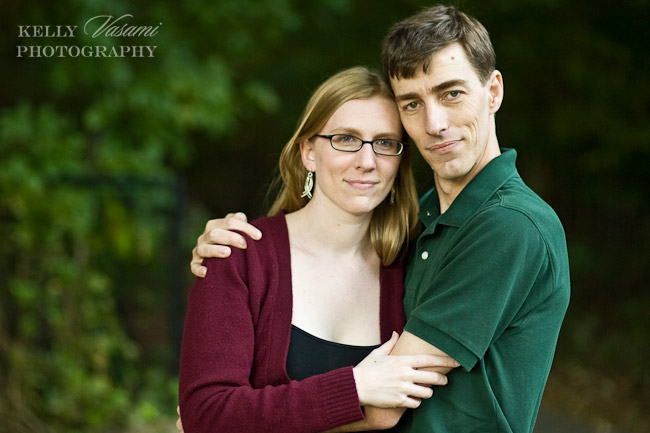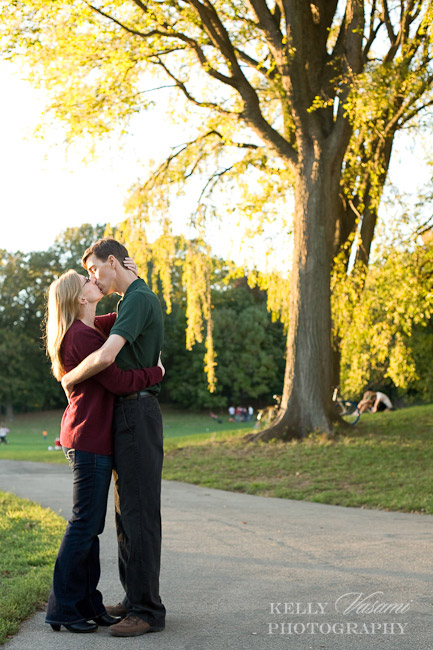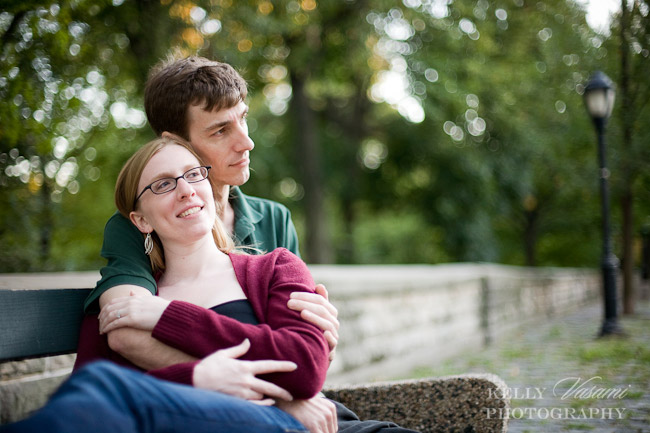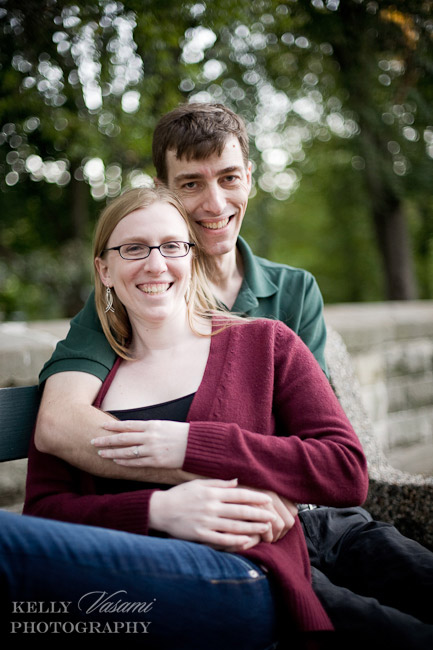 We then headed down into the subway once the sun had set for the day.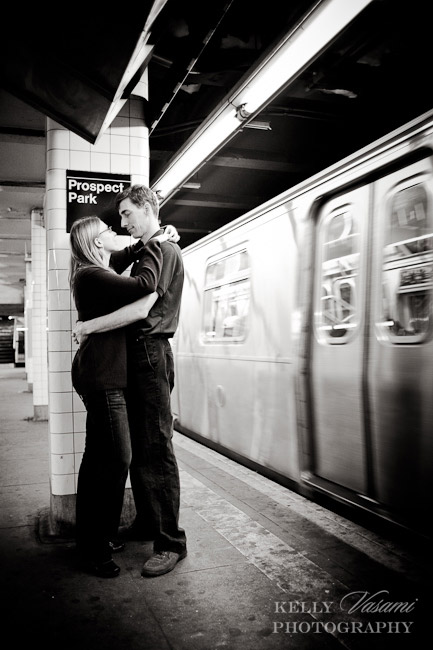 I always love it if I can find artwork/billboards/found objects that relate to the subject I'm photographing. This Absolut Brooklyn prop was exactly what I had in mind!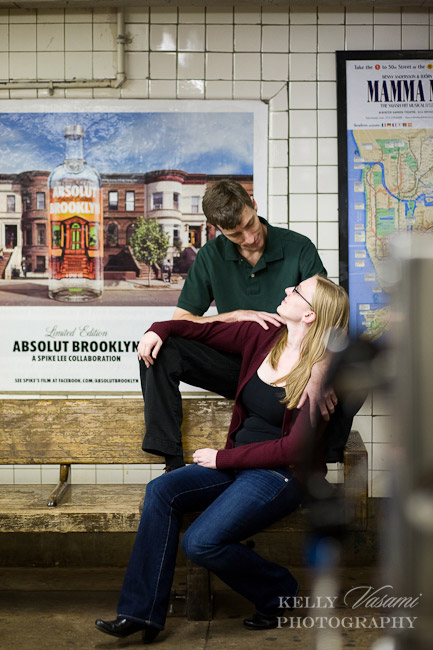 Shana and Paul, thanks again for showing me the sights of Brooklyn and for the stimulating conversation along the way! Can't wait for next October!