My brides and their families value the art of capturing a moment in time and remembering that fleeting moment forever. Because of this, many will buy Kelly Vasami Photography Portrait Gift Certificates for their friends and family who are expecting new additions to their family. I come to their home just days after they have brought their beautiful baby home from the hospital, and have a relaxed portrait session with baby (and sometimes big brother or sister and mom and dad).
Baby Alexander and his family were one of those lucky recipients of a Kelly Vasami Photography gift certificate from a fantastic previous client. I always love photographing beautiful sleepy newborns, and it's even better when big brother, mom and dad join in too!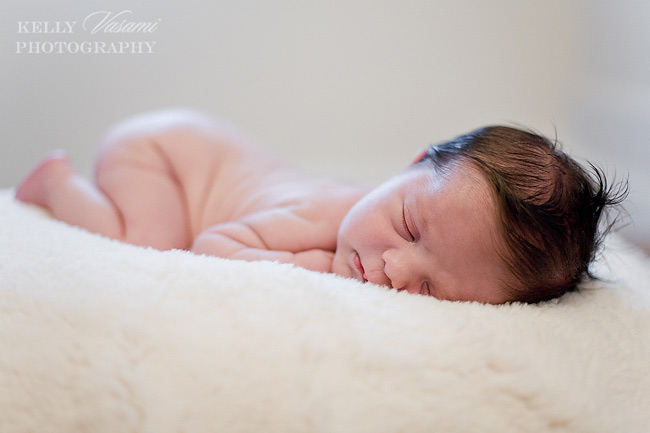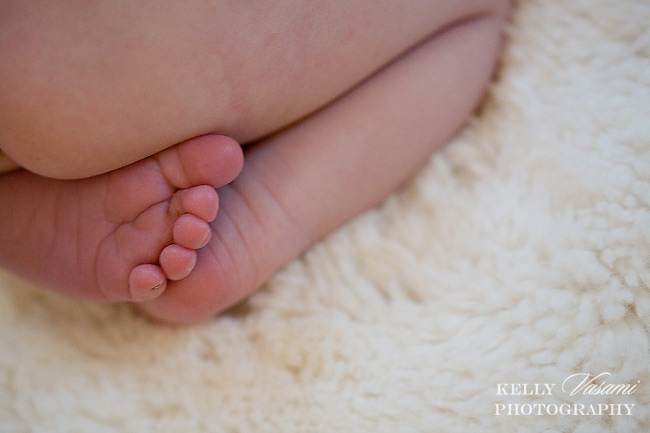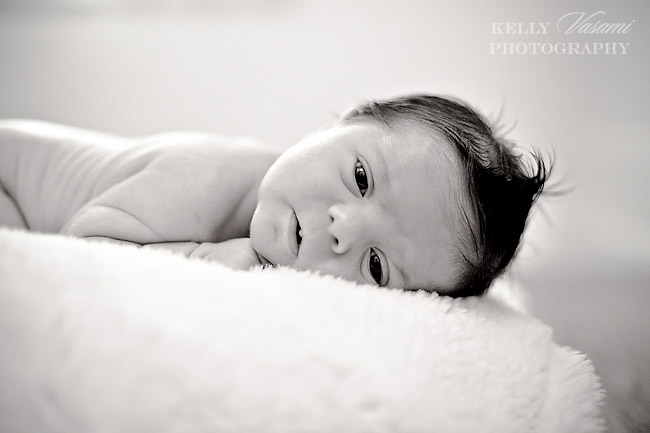 Alexander was surprisingly alert for being only a few days old!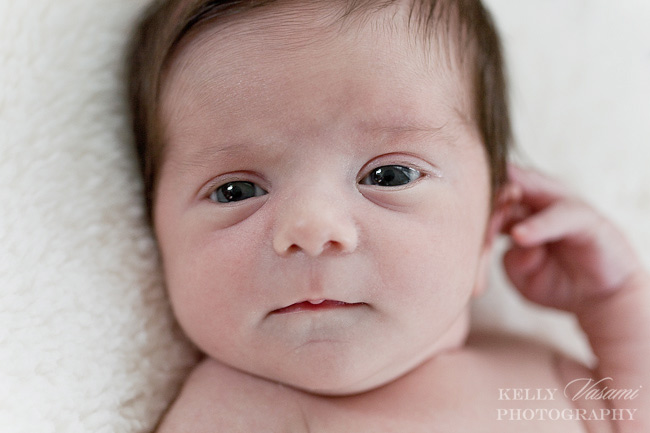 I always try to show a sense of scale with newborns, so that when they are bigger one day, you can see how much they've really grown!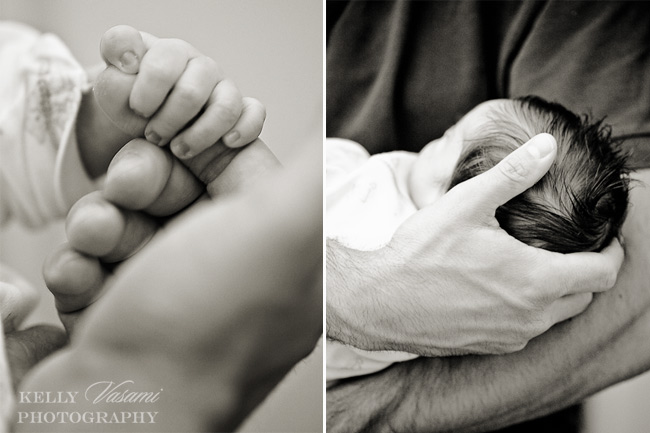 Big brother Matthew was my super helper during the session 🙂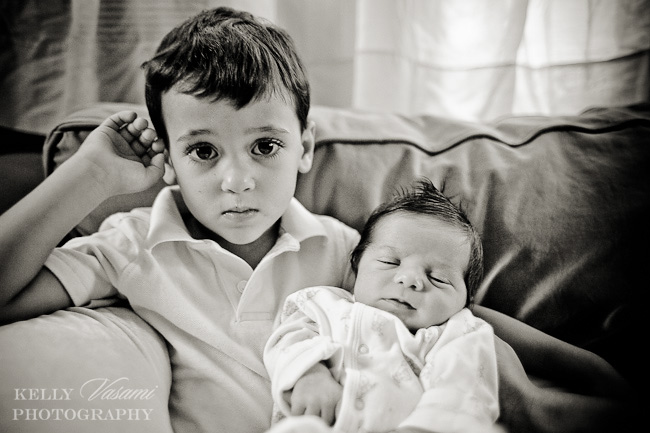 …and here he is reading with dad in his room.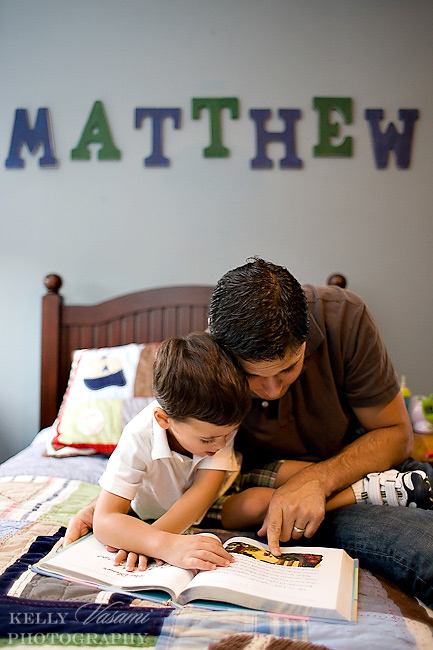 And I just love this moment in time, the whole family reading together in Matthew's room.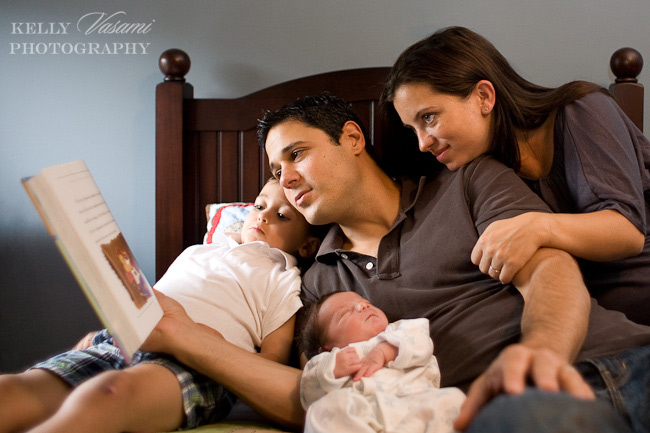 If you are interested in purchasing a gift certificate for a newborn portrait session, click here and get in in time for the holidays!