We started our session out on the rooftop terrace of Christine & Michael's building in Riverdale. Million dollar views, fantastic weather and a nice spring breeze — not to mention a gorgeous couple — make my job, well, a breeze!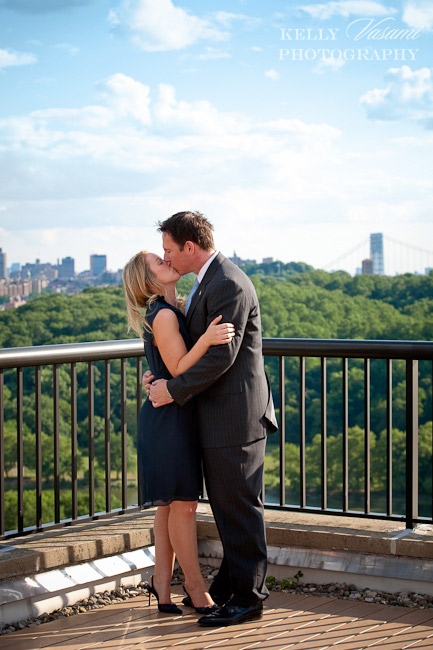 That's the GW Bridge in the background. Not too shabby.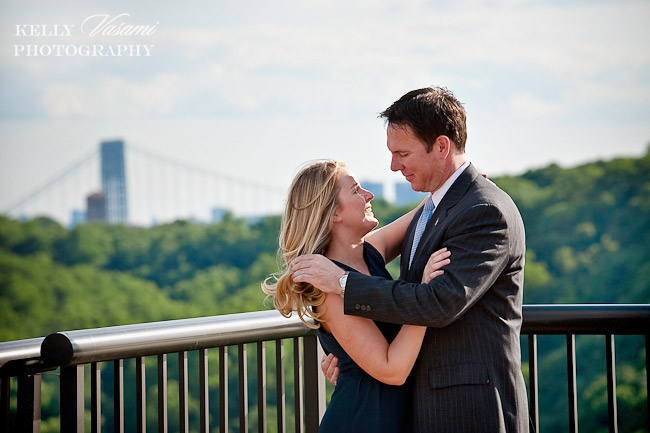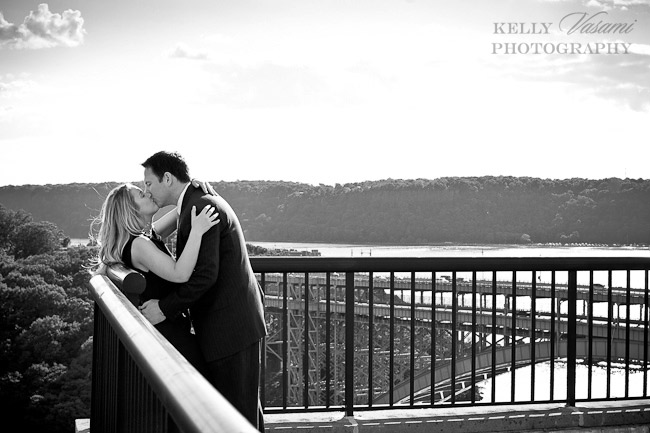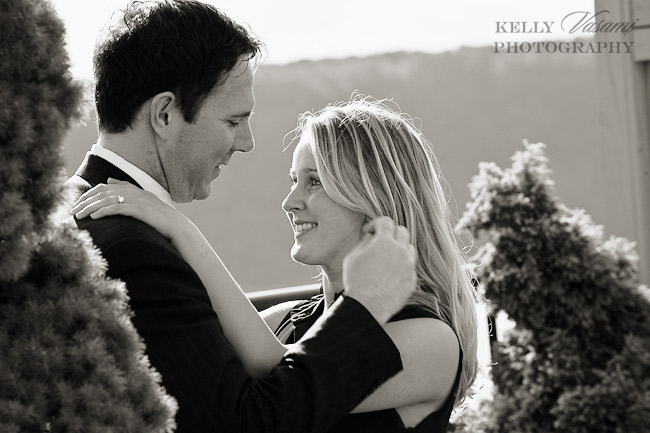 We headed down to the nearby train station (more on that later in the post) for some fun shots…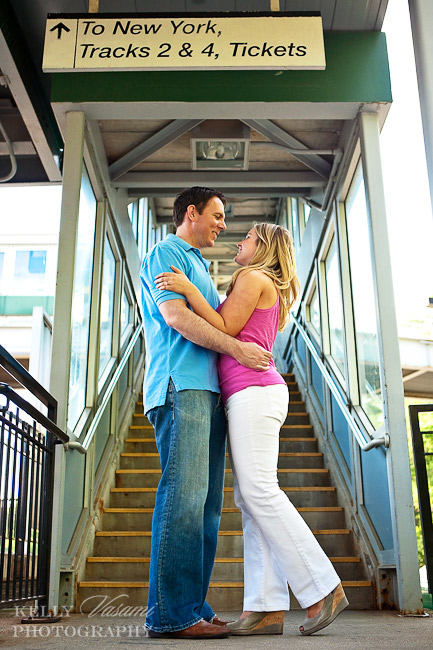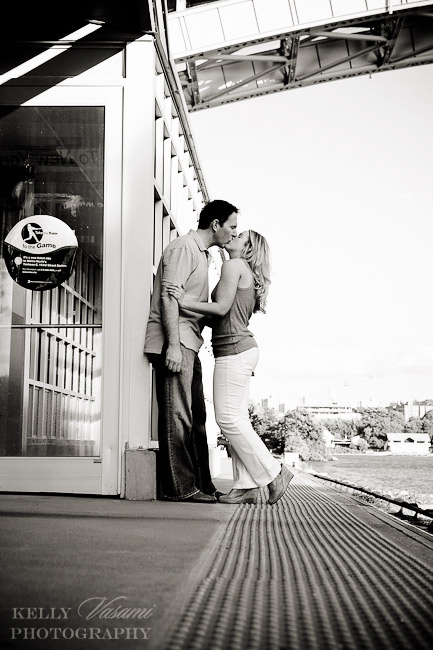 I love the intimacy in this shot… plus, Christine has gorgeous hair 🙂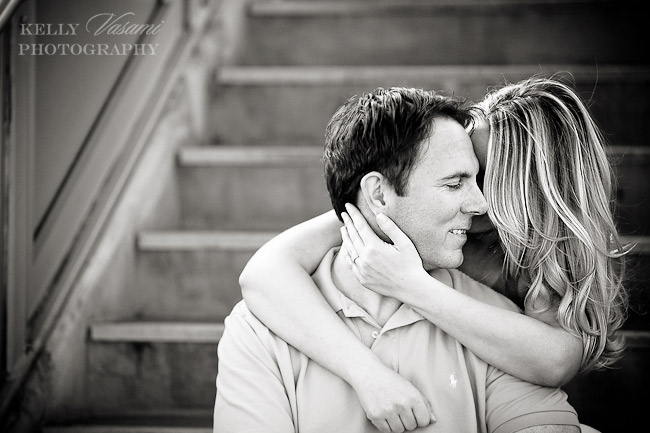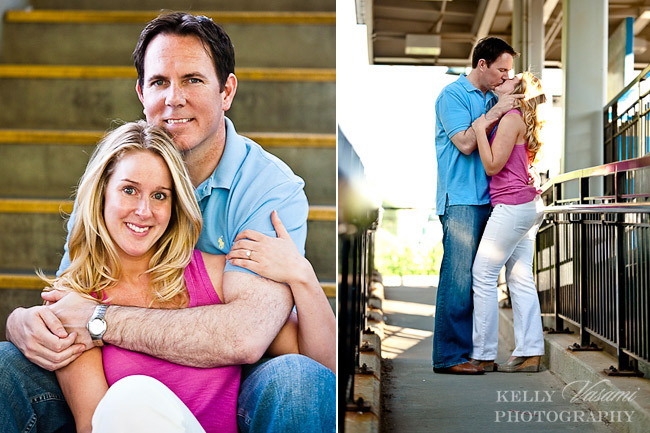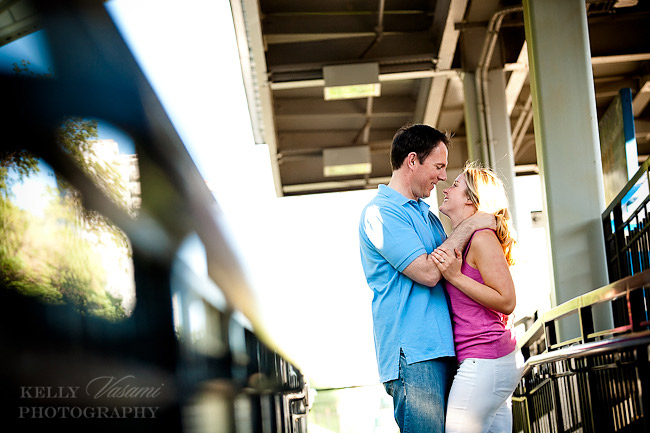 Being a non-native New Yorker, when Christine suggested we might take some pics near the Spuyten Duyvil train station during their engagement session, I copied down a bunch of consonants on my notepad and wondered exactly what word she had said to me….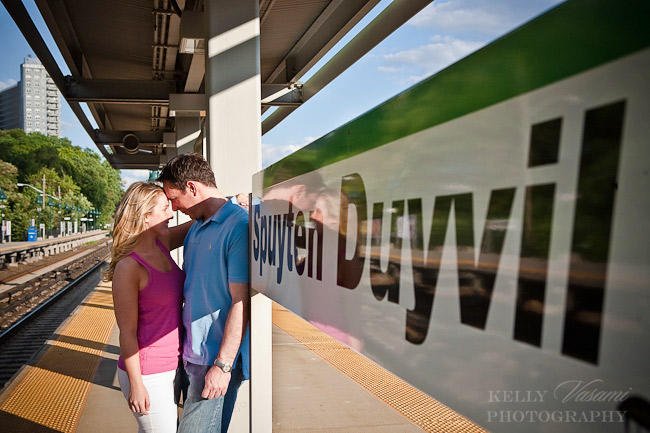 When I got there however, I quickly memorized the name and knew I wouldn't soon forget what must be the most beautiful location for a train station on all of the Metro North. This unique location produced my two favorites from our session: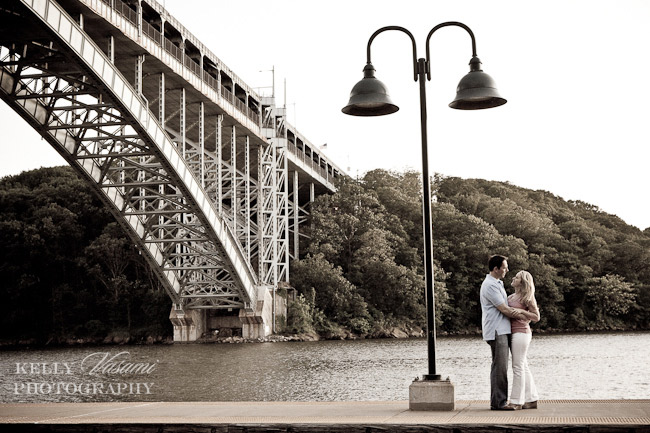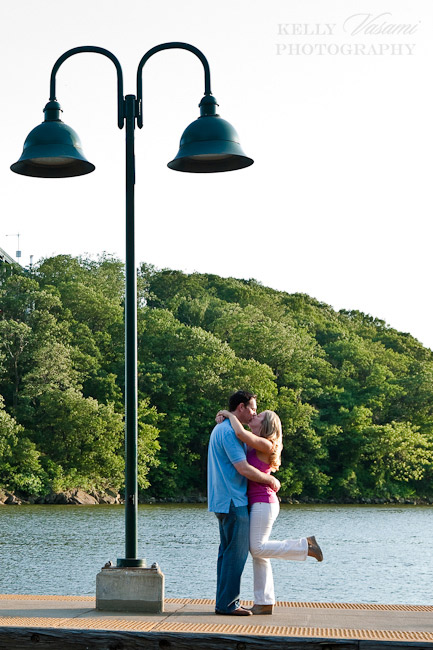 I am really looking forward to photographing Christine and Michael's wedding later this summer, these two are such naturals in front of the camera. Plus Christine showed me a sneak peek of her dress…And. It's. FABULOUS!