I'm super excited for Kellie & Keegan's upcoming September wedding! Kellie is a such a sweet, charming, smart, gorgeous, fun-loving, kind person – I can just imagine the wonderful friends and family who will be surrounding her on her wedding day! And I was equally as charmed when I met her fiance Keegan. Well for starters, he's a
Terp
, and being a gal from Maryland myself, I already liked Keegan before we'd even met!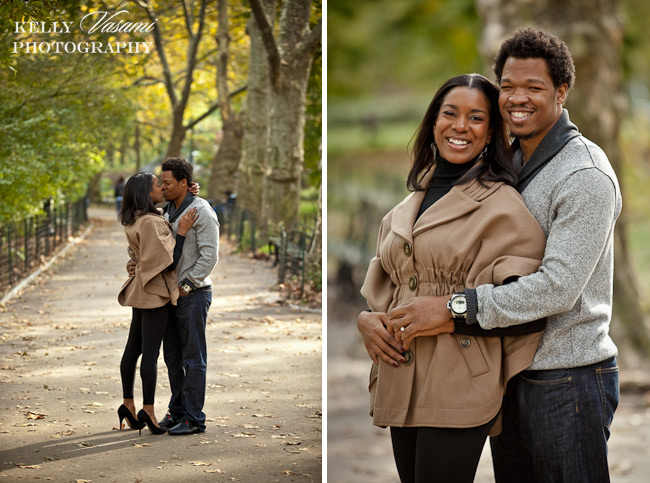 Keegan and Kellie were high school sweethearts, and it's apparent how natural they are when you see them together. Keegan gazes at Kellie like she is a movie star, a pop icon, and a supermodel all wrapped up in one – well, I mean, just look at her! – she practically IS!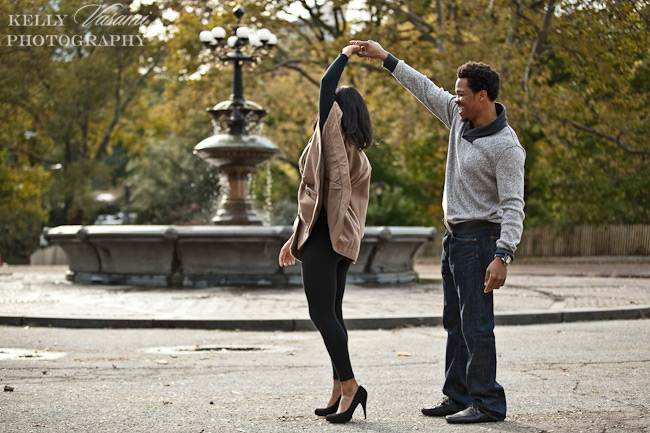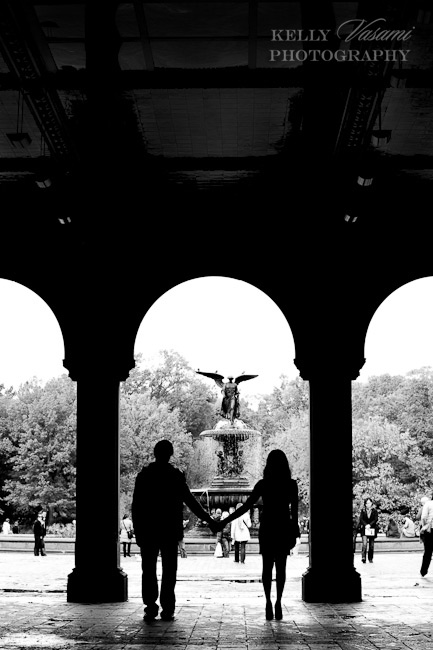 Likewise, Kellie grabs on to Keegan and knows what a prize he is. Keegan is a successful entrepreneur in Los Angeles while Kellie is an attorney here in New York. It was a pleasure sharing some of their limited time together. And they are both so much fun! It was an absolute blast to spend time strolling through Central Park getting to know them both better.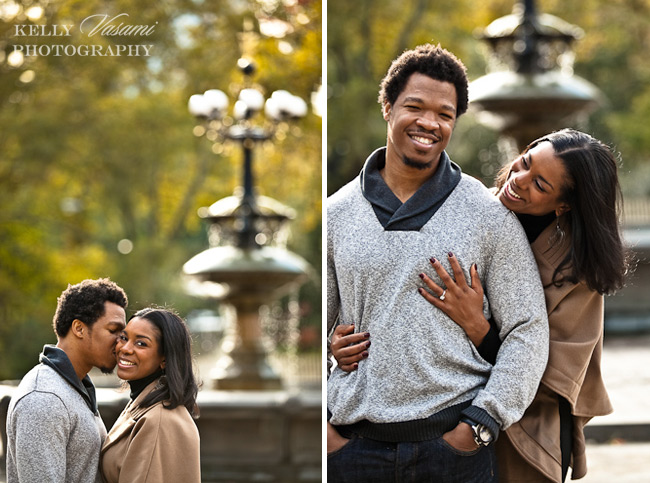 If you look carefully, you can spot some of that snowy slush left over from that crazy
October snowstorm
!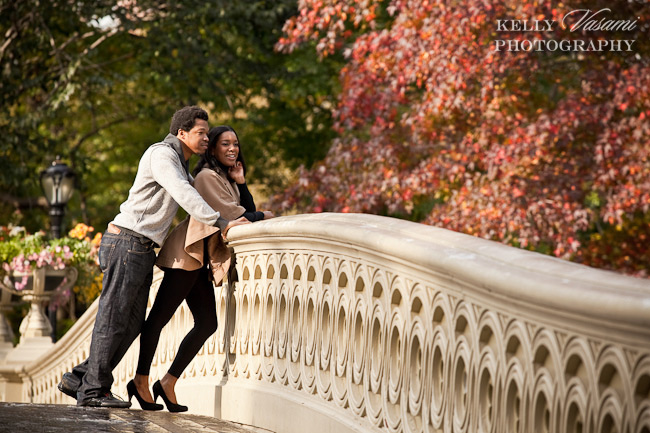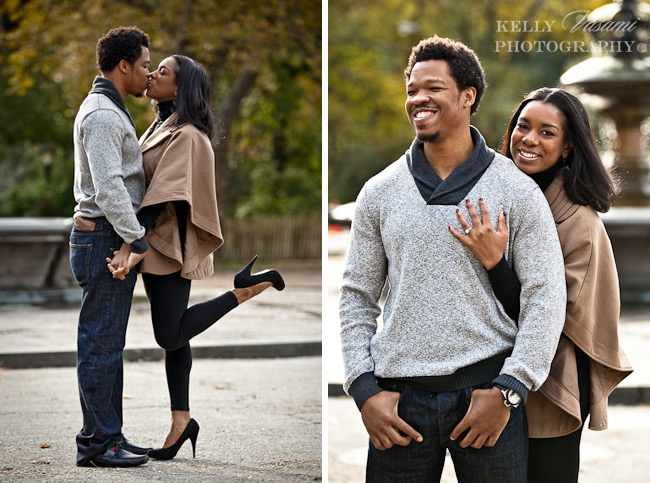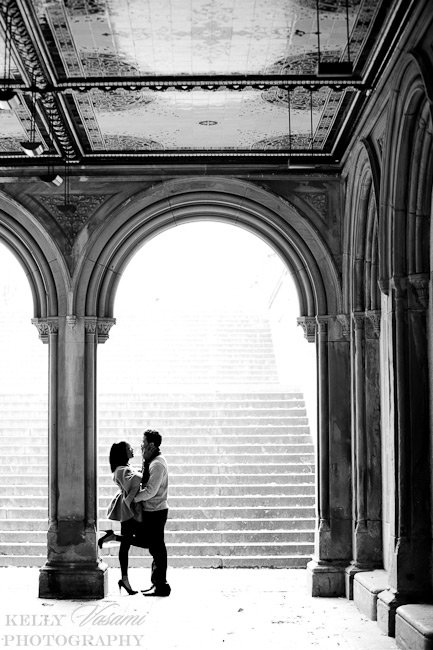 We headed to one of my favorite spots in Central Park to take advantage of the fall foliage, which was spectacular! You'd hardly know there was that pesky October snowstorm just days before! And the wardrobe change (did I mention what a great eye for fashion Kellie has?) was absolutely perfect to highlight the fall colors! I forgot to mention these images were also featured on the wedding planning blog,
Fresh Squeezed Weddings
! Head on over there to see a few more images from this fun engagement session.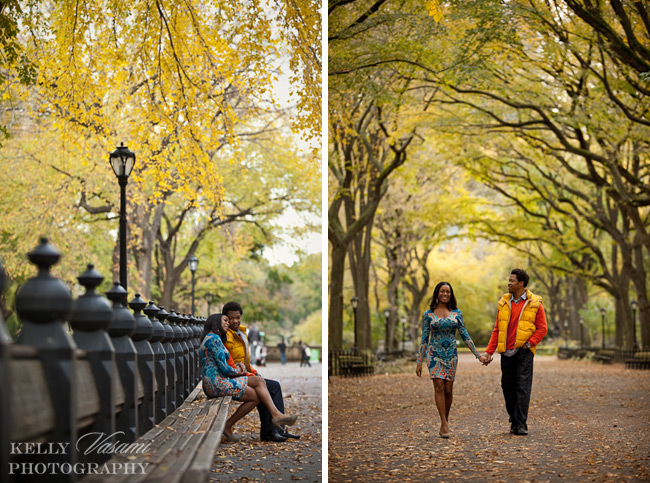 And of course, I have to end with a photograph of Kellie's gorgeous engagement ring!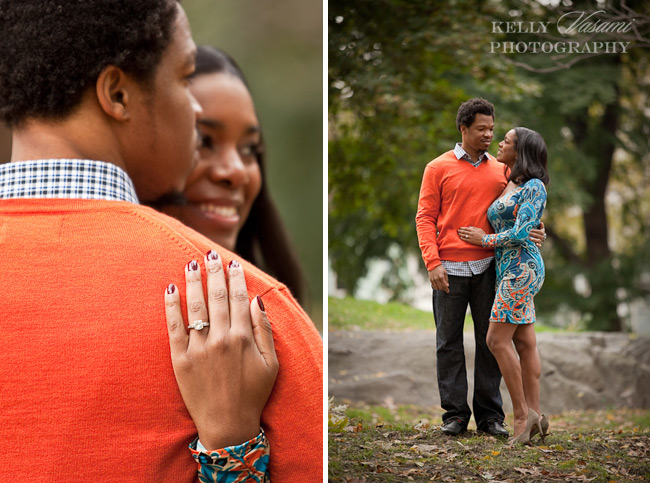 Kellie and Keegan, I'm so honored and excited to be a part of your wedding plans! Can't wait to see you both again soon!