Trying to uphold my promise of two weeks ago, this week I bring you another beautiful wedding!
This time, it's Laura and John, truly one of the sweetest, kindest, nicest couples I have EVER photographed. It's no surprise to me, after getting to know them, that when an unexpected and very rare October snowstorm blanketed the area, and many businesses and roads were closed, nearly ALL of their invited guests braved the weather and showed up to celebrate with them. This is one wedding day that everyone will always remember!
Laura was calm, cool and collected even as the snow fell harder and harder. On a day where it would be justifiable for a bride to freak out, Laura knew that her day would go on as planned, and it would be amazing. She was absolutely right.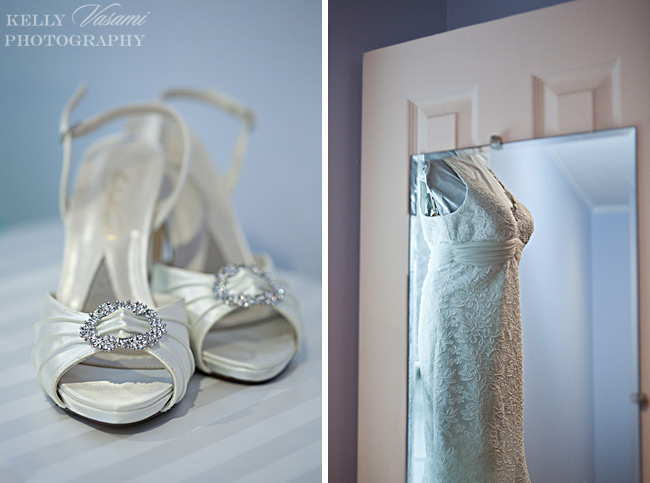 Laura is a beautiful bride, she looked absolutely radiant!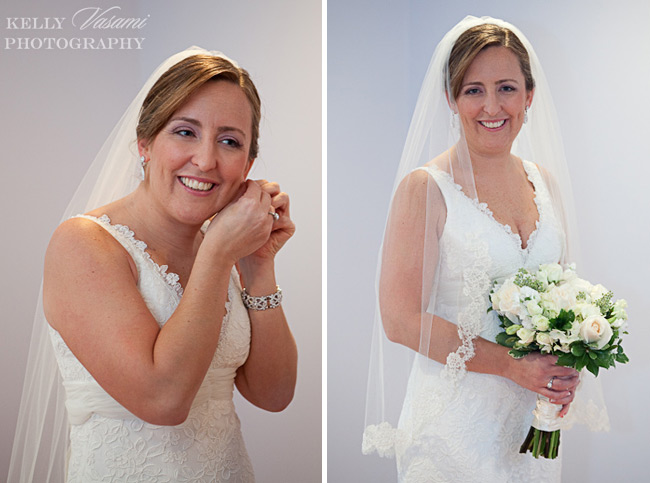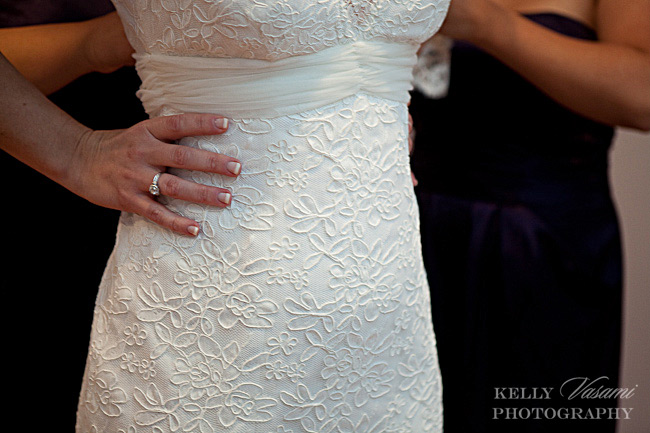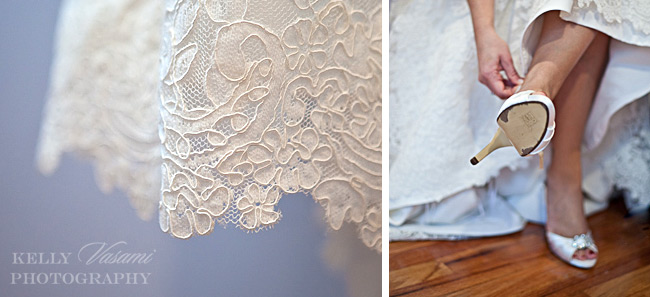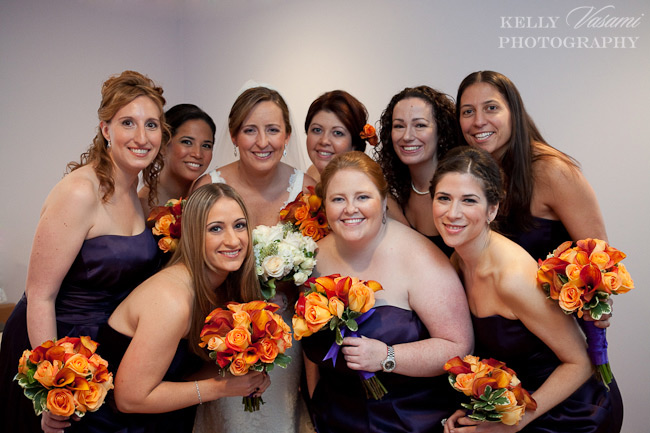 Laura's tributes to her mother and father – a picture of her mom and grandmother on her mother's wedding day, and her dad's beloved Yankees championship ring.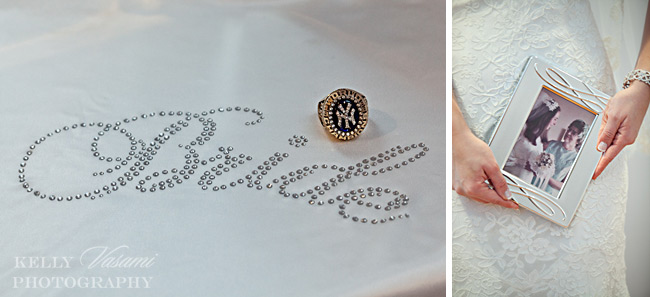 I've photographed a bride's flowers every which way, but flowers in the snow was a first!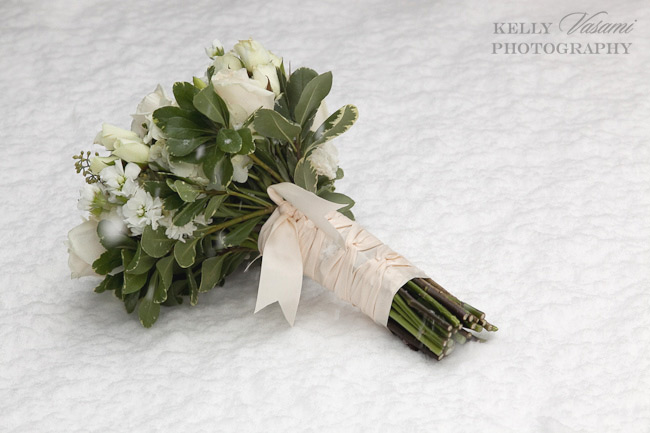 Can you spot Laura here?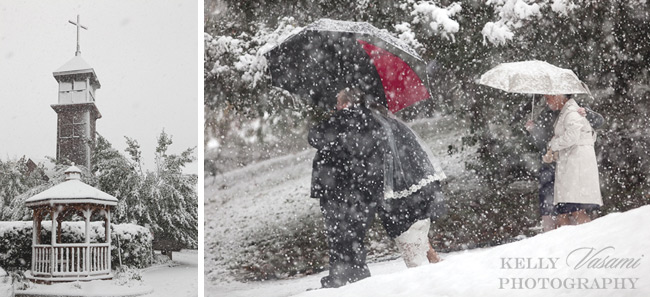 My good friend Ro Rappa joined me and got these two great shots of John and his brothers in the snow: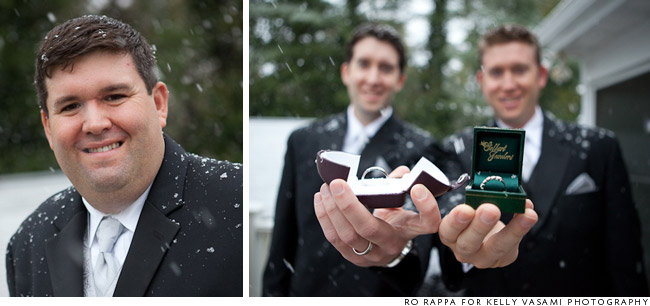 Luckily, it was warm and dry in the church.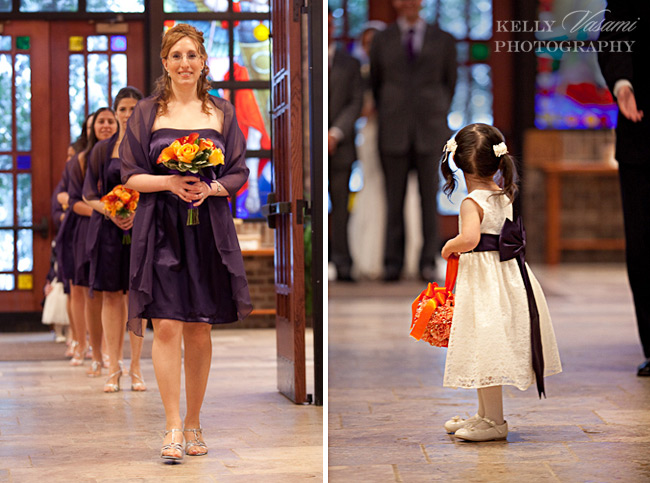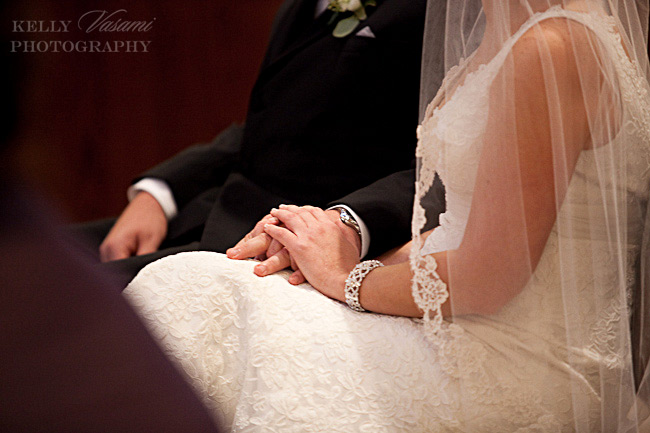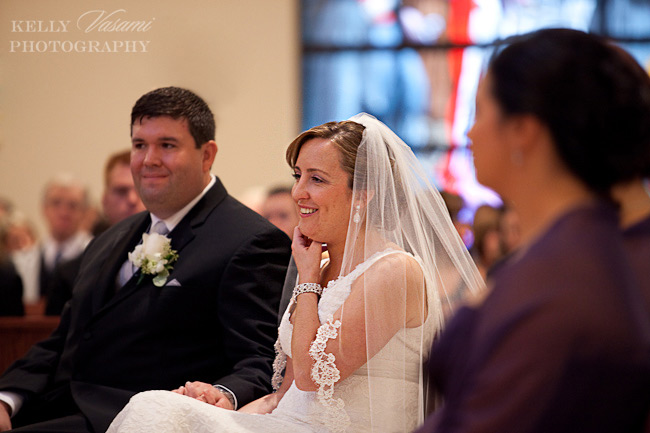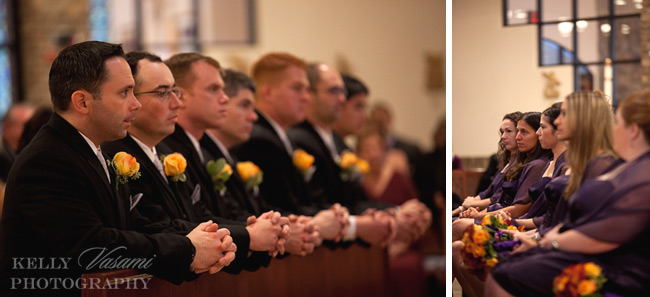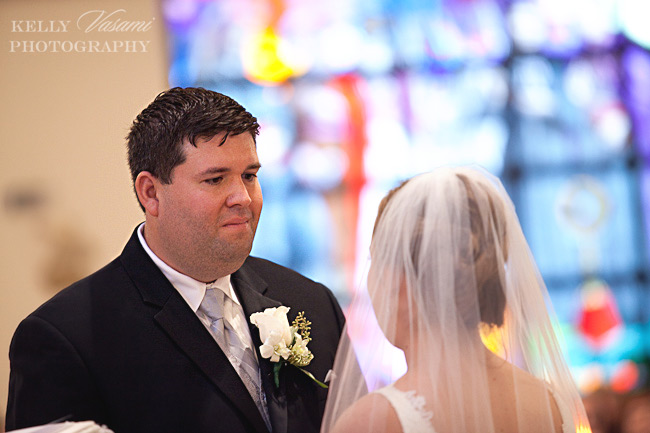 I think there were two kisses. Not that anyone minded 🙂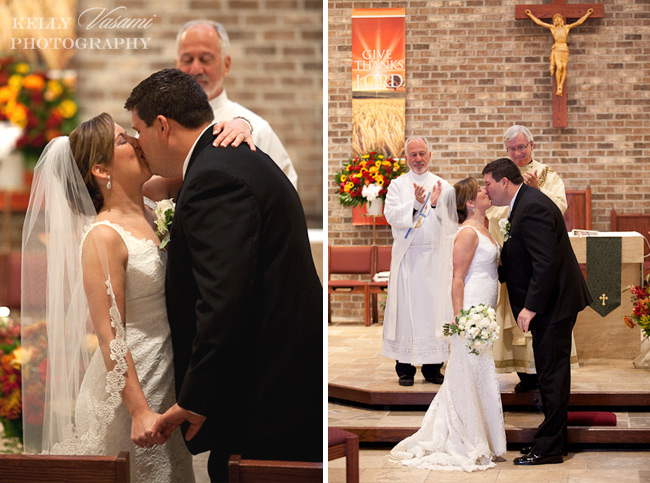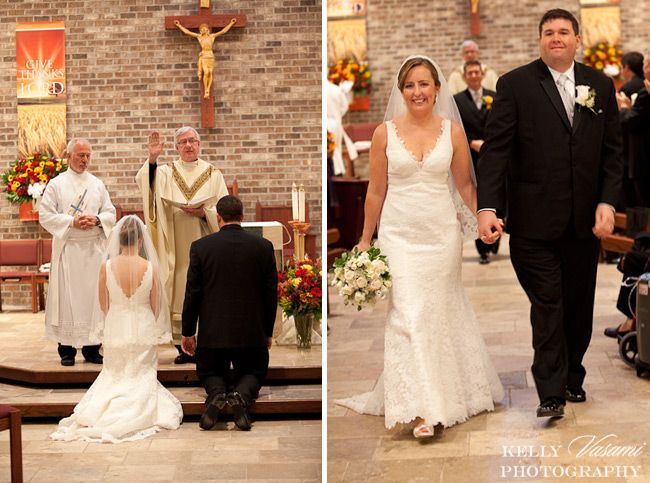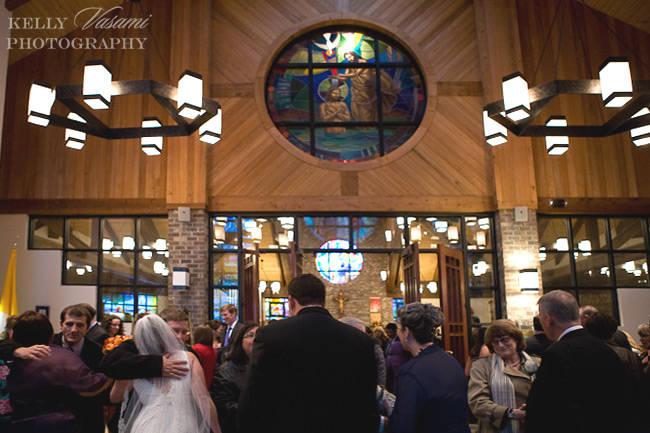 It took quite a while for the guests to drive the few short miles between the church and New York Country Club in the blizzard-like conditions, but luckily everyone made it!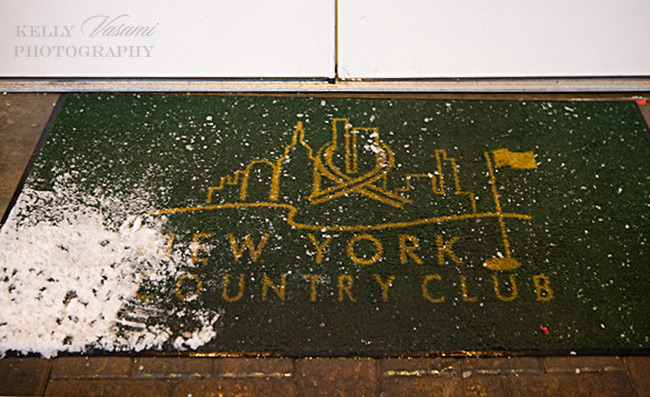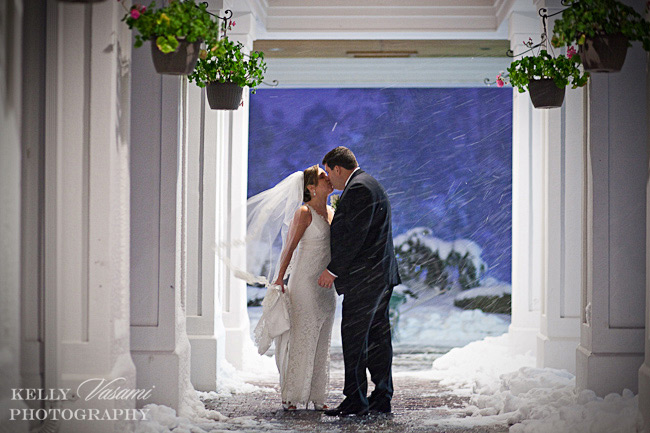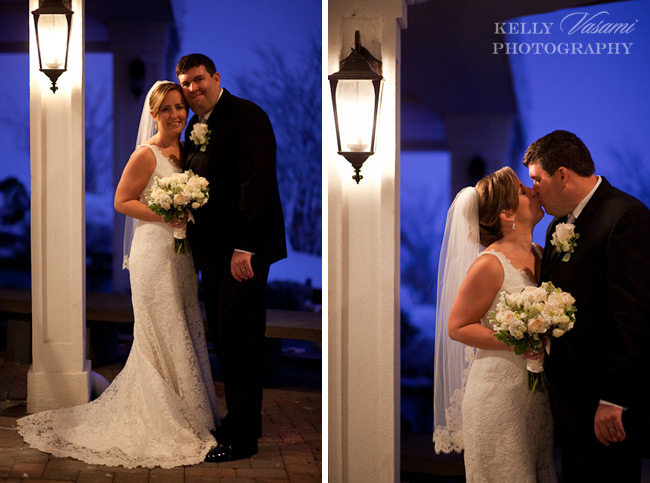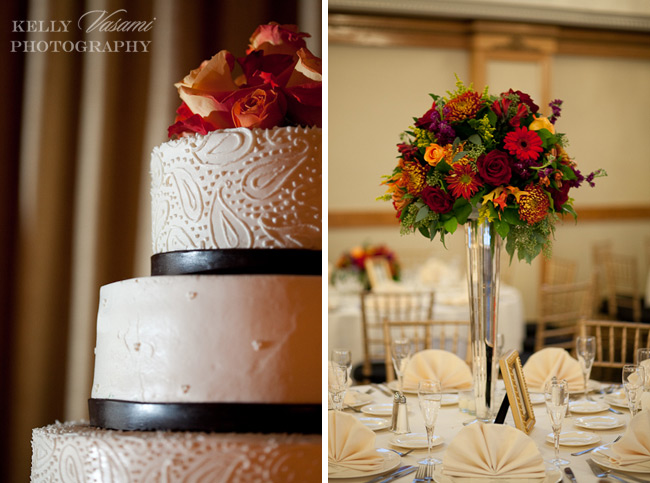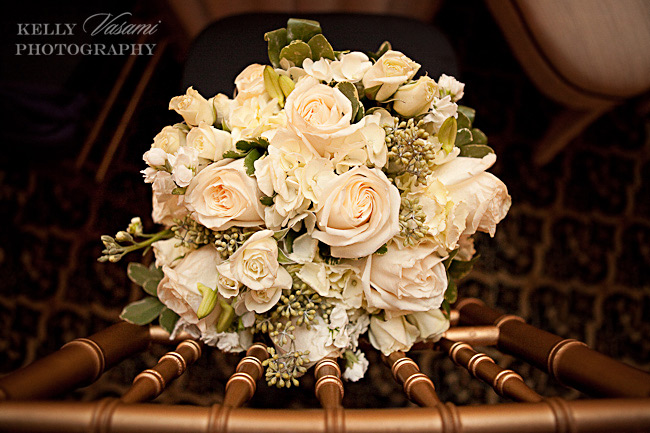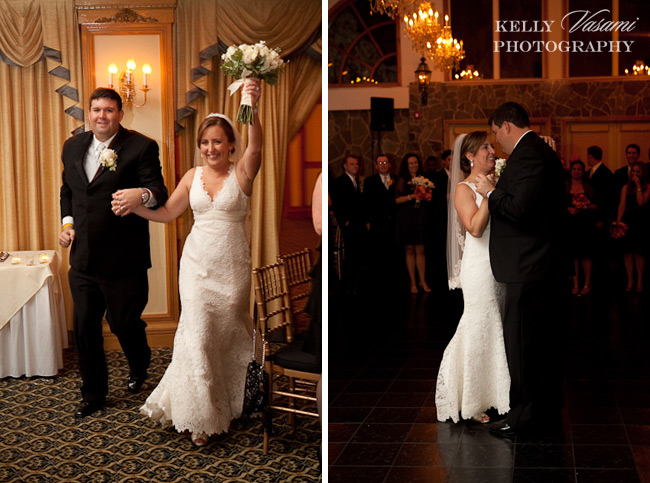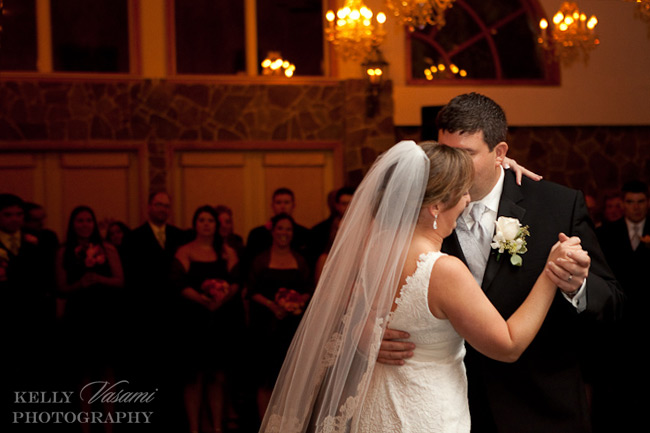 I've heard a lot of great toasts over the years, but John's brothers gave two of the funniest ones I've heard in a long time!

There was a power outage midway through the reception, and some of the blessings and festivities, including the bagpiper, had to be performed by candlelight.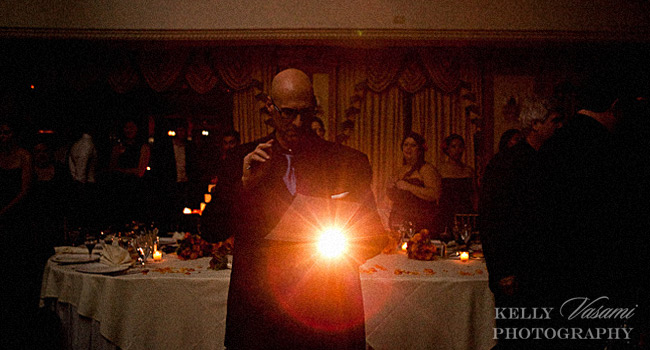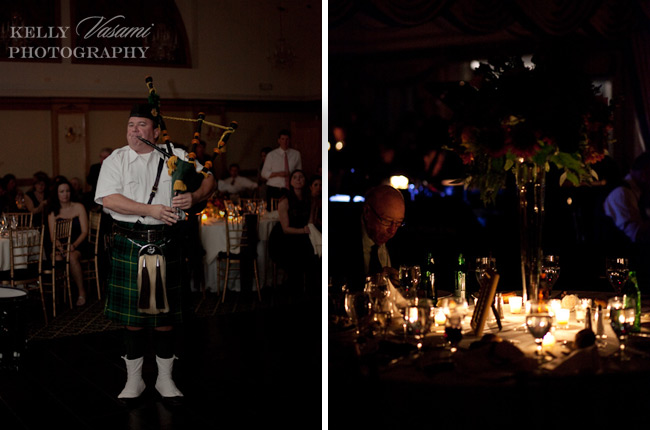 Luckily, the power came back on not too much later and the party got cranked up a few notches! The crowd seemed so excited to be able to dance and celebrate again that they made the most of every minute of the rest of the reception. It was a BLAST!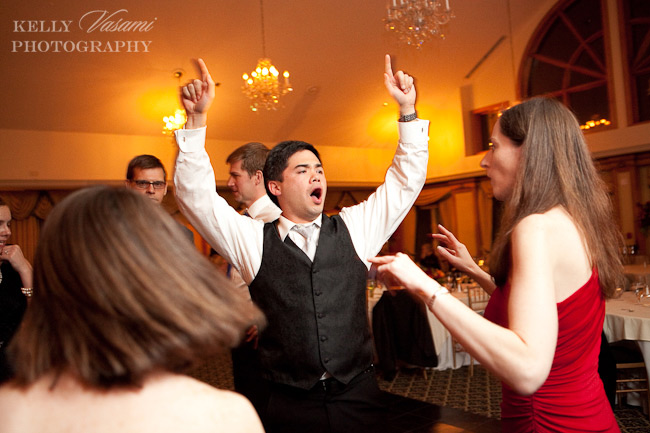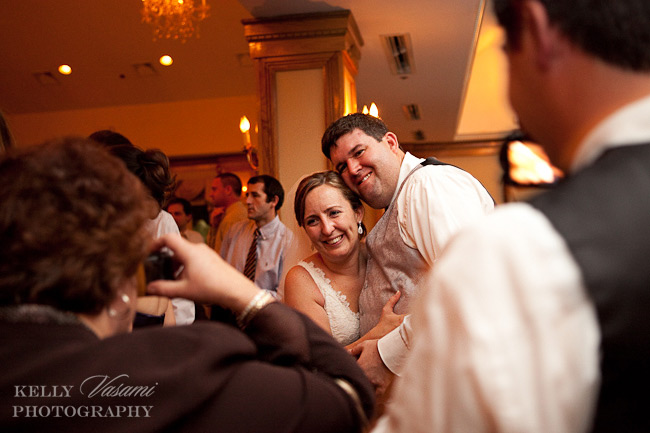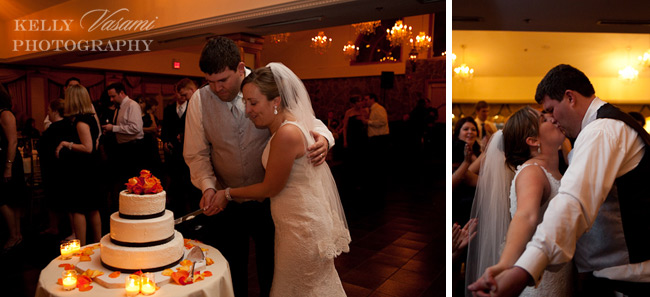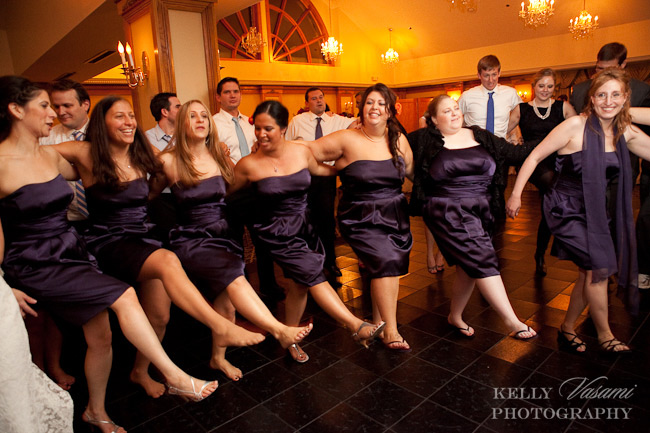 It was absolutely a night to remember, and I am so glad Laura and John chose me to be a part of their wedding day! Thank you!