Ben and Erica had planned to take photos in Central Park on their wedding day, but Mother Nature had other plans. So instead, we headed to Central Park a few weeks later to do a "day after" session, and the weather could not have been more beautiful. The trees still held many of their golden-hued leaves, and it was fun to get all dressed up and re-live the fun of the wedding day.
I recommend day-after sessions to couples who don't have quite enough time on the wedding day to get everything accomplished. A day-after session is a great opportunity to get beautiful pictures in your wedding clothes without the stress of time constraints, uncooperative weather, a tight schedule, waiting guests, a hungry bridal party, or the fear of getting your dress a bit dirty.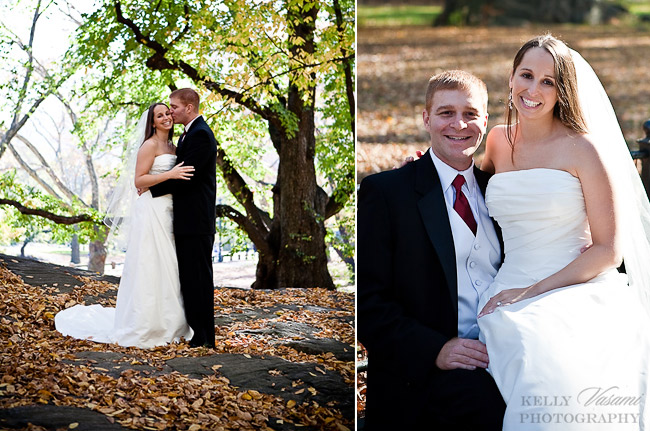 My favorite photo of the day. I love how Ben is tenderly assisting Erica with her veil.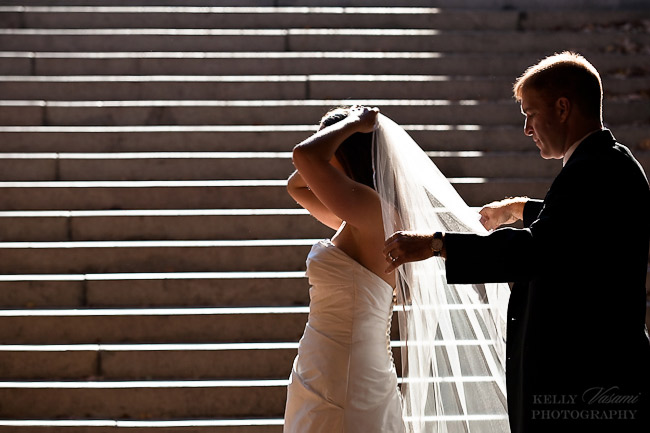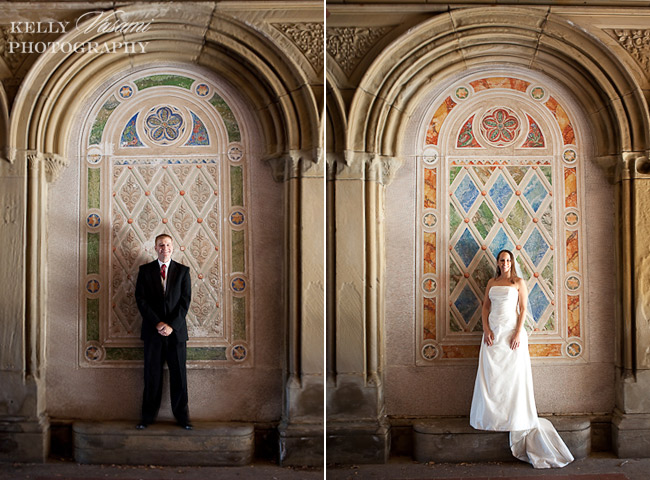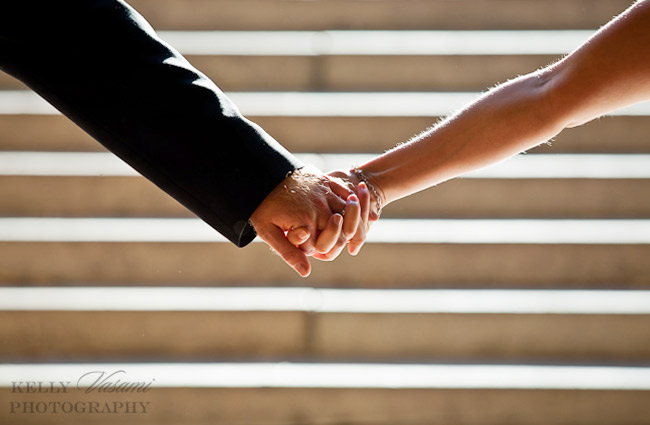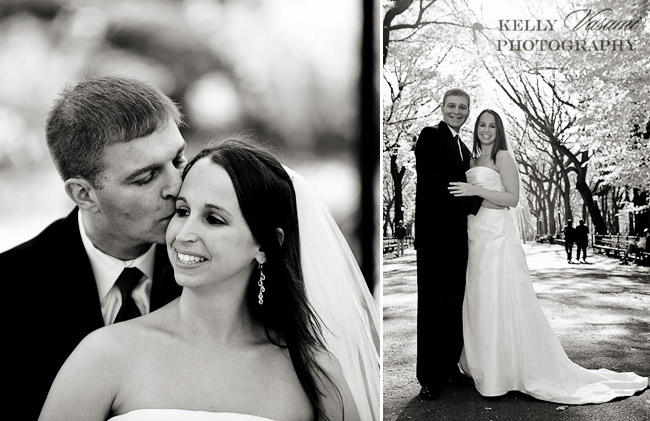 Central Park was very crowded, but we managed to eventually get a photo on Bow Bridge without a hundred other New Yorkers in the picture.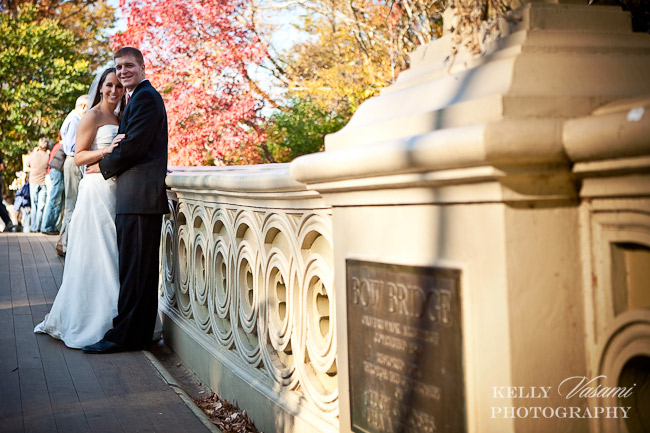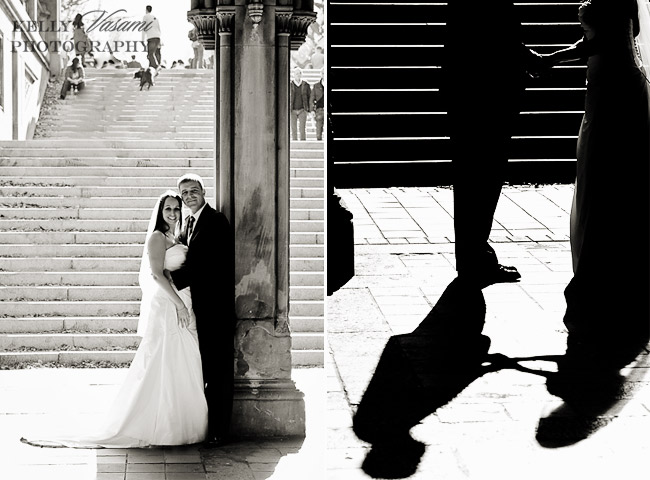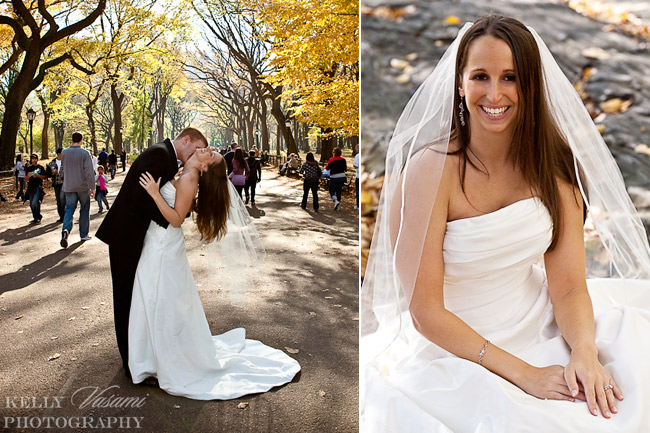 This was another favorite as well: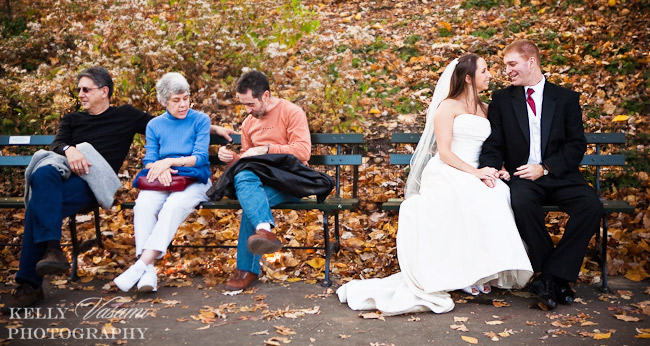 Thanks Ben and Erica for the fun time in Central Park. What a beautiful day we had!