This is a wedding that I second shot for Denise Cregier late last month. Denise was great to work with and she has some stealth photo ninja moves! 🙂 Lauren and Tom are such a sweet, happy, and obviously-in-love couple. It was a pleasure to be a part of their wedding day. Denise and I shot at the Fountainhead in New Rochelle, which is a super-short commute to my home (always nice at the end of a long day!). I was also excited to shoot at the Fountainhead since I have another wedding coming up there in October, and it is such a beautiful place to hold a reception.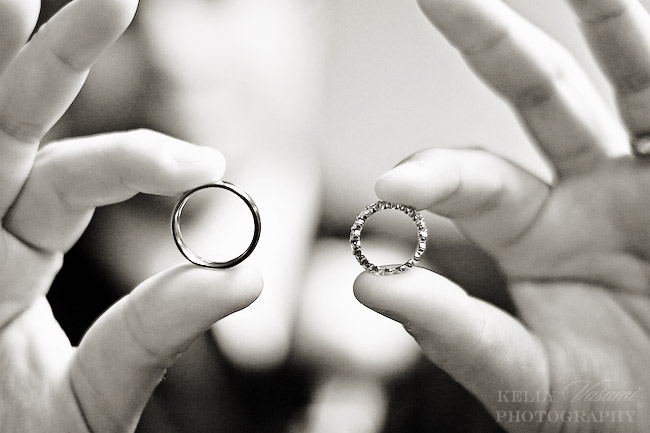 Is there anything on earth cuter than this ring bearer?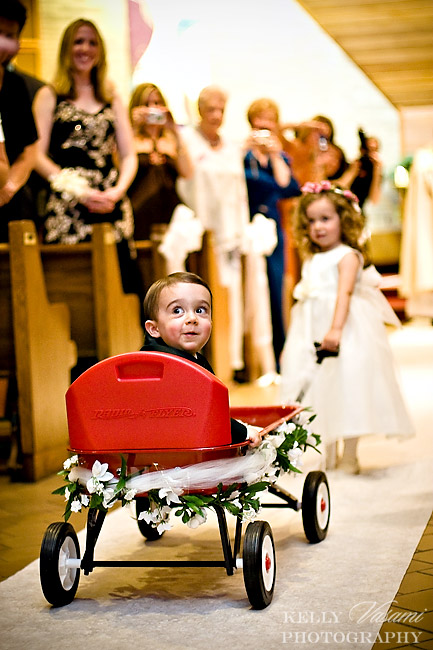 Ok, possibly the flower girl….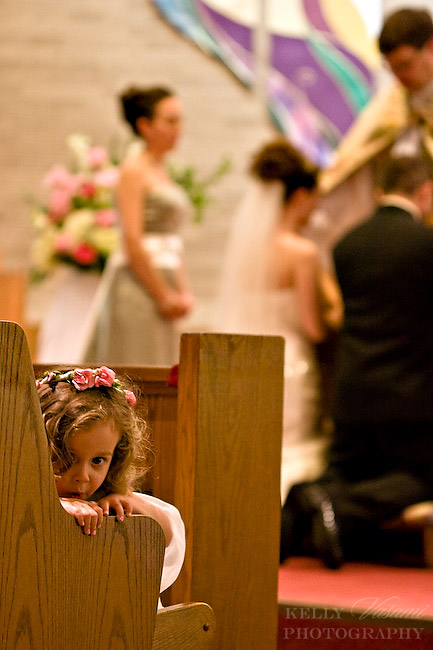 Lauren's dress was one of the most beautiful I have seen in a loooong time. It was a beaded mermaid-style dress with a ruffled hem. Simply stunning!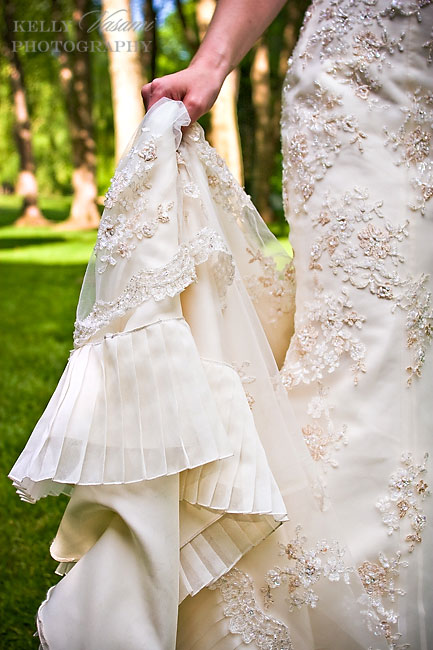 While the bridesmaids were taking formals at Pepsico Park, I found this great scene of their sexy Chinese Laundry strappy silver shoes next to the bouquet of pink roses. Aren't these just a girl's dream? Pretty flowers and strappy shoes?!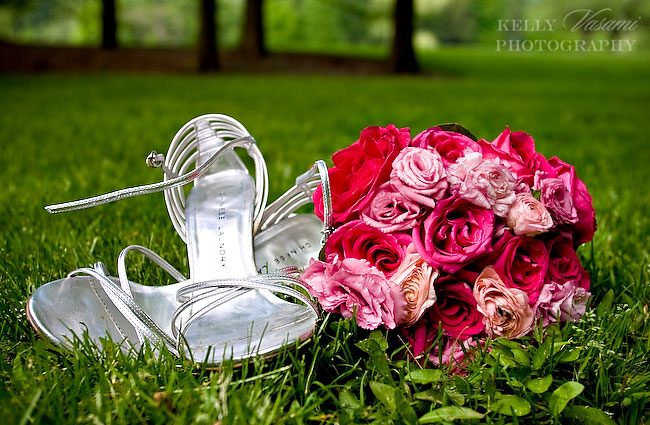 When you hear me rambling on about perfect light and have no idea what I mean… THIS is what I mean: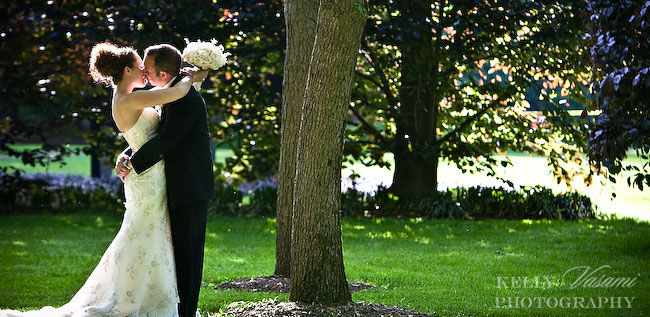 What a happy couple!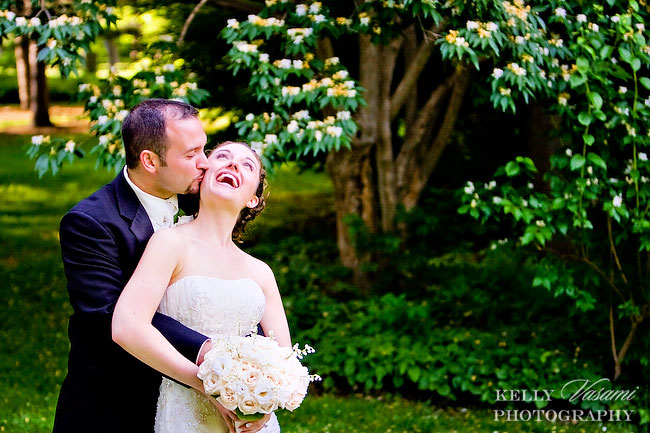 The bouquet toss is always so fun to capture!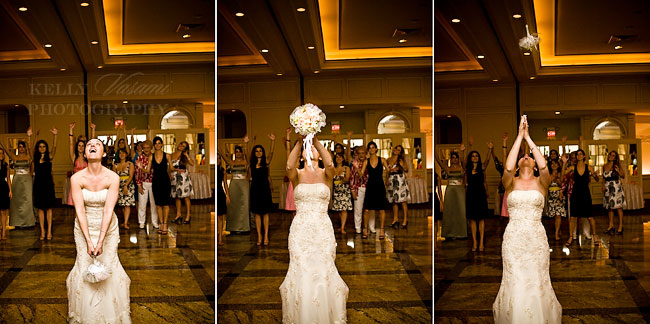 Enjoy your journey together Lauren and Tom! And thanks again for bringing me along, Denise!